In the US state of Colorado 9-year-old Samantha Young at an early age engaged in the so-called wrestling with alligators.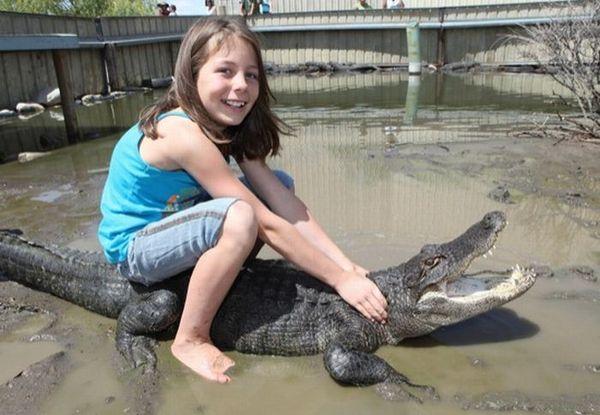 As the Daily Telegraph, the couple Jay and Erin Young - Samantha's parents, who own the whole farm (12 acres) of alligators (Gators Reptile Park), home to 350 reptiles, said that they were taught this art to a child when she was only 6 years old .
Young family started practicing multiplication of these dangerous reptiles in 1987.
"We also run courses cost $ 70 for those who want to learn wrestling with alligators, how it should be treated with reptiles," - says Erin Young.
"When I first started practicing wrestling, I was a little scared, but then I got used to it. My father was always there and explained what to do and how to avoid attacks. I still do with a relatively small reptiles, but then I can go to the larger, "- says Samantha.
"We sometimes allow viewers to play with them, but only with small individuals whose length is no more than 240 centimeters," - said Jay.