Studio Art is more like a museum of the past or the reversal of the book "The Other Day" Leonid Parfenov - the shelves are jars of peas,
instant coffee and lemon slices 80s, in closets - matrix printers, ancient writing and sewing machines, tube radiograms,
on the walls - pointers non-existent streets and even two huge letters "D" and "K" of the sign "Children's World» ...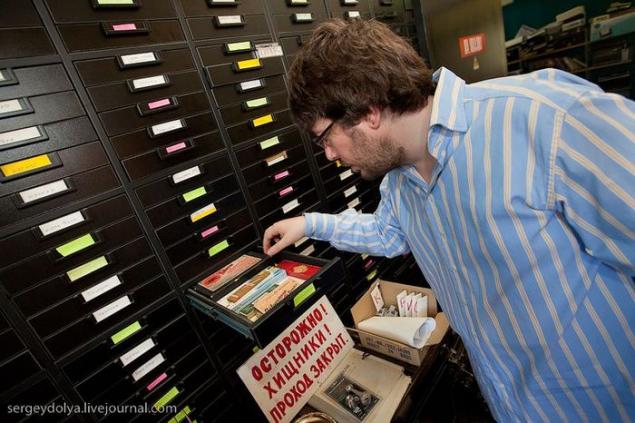 In life theme - intelligent, smart, considerate, humble, smiling, a little shy, interesting, quiet, nice people. In a word - ducky. In colloquial speech, no mat. Instead of obscene words of three letters he uses the four acceptable.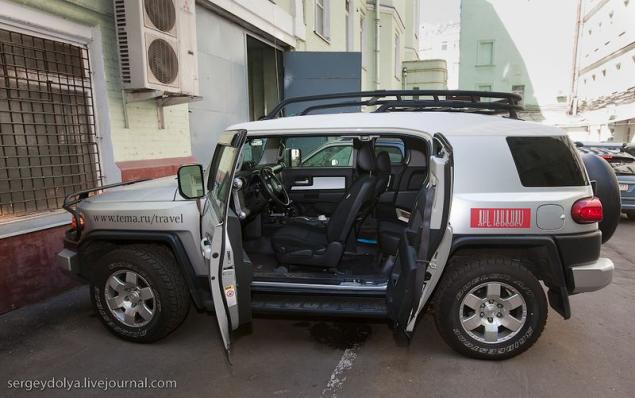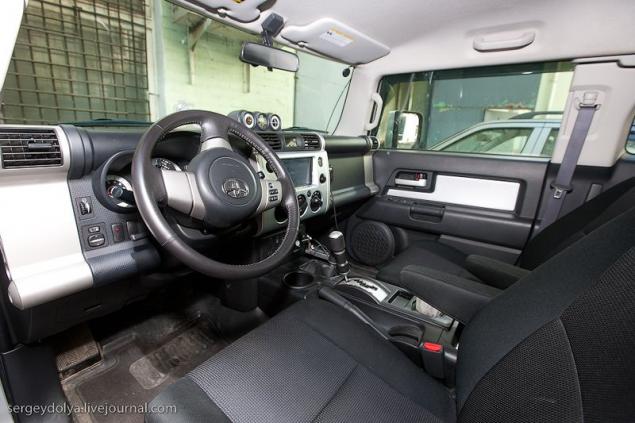 The wall opposite the reception hung with photographs of studio guests, filmed at Polaroid. Unfortunately, the tape ran out for the camera, and the wall has stopped its growth: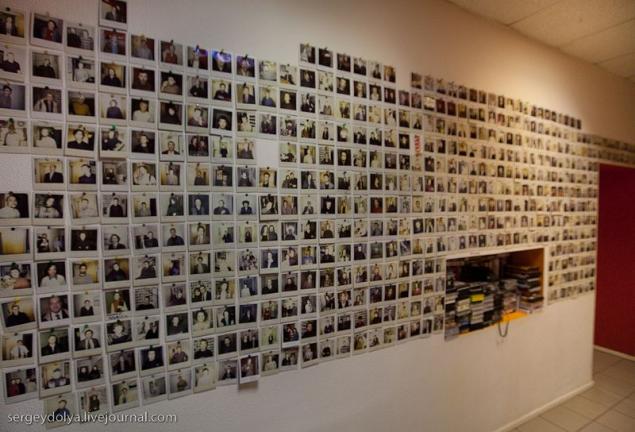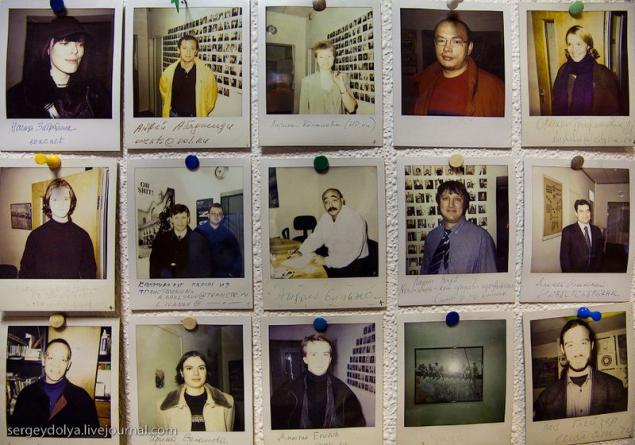 Many employees prefer to commute to work by bicycle: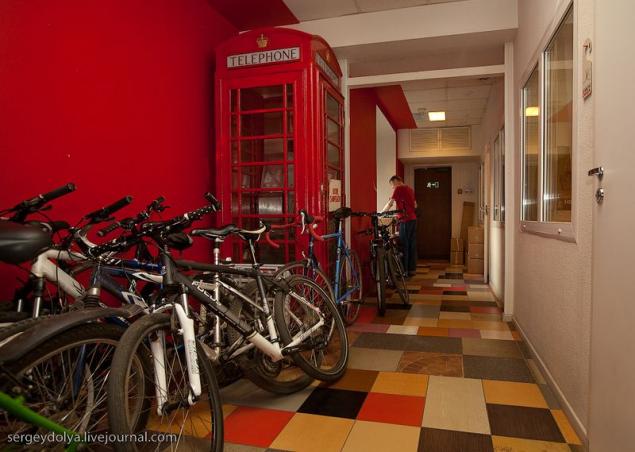 Part of the studio is on the first floor and the main rooms - the fifth. Between them runs the elevator: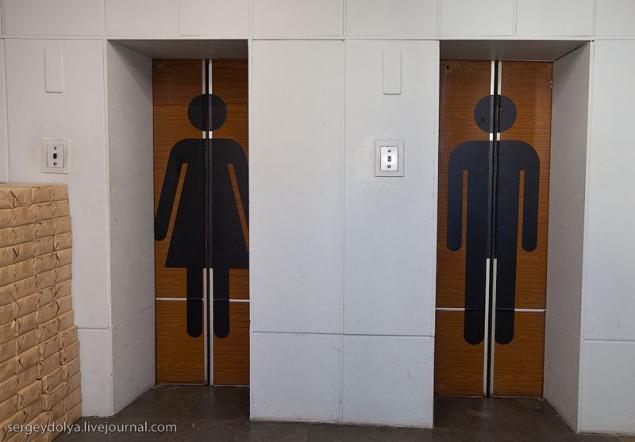 In the studio constantly twilight reigns: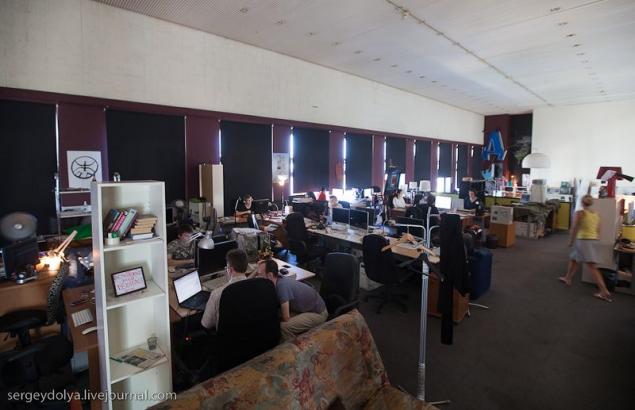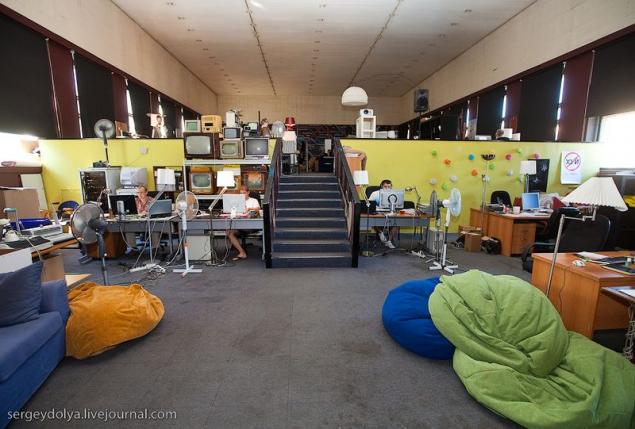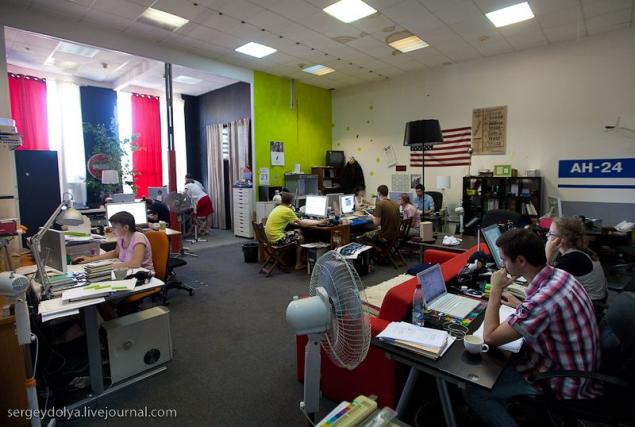 On Fridays in the studio playing DJ (his left panel is covered with a tarpaulin), and in the evenings all watching football on the big screen: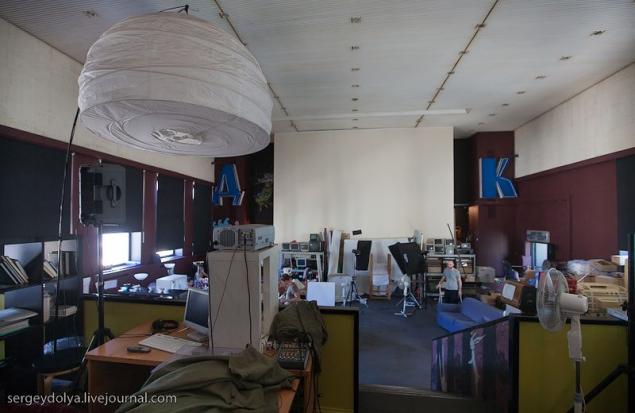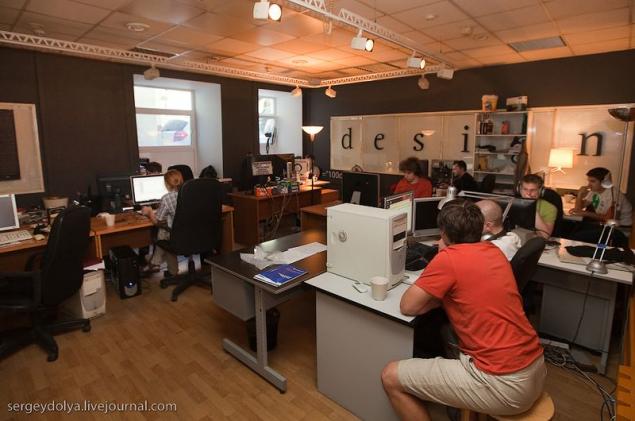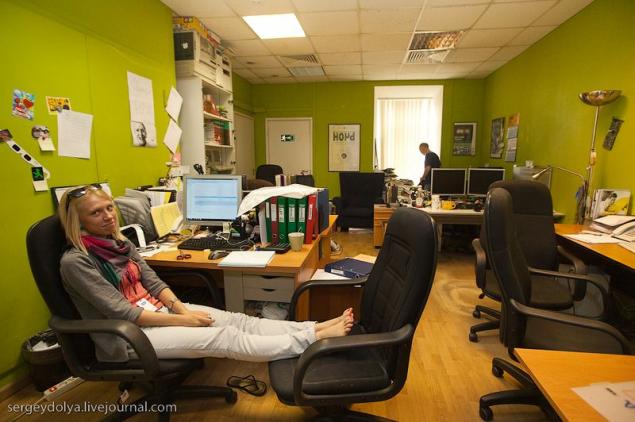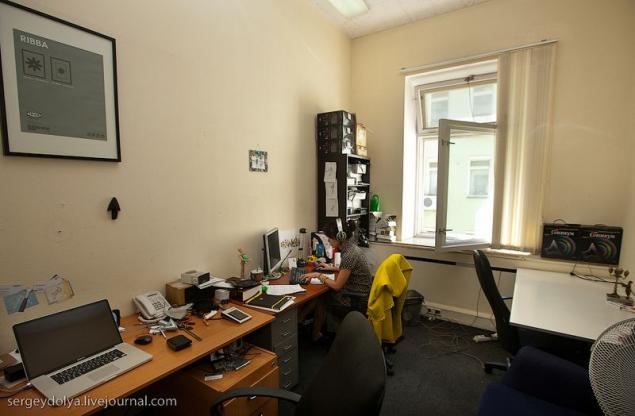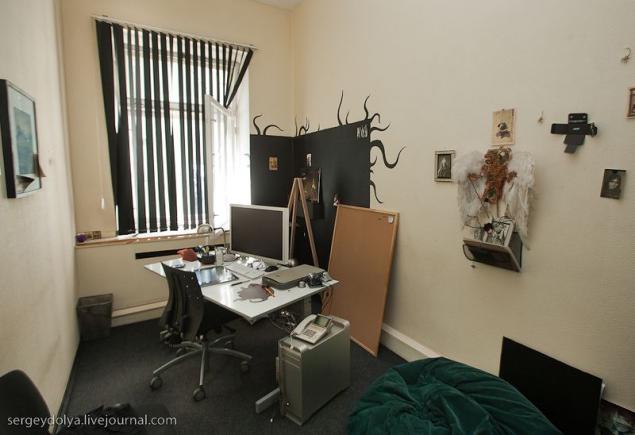 Cabinet aytishnikov: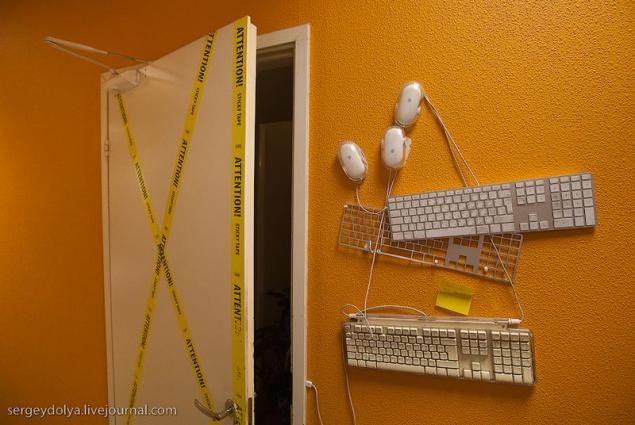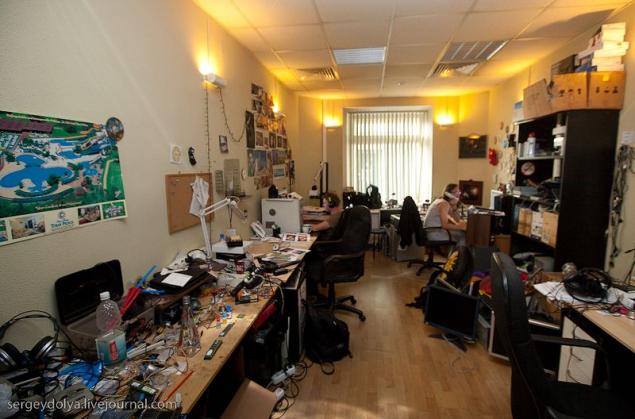 Workplace main metrofotografa country [info] russos: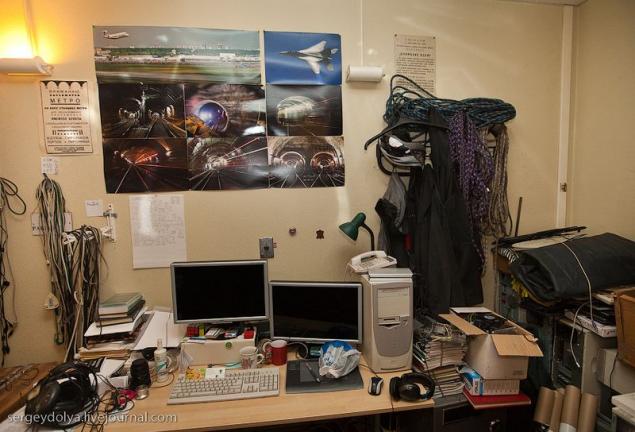 For winning a place found only in the toilet: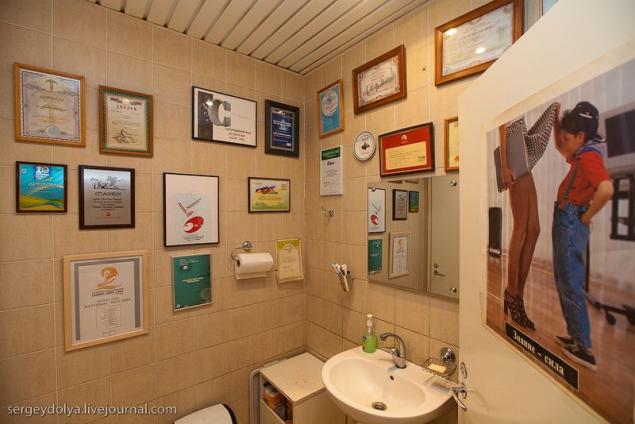 Generally, a toilet - a single song. Each cabin is decorated in its own style: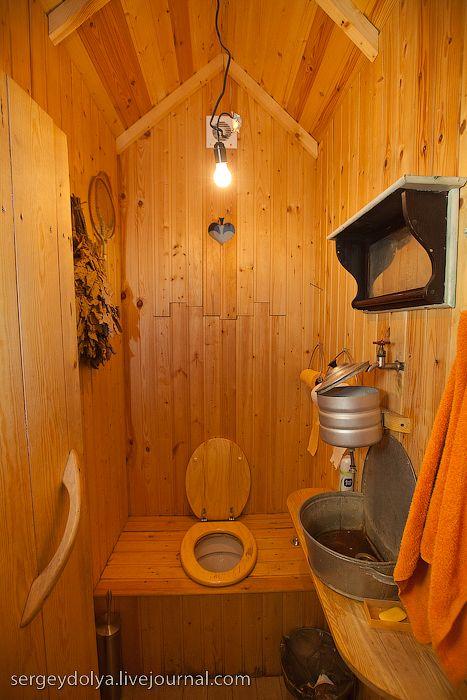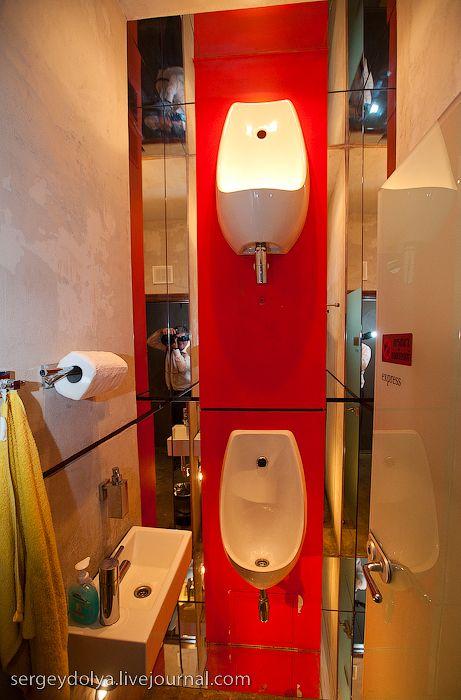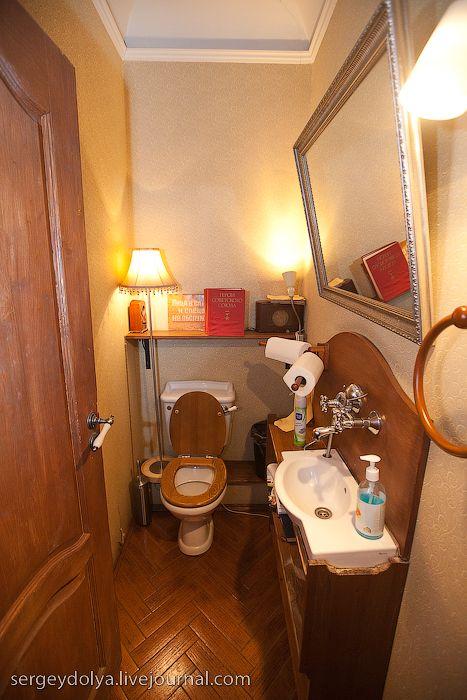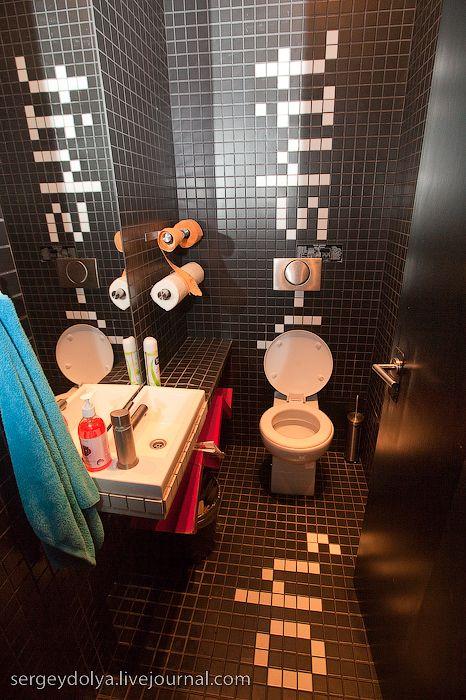 The studio has its own small cafe: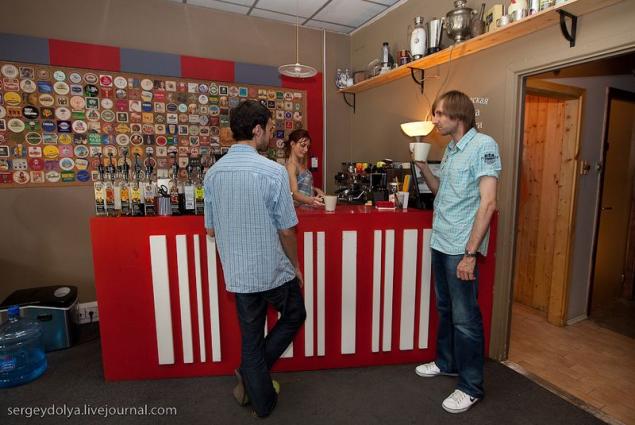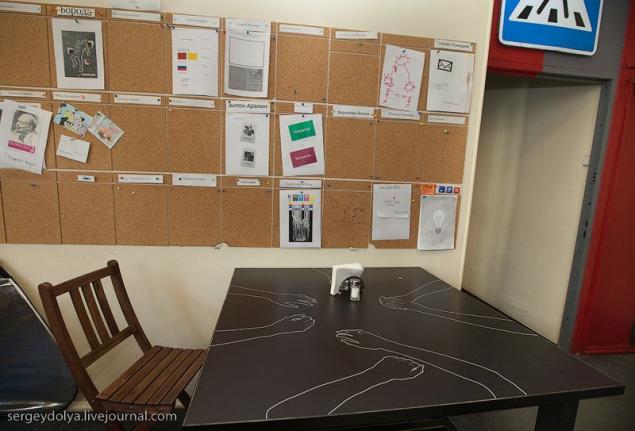 Any employee can go to the fridge and choose food that is delivered from its own restaurant: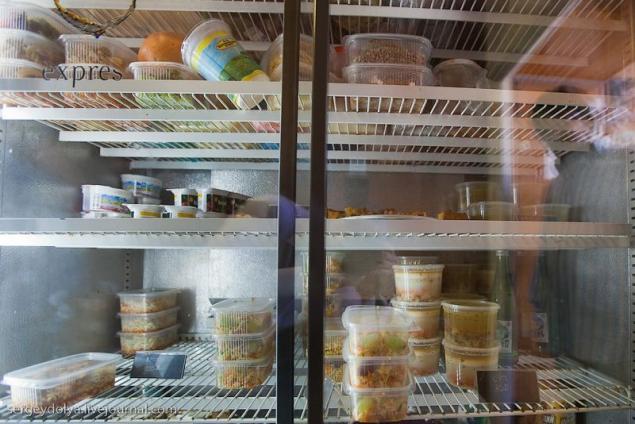 Paying yourself, "Rise personal card to pikalke»: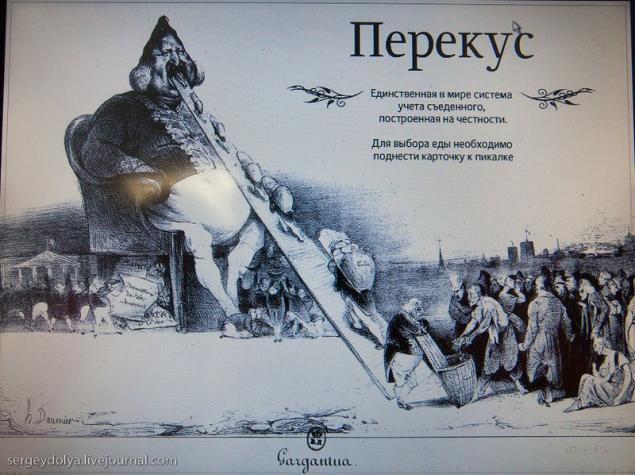 Near stored deposits "best coffee in the world»: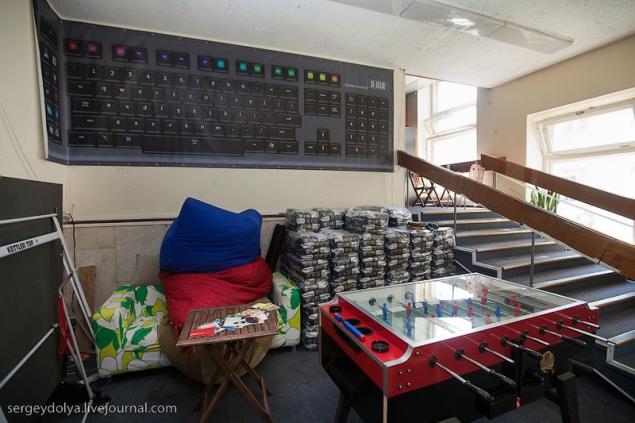 On the shelves are artifacts from the past: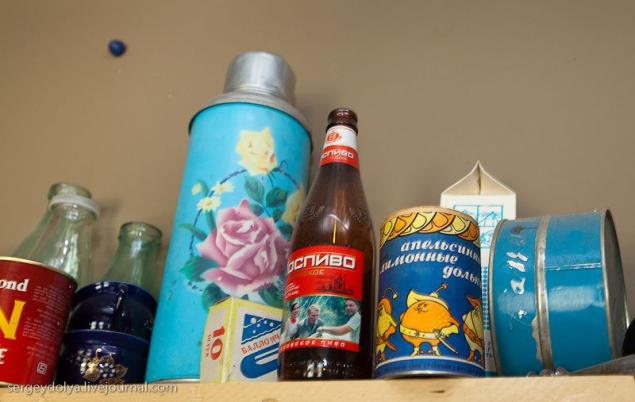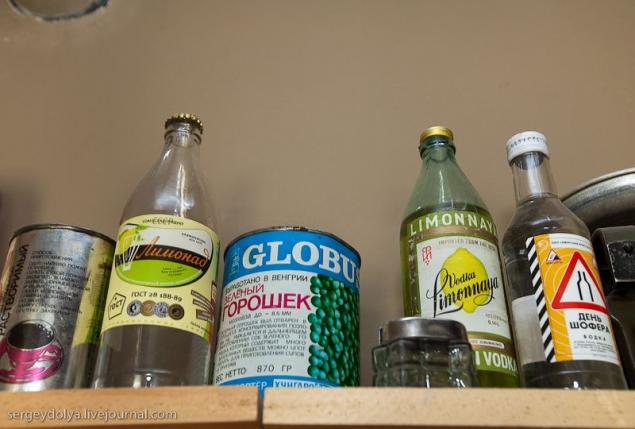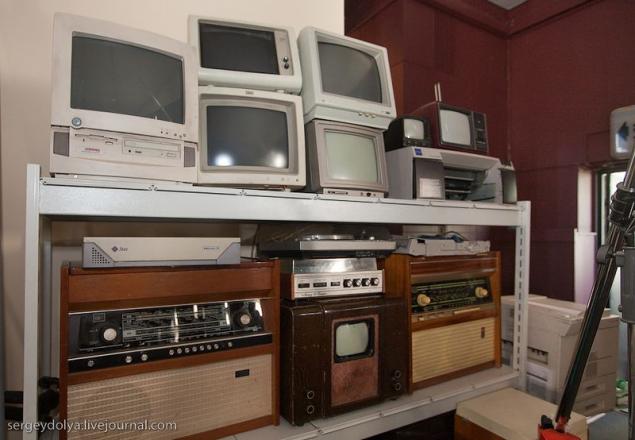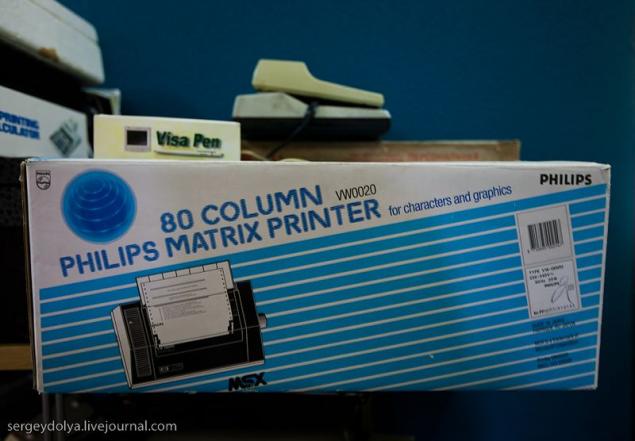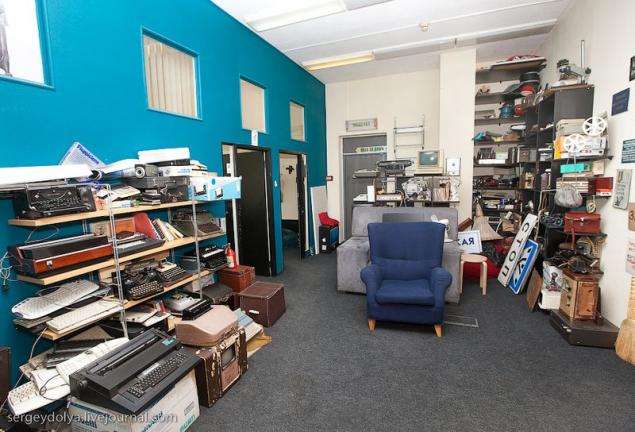 The letter "K" signs of "Children of the World»: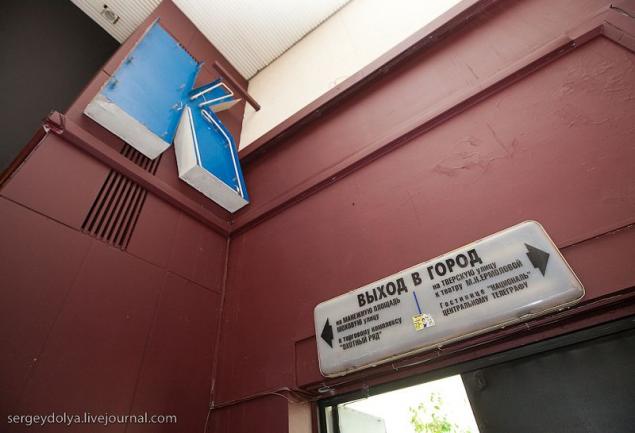 The door to the room Temin: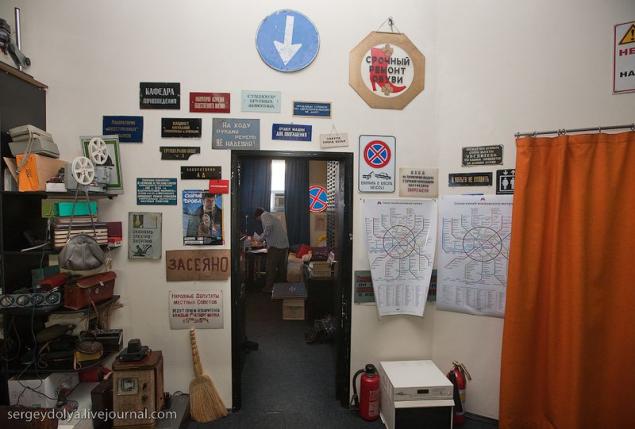 Along one wall is a long file cabinet. Each drawer - it has its own history. For example, this box contains the Moscow metro travel all years: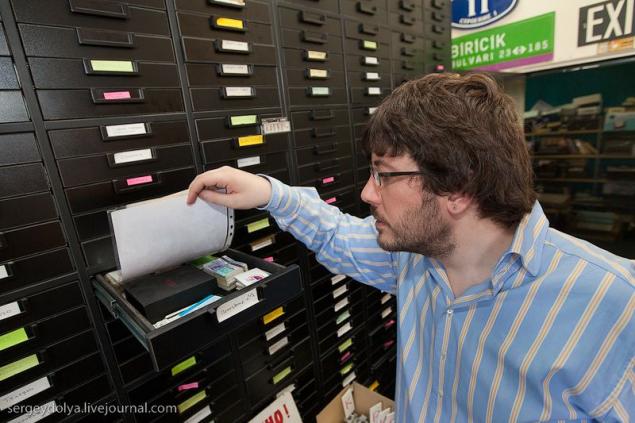 And this - the evolution of diskettes: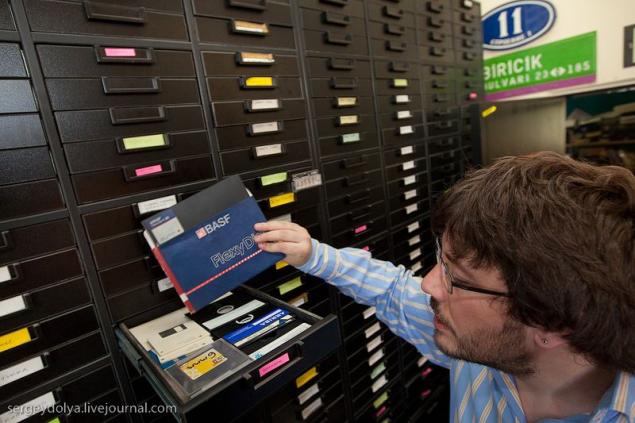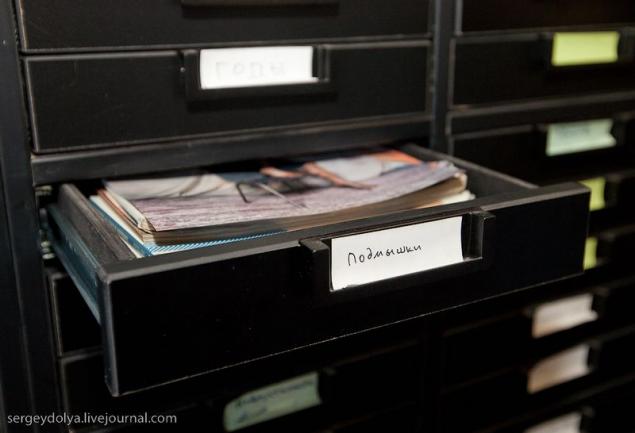 For neponravilos gifts have a separate bucket: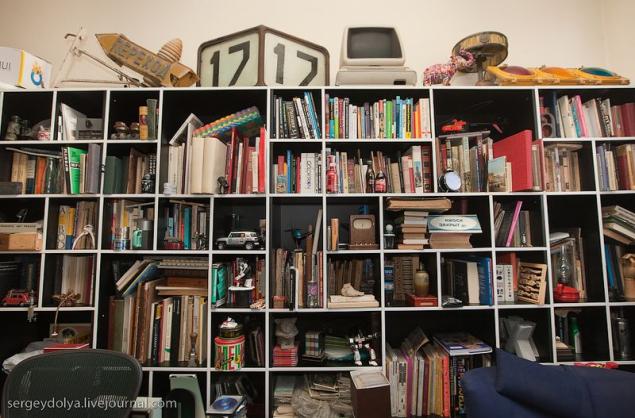 Table with electric can change its height: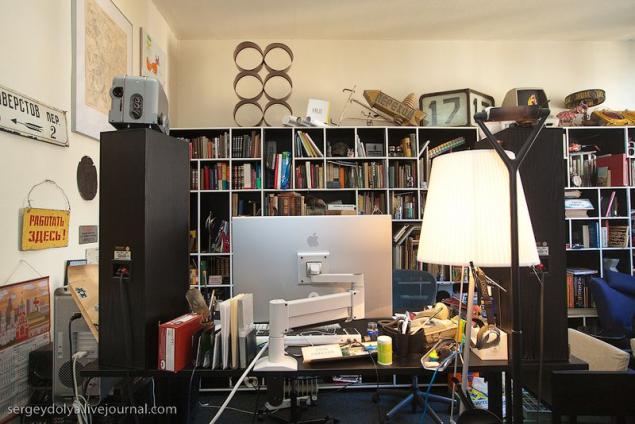 Screen 30 inches. To see to the left and then the right edge of the monitor, not enough to simply translate opinion, you need to turn the whole head. Artemy not use a mouse, although getting used to the tablet for about a month. But now satisfied. Special impression on me work organization. You know how I ordered the man, but everything is brought to the ideal. Any action can be performed in seconds, whether receiving work at the employee or selection of photos for idioteki.
In conclusion, I would like to note once again a complete mismatch with the virtual real Art theme. Hard to believe that it was he who leads one of the most popular and controversial blog you'll ever need.
via sergeydolya