I present to you the top ten fashion trends of the last spring month. The month of May will be remembered for fashionistas, it's worth to buy or get out of the wardrobe, combined with what and why - the answers to these questions in this review hot spring fashion trends and must-have this season.
1. Little Black Dress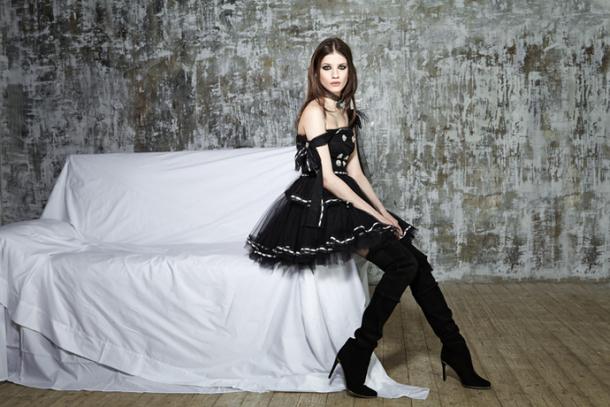 Anya Chipovskaya in lukbuke MAISON BOHEMIQUE 2014
It may often becomes the most noisy and intense month. And in addition to numerous examinations and reports and to prepare for the holidays in this month, as a rule, the mass of special events. Fresh spring collection of dresses offer to postpone marshmallow frill to the side and turn to the classics - little black dress.
Only one designer plays with the trend in its own way. For example a collection of brand MAISON BOHEMIQUE combines practicality, bohemian elegance, the spirit of rebellion and French chic. The main course, it was - ultra black dress, hand embroidered with crystals, decorated with chains, artificial pearls and feathers.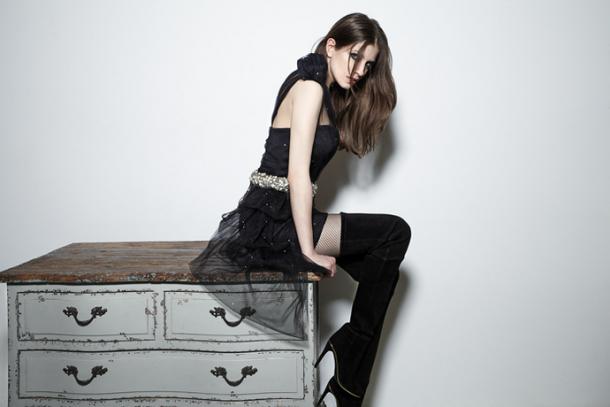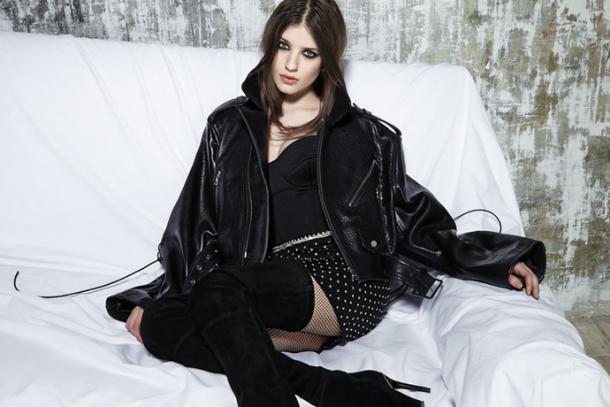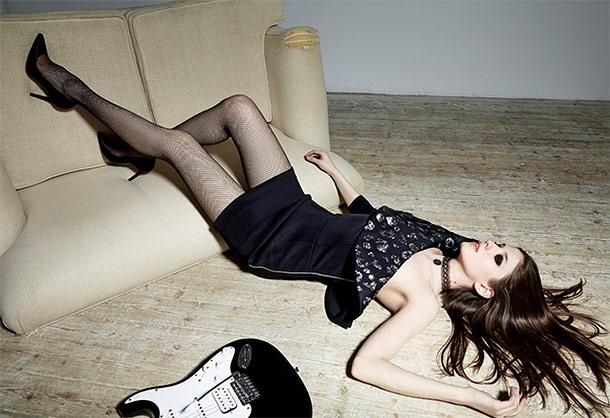 MAISON BOHEMIQUE
Another brand, which can turn to for inspiration, it TOPSHOP and his latest spectacular collection created by Kate Moss. Black dress of this brand differs long fringe, rivets, daring necklines and cleavage.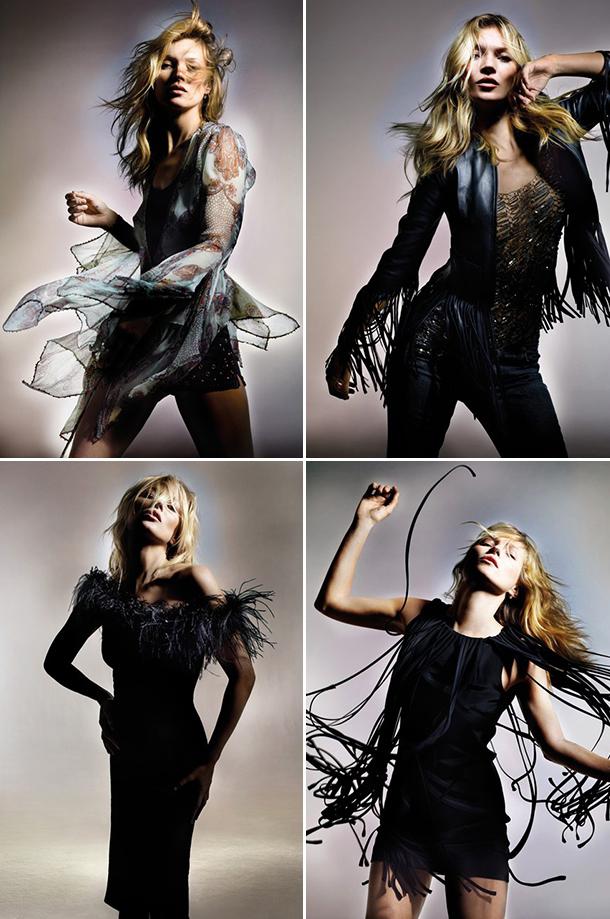 KATE MOSS X TOPSHOP
2. cheerfully decorated
Late spring and early summer - not a time to be serious! This month, you can treat yourself to buy something from Yazbukey, ironic and bright brand stores which are now in all the major shopping centers in Moscow. Fun earrings in the form of bottles, cocktails or nail polish will be exactly the necessary bright accent relaxed summer look.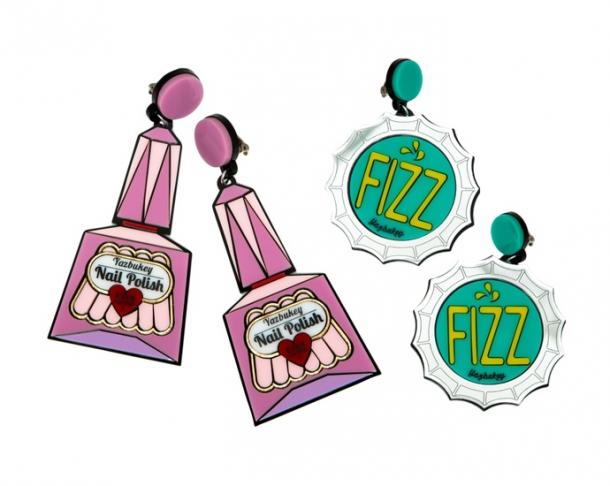 EARRING PLASTIC YAZBUKEY
3. Precious metals: silver
For those who like something a little more serious this season suggests paying attention to the silver. The jewelers of the world are actively began to experiment with this material and submitted to our court a lot of fine silver collection.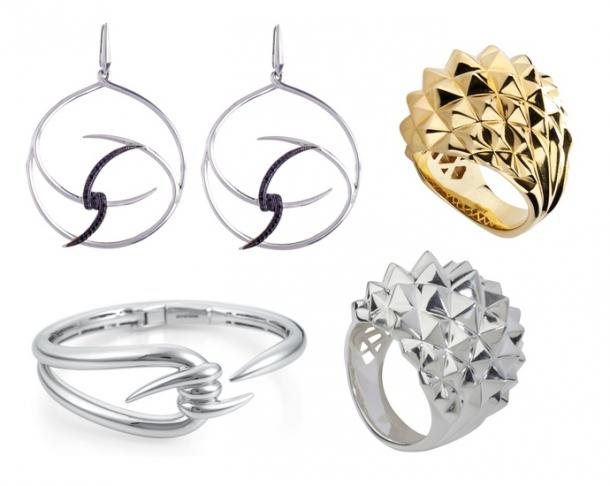 Bracelets, rings and earrings, all - Stephen Webster
The Spanish jewelery brand Tous also took as the basis of its spring jewelry collection silver. Their decorations were very atmospheric, weightless and color. The entire spring collection consists of several tens of silver jewelery with gold (Vermeil in the art), and only a few things of gold.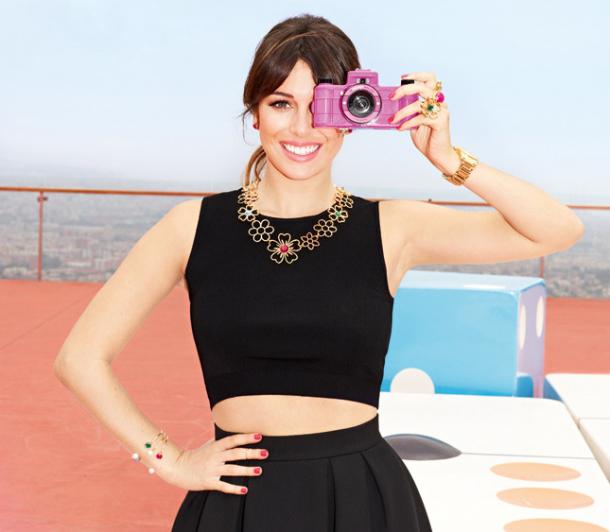 The actress Blanca Suárez striking figure shows a necklace in an advertising company Tous SS14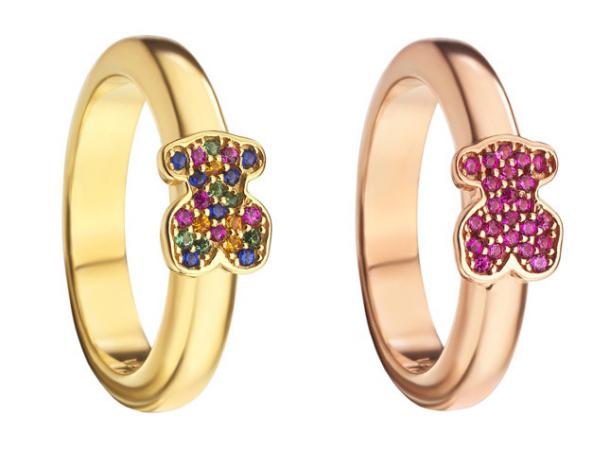 4. Unusual sunglasses
Strange, very strange models of glasses have become the main focus of this season. Points of all shapes, sizes and colors of wood, metal or transparent plastic is surprisingly organic look with all the clothes and styles. Do not believe?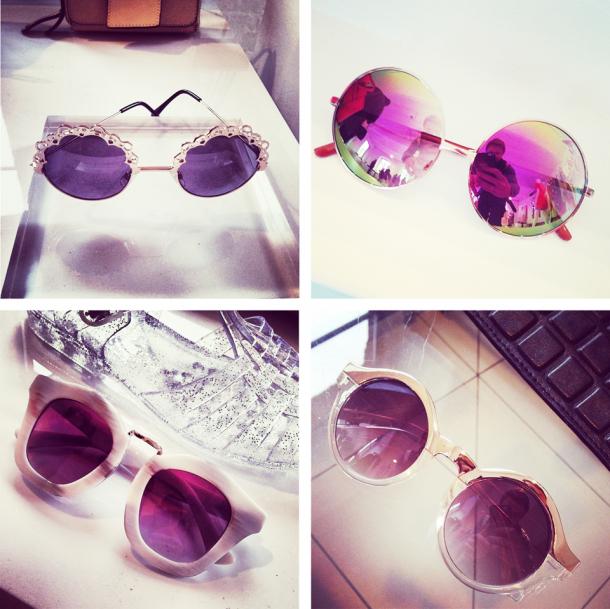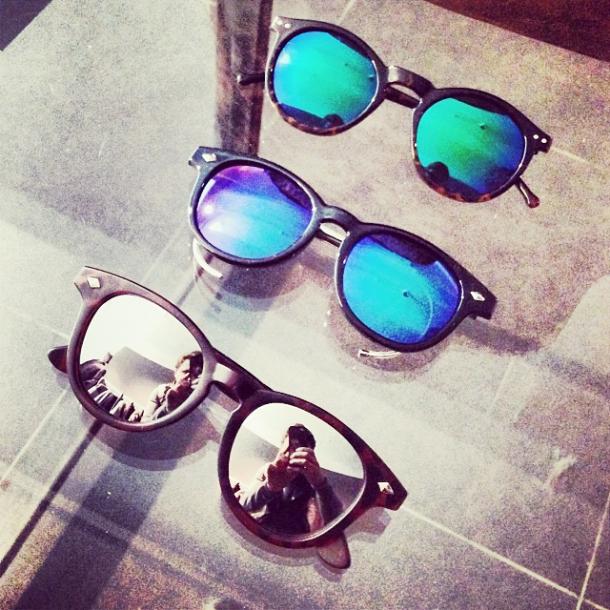 Asos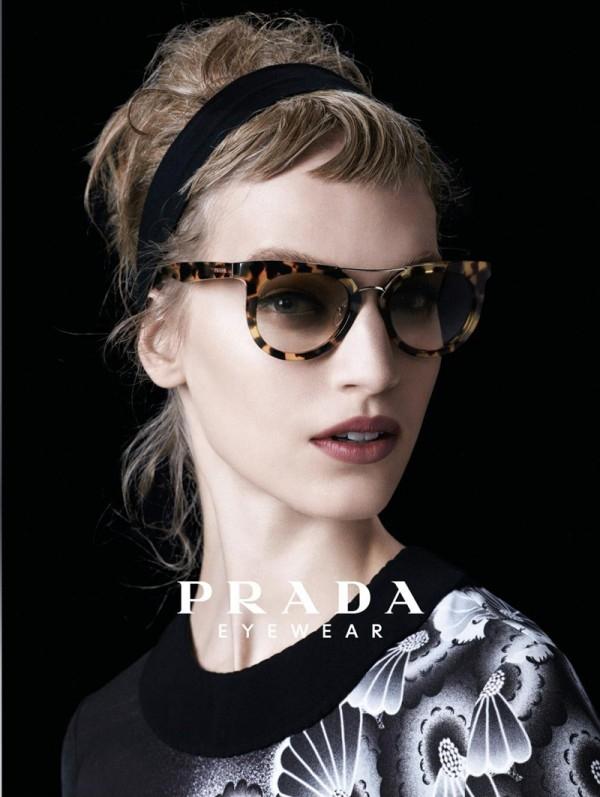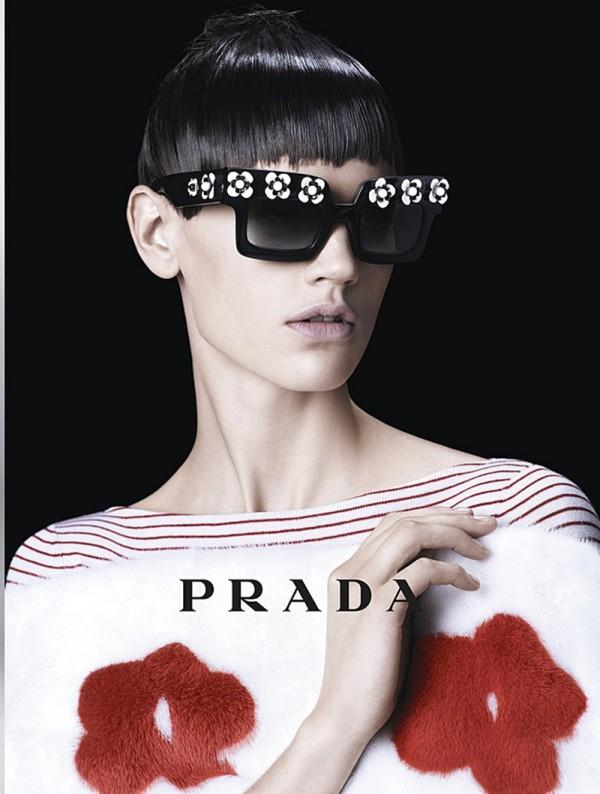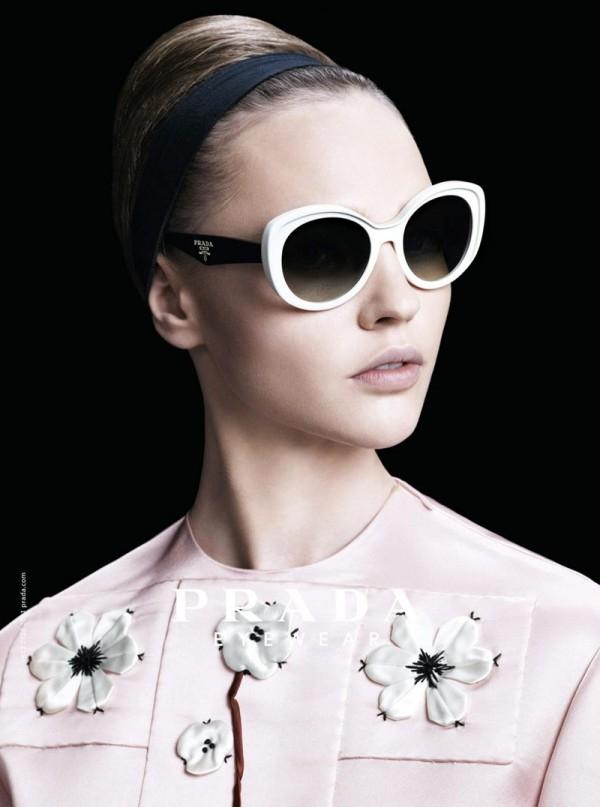 Prada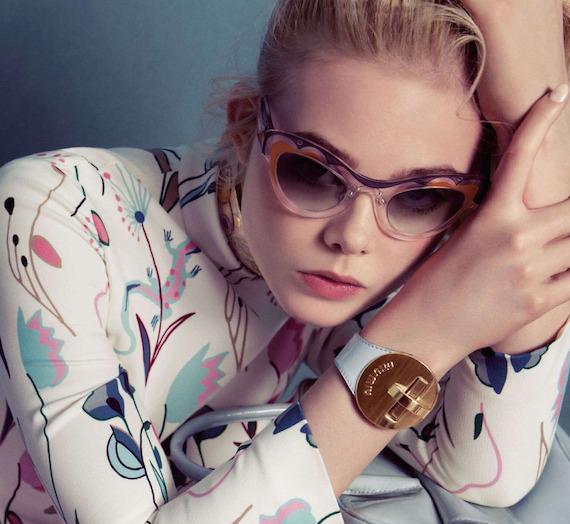 Miu Miu S / S 2014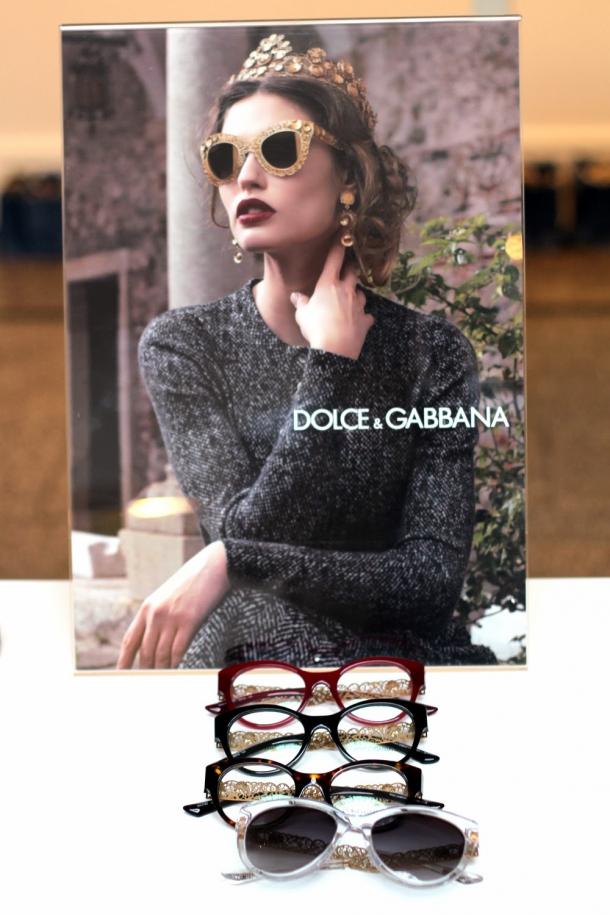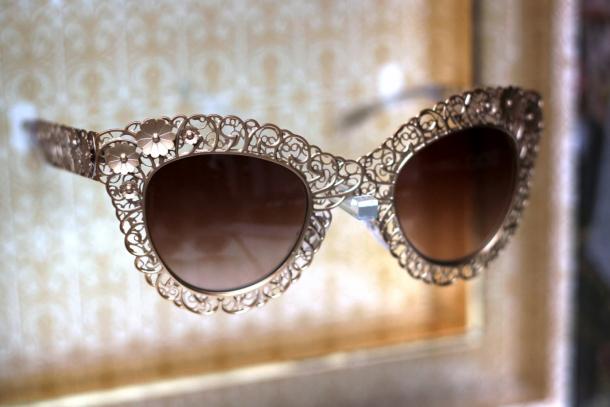 Dolce & Gabbana
5. Shorts
Let lush floral and lace skirt in your wardrobe will give way to shorts, preferably classic style and high-waisted. Torn jeans shorts - the lot of holidays, so it's best to choose from romantic restrained models dark blue and gray.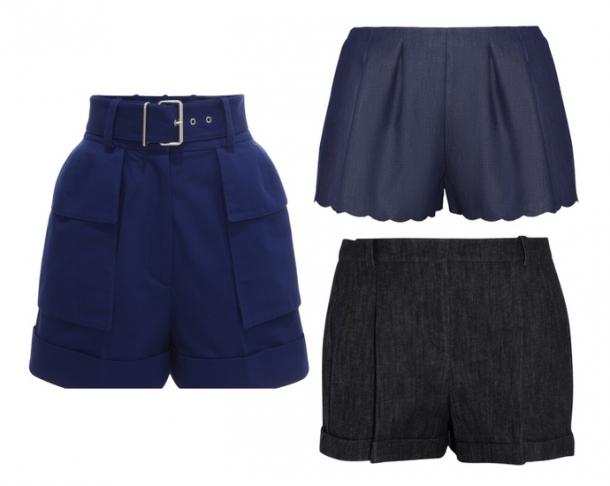 ALEXANDER MCQUEEN, THAKOON, MICHAEL KORS
6. Birkenshtoki
What is it? This - the new trend of the season, "fashionable sneaker," as they dubbed one of my friends. Sandals without a specific gender but with bright prints and thick soles have become a real hit in the spring of 2014. They were his collection once included all more or less well-known brands: from Celine to Zara and TopShop.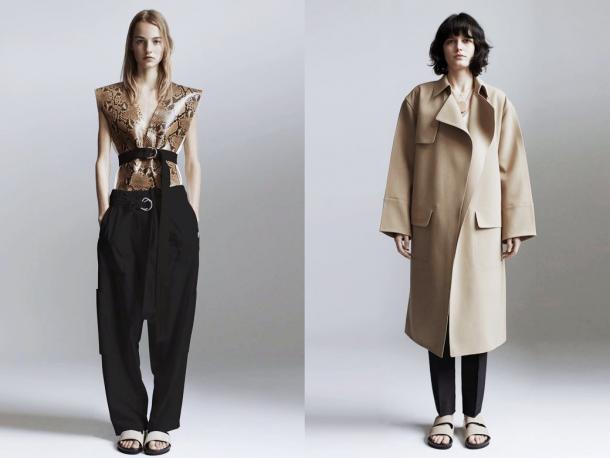 The success story of an ordinary German orthopedic shoes are too long to fit on these pages, but the main one - birkenshtoki in the top of the season, they are all without exception - from stars and models to fashion bloggers and old people, who so recklessly bought comfortable sandals are not aware of the global trend.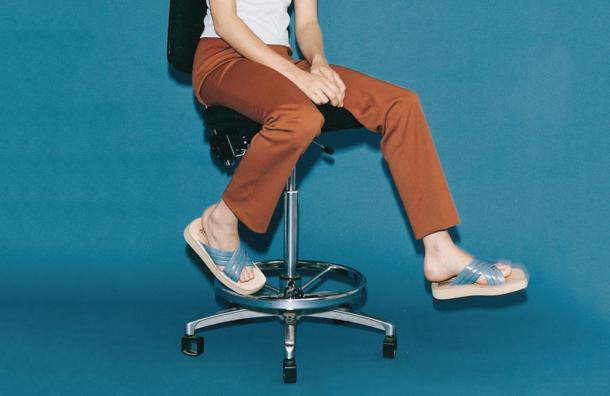 7. Shoes season: elegant boats
If the flat sole and the lacing is not for you, then make a choice in favor of low and stable heels notorious boats. Elegant footwear graceful heels on relevant now more than ever. This shoe is considered to be quite comfortable, stable, visually lengthens the foot and extremely photogenic.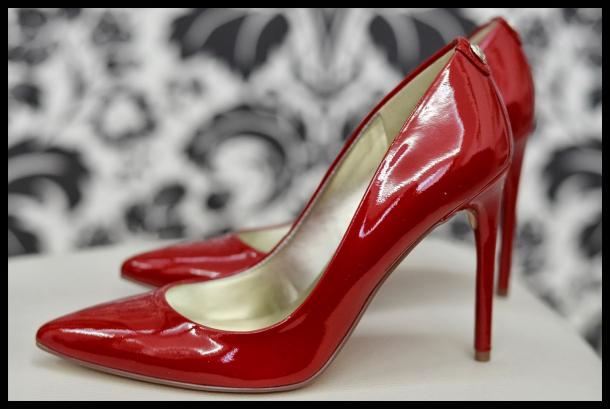 Scarlet lacquer boats from Ivanka Tramp, 58, 50 $
True experts argue that the Old World fashionable shoes not too will benefit your foot. But if you are not scared, choose fashionable pumps with contrasting suede and metallic nose in actual red, black and beige.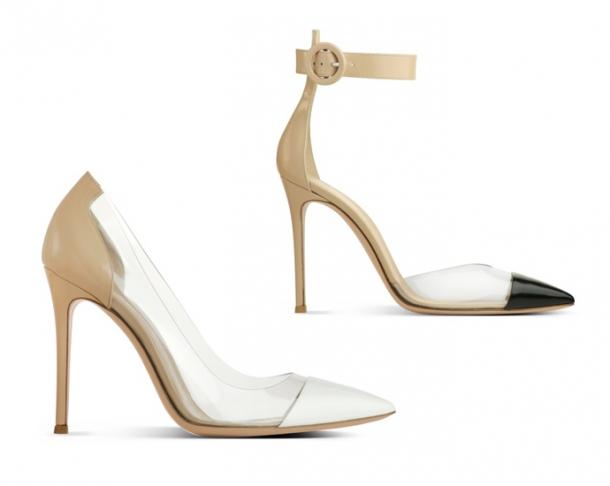 GIANVITO ROSSI
8. Shortened shirt
Spring 2014 has become a true "Renaissance" for shirts. The truth is they are now not quite classic, and shortened: the length of how fashionable tops or cropped sleeves. Models of classical length often get straight classic cut, decorated with all sorts of actual prints or studs and corners.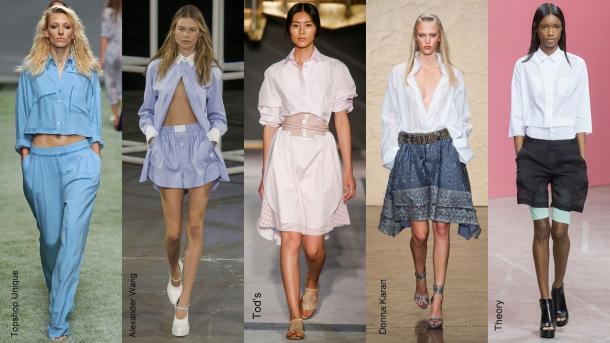 9. Concise clutches
About clutches I talked a lot, we need only add that trendy clutch this spring - an extremely compact and concise. A perfect example - a smooth plastic clutch-soap dish on a thin chain from BEVZA in classical colors.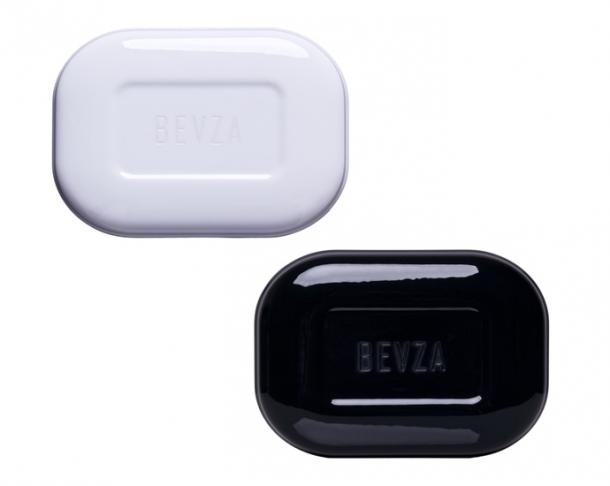 Or more elegant art object of a smooth dark green skin with gold elements Maiyet Amazonia Clutch.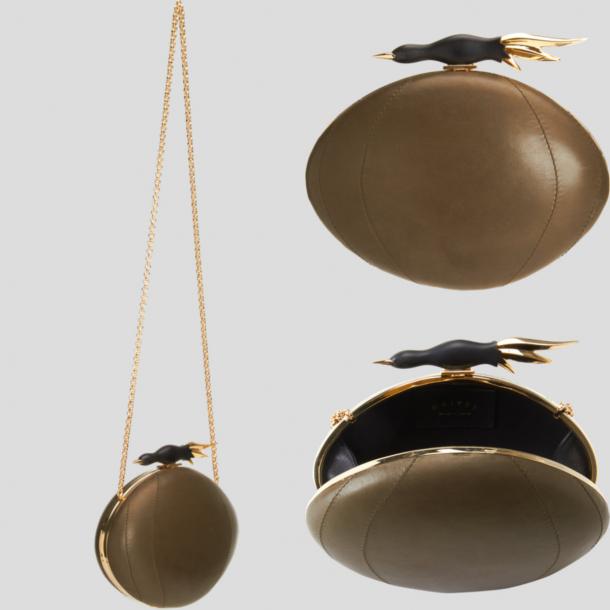 10. Jewellery from pearls
The last item of the list will be the perfect complement to the first. In the wake of the return of dresses and classic boats is not surprising that and exquisite pearls entered the tops fashionable things of May. Without it, are now nowhere.
Earring Sophie Bille Brahe (net-a-porter.com), Necklace Stephen Webster, a necklace of artificial pearls Simone Rocha («KM20")