In a series of "work", we talk about ordinary people. Catching daily work, earning a living, they create not only his personal history but also a common history of the country. Some of them adrift, while others get lucky by the tail. Our today's hero is only 24, but he had already tried many. He worked in Minsk and Moscow, had his business, chasing money and understand the senselessness of this race, changing the bustling metropolis of the quiet hinterland. To learn how to live beyond their stereotype - in this material.
43 photo source.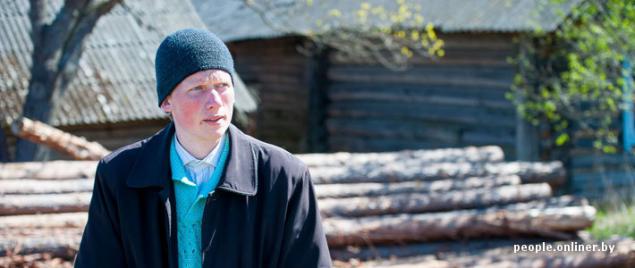 First, the background. Roman Melnichenko family moved to Belarus from Kaliningrad. We lived in the Deep. In 16 years, the guy dropped out of school in search of themselves went to Minsk. In the capital, organized by the advertising agency, offering customers innovative services on placement of advertising in elevators. But the matter was soon struck him fine. Roman went to Moscow to begin the climb to success from scratch - that's his life principle. Some days he lived at the station, brilliantly passed the probationary period, and soon he worked as deputy head of the Moscow branch of a foreign insurance company. Then again, Roman was bored.
Man has organized a new business - SMS-blog for parents of school children. The matter turned out profitable. Prospects opened wide. Moscow, a city of opportunity, the works! But Melnichenko, recall to life looks typical. He thought again about self-realization. And out of the dusty "Mordor" I decided to leave. Closer to nature.
Perspective, as they say, a young businessman of 24 years was in a dull Belarusian village with the speaker called the morgue. We found him.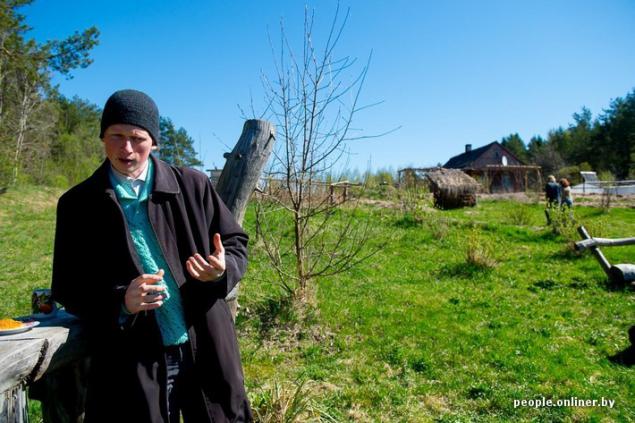 The village lost among forests and lakes Glubokoe District. To get to the morgue, you need a good stray in the surrounding villages. Once in the morgue 37 families lived. Then the young people left for the cities, old people died, and village "over." In the summer arrives, only one old pensioner. For this new idea of ​​Roman wilderness was ideal.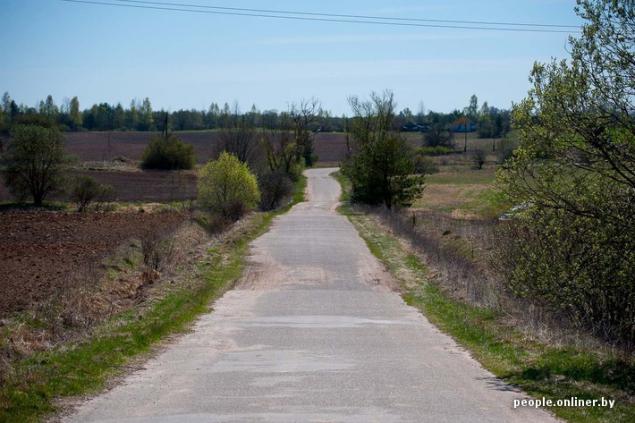 Man tells why he got here.
- I worked in Minsk and Moscow in one scenario: rise at six o'clock, lights out in the morning. Come home already no. In Moscow, he lived near Bitsa Park. Every day, I tried at least an hour to walk there. During these walks I understood that the work that I am, I am satisfied with less. I was drawn to nature. He began to travel to Russia to seek a place in the estate. Karelia, Volgograd, St. Petersburg, Kaliningrad - visited many areas. Even the darkest of them filthy, littered. Then I started to look in Belarus. And soon found what thought.
Melnichenko formulates the idea that wants to implement in Belarusian Morgue:
- Find an alternative to the usual urban way of life of man - to live on earth in the natural environment, in comfort, preserving freedom of action and freedom of movement. And it does not work hard from nine in the morning and until dark. These basic principles after the "put in" rest.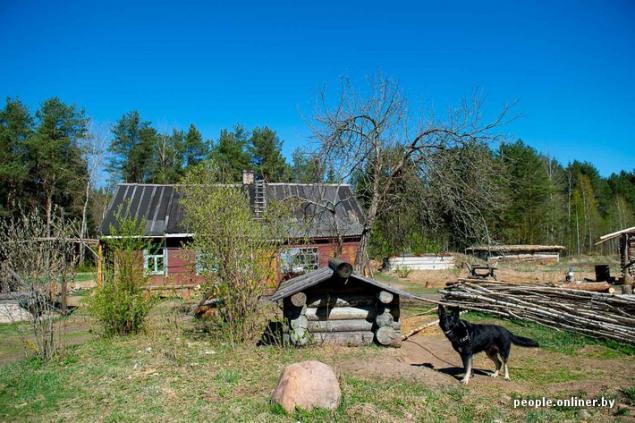 Agro-ecotourism complex that Melnichenko with his parents and brother in the morgue creates is called "Utrina." Coming here for the first time, they saw a field and forest. Bought land, issued the documents received in rent land. With a clean slate Roman began to build their own vision of "a free and easy life of the village."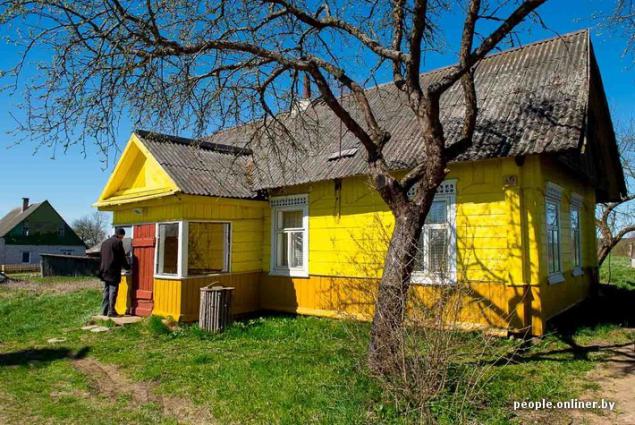 - As such, the project I did not have. More precisely, it was not in the paper - only in my head. We started with the construction of the house, which is now live for yourself. We bought reconstructed house in the neighboring boyars. It is now the tourists stop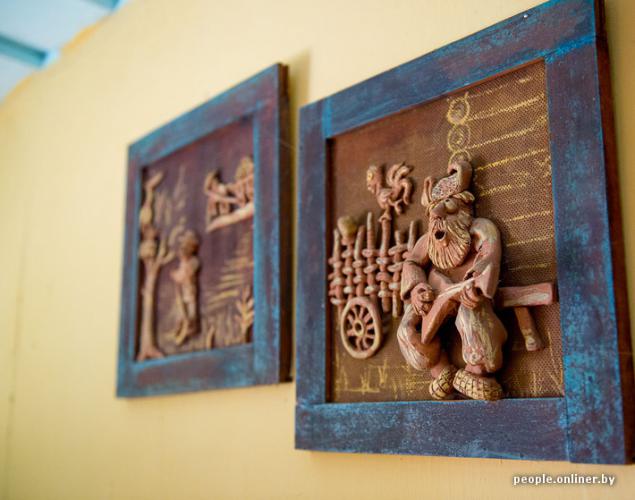 The plans - to build up the whole village morgue. It will be 9 houses, 9 plots for individual families. In fact, people living in their own home, is not faced with the neighbors can relax completely, to disconnect from the problems.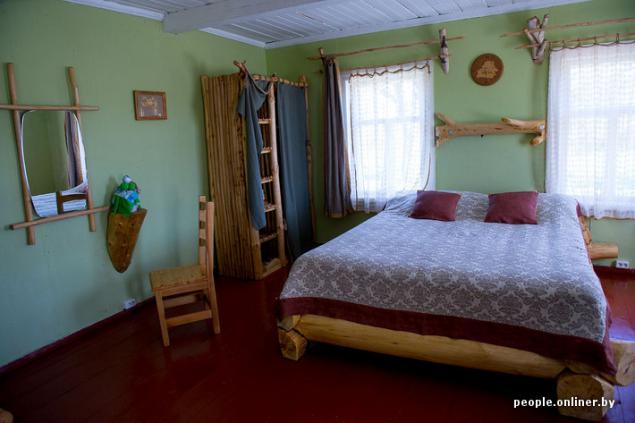 ***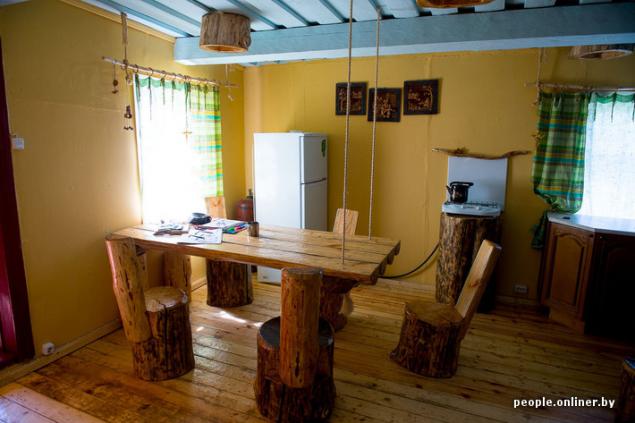 ***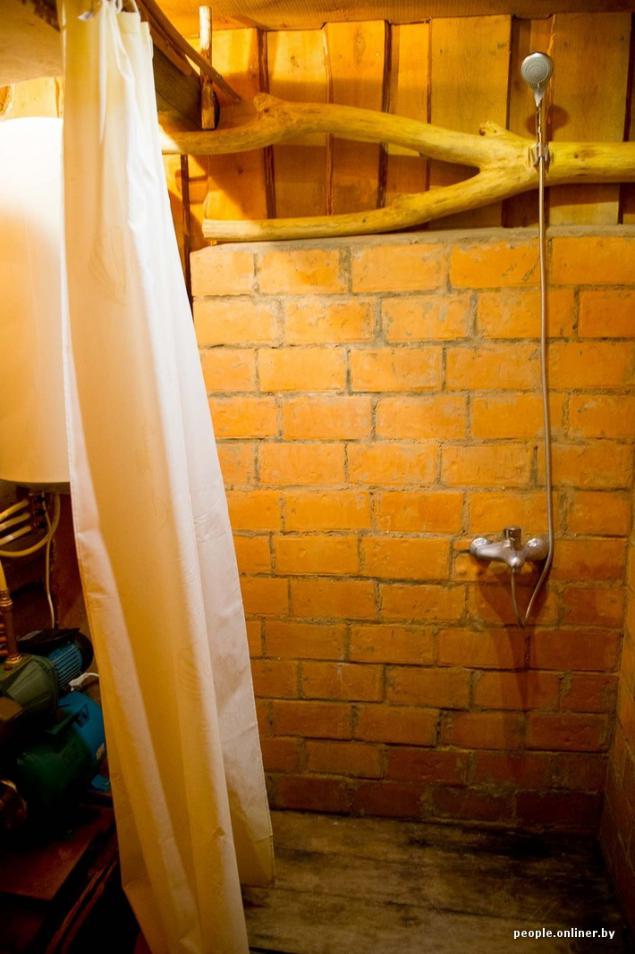 ***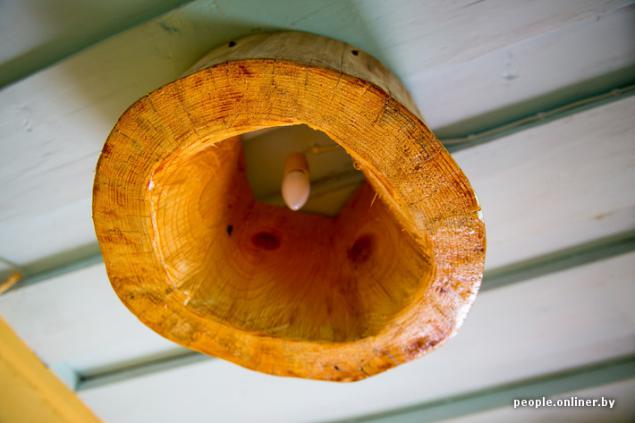 What will the tourists? Dealing with animals, mainly from agriculture, which is already a lot to the manor - sheep, chickens, geese, ducks, alpine goats, Vietnamese pigs. Swim in the lake, which will dig. Walk in the forest.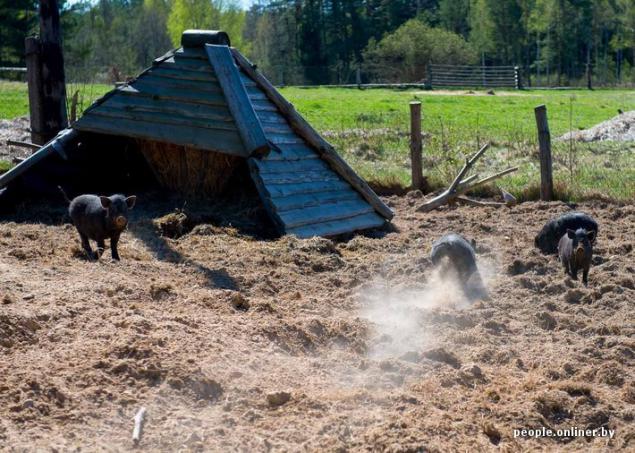 ***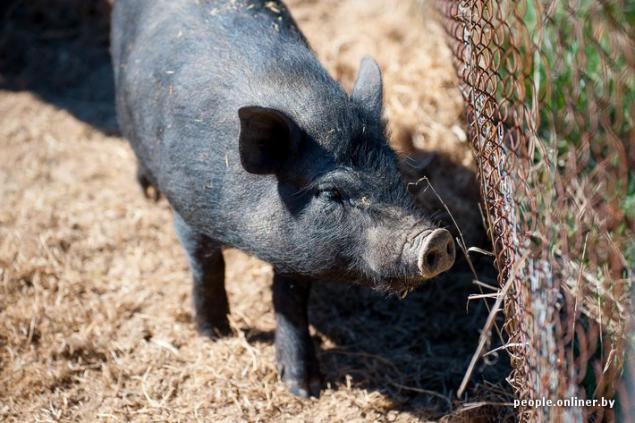 Horseback riding (in the winter - dog sledding, build a track for this). Take courses hippotherapy.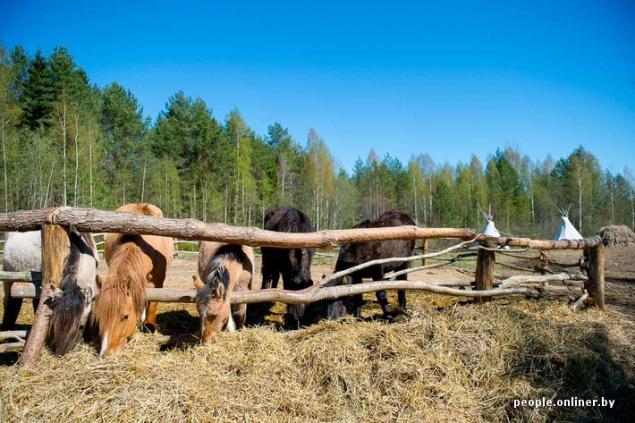 Train their own dogs (in the "Utrine" organized nursery, inviting well-known Belarusian Minsk handler Andrew Shklyaeva)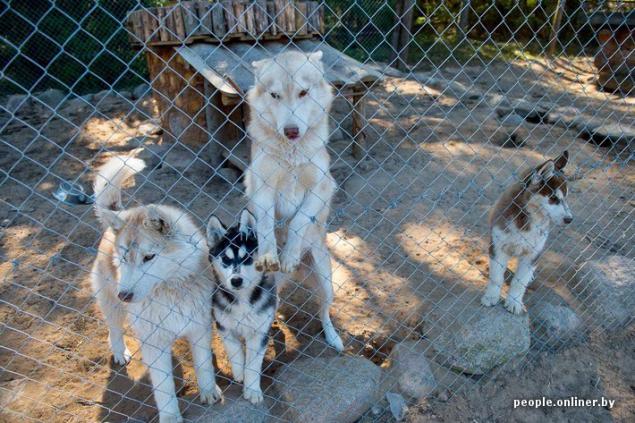 Also - eat foods prepared according to authentic recipes, including "grandfather" smokehouse. For children Melnichenko going to build a large entertainment town.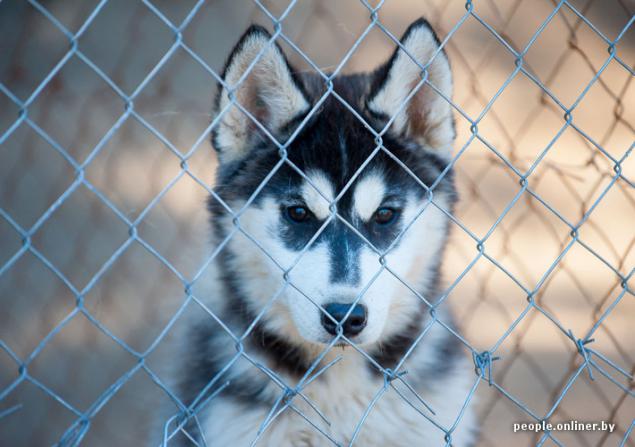 ***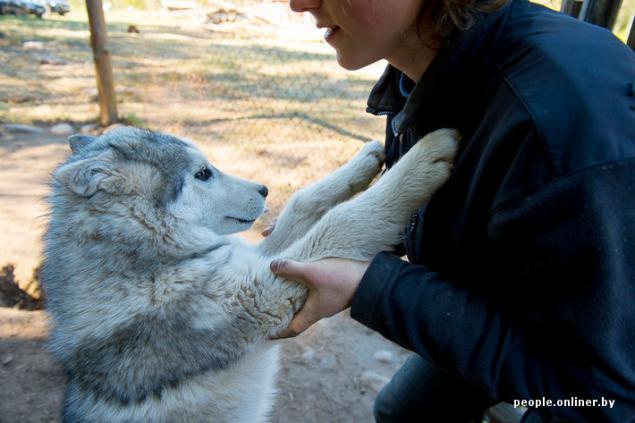 ***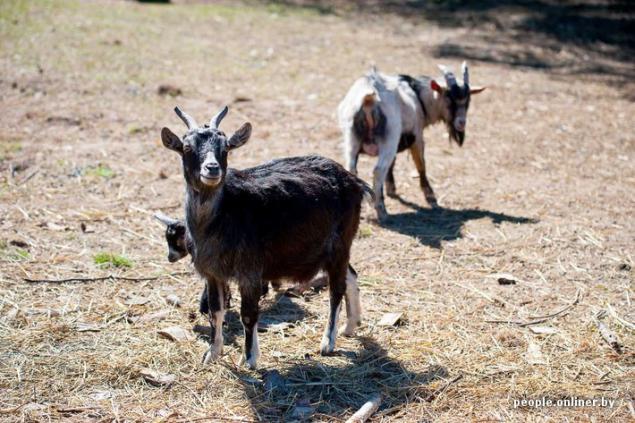 ***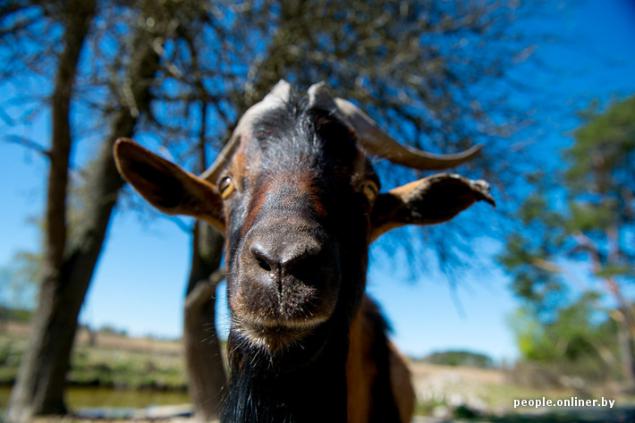 The concept of "Utriny," says the guy, the maximum "environmentalism»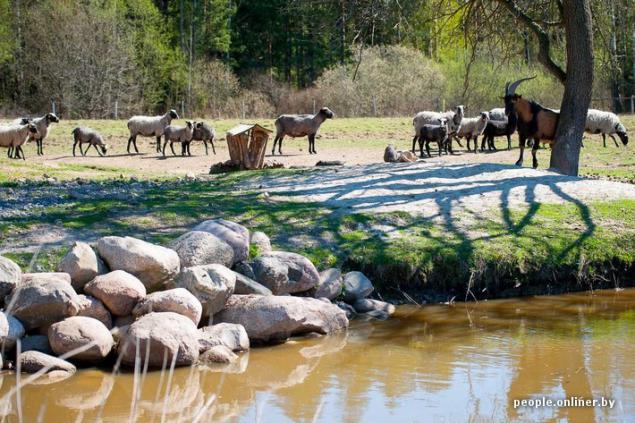 Animals are living in the open, they are not being fed antibiotics. The decoration of homes will use only natural materials. No asphalt and concrete, no pesticides in gardens and nurseries - only the maximum unity with nature.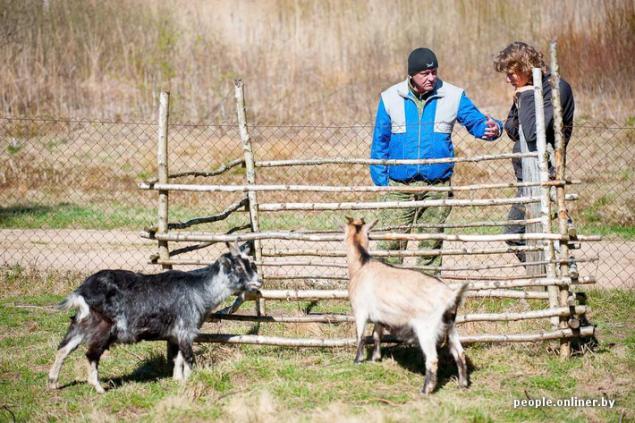 - When we come to Moscow and St. Petersburg people, or try to drink chilled goat's milk, they do not understand what the product is. They are used to dilute the powder, which is sold in stores. In just a few weeks of rest and have rebuilt people at home feel uncomfortable after a trip to the store. Leaving, clog machinery products that we can sell them, - it is included in the conversation Mamma Roma Svetlana Stepanovna.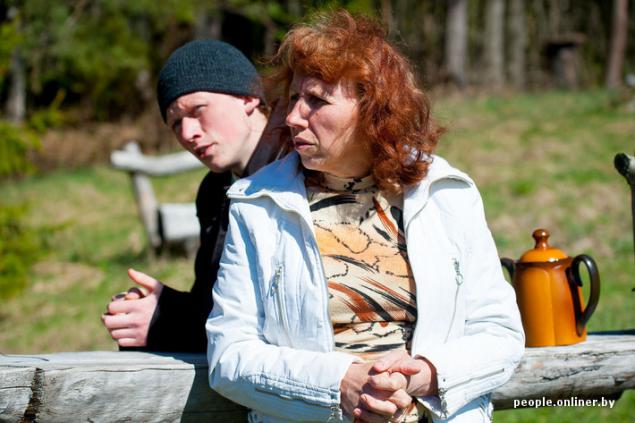 Most of what is already there, Roman made with his brother Ruslan hands. I watched the video on YouTube, studied the experience of others, improvising.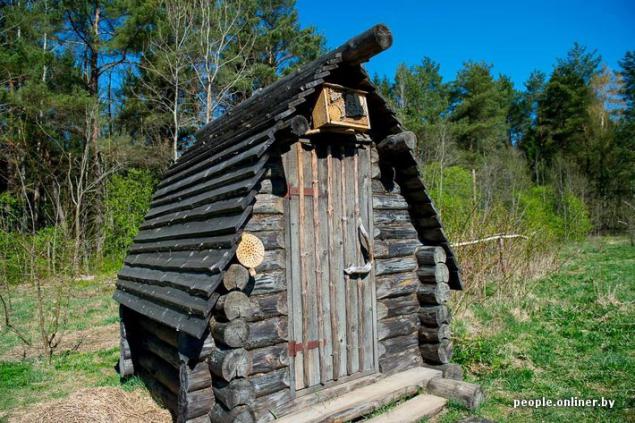 ***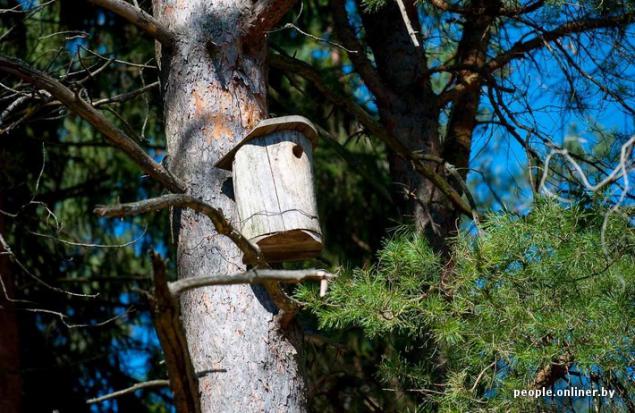 ***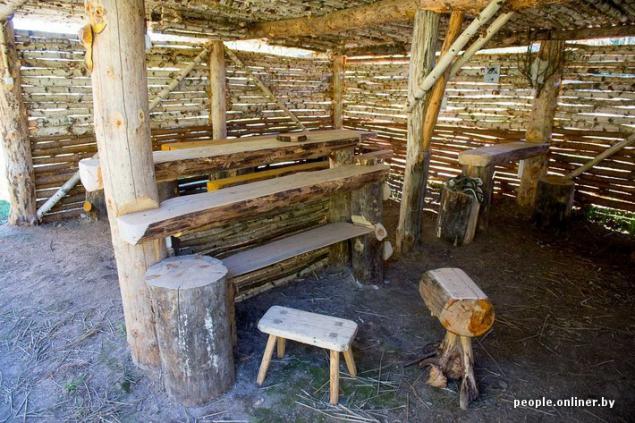 ***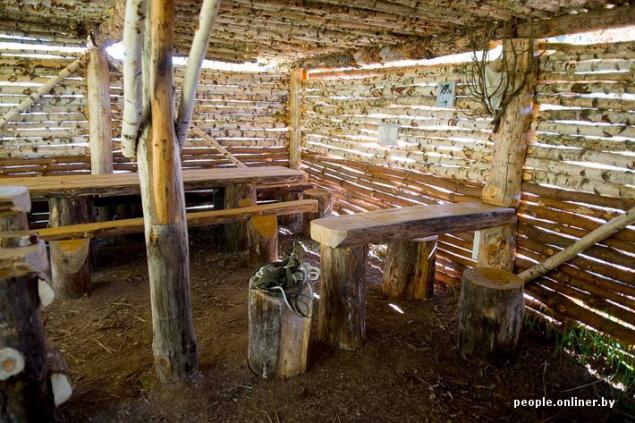 After consulting with experts, erected on the site of several lodges. Next to appear and dugouts. Grandiose plans. Activities will be variability.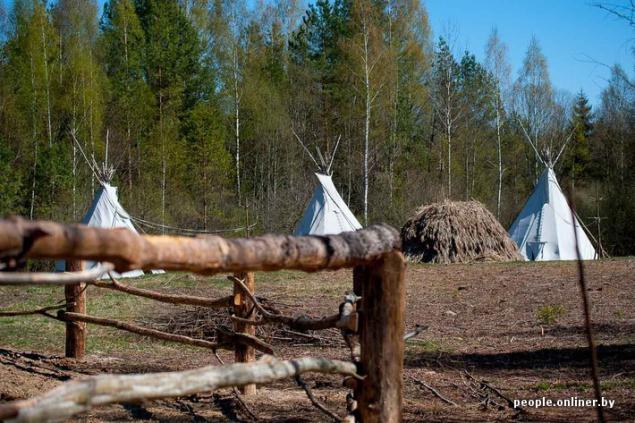 ***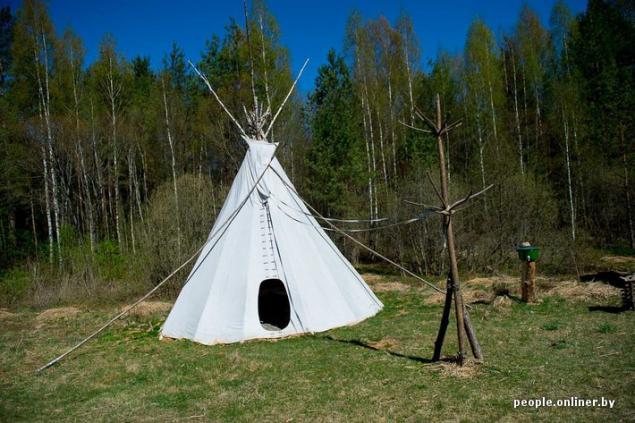 ***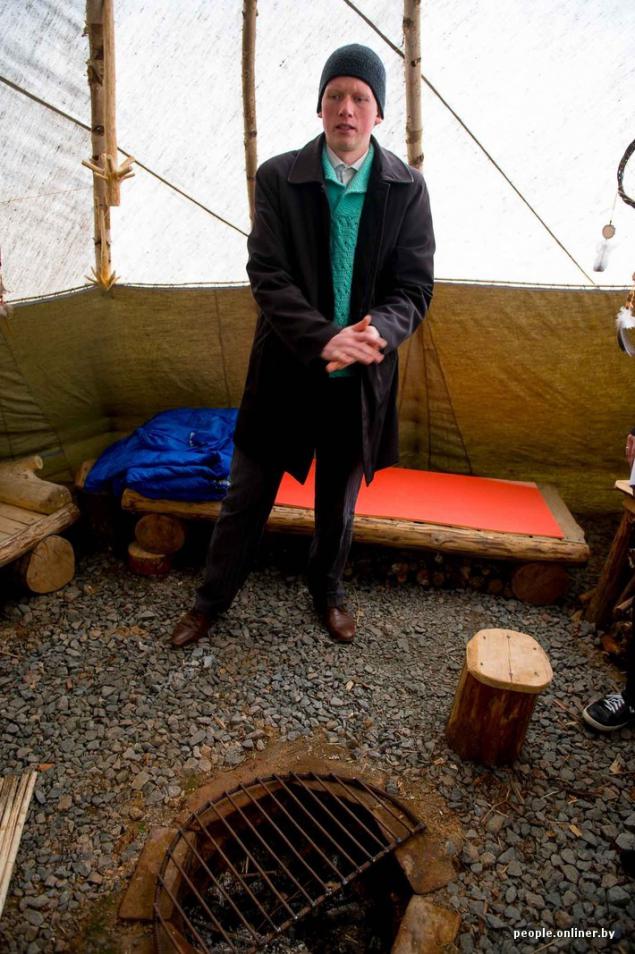 ***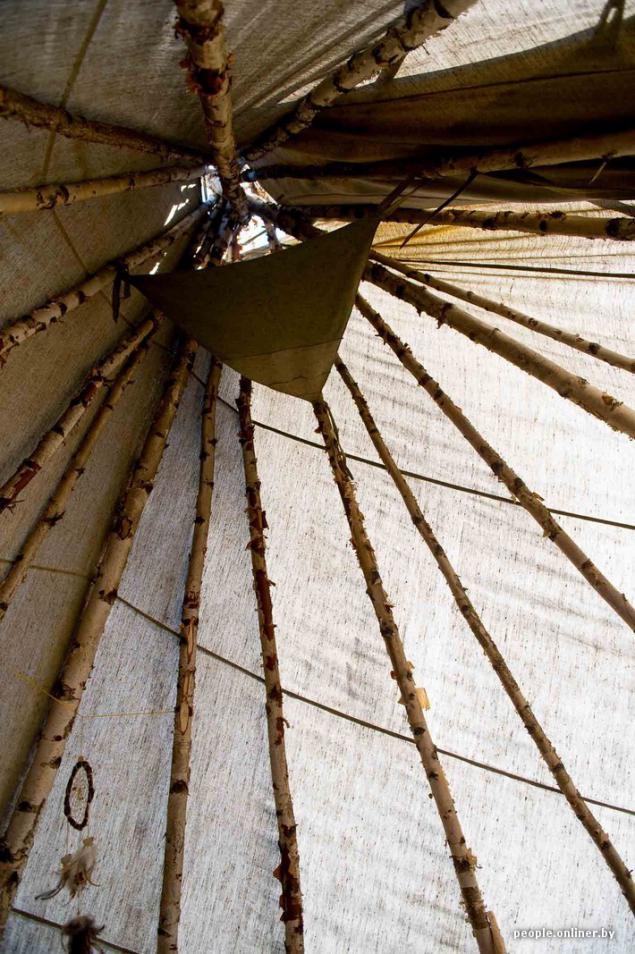 ***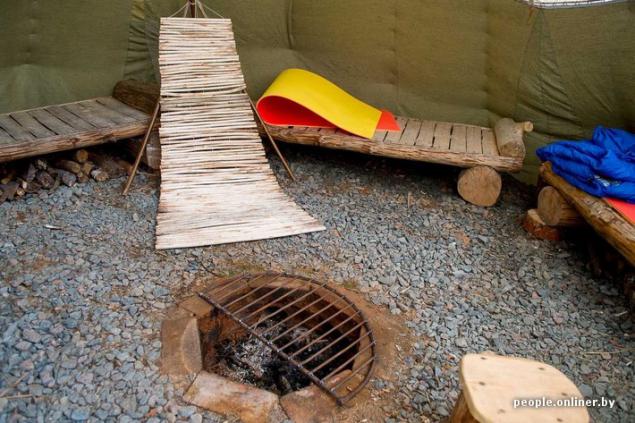 ***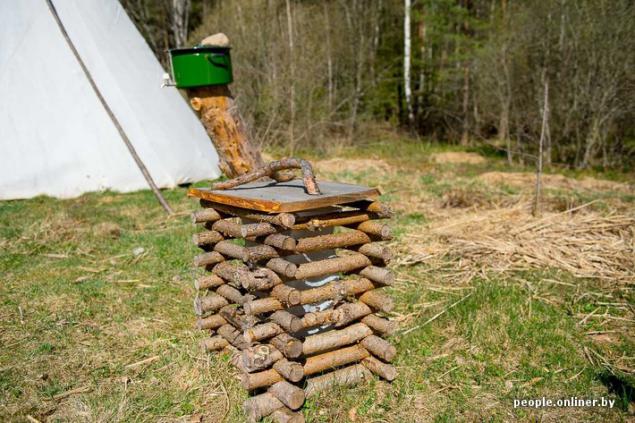 ***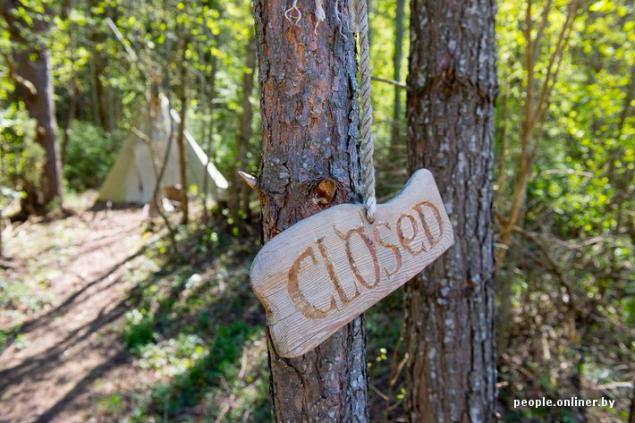 ***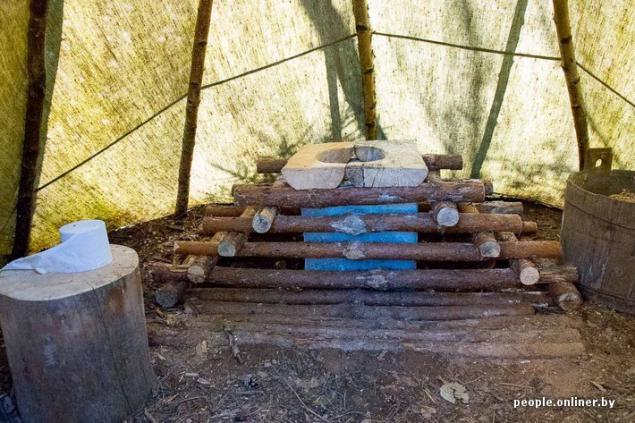 ***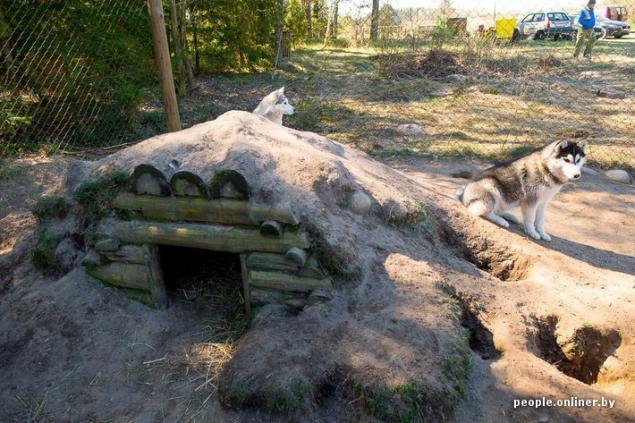 Tourism, says Melnichenko - is only a small and insignificant part of the global ideas.
- I want to create an infrastructure that would allow us to live in conditions of complete self-sufficiency. To feed themselves, to procure food for the animals. To this end, we organized farm. We engaged planting grains, vegetables, fruit trees. Would the plantation for cultivation of mushrooms - oyster, shiitake. Let us breeding animals.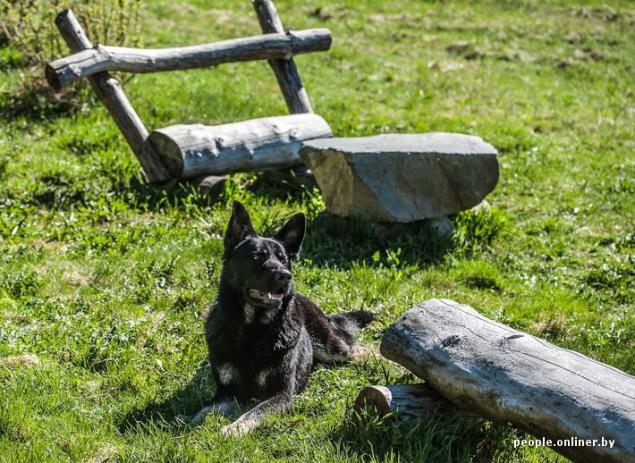 - First, we have attracted employees. Roman stood over them, explaining what angle you need to hammer a nail - continues Svetlana Melnichenko. - Not an option! We came to the conclusion that the project need to attract people who want to live on the earth. Recently, the settlement came the first family of Soligorsk. They are our allies. The husband will deal planting plants oversee bookmark nursery wife takes control of chef's case, placing on sale of dairy products.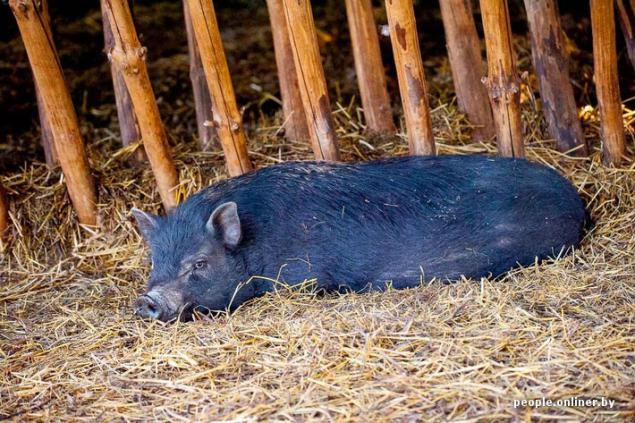 - According to my calculations, - said Roman, - to ensure that the entire project should be 5 families. The area of ​​the complex will be 300 hectares. Yes, it will be extremely effective economy, but it will run really interested people. No employees, think only about the salary, which must be controlled at all times. I have long understood: control destroys the matter, the key to success - for independence. As long as we allowed ourselves to settle only one family, but want very much. Call, write - from Ukraine, Russia and Belarus. Eyeing them. Do not hurry. This should be seriously considered decision rather than any short-term boost.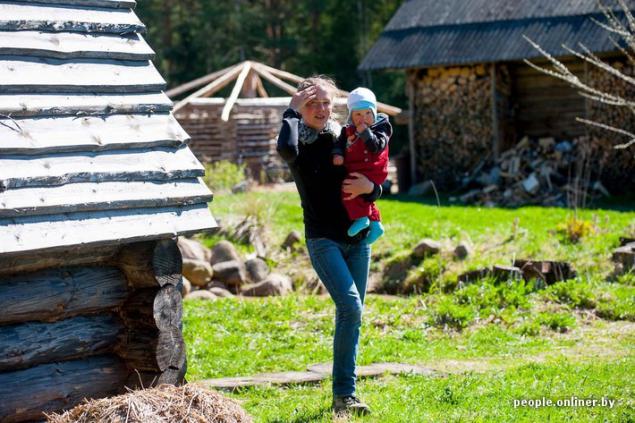 - Can a dozen people to manage a huge farm, and oversee tourism and farming? Are you sure that is not burned?
- Belarus is nothing like yet. To us came an expert on organic farming in Europe, advised. Impressed. Embraced Roman - he said he would definitely come with my family to see what he will, - says Svetlana Melnichenko.
- Even open roadside cafe in our reality - the quest to solve the hundredth level of complexity. And you dream such scales - still do not believe us.
- When moving from talk to action, and wailing, it turns out that before you hundreds of options - Roman Melnichenko confident.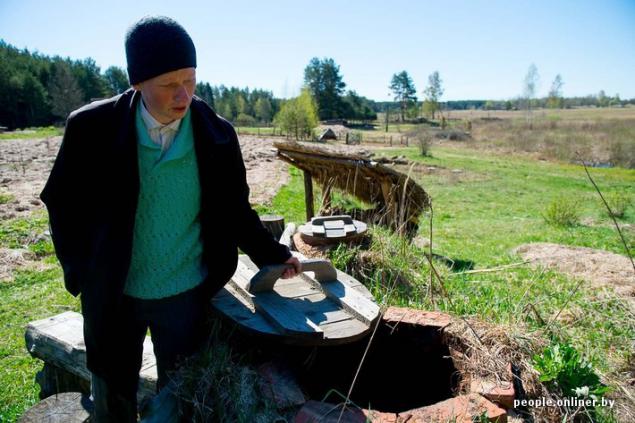 - What you have in mind, you can call the business? - Ask the last question, which turns the language.
- To some extent, yes. But it is in any case not commerce, not walking on the head, do not exist for the sake of money - says the guy. - From English «business» translated as "work". Yes, this is my life work. You could say that.
- It turns out the money from your value system excluded? A black BMW and you do not need?
- At this stage, no. But we are silent electric quads. Will hang-gliding. It will be the joy of all that you do not prevent you from enjoying life. The philosophy is simple, it is based on the observation that we have to live in accordance with nature.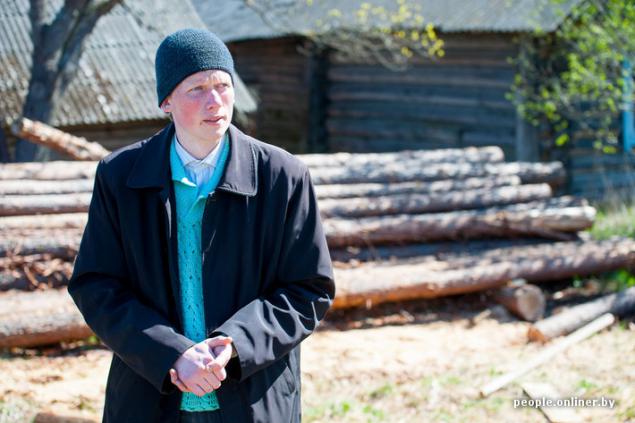 - Sometimes we are asked about profitability, - says Svetlana Melnichenko. - Initial investments were small: that earned novel, plus funds from the sale of apartments in the Deep. One day in our house asking $ 155 - a lot, tell someone. But wishing is enough, and we do not all accept. If you would like to only earn it catered to tourists en masse flow. But then it would have lost the meaning of the original idea. We would have lost their individuality. Money for the money? And what's the point? Was it worth it to start?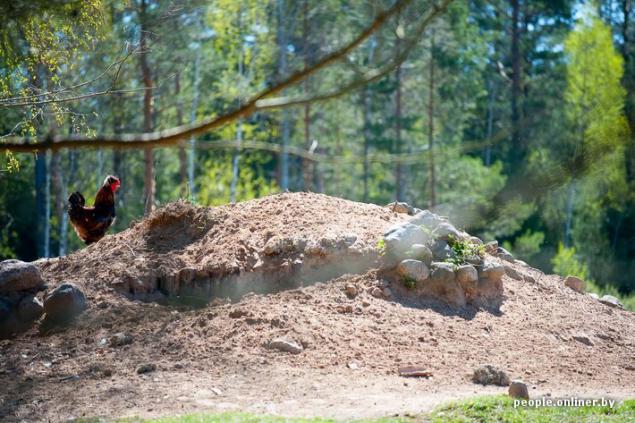 Since we are trying to interact with tourists. Just one example. We do not have a clear schedule of dinners and breakfasts. Today breakfast at nine tomorrow at twelve - as a guest wants. We involve tourists in the game, they help us to create complex, build something, to beat. Often investing and money, become complicit in our ideas. This is also the profitability, but these figures can not be declared in the accounting department.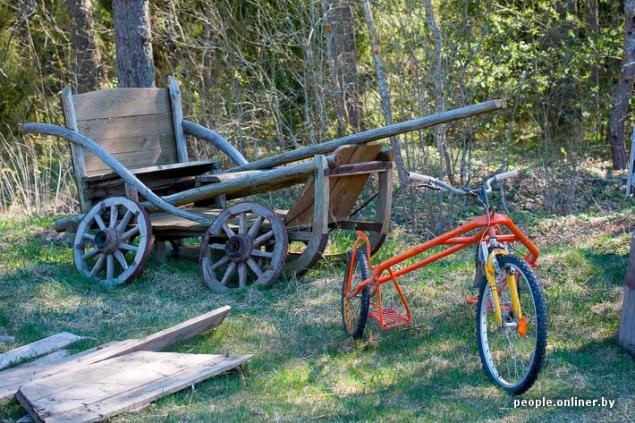 - Of course, the money needed for the development. There have been various proposals. Until we find an investor who would be hit on the idea, share it with us, but did not want to rebuild all for the tourist belt, - says Roman.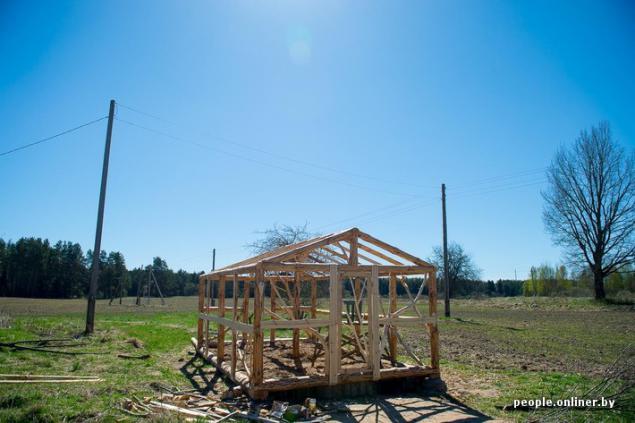 In the 24 Melnichenko it looks much older many peers. The novel has already had the money and thinks about the quality of life. He does not have the three higher education, his father did not serve in the executive committee or the Ministry of Interior, he starts from scratch, without chiefs and patrons.
Therefore, leaving the morgue, we still think that his ambitious project - a utopia.
Stereotypes as an anchor holding us tight. It will be pretty darn cool if we are wrong.
that's all, thank you for your attention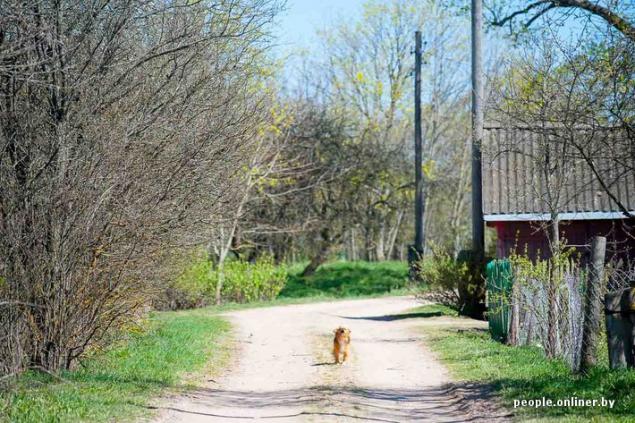 Source: