I suggest you take a walk in the usual Belarusian village and pay attention to how people live there. Read more detailed photo.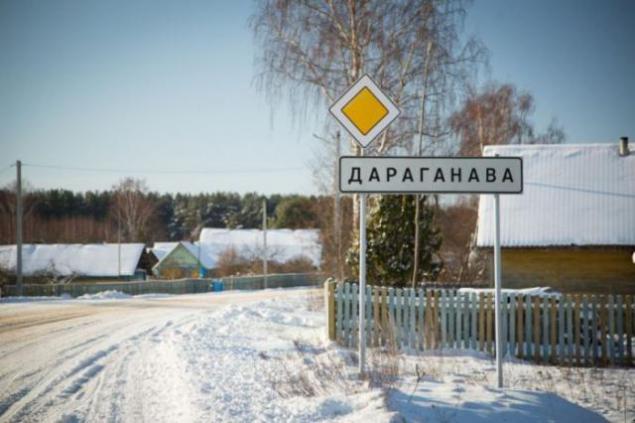 The Belarusian village is not so, as we have. All very nice, and beautifully developed.
Let's start in order
Daraganovo village is located about 140 km from Minsk. Given the fact that the whole of Belarus in the width and length of not more than 500 km, the distance decent. I specifically did not choose the richest village in the country. Daraganovo is the most common, the average village, no worse and no better than the others. Unfortunately I shot today, and not in the spring. Part of the beauty is hidden under a layer of snow, but the general idea I think you can get. So.
The village is a great paved road. The road is constantly patching and mending. Any holes, cracks and chips on it is not, and is installed at the entrance road sign
All roads in the village are a bunch of road signs.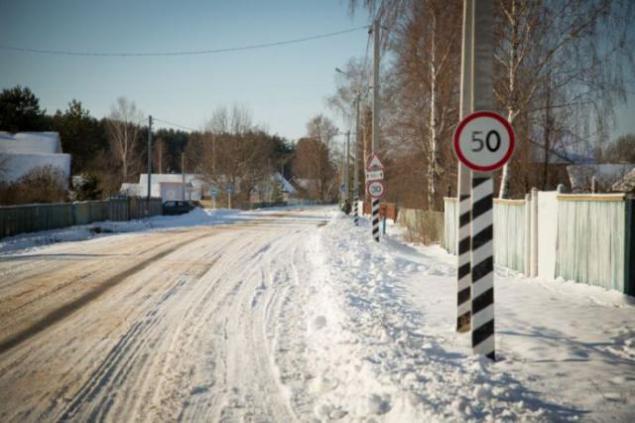 And the signs are not only on the main road, but in all the surrounding. There are also road markings, but it is not visible under the snow
From the village shuttle bus to the regional center. You can wait here in this cozy bus stop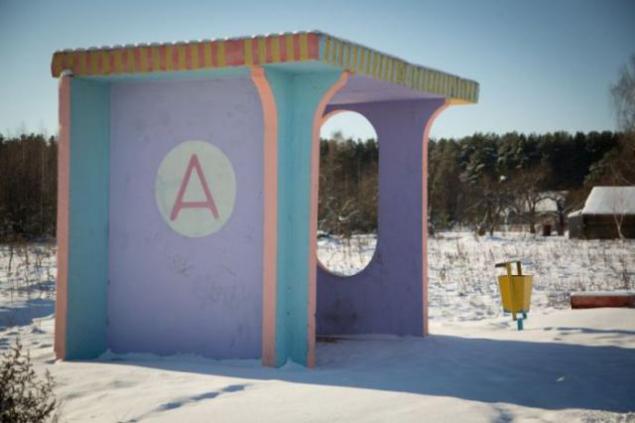 Most people prefer to use the train. They go 6 times a day.
In daraganovo have a magnificent railway station. From here you can not just go to the nearest district center Osipovichi. Just here for trains to St. Petersburg and Moscow.
The station building, though old, but very nice and tidy. Despite the fact that only the night was snow, all the tracks have been cleaned.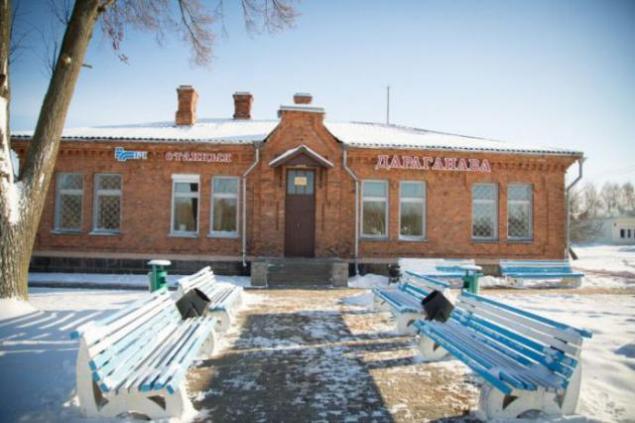 Near the station a lot of benches. Near each urn is.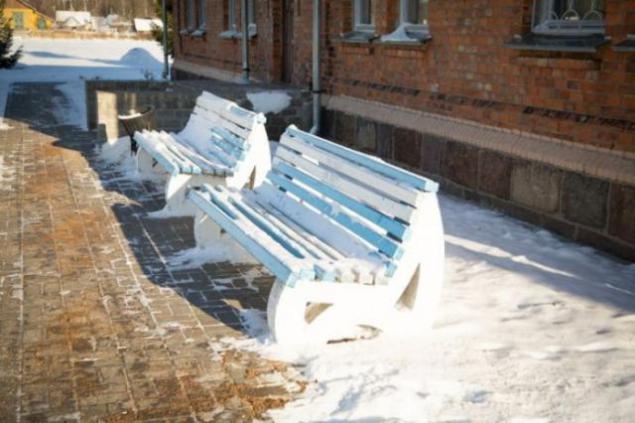 If it's cold outside, you can wait for the train station building in a cozy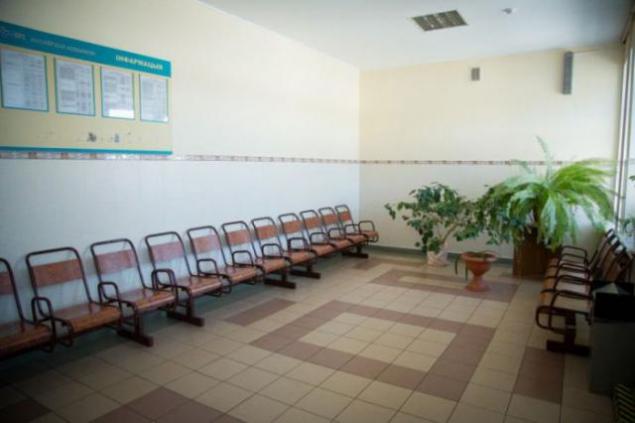 There are always very clean, bright and warm. In the corner is the living plants. Very nice.
Constant attribute of any public place, comfortable clean urn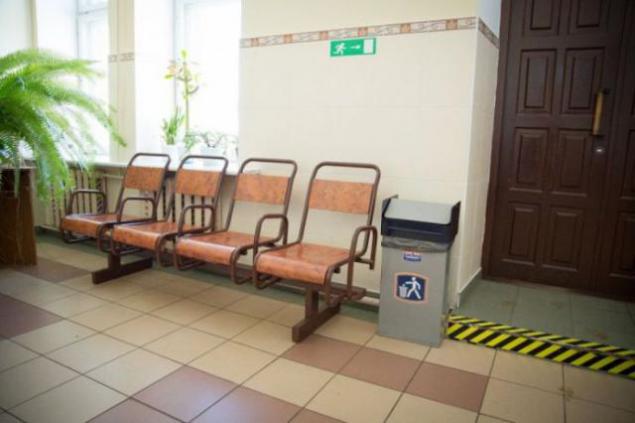 Everything is done with taste. More like a small station somewhere in Germany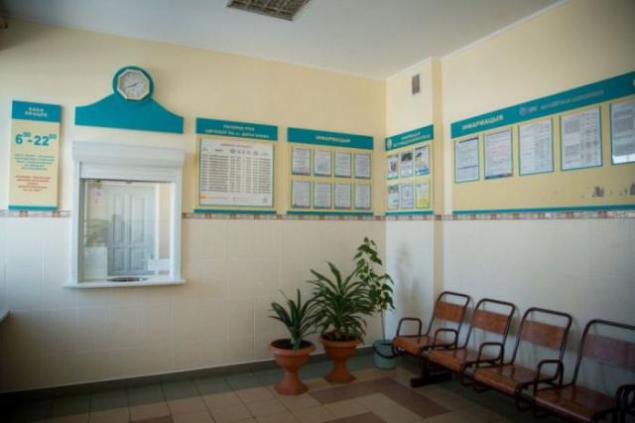 In addition to the station in the village there are a lot of things. For example the three grocery stores. One of them is the state, and other commercial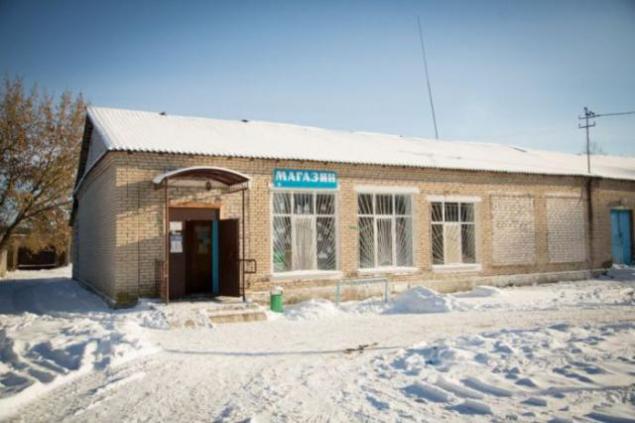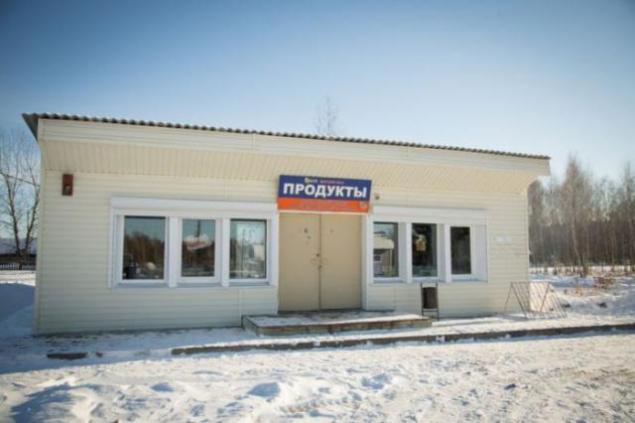 All the shops you can pay with plastic cards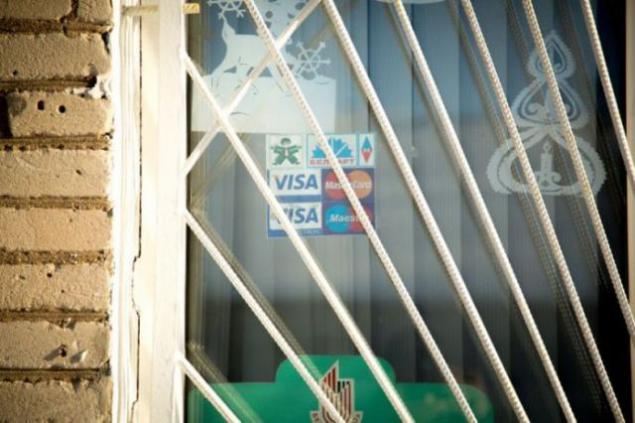 The range is almost the same. Certainly not a supermarket, but it can not be called poor.
A complete list of groceries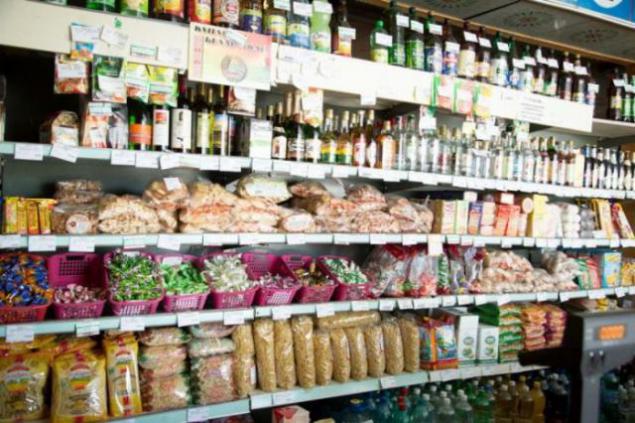 Cereals, pasta, sweets, biscuits. For every taste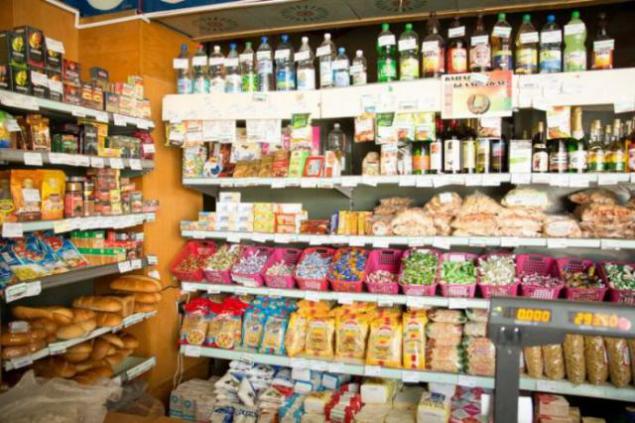 Selection of sausages too big. On average, 10-12 varieties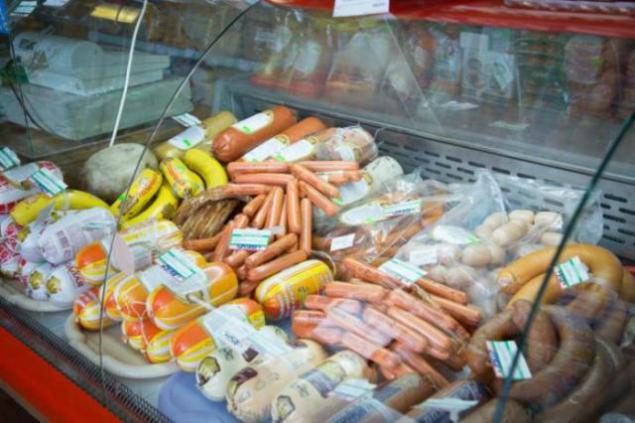 Certainly commodity is bread and bun. It is always fresh. Imported daily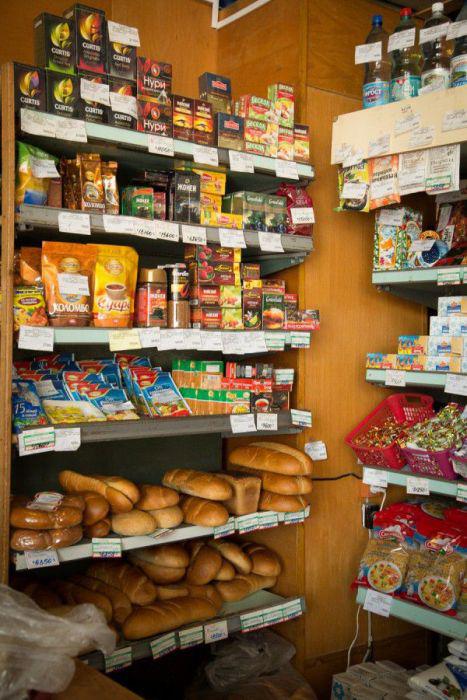 As in every shop has a small host department. There's jambalaya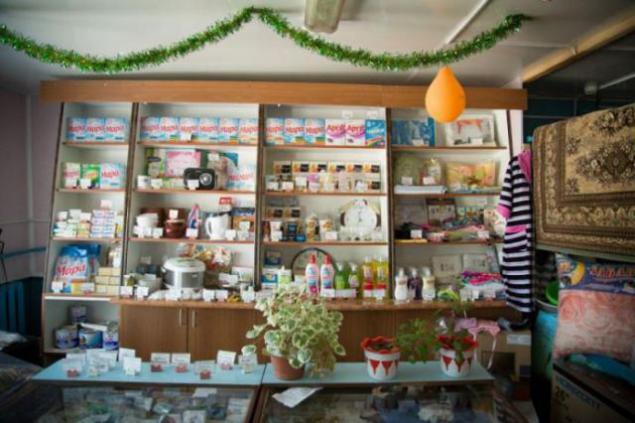 drinks also for every taste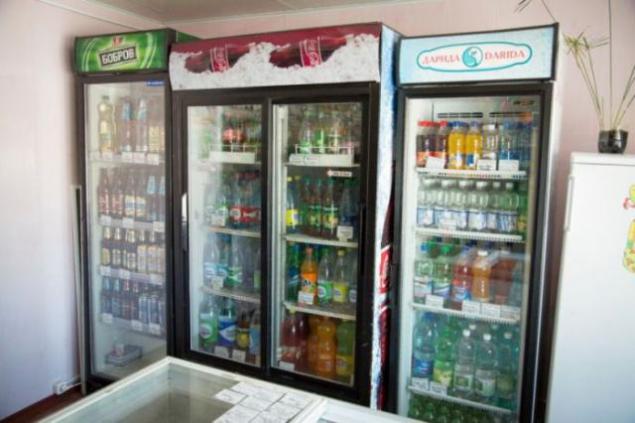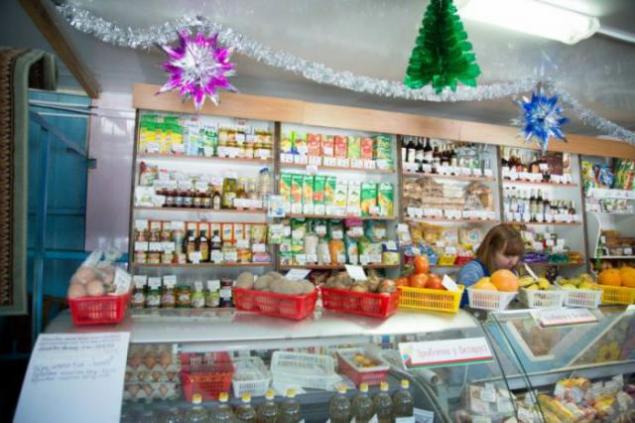 There are of course fruits and vegetables. By the way, note. Most of the products (approximately 85%) in Belarus. All this thanks to state support and import programs substitution. Under this program, any manufacturer could set up production of goods, identical import. And if he will not concede to foreign analogues, and as an entrepreneur will be able to provide sufficient supplies, the import analogue temporarily prohibited from being imported into the country. The country already has all sorts of sneakers and Marsi local production. Very tasty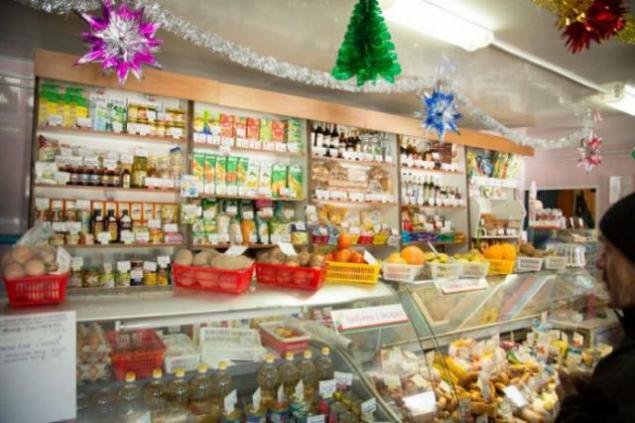 Ice cream, too, all in Belarus. Only natural raw materials. No dyes, additives and substitute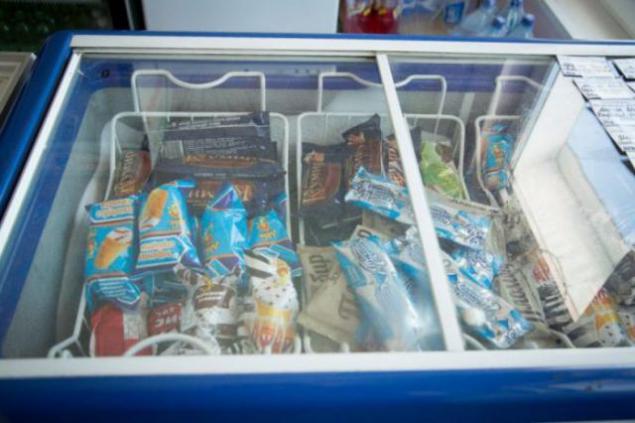 In every village there is a mandatory post office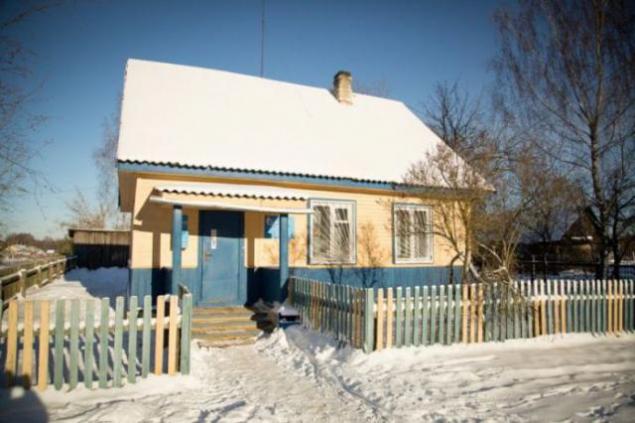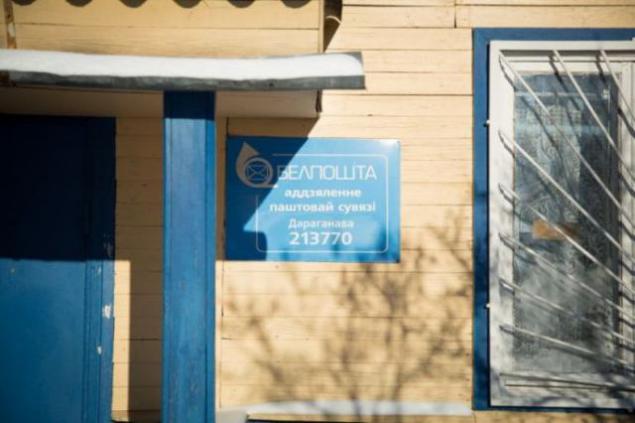 A fairly modern. Here you can send or receive a parcel or a translation, and of course pay a plastic card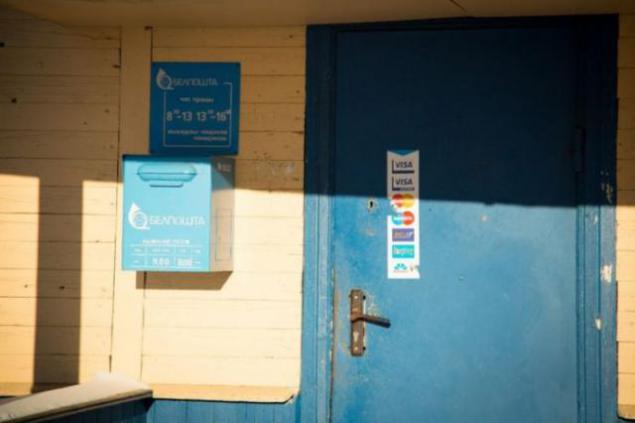 Also in Daraganovo there is a small bank branch. Then get the RFP, buy the currency to pay utility bills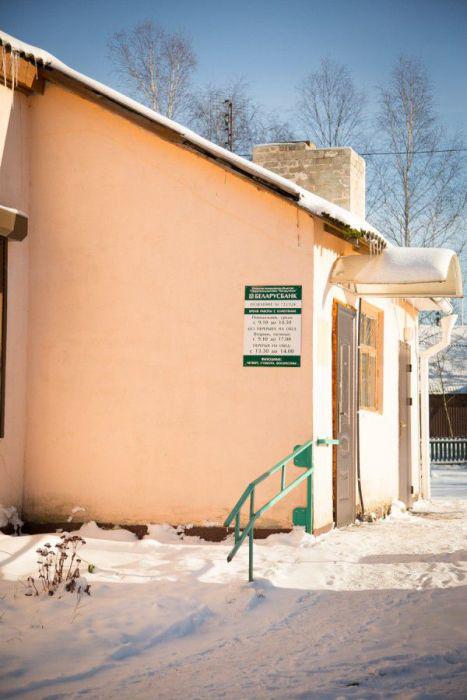 In Belarus were familiar from Soviet times, rural councils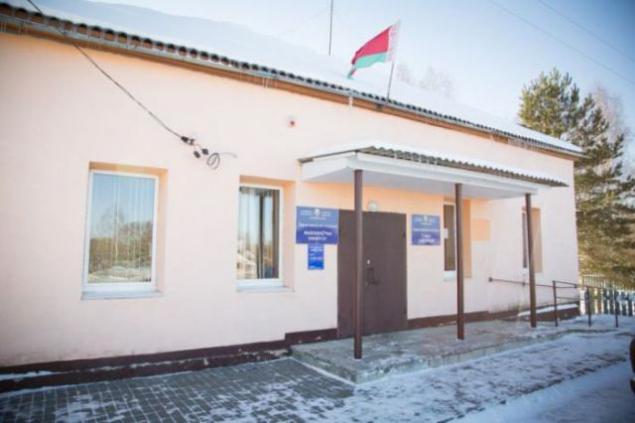 Town Council - a nerve center of the entire village. There is a point of law enforcement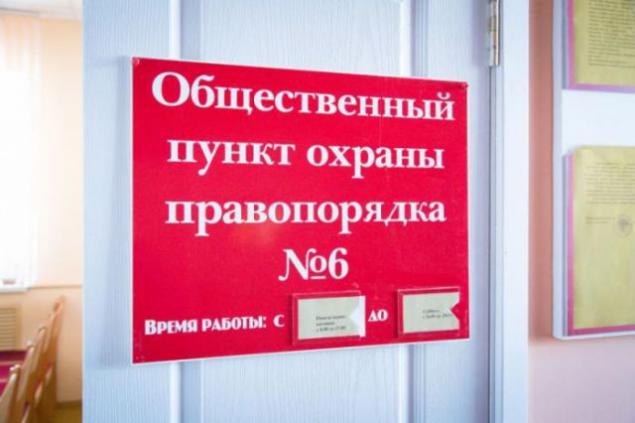 There are also various meeting villagers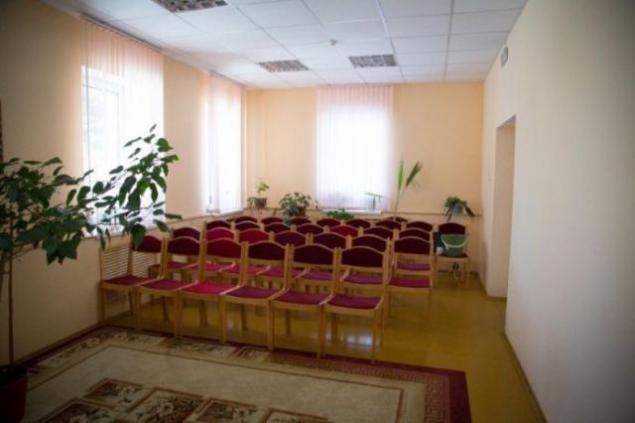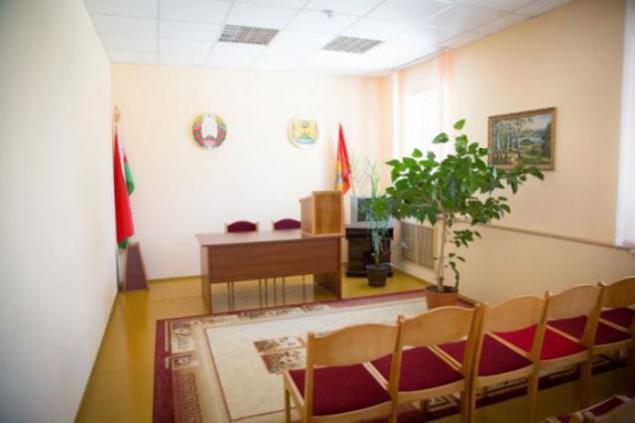 In the village council can solve almost any household problems. For example order home repairs, get directions to a sanatorium, obtain land
Here on these stands have all the information about available land plots. From quite a lot, and every inhabitant of the Republic of Belarus is no problem to obtain land for construction or agricultural needs.
Earth give absolutely FREE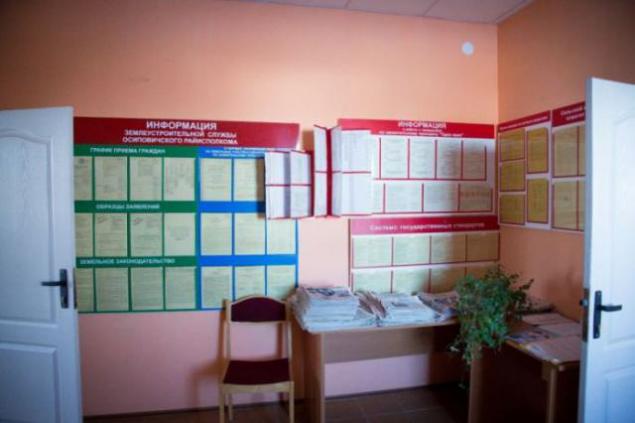 There Daraganovo and its pharmacy. Drugs are so many, but if suddenly that it was not enough just order, it is possible even on the phone. Within than 24 hours there will be drugs.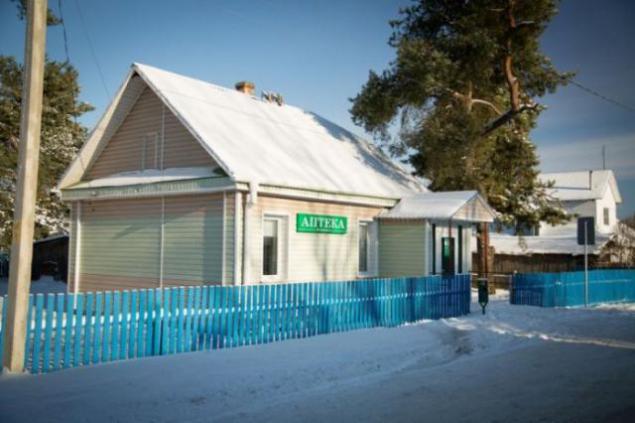 By the way, retired in Belarus pay for drugs only 50% of the cost. A group of 2-3 people with disabilities receive 10% of their value. Persons with disabilities receive the drug group 1 FREE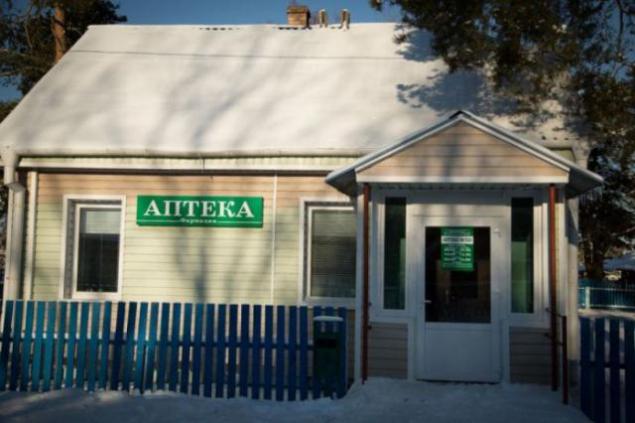 Since medicine then I do all right. The village with a population of about 1000 people there is even a huge hospital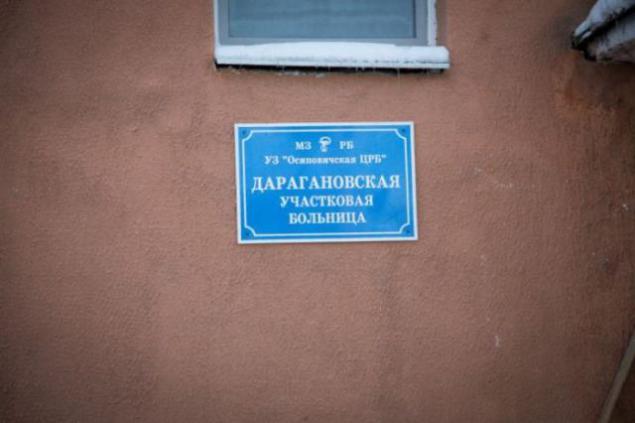 As everywhere neat and evenly laid tiles. All tracks are carefully cleaned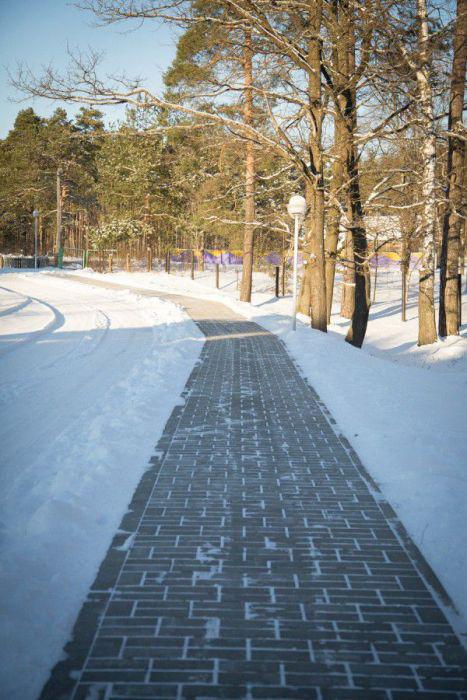 The hospital is big. The first two floors occupied by medical and treatment rooms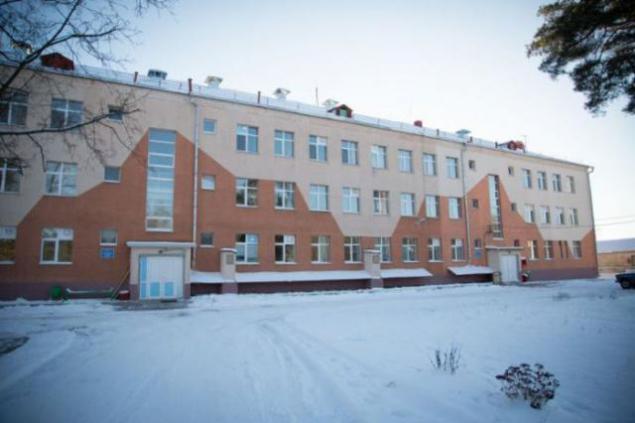 The last floor is occupied by the hospital for 90 places. The hospital also has 5 meals a day. All for free, including a dentist. Pains not want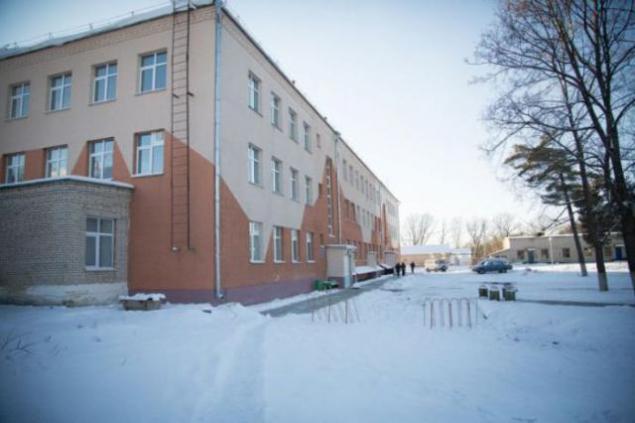 Special attention is given education system.
The village built a great modern school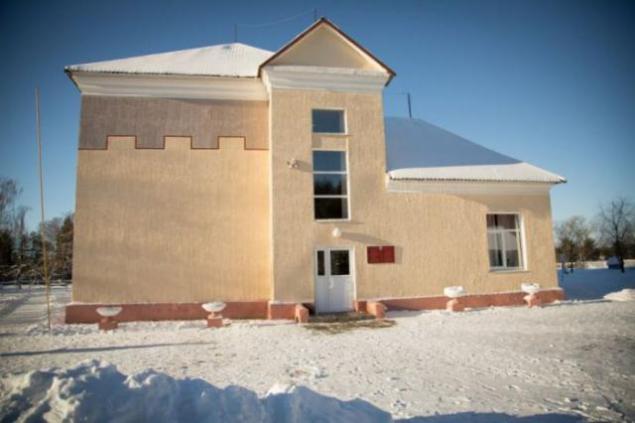 Hit the scale and beauty. The school has only 100 children !!! And all this for them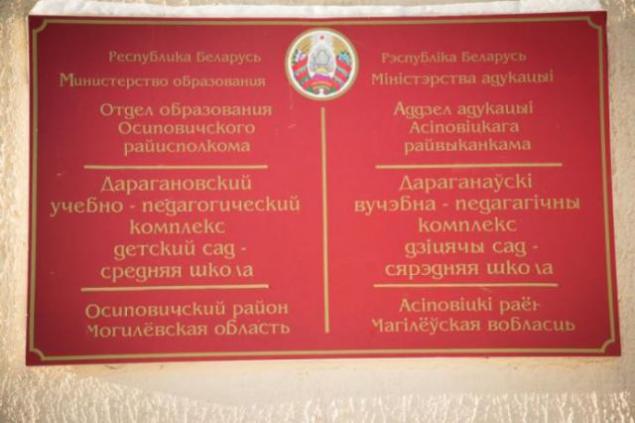 It is the development of social and sporting life. On the wall are collected certificates, trophies and cups obtained by students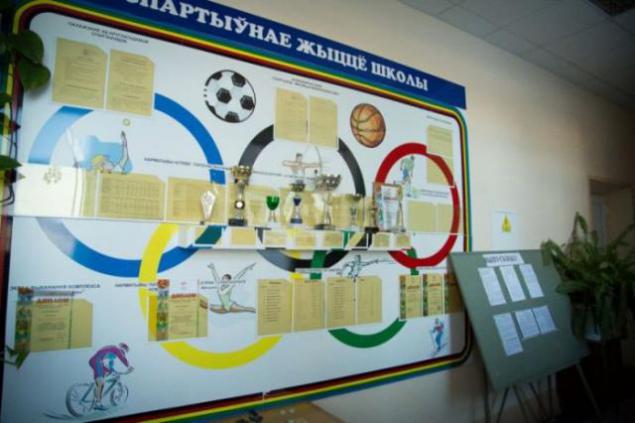 The school has a red corner. Houses the school banner and national flag of the Republic. Very patriotic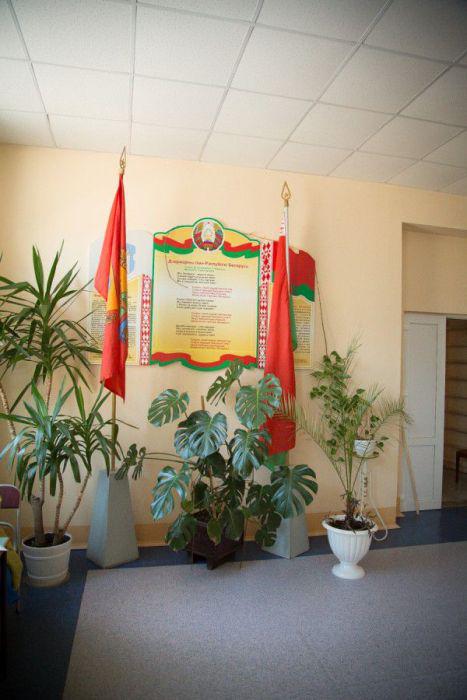 There is a modern computer lab of 10 computers. All with high-speed Internet access.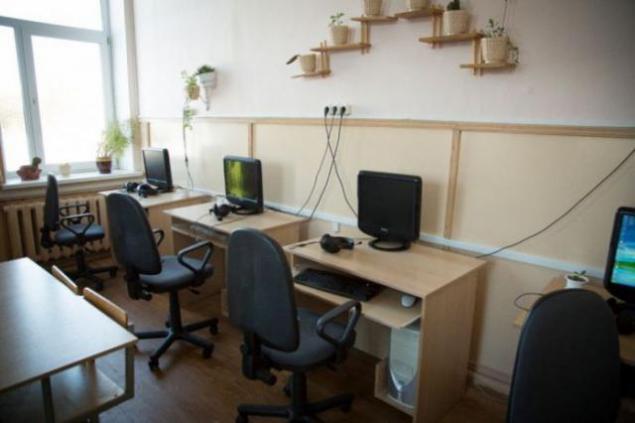 [hide] It should be noted that everywhere in the country have access to the Internet at speeds up to 12 Mb / s [/ hide]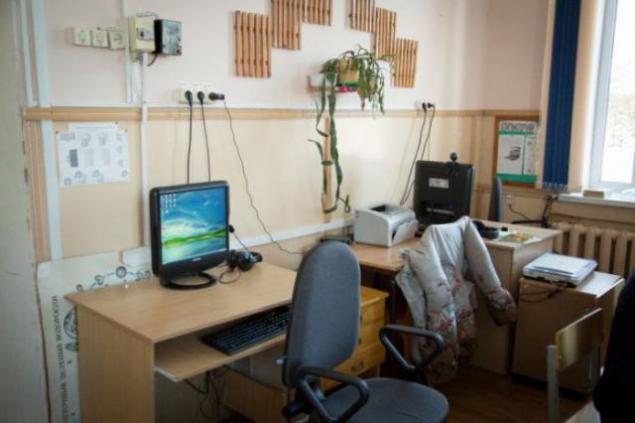 For students there is a dining room. Children whose families more than one child eat free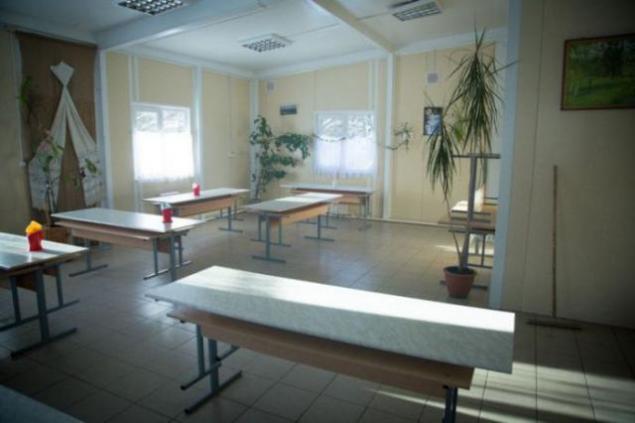 The dining room also has a national symbol. Well, very cool and patriotic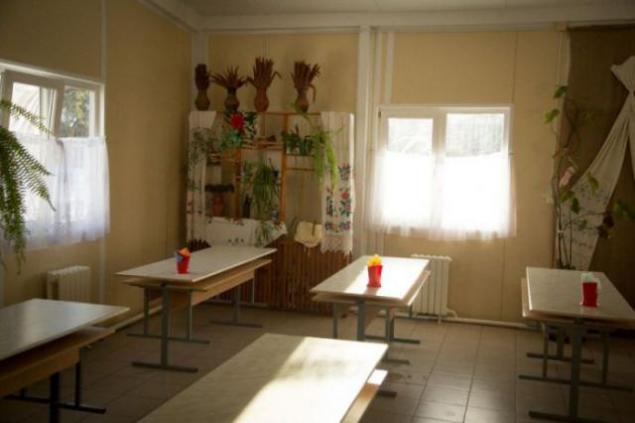 The school has an art school. There's circles singing, playing musical instruments, etc.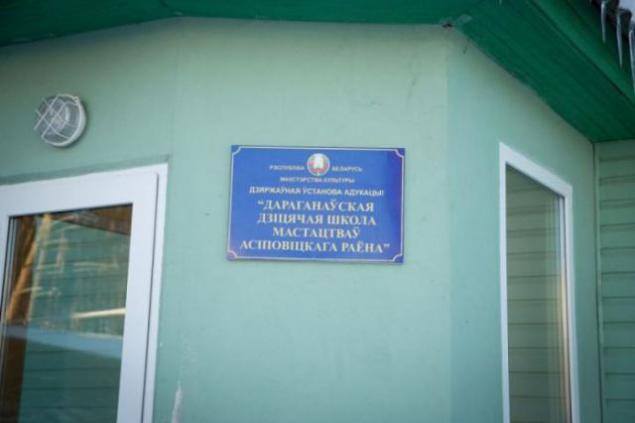 In general, 100 children enrolled in the school, there are 28 clubs. All 28 absolutely free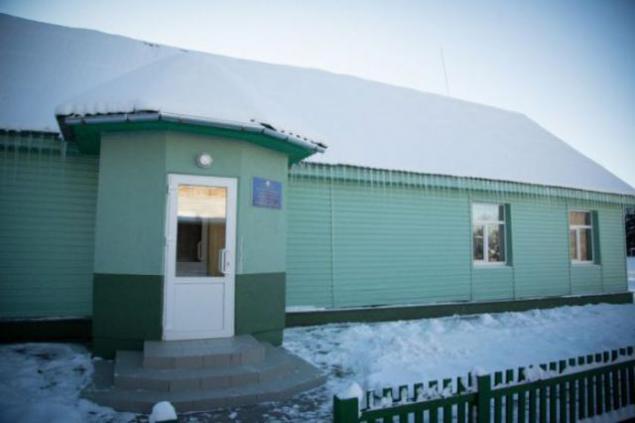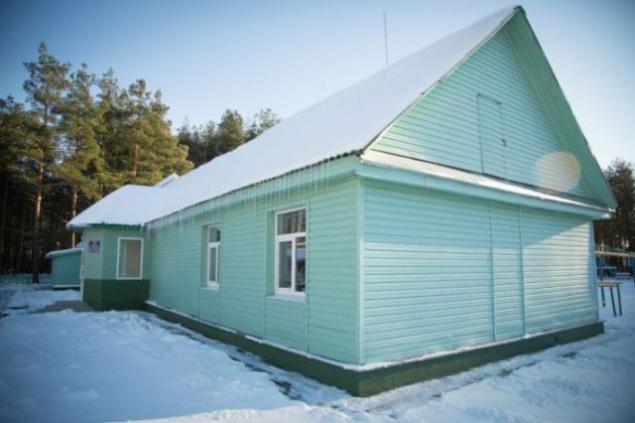 There is at school and own stadium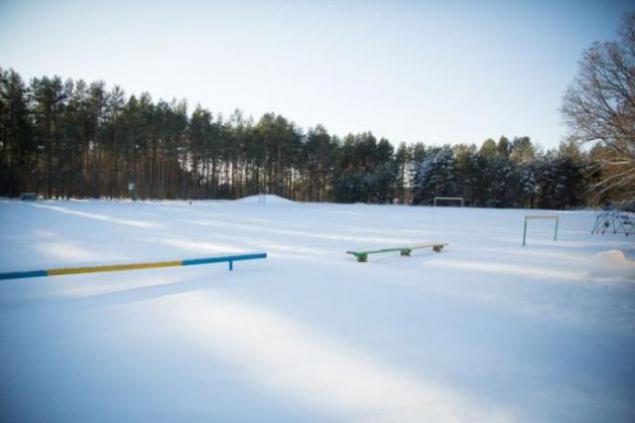 In winter there are skiing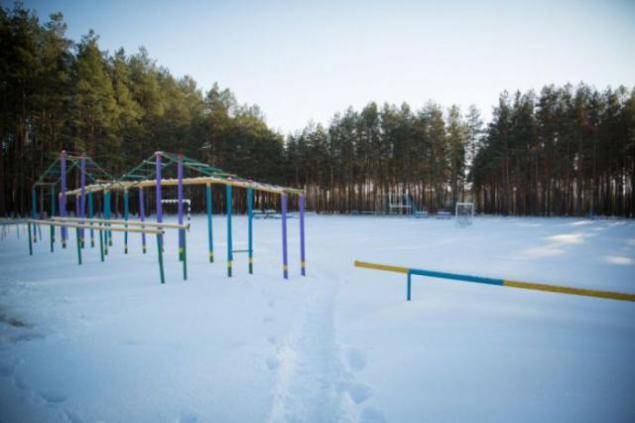 Summer chase soccer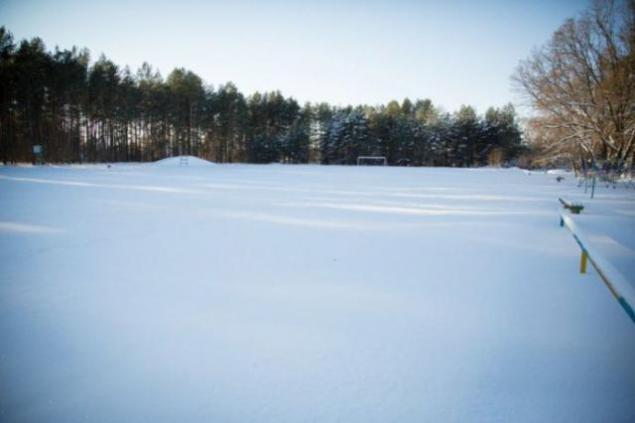 On the territory of the memorial is the burial of the Red Army who died in World War II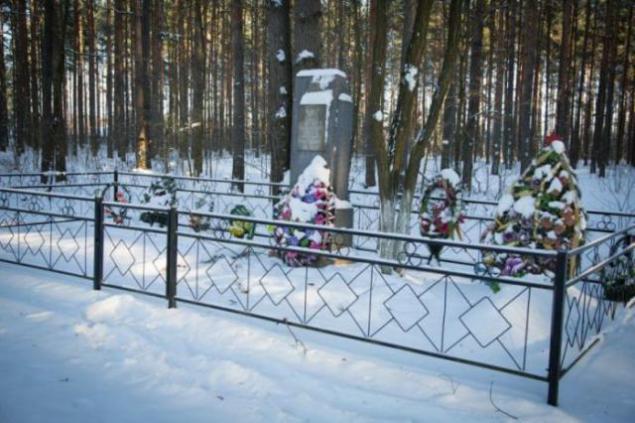 Belarusians are very sensitive to history. Remember and honor those killed during the Great Patriotic War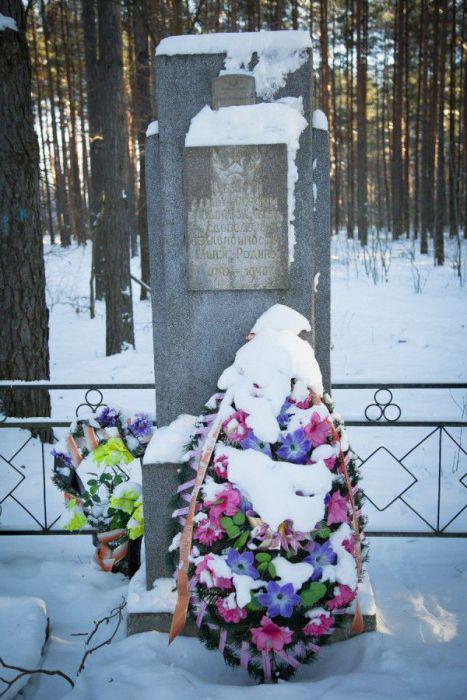 And this respect is transmitted to their children from a very young age.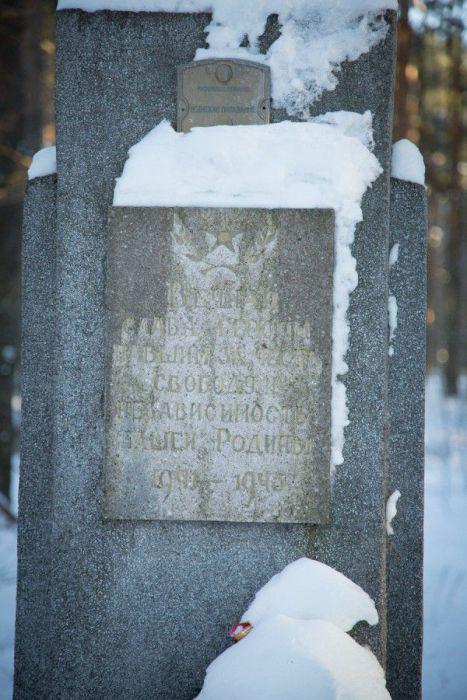 So when the school has an excellent museum of local lore.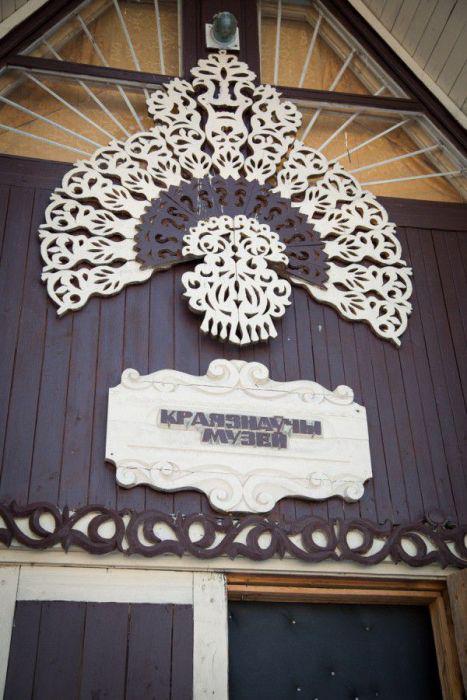 Even the museum building itself is striking for its unusual architecture.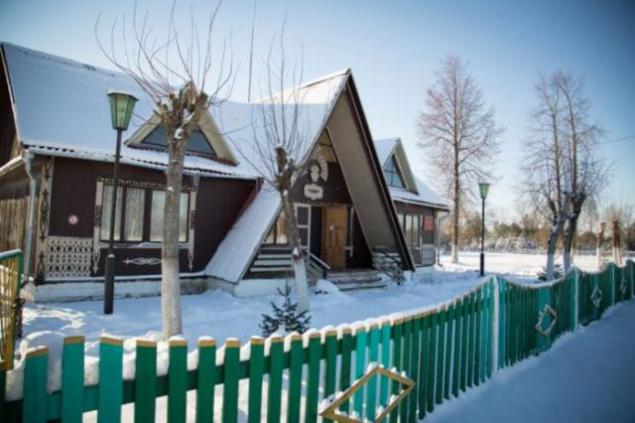 Right at the entrance is a magnificent composition with animals live in these parts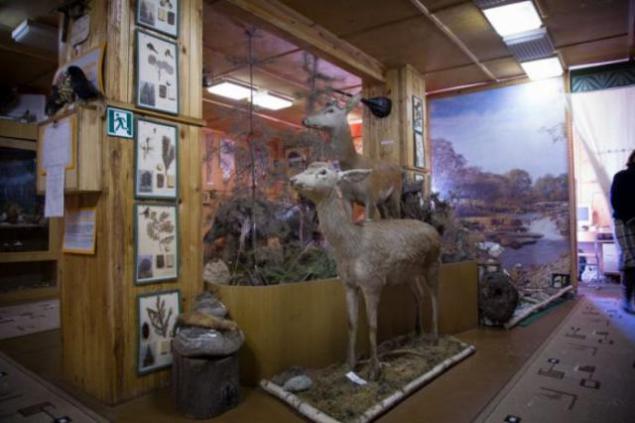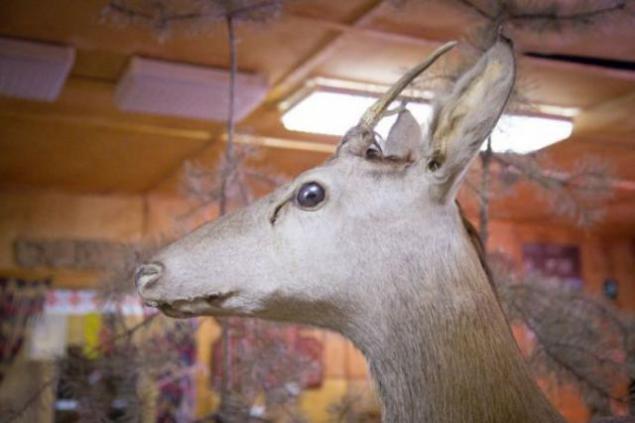 Stuffed animals more than 30 years, but they are all perfectly preserved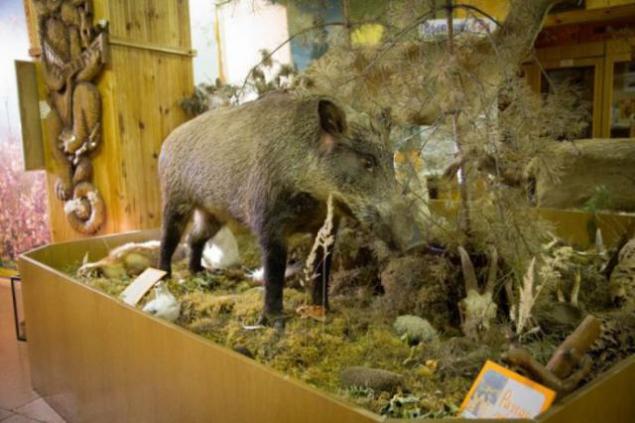 There are also quite exotic exhibits. It is such a gift of one of the villagers.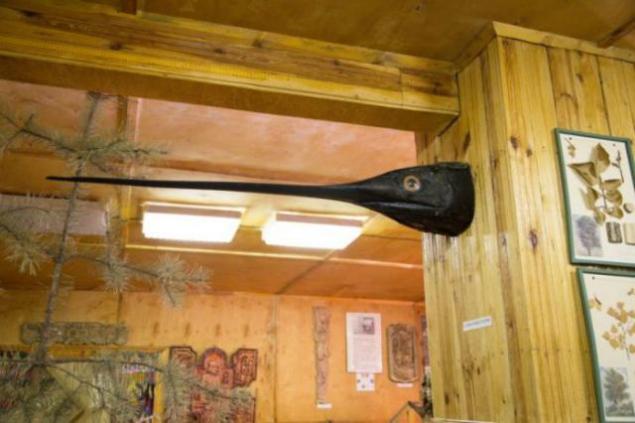 The museum has so many exhibits of folk art products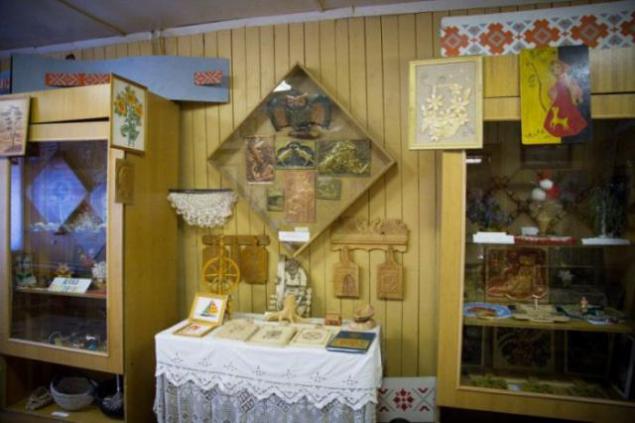 Belarus is highly developed school of woodcarving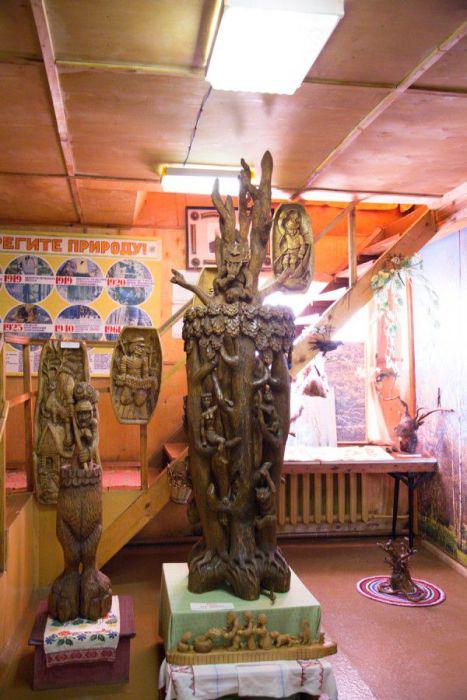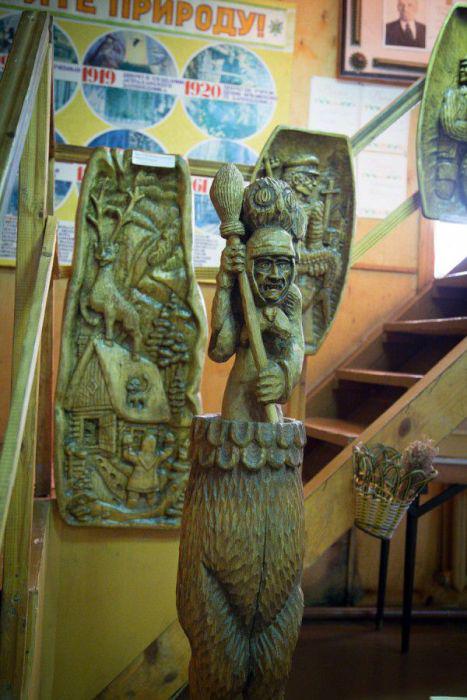 There is also a picture room. All this is the work of local people's different life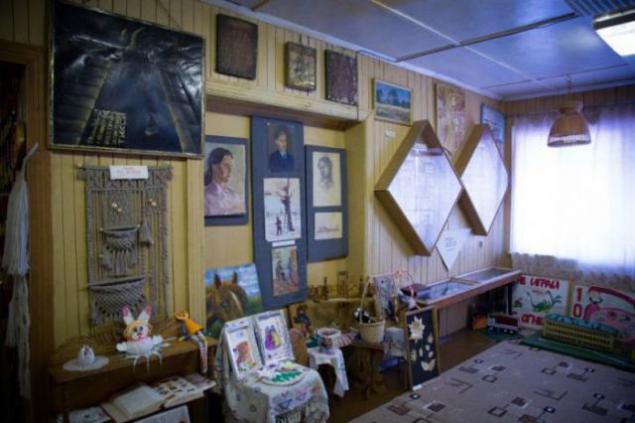 On the second floor are exhibits from the past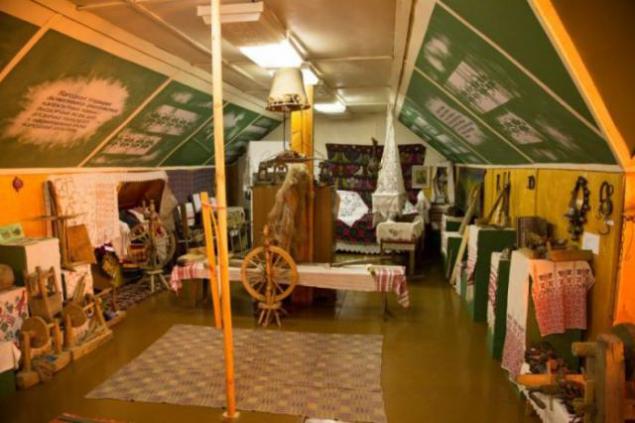 There are also a truly rare thing. For example here is a noble ancient throne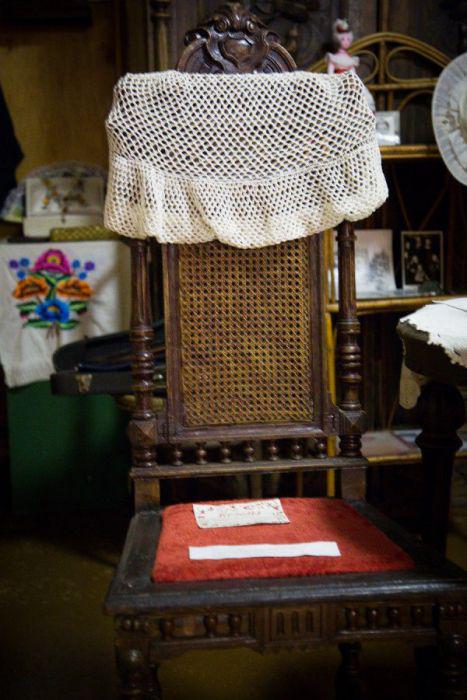 And the violin done in his time a lot of noise. She was found in the dismantling of the old house. There were many signs that this is one of Stradivarius violins. She even sent for examination but the version of her master and has not been confirmed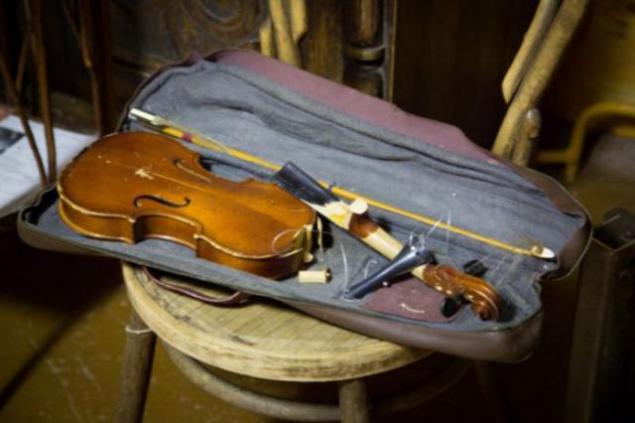 The school has its own fleet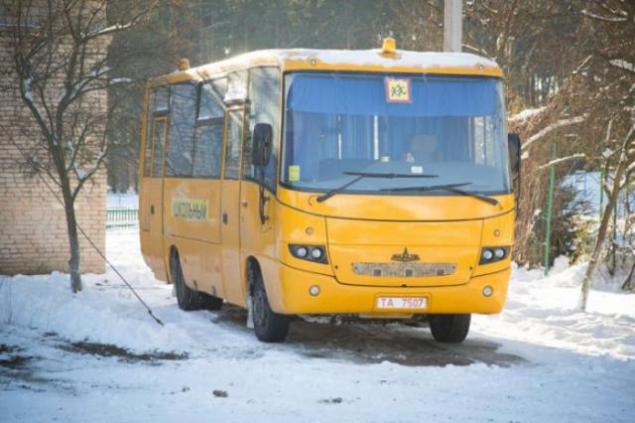 These buses carry children to and from school.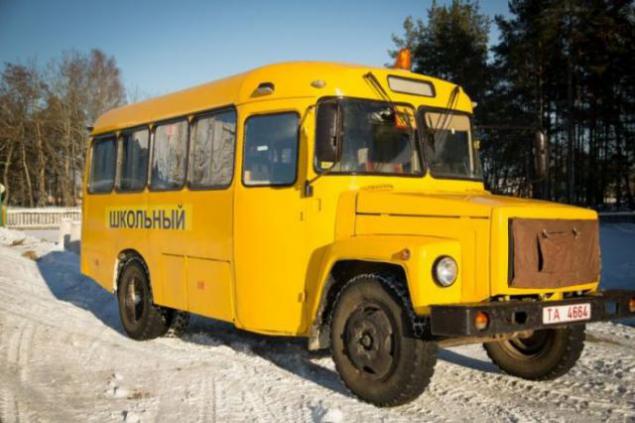 The farthest house in which he lives schoolboy is 3 km away from the school. Everything is created for children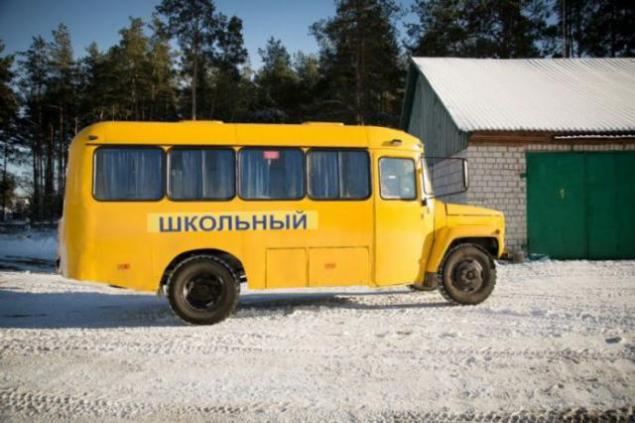 Immediately have your own repair shop. There repairing vehicles in the event of breakdowns as well as carry out maintenance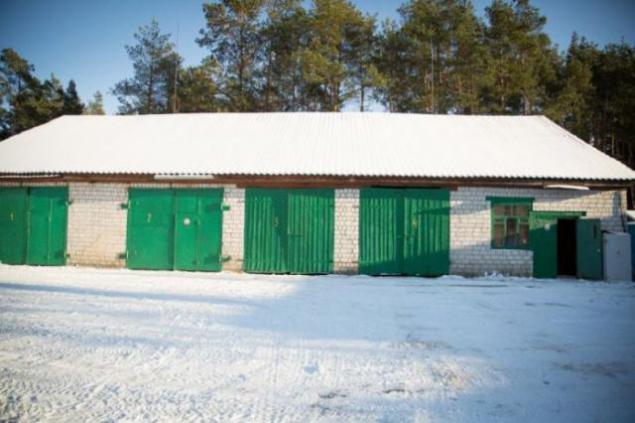 Of course, in the village there is a kindergarten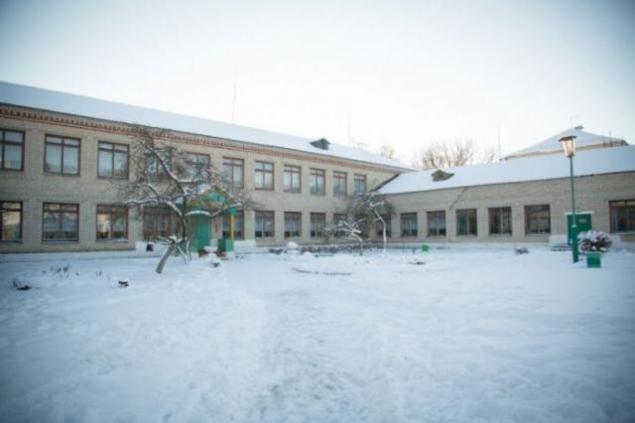 At the entrance to the parents happy is such a small gallery of children's works
While the kids are sleeping after a walk, caring teachers dried wet snow from the things kids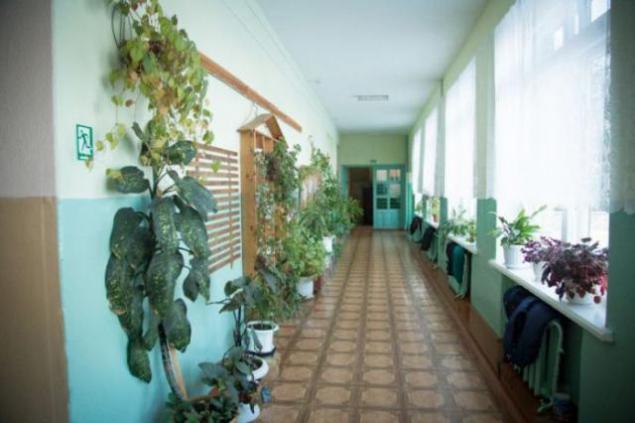 And then their children have been a delicious lunch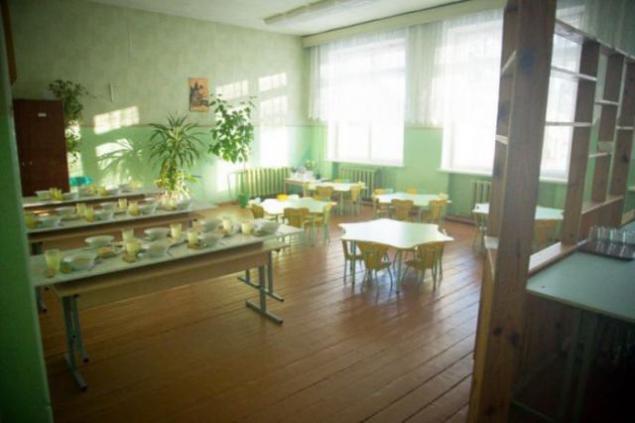 Entrance to Kindergarten is decorated with carved here is such a beauty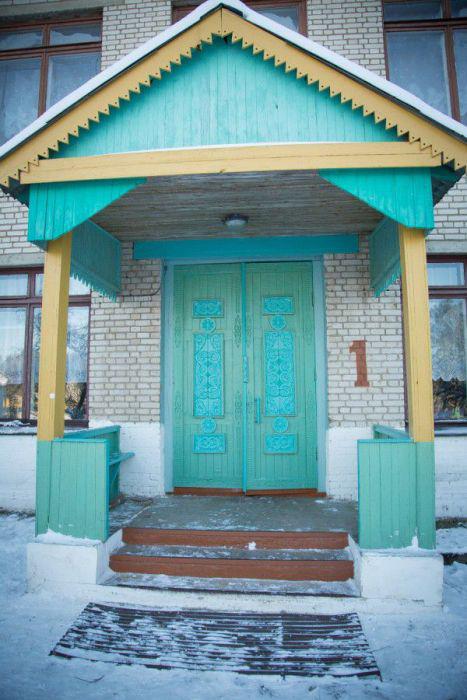 And here is the children's playground. All plain and certainly not modern, but nevertheless it works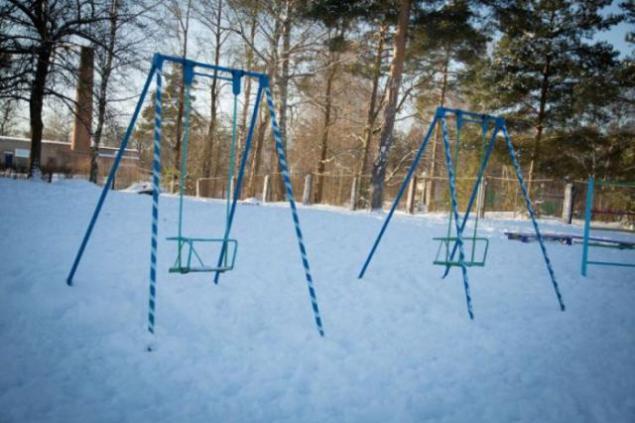 Slides and swings painted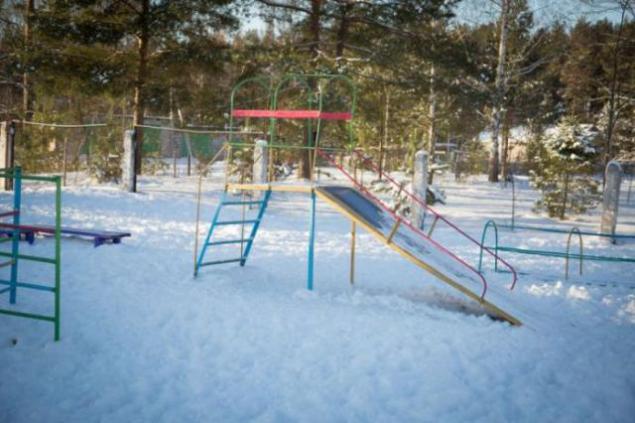 And then live gazebo. in the summer it twist around the vine, and it looks pretty cool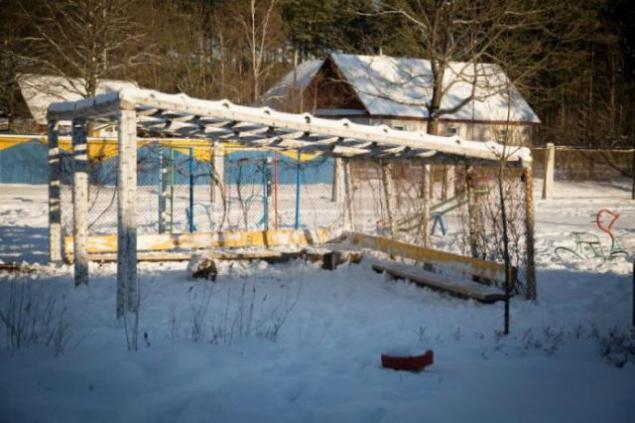 But here are the cabin makes for a local forest garden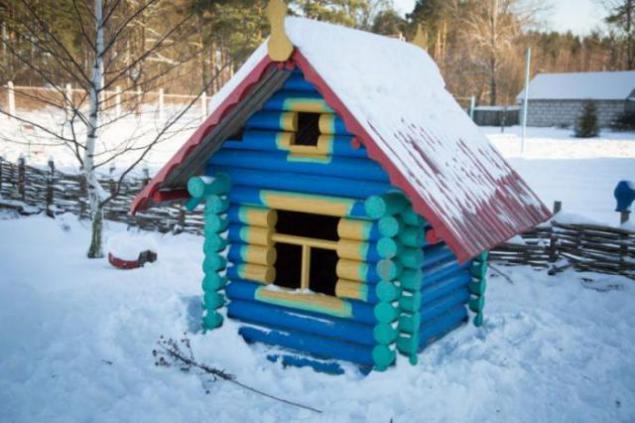 This beauty is also their job. Very nice it looks in the summer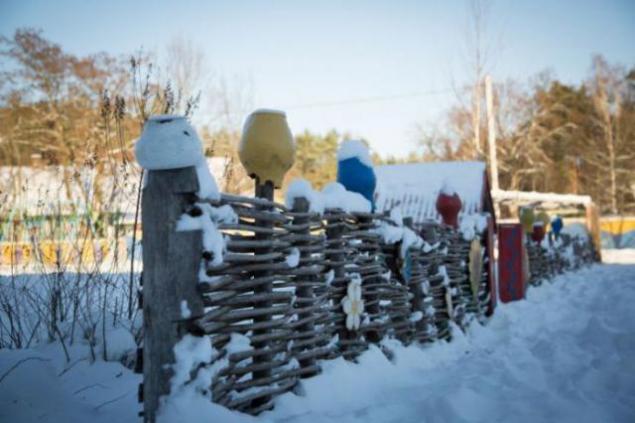 And here is the forest itself. More precisely its building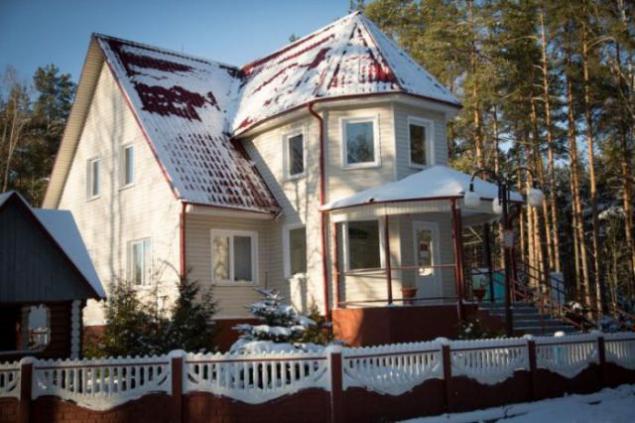 Forest way in Belarus is very developed. No zahlomlennyh then abandoned and forests. Behind all very carefully monitored.
But at such venues trained foresters, loggers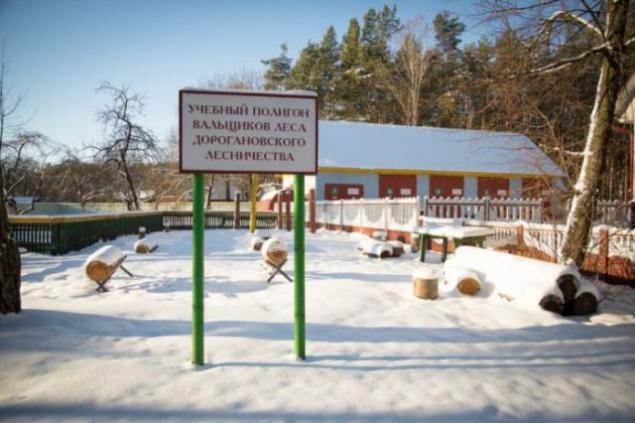 It is worth noting that due to forestry and those who work there, in the trees a lot svorechnikov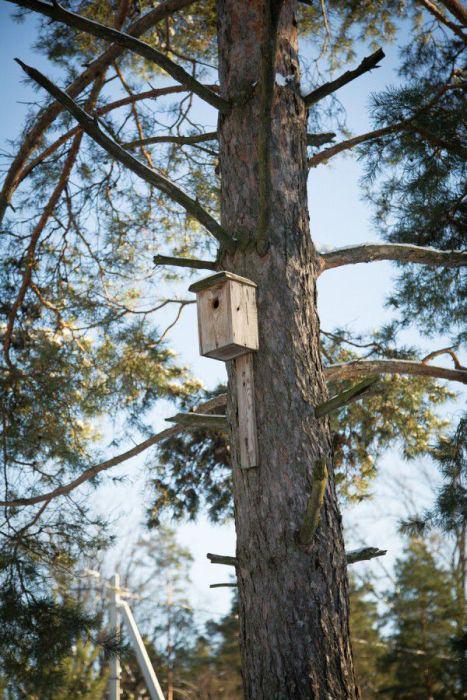 I counted more than 100. That's what turned out my review of the life of the Belarusian village. Once again I remind you that this is the most common Daraganovo village. No better and no worse than others.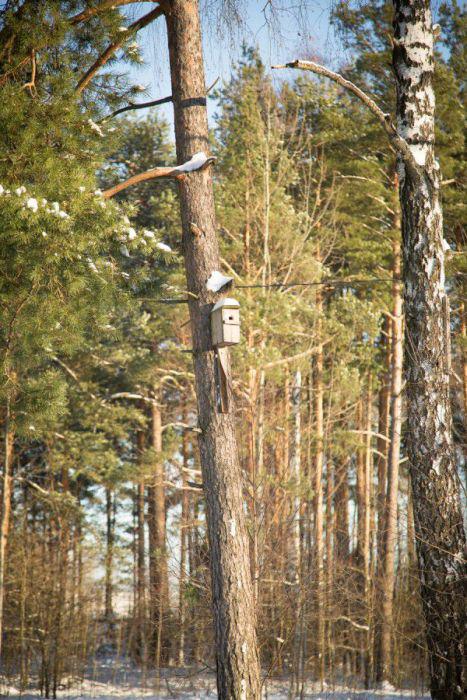 Everyone is very worried about where residents. Residents mainly on paper. But according to numerous requests to put photos made on the same day at a local store. Enjoy
Here Yeshe people. Lesson of physical education at the fifth grade
From