These buildings are very impressive, someone has no fantasy aisle at first you do not understand, they are real or not.
1. The public library in Kansas City, USA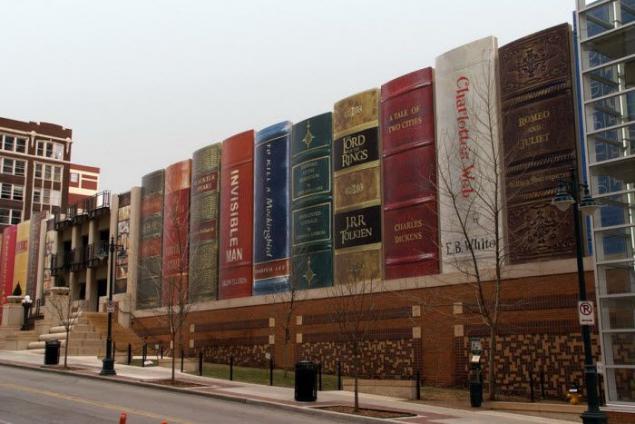 Atomium in Brussels, Belgium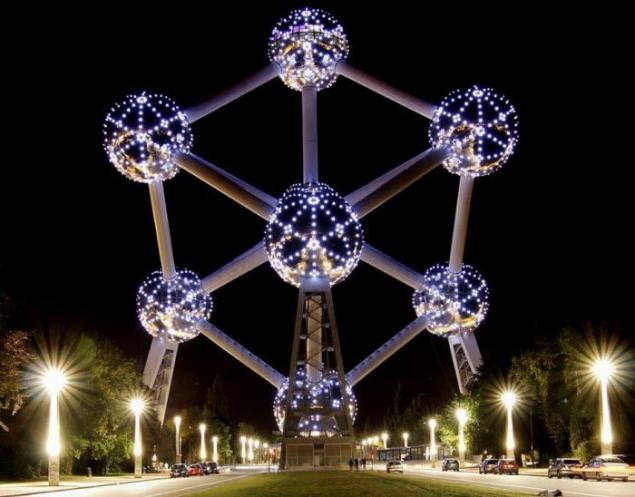 Milwaukee Art Museum (Milwaukee Art Museum). Milwaukee, USA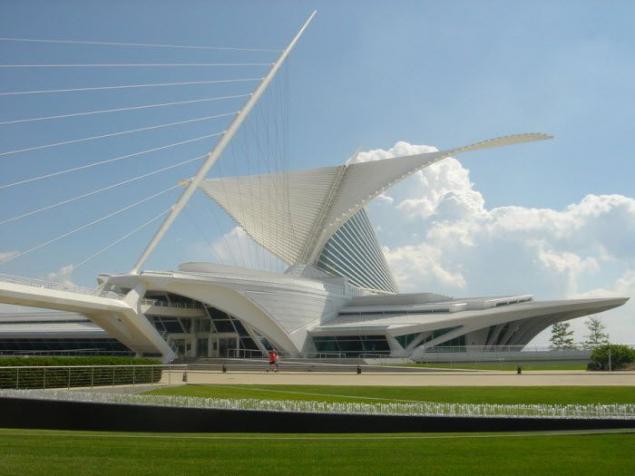 Church of hallgrimur (Lutheran Church) in Reykjavik, Iceland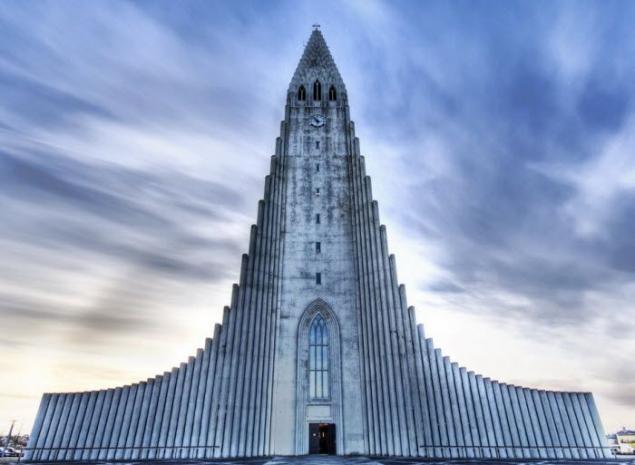 Longaberger Basket Building. Newark, United States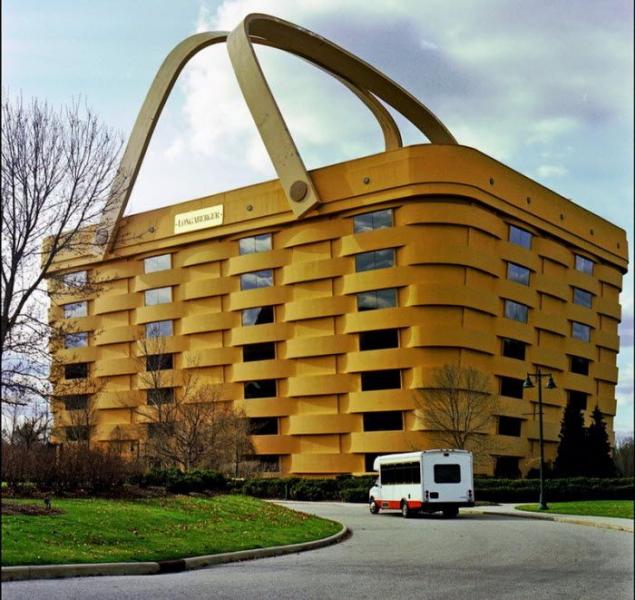 Wonder works. Pigeon Forge, United States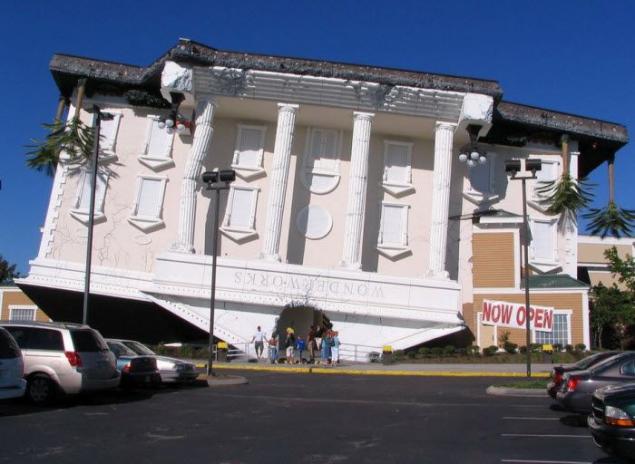 Another upside down house (Upside down house) in Szymbark, Poland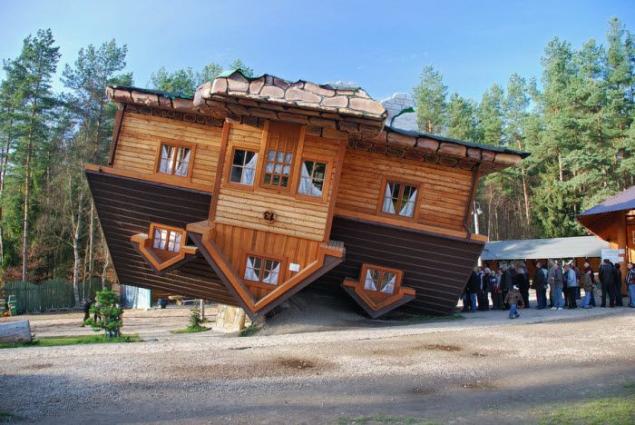 Crooked house. Sopot, Poland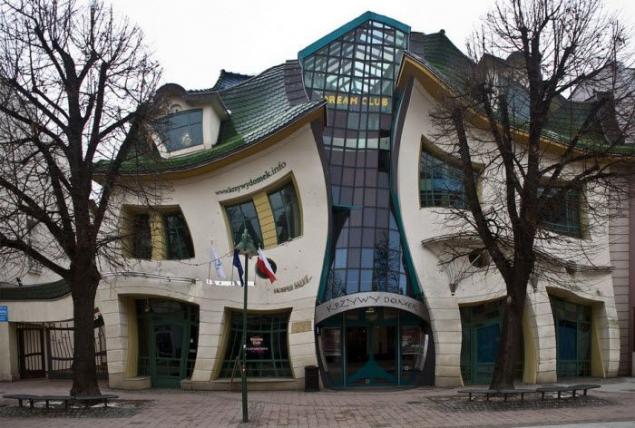 Tenerife Auditorium. Santa Cruz de Tenerife, Canary Islands, Spain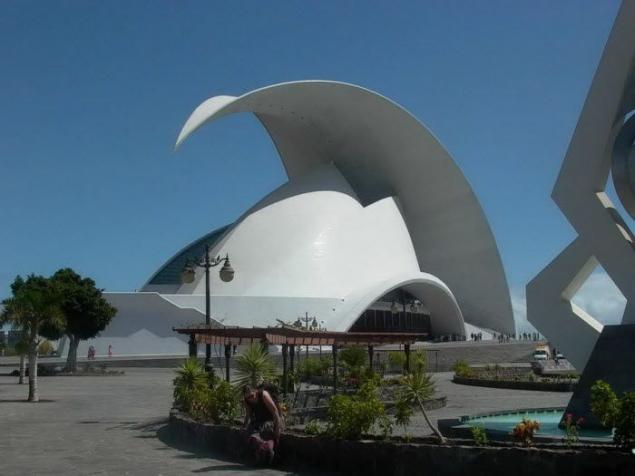 Bull ring. Birmingham, United Kingdom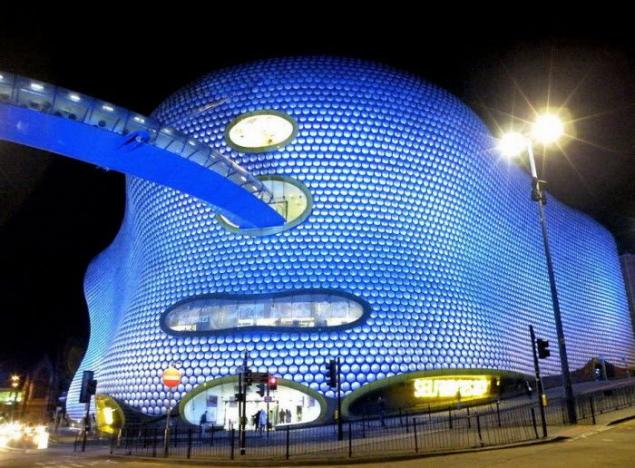 La Tete au Carre in Nice, France. Inside is a library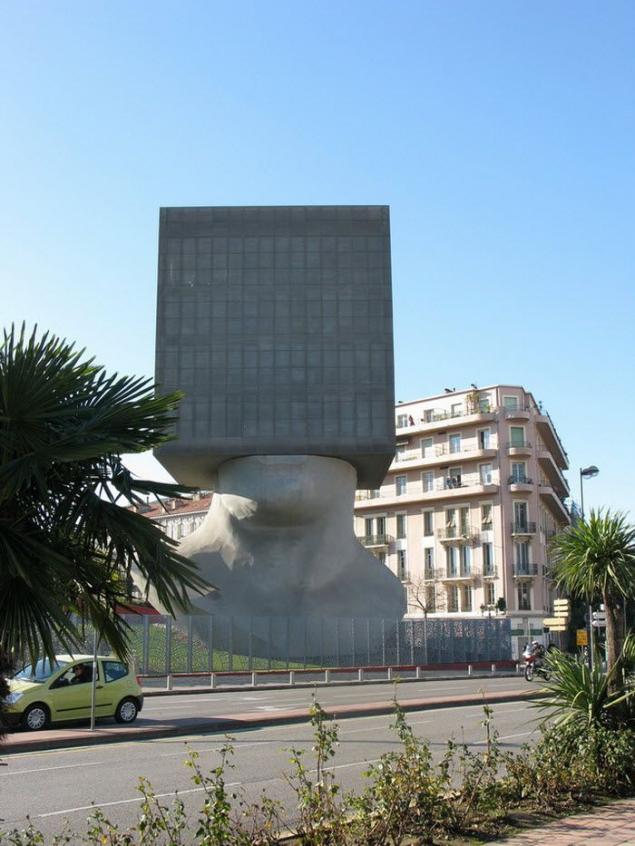 Eden project. UK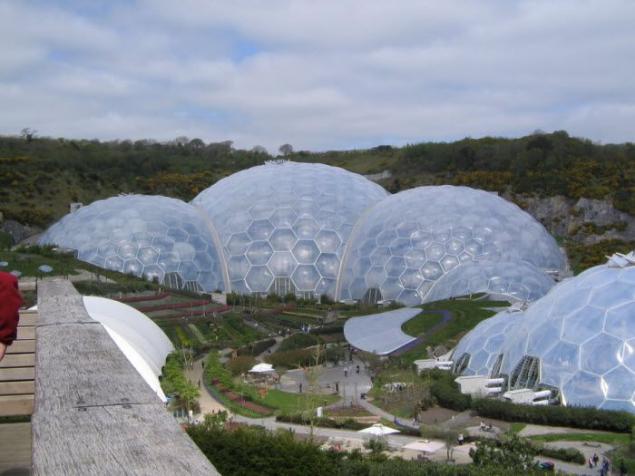 Snail House in Sofia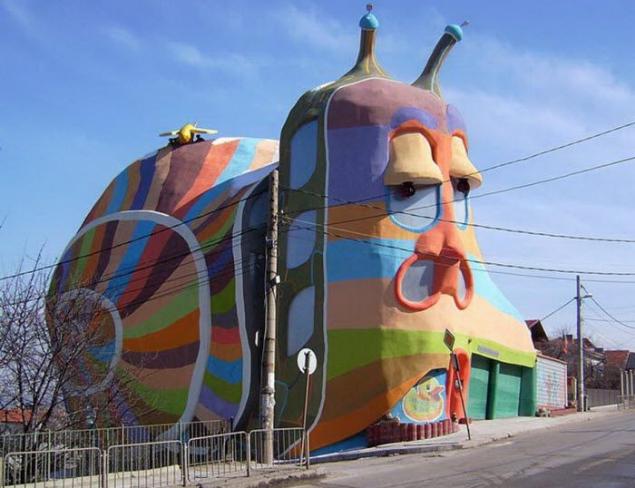 Edificio mirador in Madrid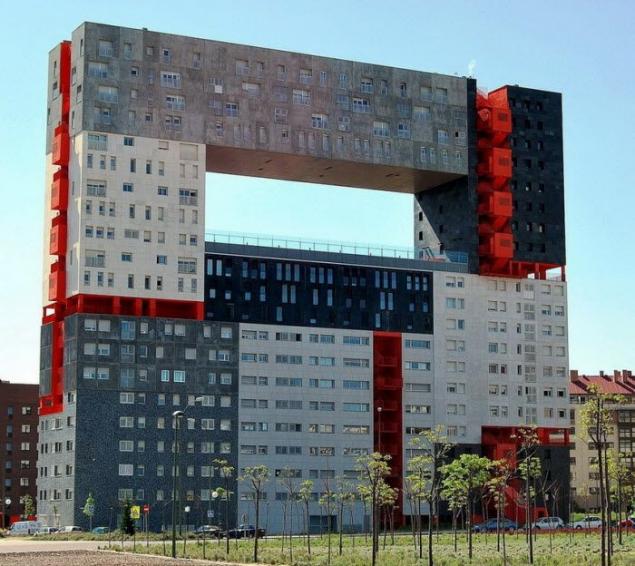 Nautilus house. Mexico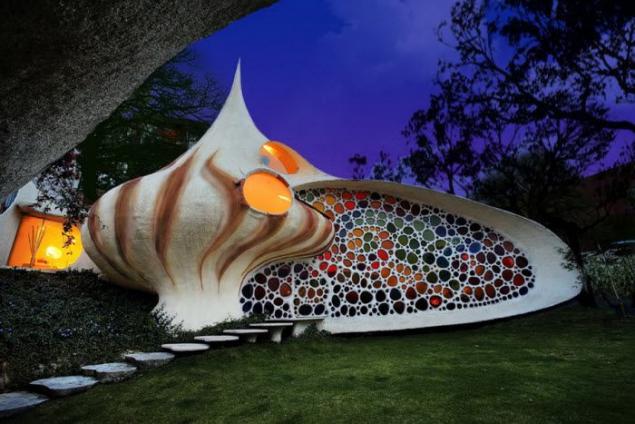 Calakmul building - building a giant washing machine. Mexico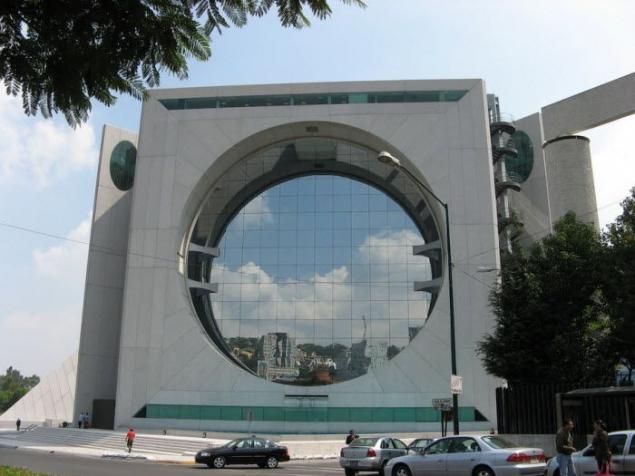 The residential complex Habitat-67. Montreal, Canada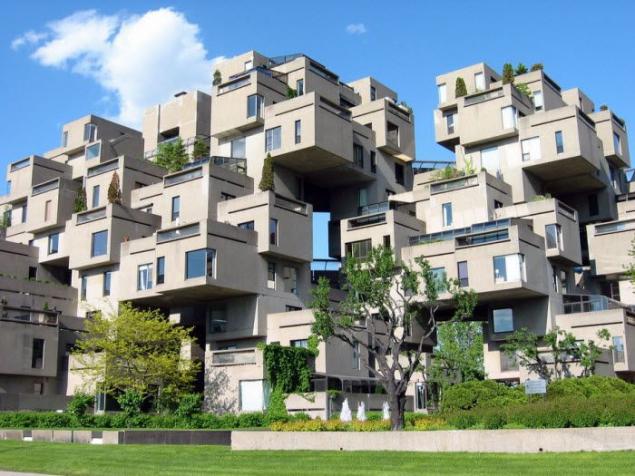 Montreal biosphere. Montreal, Canada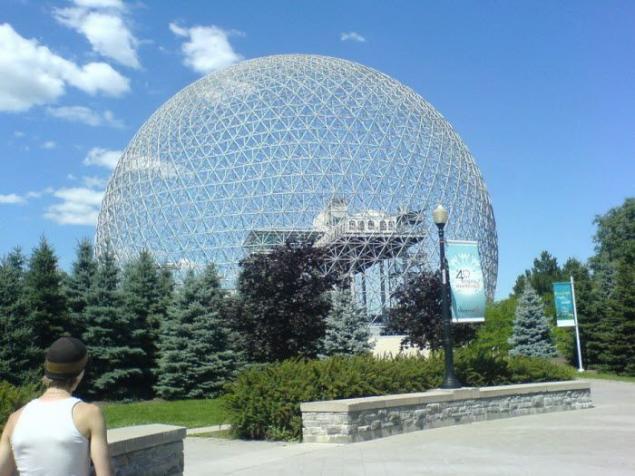 Olympic Stadium in Montreal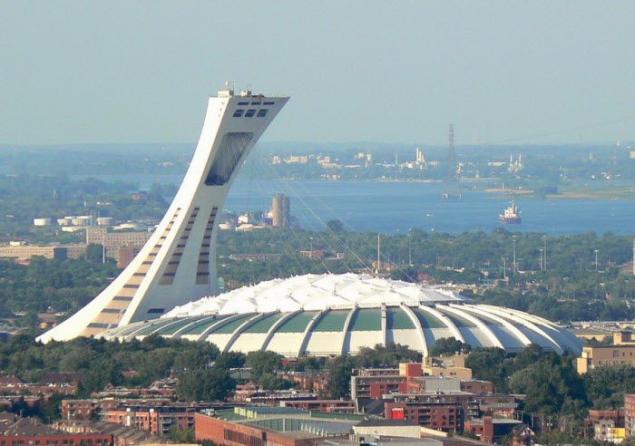 Lotus Temple. New Delhi, India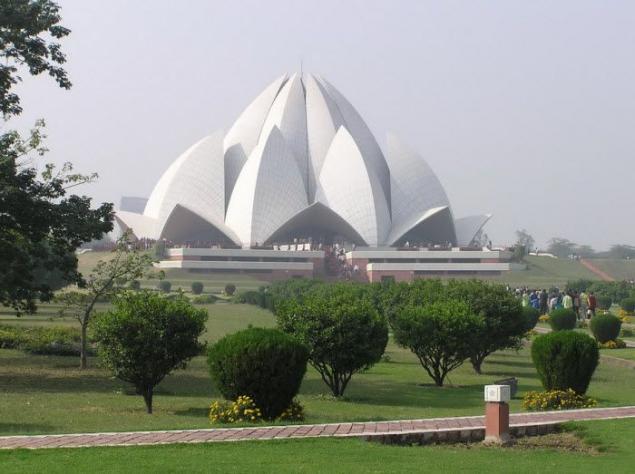 Wooden skyscraper in Arkhangelsk. Demolished in 2009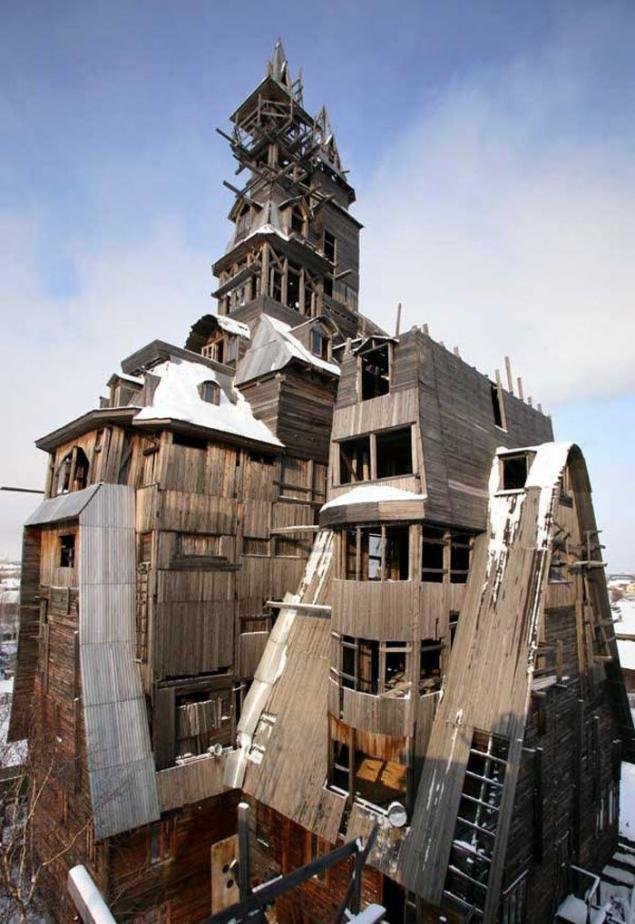 Stone House (Stone house) in Guimaraes, Portugal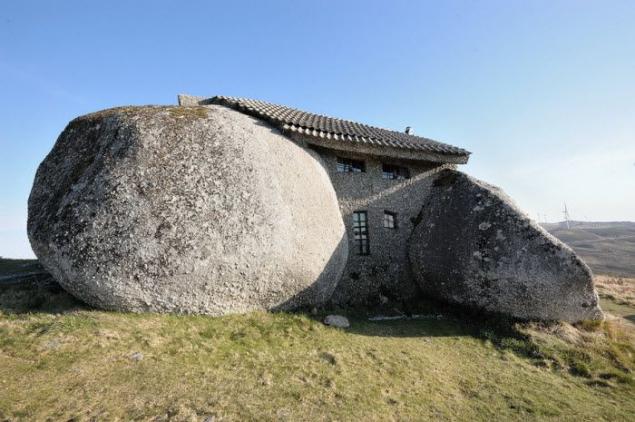 Mammy's Cupboard. Natchez, United States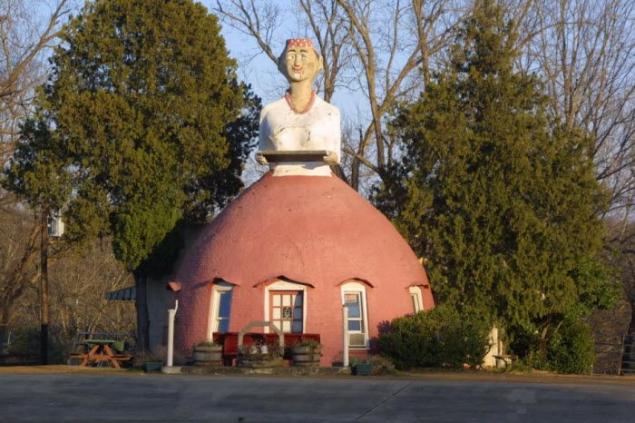 National Library, Minsk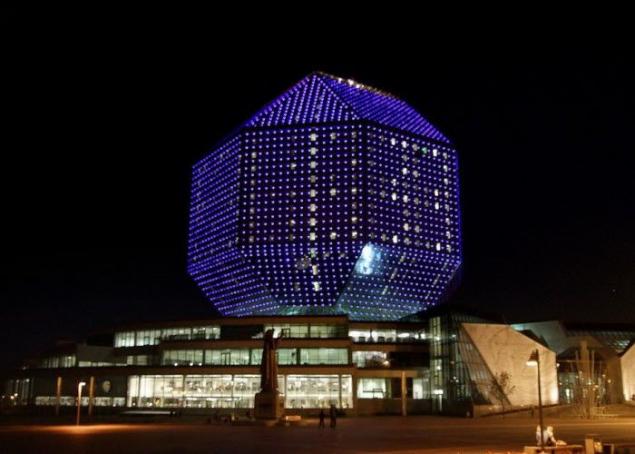 Cubic houses. Rotterdam, Netherlands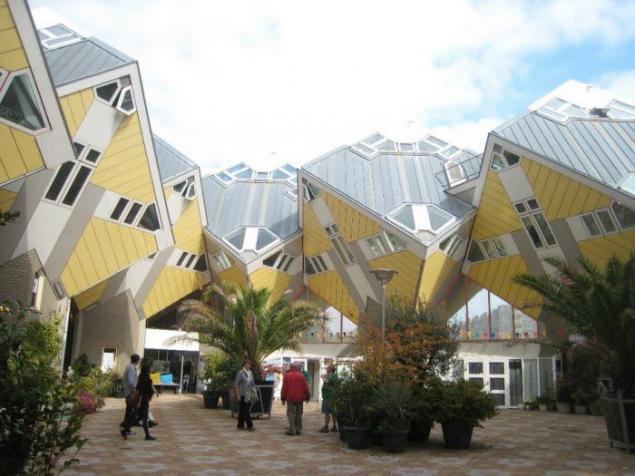 Casapueblo. Maldonado, Uruguay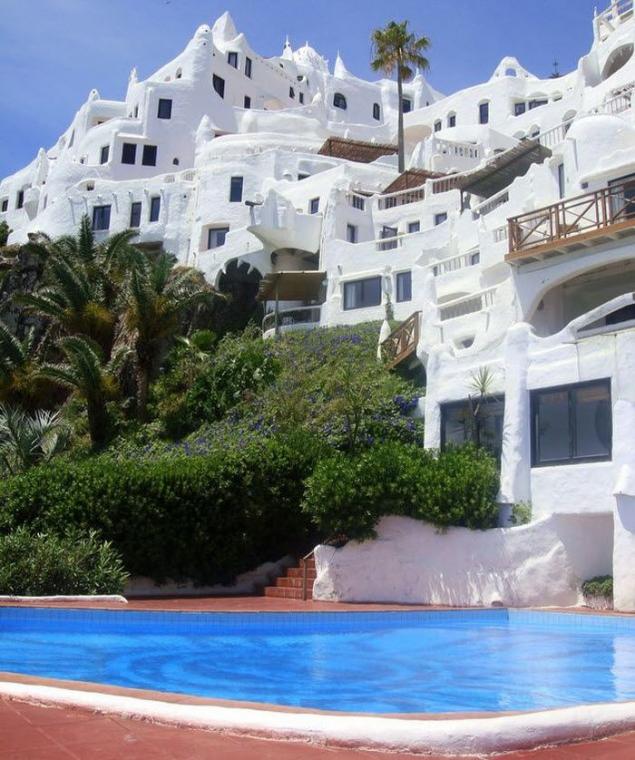 Library Alexandrina. Alexandria, Egypt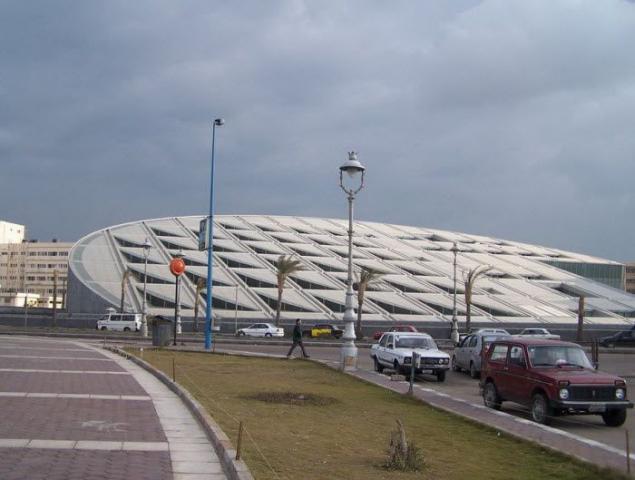 Cathedral of Brasilia (Catedral Metropolitana Nossa Senhora Aparecida) - Catholic cathedral in the capital of Brazil - Brasilia. Serves as the seat of the Archbishop of Brasilia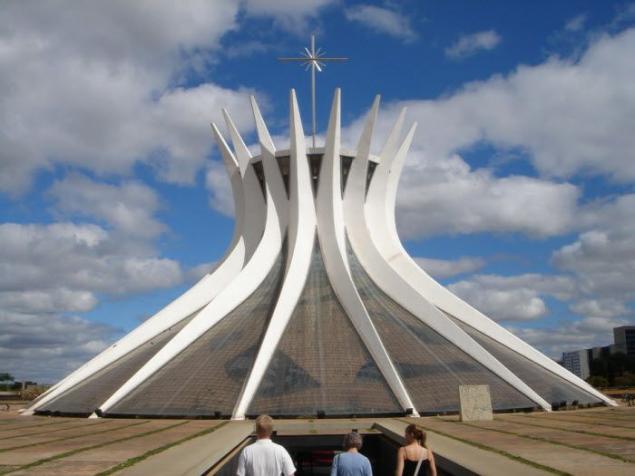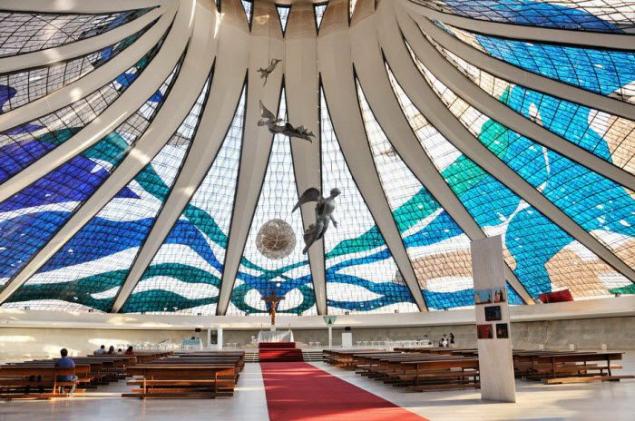 Denver Art Museum - Denver Art Museum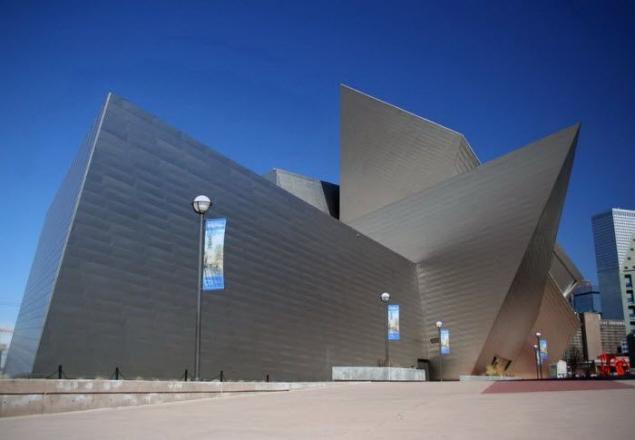 Graz Art Museum - Museum of Arts in Graz, Austria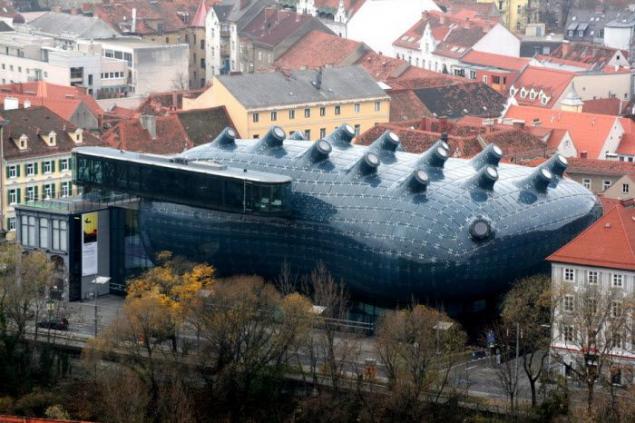 Le Palais Ideal (Ideal Palace) in Hauterives, France. Built usual French postman Ferdinand Cheval enthusiast in 33 years (1879-1912).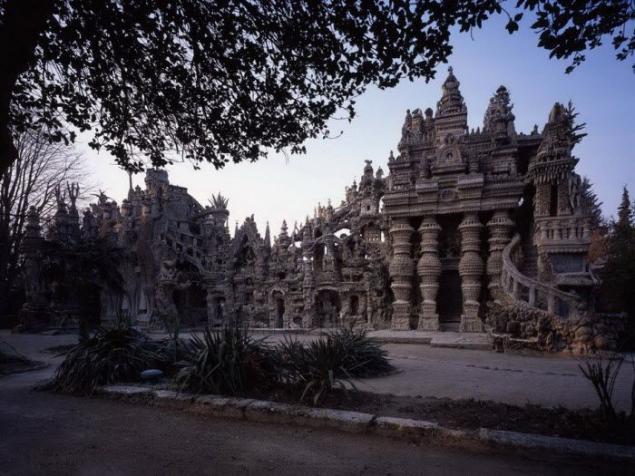 Sasa Battlo Antonio Gaudi in Barcelona
The National Stadium in Beijing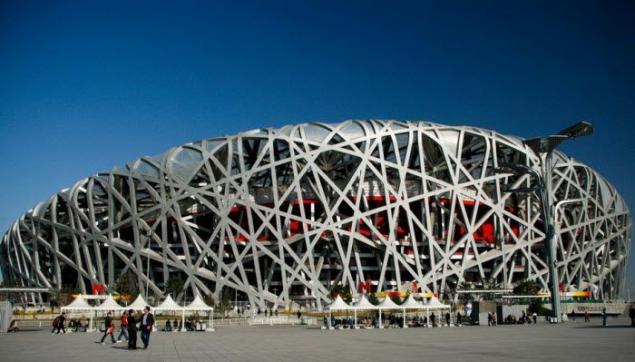 National Theatre there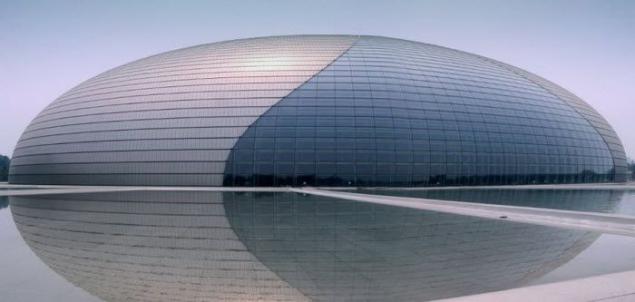 Museum Ripley's Believe It or Not! near Niagara Falls in Canada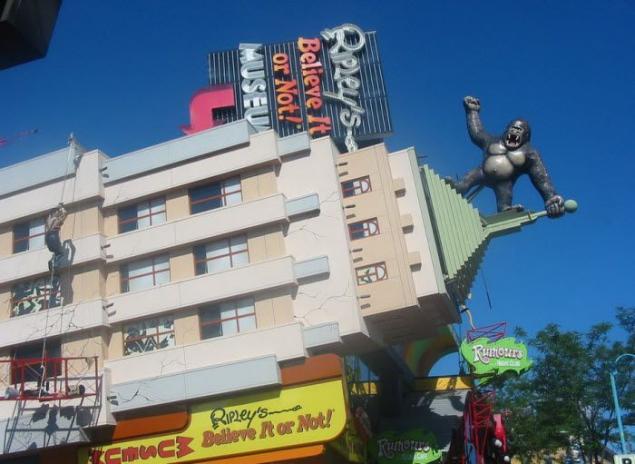 Cannes Palais bulles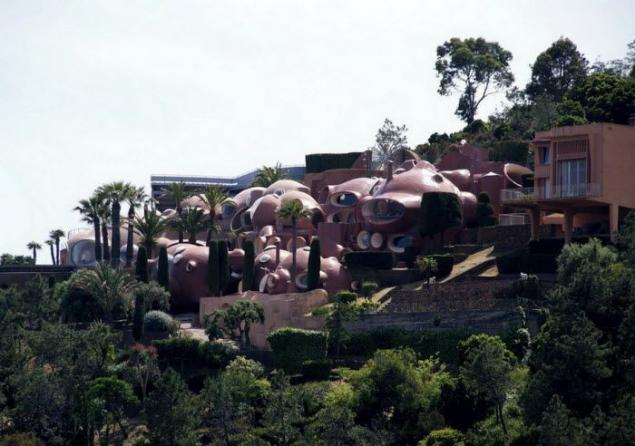 Experience music project. Seattle, USA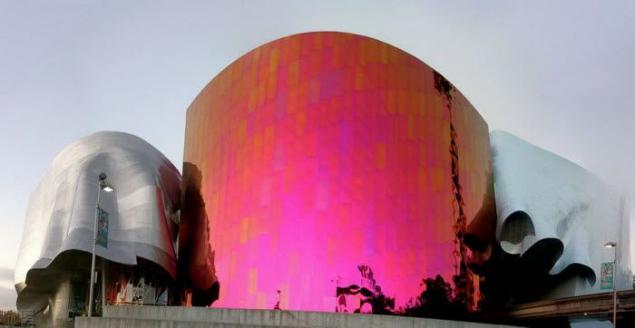 Rear view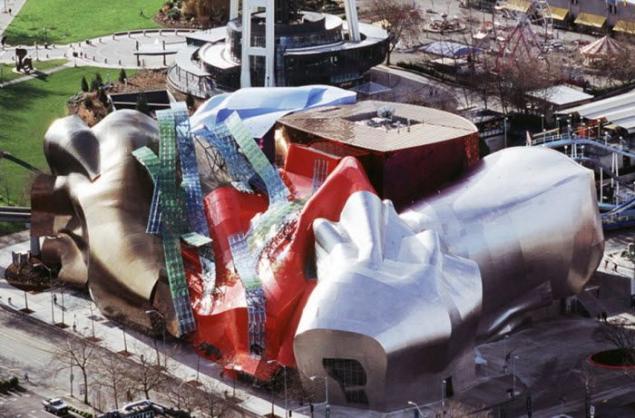 Skyscraper Gherkin building in London Gherkin or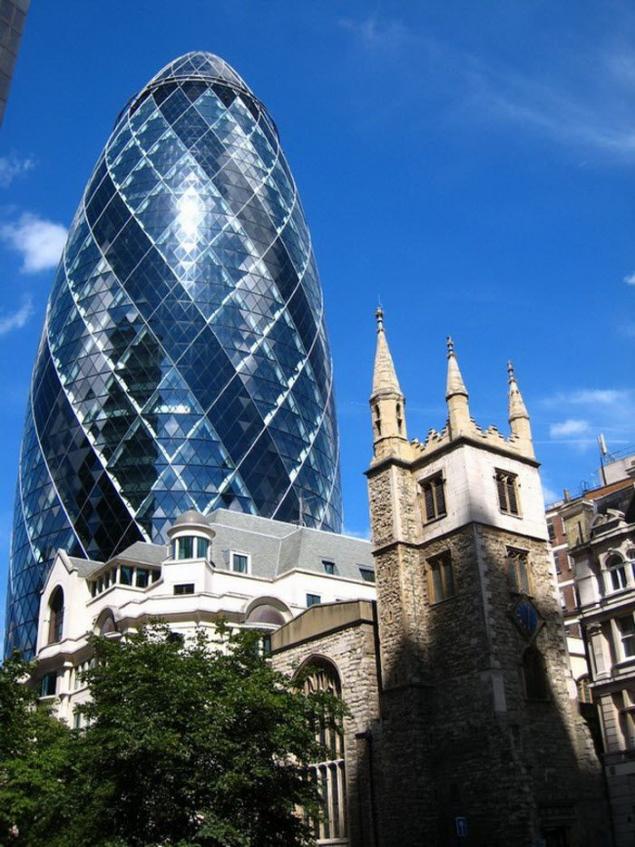 Banpo Bridge in Seoul, South Korea
Dynamic Tower in Dubai. Skyscraper in which each floor is moving on its axis independently of the other. The first building, which can change its shape. Still under construction.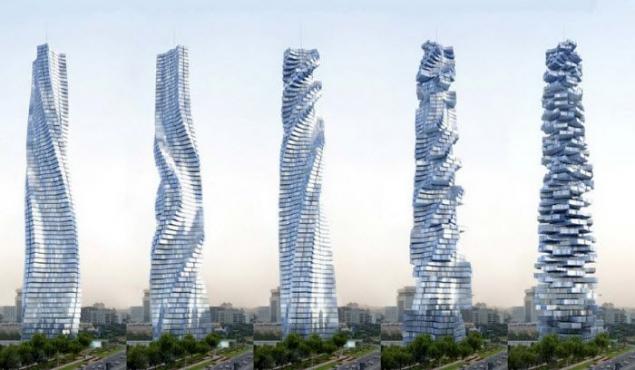 via Source