About Brooklyn skyscraper known blogger said. Let's look at the creation of this unique architectural minds.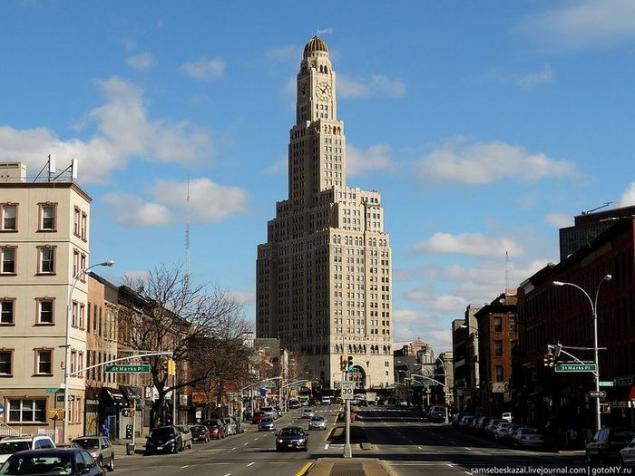 In Brooklyn it preserved of its kind unique in modern New York phenomenon, when the classic skyscraper 30s is not surrounded by their own kind, as, for example, in lower Manhattan, and is located in the low-rise buildings and is a pronounced high-altitude dominant as It was once, at the beginning of the era of high-rise construction.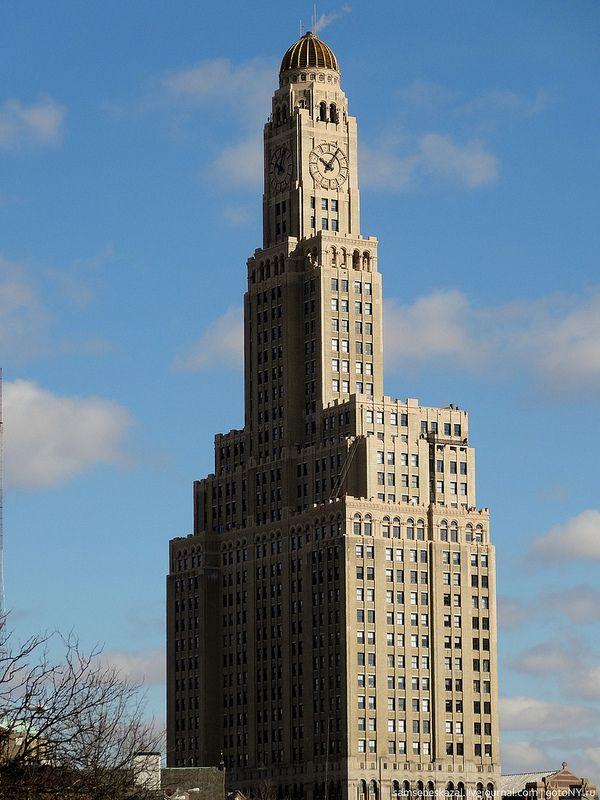 This building Williamsburg Bank, now known under the name of One Hanson Place. Brooklyn skyscraper longer young, this year he will be in '84. The building, which Brooklynites loving nicknamed "Willie," was built as the new headquarters for the Williamsburg Savings Bank, which was located up to this point in the beautiful but low, and too artsy for progressive 20s building near the eponymous bridge, which, moreover well, it was very similar to the church council. The era of skyscrapers and a matter of prestige demanded the construction of a new office for the main bank of Brooklyn and the fourth largest bank in the country. The problem was posed clearly. The building will become the tallest in Brooklyn and is not inferior to the best architecture of the skyscrapers of Manhattan. Customers know that they are in the area for a long time will be the first height and did not pursue any record results. Still, this is Brooklyn, not Manhattan.
The project covers an architectural firm «Halsey, McCormack & Helmer», and the building itself is made in accordance with the town-planning law in 1916, prohibits the use of the entire plot area of ​​the plot on the entire height of the building. The new concept obliged to use new architectural solutions (mostly narrow building to the top) to the streets to sunlight reached.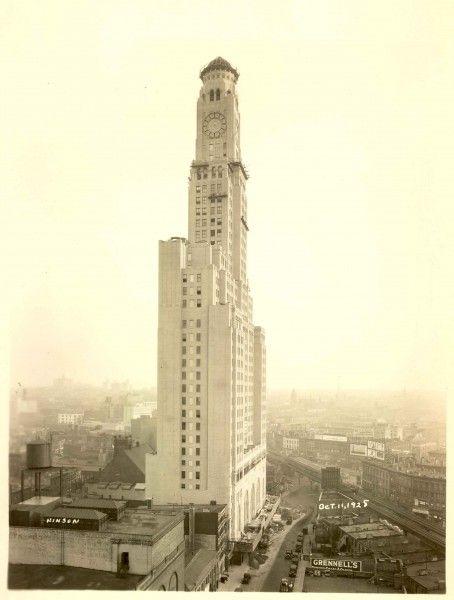 1928. Photos Brooklyn Historical Society Photograph Collection.
When choosing a place for the construction of a new building, no one relied that later it would be there in splendid isolation. The area is booming past were two new metro line, flourished trade and small business, opened a few large commercial establishments that require banking services, located near the bustling train station and prestigious areas of the Fort Greene and Park Slope neighborhood, whose residents could become prospective clients banking storage. The hope was that this place will soon become comparatively Downtown Brooklyn and quickly built up with high-rise buildings.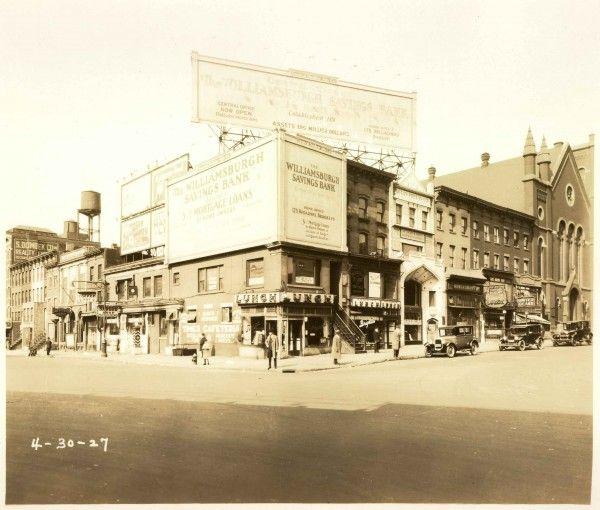 Place under construction, 1927. Photos Brooklyn Historical Society Photograph Collection.
Pit, 1927. Photos Brooklyn Historical Society Photograph Collection.