Oddly enough, but at my young age, many posts about subjects toys / things visited the Soviet Union in my hands (not to mention the '90 -e).
23 photo.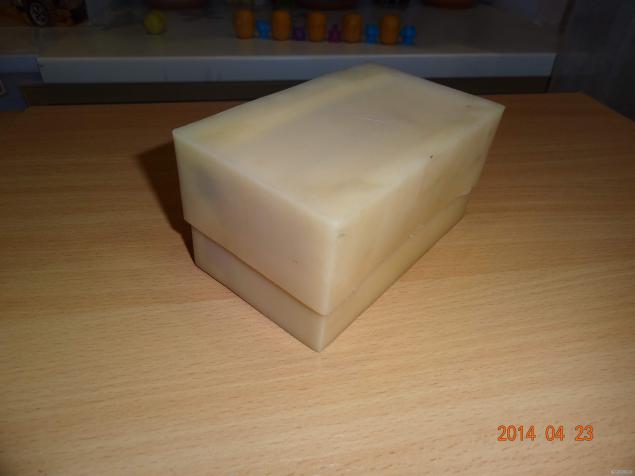 Open.
The device with buttons and lights.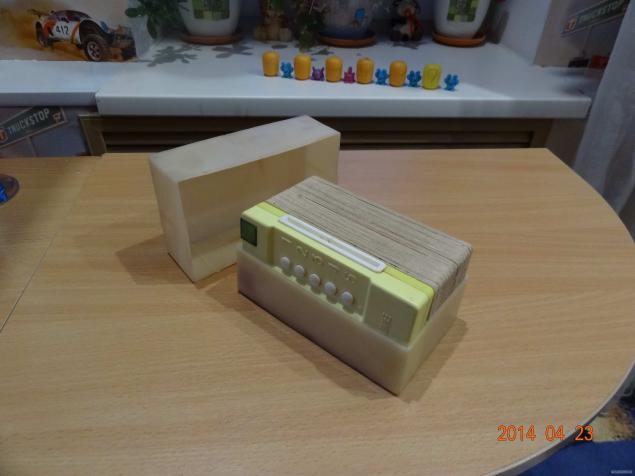 Oh yes, it's "pocket" the examiner of the rules of the road!
On bilateral punch cards!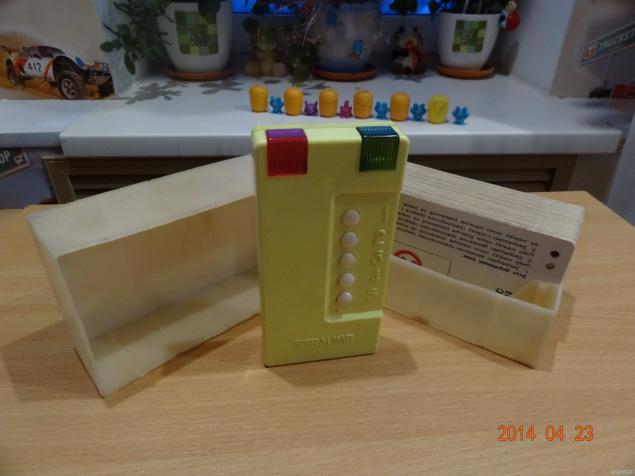 I think people in the cards preparing to surrender the rights it is better not to get a grasp, there are differences.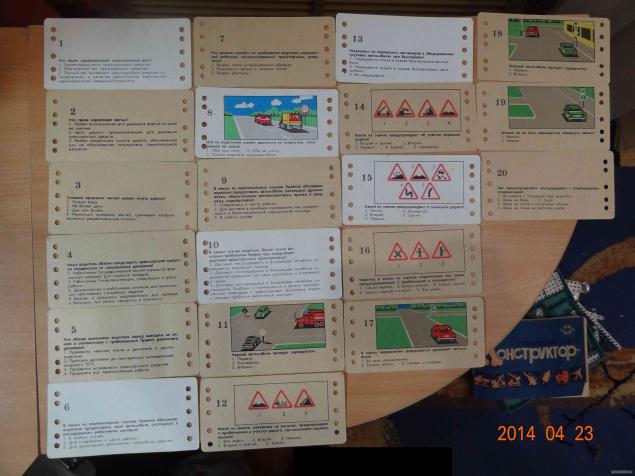 Cardboard smooth and white with only one hand, on the other hand provided a roughness to the card accidentally slipped.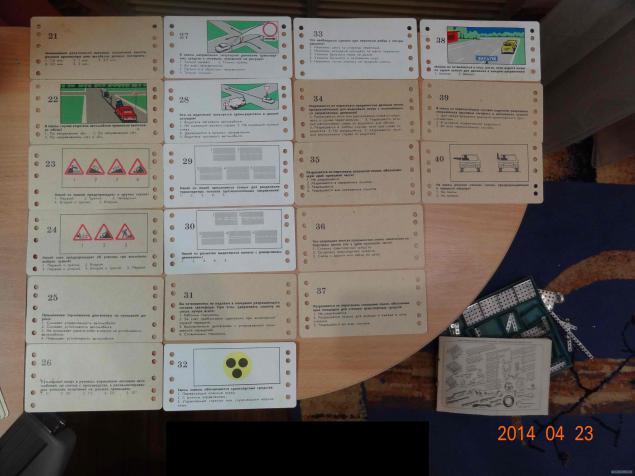 90 cards, 180 issues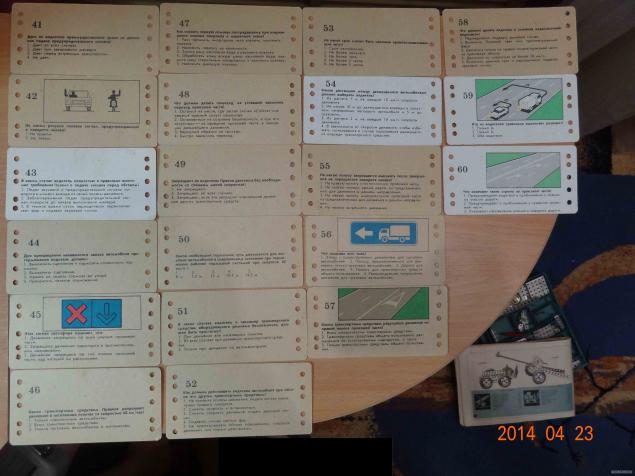 While being in the garden, especially issues without pictures themselves are not bothered.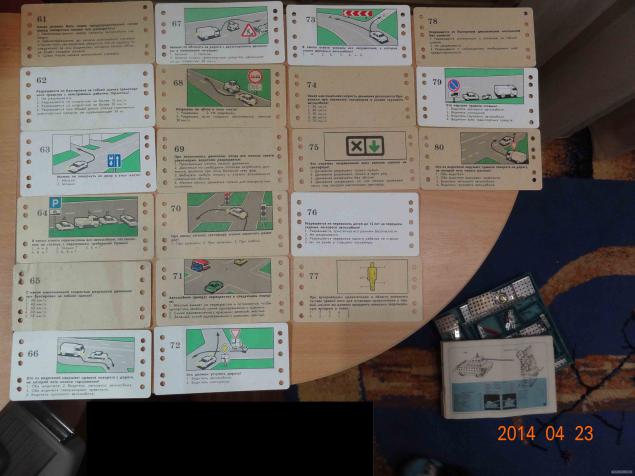 But having learned all the colored pictures, I had to read. Of course, choosing the shortest!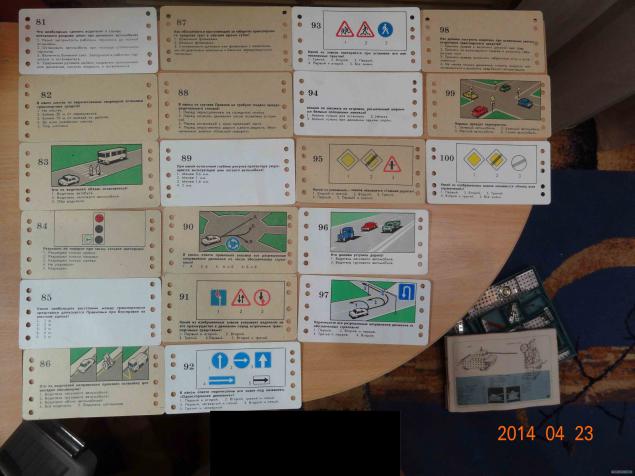 Honestly, I tortured them to put in order. On the back is no consistency.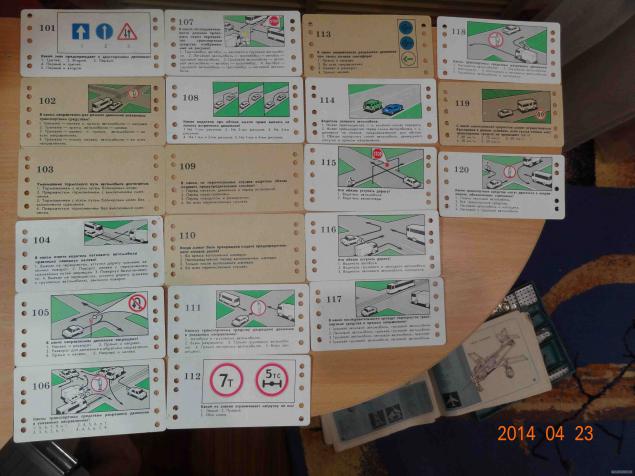 Yes, I hid behind 138 127. We observe a violation of the sort.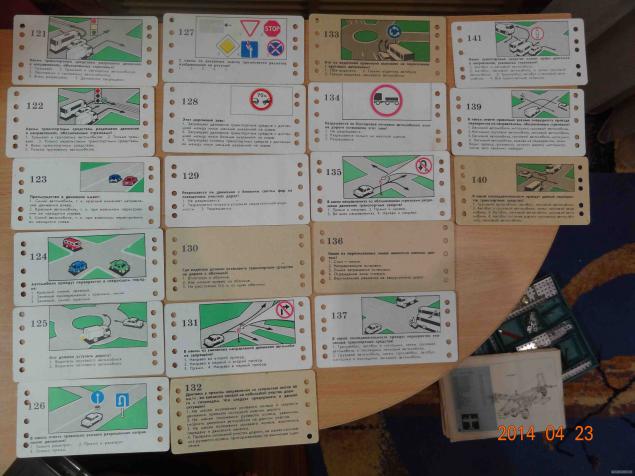 Greetings from Lipetsk artist.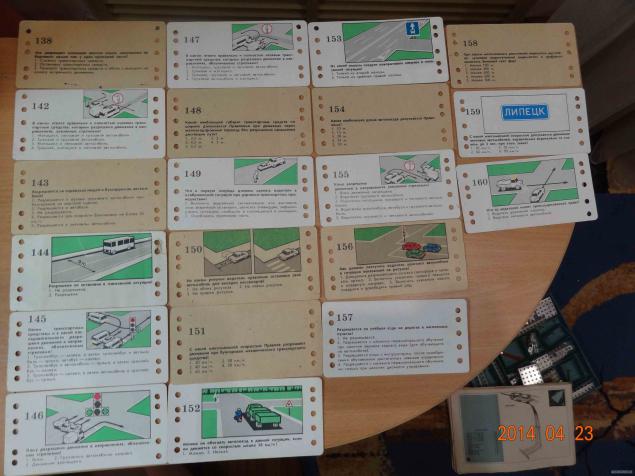 On the last question is answered correctly? Yes, it happens, and the tram is not important.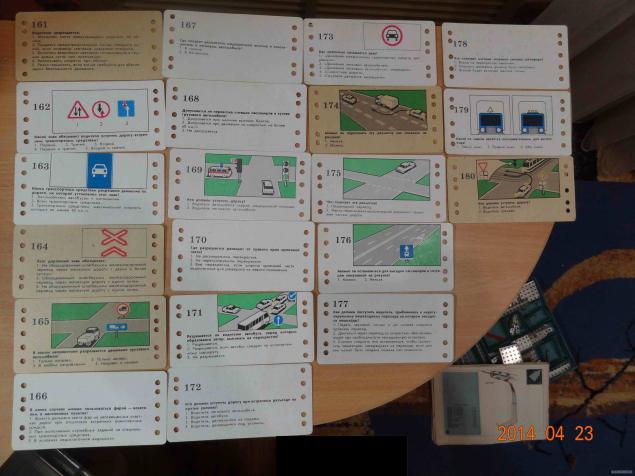 In parsing. Contact oxidized at hand was just fine sandpaper.
Excellent all cleared out.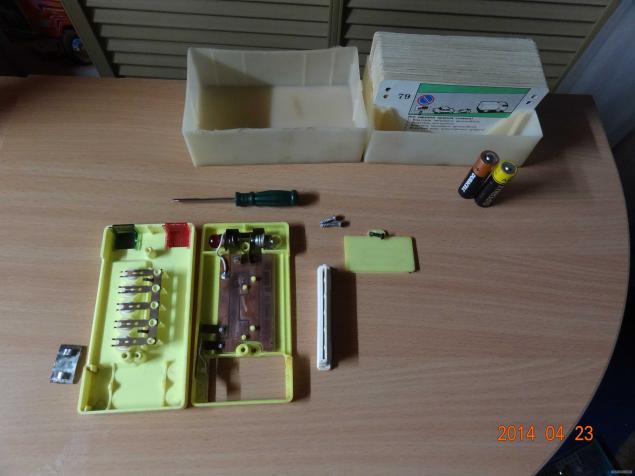 The keys two contacts: one for red light, the second on the green. Cards overlap one and the other closes the circuit to the lamp is desired.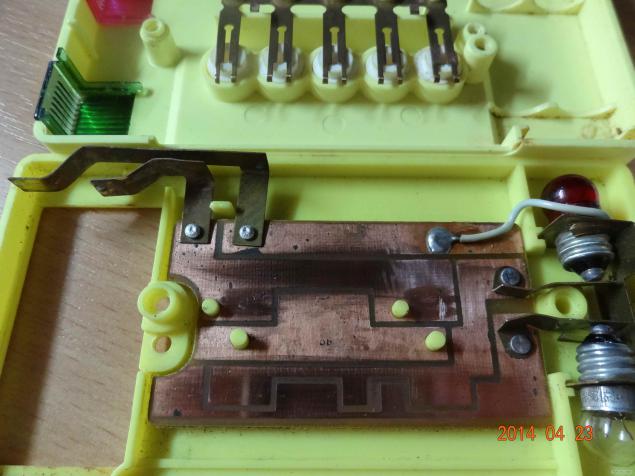 All works on two AA-batteries.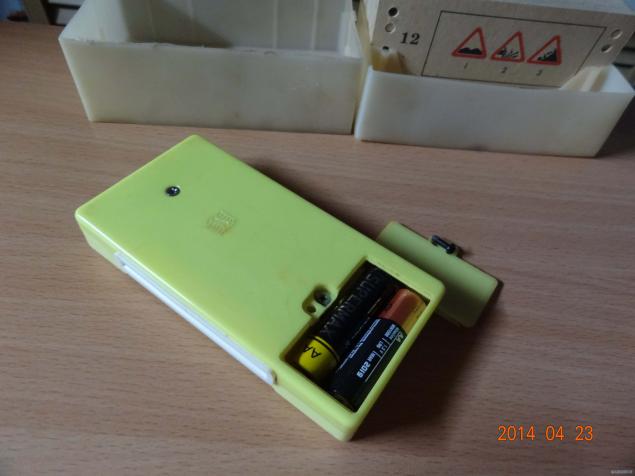 No two cards are lit bulb.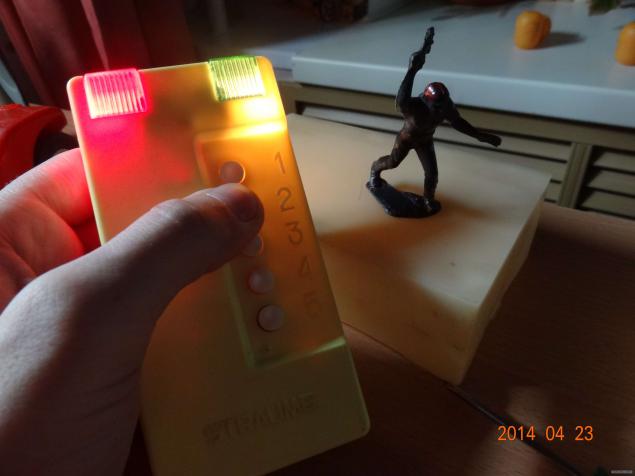 Will test?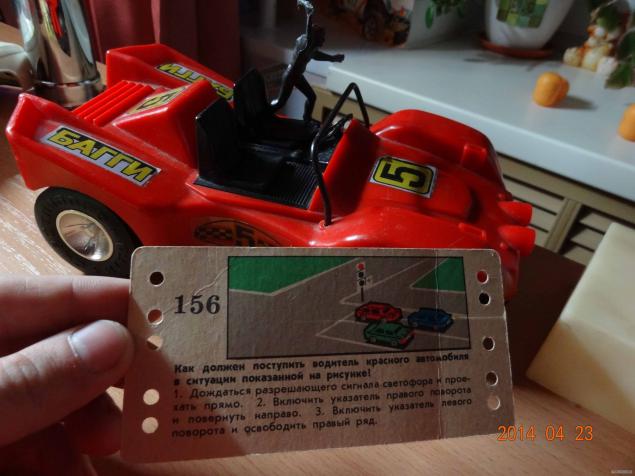 That's right!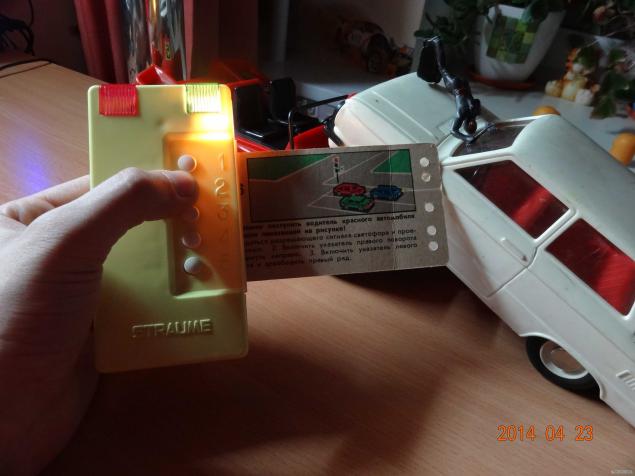 Another question?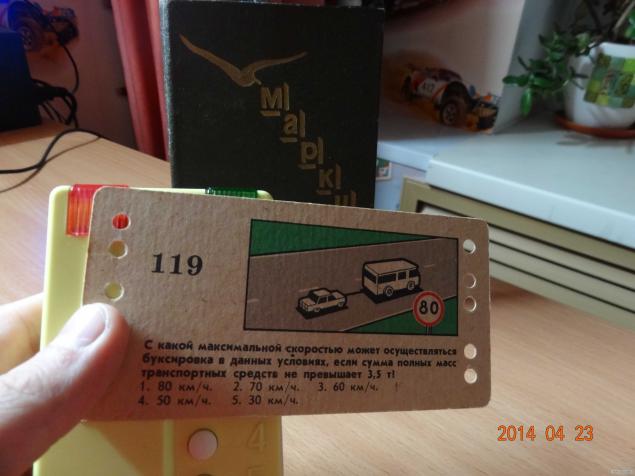 Wrong! A-ya-yay!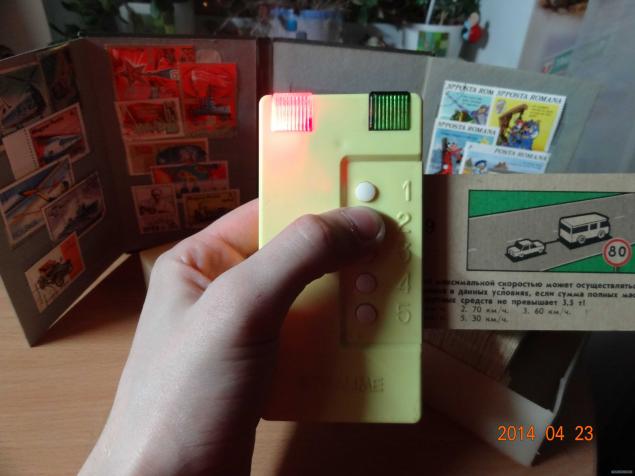 We are learning theory and correct!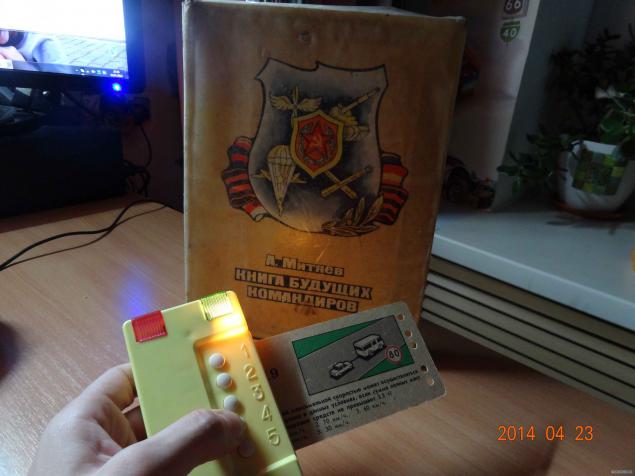 Well, that's all. The summer passed, the car should pereobut!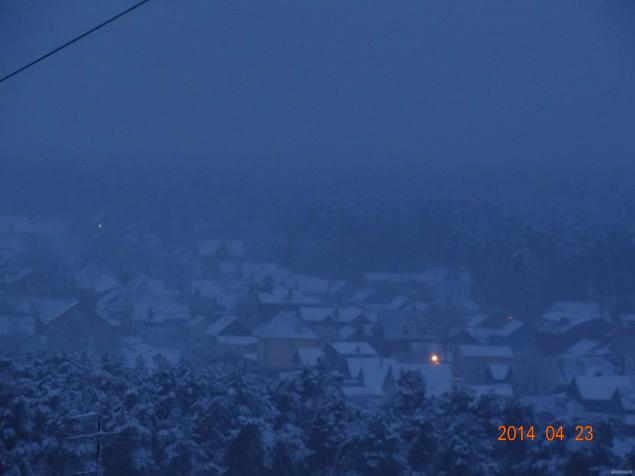 Source: