What are the actors not only to plunge into the image of movie hero and a role to play perfectly. Recall the example of Christian Bale, who from film to film just changed beyond recognition. In this collection you presented for the actors, who had to undergo hardships for the sake of success.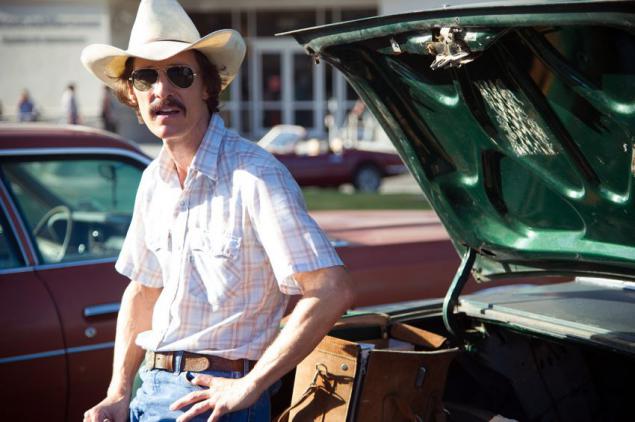 Anne Hathaway to play the dying in the film "Les Miserables", literally morila himself to death, very thin and, as a result, received the same coveted Oscar statuette.
Nominees and winners of the Oscars this year, too, enough of a poizmyvalis. And some of the sufferers are not even close to his goal. But each of them is worthy of at least a mention of respect for their "professional feat".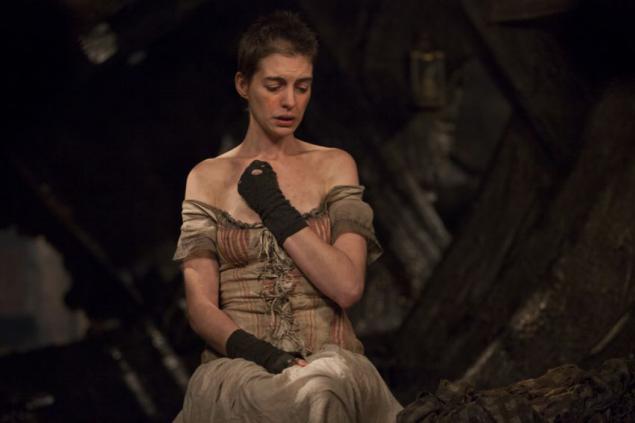 "Blue - the warmest color." Everything looks real because it is so.
Abdelatif Keshish director and actress Lea Seydoux and Adèle Exarchopoulos rushed to kiss each other, received the Palme d'Or for his film "Blue - the warmest color." However, the Toronto actress said that working with keshish - nightmare. You ask why? Yes take at least a fight scene during the filming of which he made Leah really beat Adele for a whole hour. The director refused to stop shooting even when Adele broken glass cut his hand.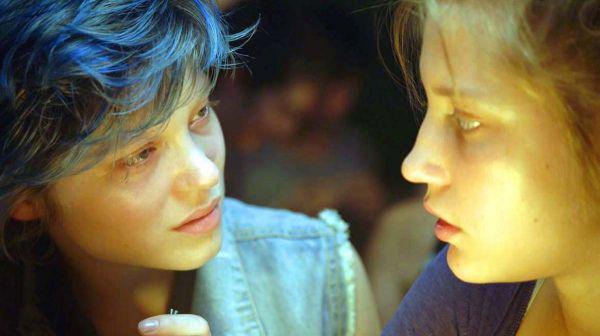 The star of "rigor mortis" deprived of the joy of life
For the filming of his vampire story "Rigor mortis" Juno director Mack tried many Hong Kong movie stars, including Chin Siu-ho. "I wanted the protagonist really sunk in depression - said Mack in an interview. - We consulted with several doctors, and come up with a cunning plan. Members of the film crew regularly disrupted sleep actor called him and forced to talk to at least five minutes every two hours, seven days a week for three months. Also, he was put on a strict diet: nothing but black coffee, boiled vegetables and water. Three months and - voila! Depression there.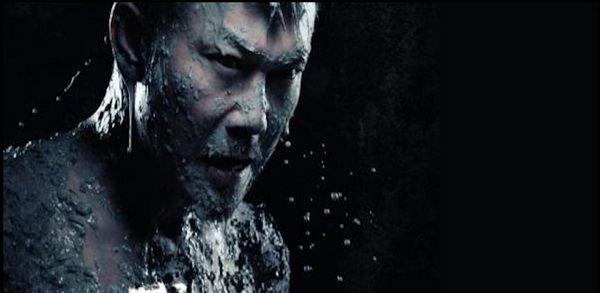 "Dome" - the main role through the bed
Australian director Aaron Wilson at the casting for his film "dome" of applicants met the offer to sleep with him in exchange for the lead role. He suggested to just sit and think about that possibility. At this time, without warning and without commenting on anything, the director was shooting everyone on camera for 12 minutes. Many people quickly began to feel very uncomfortable, nervous. As a result, the role went to actor from New Zealand Khan Chittenden, who managed to pass these tests without losing composure.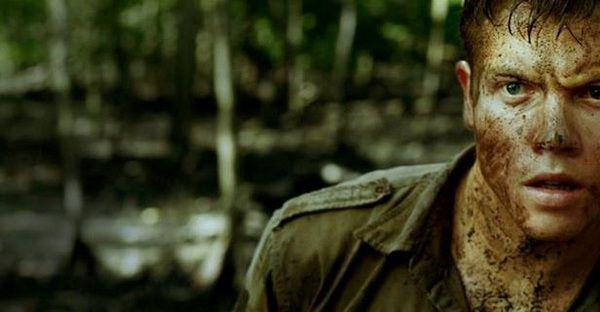 "Gravity" Sandra Bullock isolated from the outside world
To nicely furnished "cosmic light", the director of the film "Gravity" Alfonso Cuarón imprisoned Sandra Bullock in a Lightbox, and she could communicate with the crew only through headphones. Print the actress there was a very time consuming process, so it stays there for 9-10 hours. However, to blame the director does not, Bullock herself has decided not to go out of the lightbox. Each in his own Oscar goes to.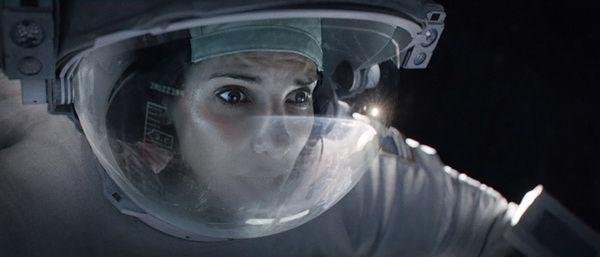 The "Dallas Buyers Club" Matthew McConaughey starved
Yeah, like the stars of this business. To play an AIDS patient in "Dallas Buyers Club" Matthew McConaughey dropped nearly 25 pounds - is twice that Anne Hathaway lost for "Les Miserables." He consulted on the diet with Tom Hanks, who also had hard and fast to lose weight for their roles (earned as a result of diabetes of the second degree). Hearing other words: "Lord, in my opinion, it is time to save you!" McConaughey realized that reached the desired shape. His partner in the film Jared Leto, also plays an AIDS patient, has lost 15 kilograms.
It may seem that such sacrifices for the role - a recent tradition of Hollywood. Indeed, it is through what are now seeking Oscar is somewhat different from the time when Grace Kelly could get him for the role played only without makeup. But, in fact, the stars of past years also had a very hard time.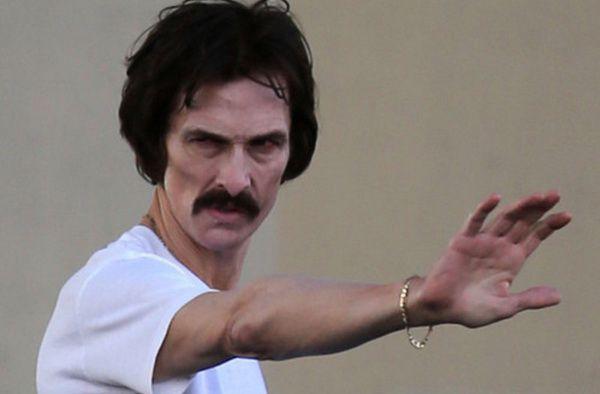 "Valley of the Giants" Wallace Reid landed on painkillers
Handsome Wallace Reid, a Hollywood star of 1919-1920, was injured in the crash of the train on the way to shoot. So he can work, he was often given morphine as a painkiller. This has led to dependence, and in consequence, and to alcoholism. He died in the hospital at age 32.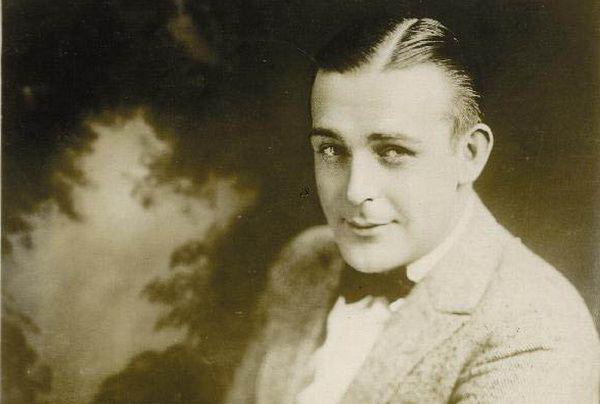 "The Passion of Joan of Arc" ruined career Renee Falconetti
Film 1928 "The Passion of Joan of Arc" is mainly based on large-scale plans of French actress Renee Falconetti. On screen it looks really exhausted, and there is an explanation. Directed by Carl Dreyer he confessed that everything looks so realistic, because he made filming Rene fall to his knees on the stone floor as long as her face did not appear necessary expression of suffering. The actress was so exhausted that experience, that he no longer acted in any film.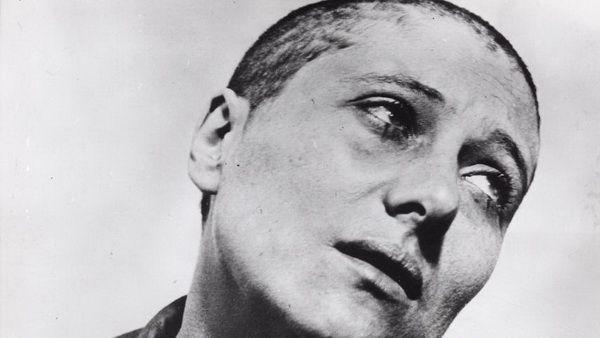 "Frankenstein" Boris Karloff showed real horrors
Boris Karloff's makeup for the filming of four hours each day. Make-up artist Jack Pierce said that the actor not only spent 864 nightmarish hours with huge heavy bolts inserted in the neck, and dragged on itself a steel spine weight of 2, 5 kilos, showing the rod on which the current flows to the brain monster Dr. Frankenstein.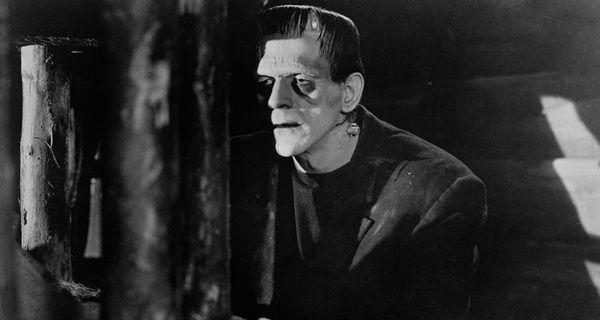 "Jungle Jim" Johnny Weissmuller lose weight from the stress
Weight has been an issue for actors and 70 years ago. Johnny Weissmuller, Tarzan's removal from the role of the extra weight, offered 75 thousand dollars for his role in the movie "Jim out of the jungle", but with the condition to deduct from this amount by 5000 for every pound of more than ninety-five. Under such pressure, the actor has not lost weight on the diet, and stress.
"Rebecca" Joan Fontaine made to feel unloved
Alfred Hitchcock never been a humane attitude to the actors. In the movie "Rebecca" Joan Fontaine perfectly conveys the fear and loneliness, because the director really made her feel these feelings, and his crew played along in this. At the twenty-first birthday of the actress did not come almost none of the teams. Result - nominated for an Oscar and a huge career leap, though the nerves and anxiety, reflected on the screen and not the game.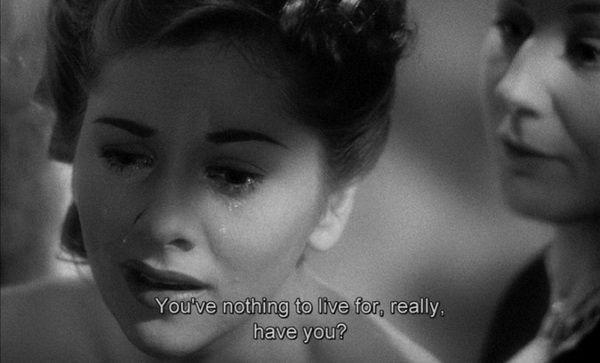 Source: theweek.com