It happens. Directors and producers see a particular role any actor. They send him or her a script with a proposal to take over the role of a character. Sometimes the actors themselves refuse roles that eventually become cult. I wonder if they bite your elbows when they know that the character that they could, but they did not want to play, proved to be more popular than themselves?
Sean Connery
Role: Gandalf
Sean Connery turned down the role of Gandalf, saying he does not like fantasy. As a result, the role went to Ian McKellen, who received an Oscar for her in the category "Best Actor". According to the magazine Empire, this role takes 28 place in the list of the greatest acting work in film.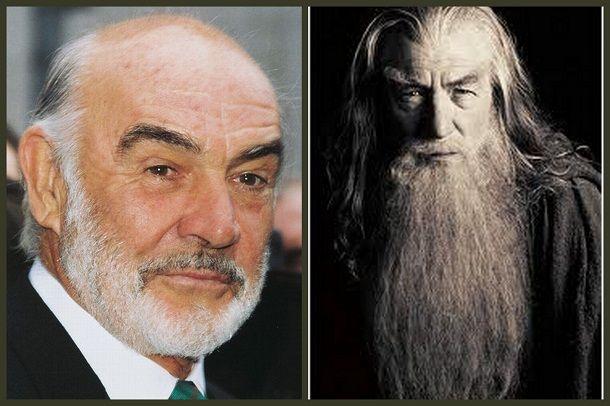 Dana Delany
Role: Carrie Bradshaw
The heroine of "Sex and the City" Carrie Bradshaw, played by Sarah Jessica Parker has become one of the most popular telepersnazhey in history and style icon, which imitate women in many countries. Initially, this role was offered to Dana Delaney, but she refused, and insists that no regrets about this decision.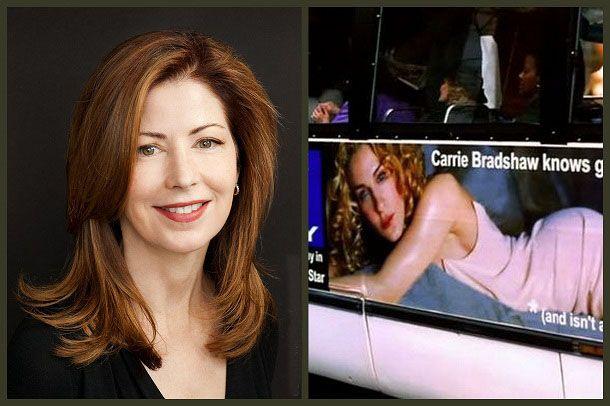 Dougray Scott
Role: Wolverine
Although this role is now associated exclusively with Hugh Jackman, initially it was meant another actor - Dougray Scott. But while Scott starred in "Mission Impossible" and the shooting lasted for two months. Team "X-Men" has decided not to wait, when Scott released, and it was replaced by Jackman.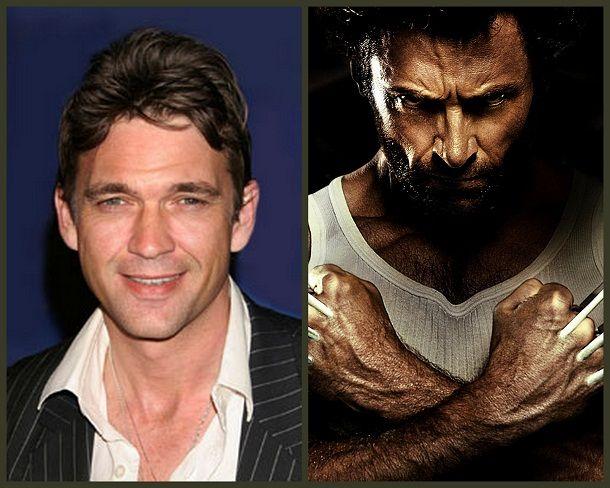 Jack Nicholson
The role of Michael Corleone
When Jack Nicholson offered to play Michael Corleone, he knew that this would be an outstanding movie, but refused, stating that "the role written for Indians should play Indians." According to him, the role of Michael Corleone should give the Italians. Eventually she went to Al Pacino.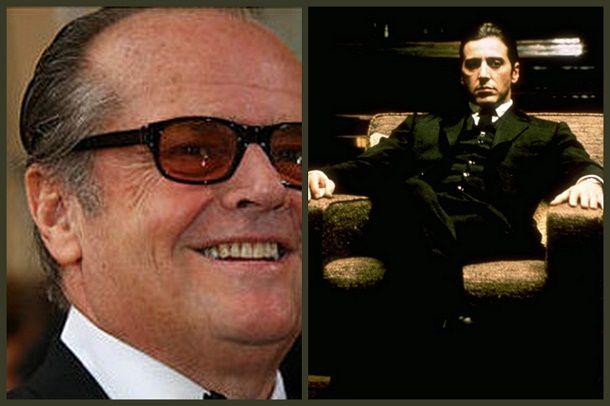 John Travolta
Role: Forrest Gump
John Travolta turned down the role of Forrest Gump and made a big mistake. In 1994, the film became a major cinema event. Tom Hanks received a well-deserved Oscar for her and Travolta have repeatedly admitted that he was very sorry about his rash decision.