Today we will go on a fascinating journey through the world cinema alive scenery. We walk on the footsteps of the hobbits still fresh, we try to catch the scent of perfume Perfume, which went mad literally everything and certainly not disregard Soviet classics. "Perfume: The Story of a Murderer." Germany, in 2006.
Despite the fact that the shooting began in Provence (France), most of them held in the capital of Catalonia - Barcelona. It was her choked streets of Paris in the stench of that era. After all, turning them into crannies fish market took 2, 5 tons of fish and meat! But the most important episodes of the movie were filmed in the Spanish village that scenario was the city of perfumers - Grasse.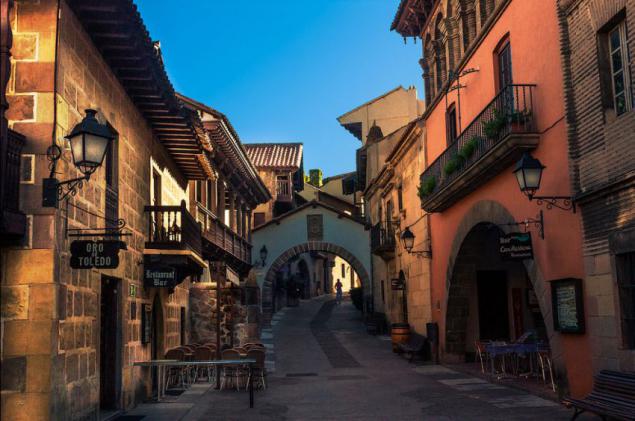 "Sherlock Holmes and Dr. Watson: Introduction." USSR, 1979.
Our home and all your favorite classics. Especially now, when stories K. Doyle drew attention to America and Britain, a race taking remakes. Most of the episodes of the "Russian" Sherlock was shot in St Petersburg, which has evolved into 19th century London. However, some of the shots were taken in Latvia, Estonia and Abkhazia. In particular, the heart of the story - the famous Baker Street in Riga, and in our reality Jauniela street name. By the way, this is where the movie was "17 Moments of Spring».
Jauniela in Latvian means "New Street».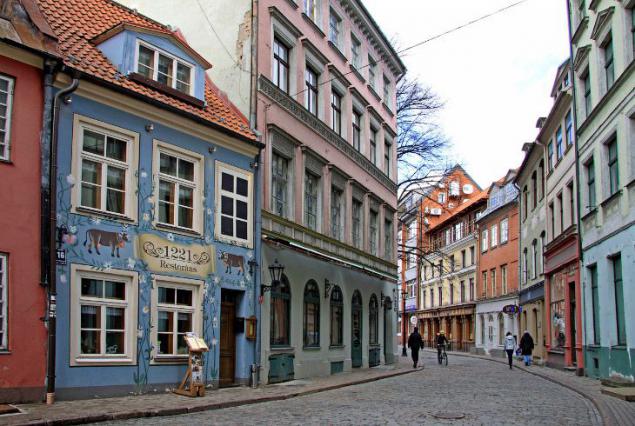 House number 24 on the street Jauniela that in the old town, brilliantly played the role of Flower shop on Blyumenshtrasse. From the window of the house it threw Professor Pleischner. Today, this building is located the picturesque hotel called «Justus». Although the owners of the hotel did not stop calling his restaurant «Aleks».
Hotel "Yustos»:
"The Master and Margarita". Russia, 2005.
This is perhaps one of the most enigmatic paintings of world cinema - it's how many times different directors have tried to make a film and how much time it frustrated! But in 2005, Vladimir Bortko managed to defeat the evil rock, and the band released the mini-series on the great work by Mikhail Bulgakov. Interestingly, most of the filming took place in St. Petersburg, not Moscow. And some of the most spectacular shots were filmed in the Crimea, the head of the Sugar - a mountain near the Genoese fortress. It was here crucified Yeshua, as evidenced by left after filming crosses. Many people visit these places say that they have "truly enchanting energy».
Crimea. Sugarloaf Mountain in the background of the Genoese fortress:

"D'Artagnan and the Three Musketeers." USSR, 1979.
The role of Paris in the well-known and loved by all Soviet tape played, basically, Lviv. Sometimes, however, the crew traveled to nearby villages for filming especially impressive scenes. One of them was the Musketeers fight with guards at City Hall, which at the time was the Pidhirtsi castle.
Ukraine, Lviv region, p. Pidhirtsi. Pidhirtsi Castle: