The owner loves the dog for good character.
The dog, once won the title of the worst dog in the whole of Britain and lived in a shelter,
I found a new home. Mistress of the two-year cross-pointer named Hugh became waitress.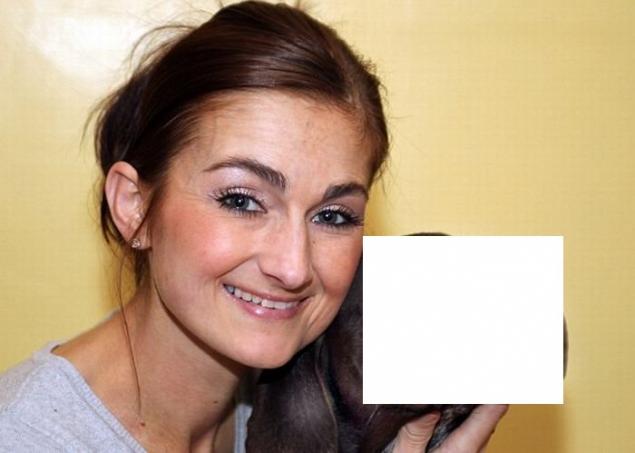 Outside Uga can repel even the most fanatical animal lover. He is blind in one eye and sticking out his teeth, face "decorate" a crooked nose, and wool has spotted a strange color. However, when he saw a dog on the site of a shelter, 35-year-old April Parker downright in love with her. She even brought Uga look at their daughters, who also stayed on the dog ecstatic.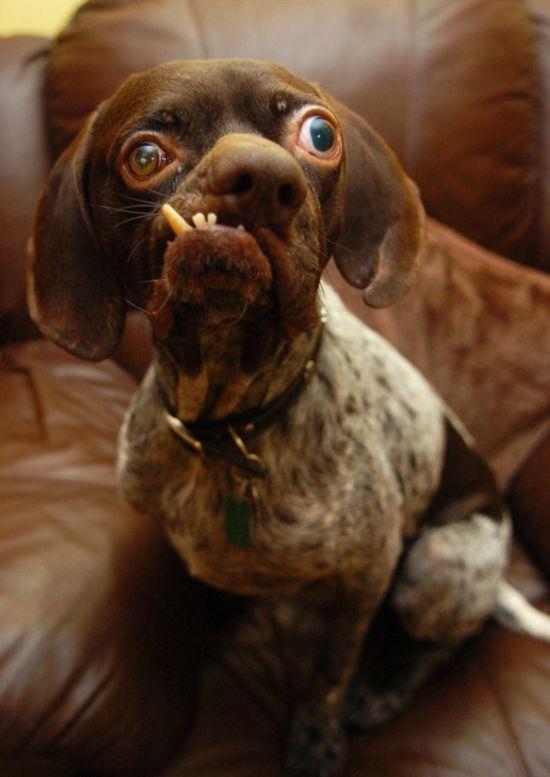 Now the dog has a new home in Doncaster, in South Yorkshire that. The new owners gave the dog a new nickname Doug and blow away dust from your beloved pet. The dog had to pay 200 pounds, but April says that dog is worth every penny. - When people see it, it makes them a double impression. He looks ridiculous with his big eyes and protruding teeth, and always barks at all. But he has a fantastic temperament and he really loves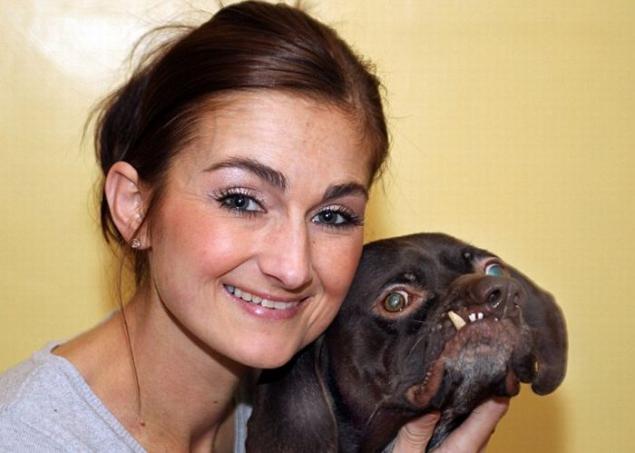 By the way, the waitress can become the owner of even one of the most famous dogs in the world. After Doug - a candidate for the title of the most dreaded dog planet.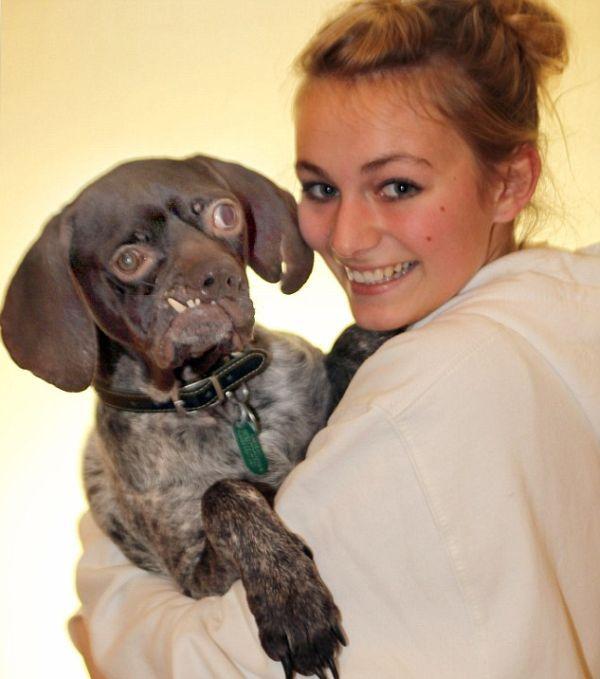 via eg.ru