Unemployed Americans invented a highly original way of earning people's expectations. According to Robert Samuel (Robert Samuel), the loss of jobs in the company "AT & T" was his great surprise, but he managed to pull myself together and thought about innovative ways to profit. The man saw people on the street, when his attention was attracted by a huge queue outside the shop Apple Store, which started selling iPhone 5.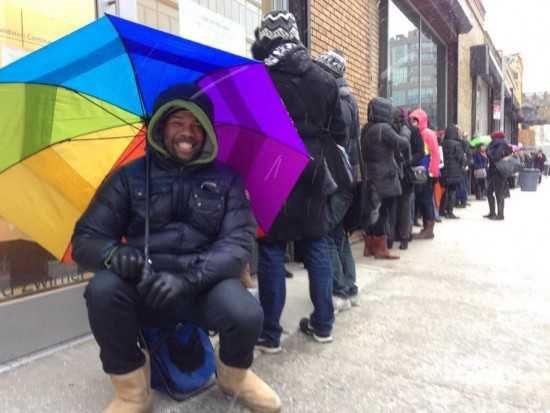 "I thought that I live a few blocks from the Apple Store, and I have no difficulty to come to the store before anyone else. That's when it hit me - I can earn a painful expectation. I approached one man and invited him to make happy, to stand up for him in the queue - recalls the beginning of his career, American. - He gave me 100 bucks for it, and then returned, canceled the request, but left me with the money earned. Then I sold my place to another guy for 100 bucks. Then he called his friends and asked them to get in line, and later, when they were tired and went away, and I sold these places ".
Robert did not stop there and went further - he brought home from milk crates and sold for $ 5 apiece harassed by people who were happy to rest tired feet. Thus, on the day of Samuel earnings totaled $ 325.
Since then, an enterprising man does not look back, because the innovative idea helped him to organize a lucrative business. Currently it employs 7 people, which he calls the "waiters", and another 15 have expressed interest in the work.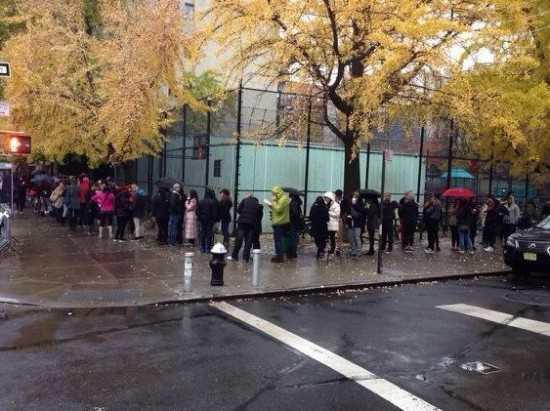 Despite the successful promotion of its services, Robert did not shirk work, but prefers to cooperate with the wealthiest clients. As soon as he received the order, he takes a backpack with two iPhone, portable charger, iPad mini, manual heating, as well as umbrella and chair to make his vigil as comfortable as possible.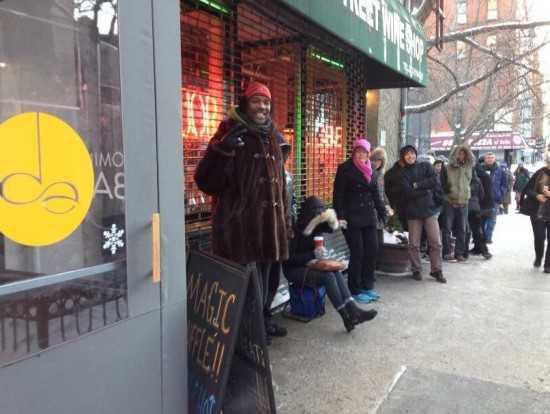 "All people haunted by fear to miss something new - says Samuel. - And in New York, this feeling grows into a real phobia: Americans are afraid to miss the opening of the new club, exhibition or sale of another fashionable things, and are willing to pay any money for the implementation of their plans. Here I come with a sleeping bag in one hand and a donut in the other, and they know that their money will get its rightful place in any queue. I give people the main value - free time: for example, you can buy three hours of sleep and do not stand in the store in the rain or snow ".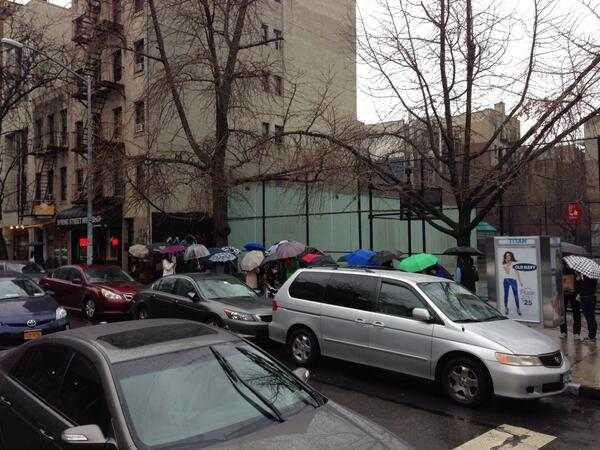 Source: dymontiger.livejournal.com