Many people probably remember the video from Irkutsk where the security camera recorded the accident:
All the gruesome details below ...
His culprit, Anna Shavenkova at full speed two girls huddling in the heart of Irkutsk, was suddenly not the culprit of the incident, and his witness. Who is responsible for an accident, the court has not yet set. It is likely that the culprit would be the car. And Anna Shavenkova just like that, by chance, was on the driver's seat. Purely as a witness.
Recall that the December 2, 2009 Anna Shavenkova flew at high speed on the sidewalk near the selection committee BUGEP on Lenin Street, and literally smeared on the front porch of two women: 34-year-old Elena and 27-year-old Julia Pyatkova. Details of the accident recorded camera surveillance BSUEL. In the video you can see how Anna Shavenkova, leaving the car, did not pay any attention to the victims and began to inspect the damage carefully his car.
As a result of the accident Elena Pyatkova (pictured top center) died in hospital. Her sister Julia Pyatkova (pictured extreme bottom) was seriously damaged musculoskeletal system and remained disabled for life.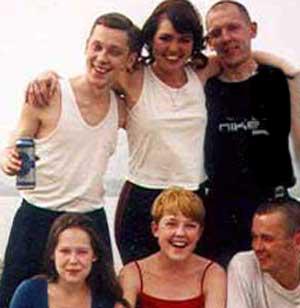 The culprit accident Shavenkova Anna works as a consultant in the office of the faction "United Russia" Legislative Assembly of the Irkutsk region: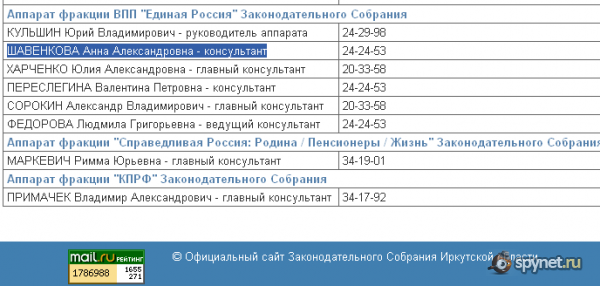 Job dusty, likely just a girl "was attached».
It's clear who it could attach. Anna is the daughter Shavenkova Shavenkova Lyudmila Ivanovna, the chairman of the Election Commission of the Irkutsk region.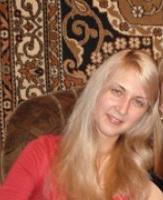 Now Anna Shavenkova
but her mother - Shavenkova Lyudmila. Here it is on the page of the Irkutsk election commission.