Humor joke turned out. A good beginning. Hopefully followed and continue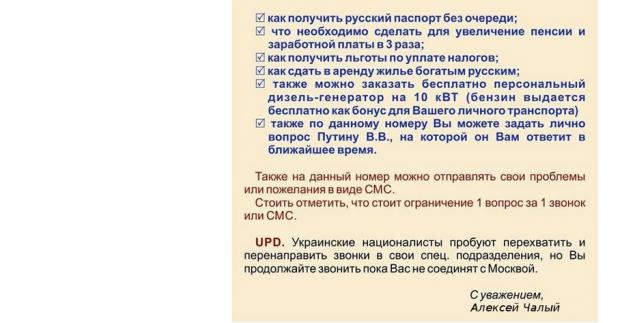 As of this moment (12:41) Official website of the Coordination Council of Sebastopol collects money for the Ukrainian army.
The website contains a short message number where you can supposedly get free diesel generator, benefits to pay taxes and take shelter rich Russians.
Message Subscribe A.Chalym which warns that "Bandera" will try to intercept the "bell", so we need to recruit a few times, or send sms.
At the same time, I recall a short number 565 specified in the message, the mobile operators intended to raise funds to support the Ukrainian army. For each call or SMS is charged five hryvnia.
Source
Your text to link ...