When there is no sense
For example, in February of this year in Moscow was posted advertising Sochi football club, "Pearl-Sochi" with the image of David Beckham (David Backham) and the slogan "We have given up on him." It is not clear what results from this campaign was waiting for Russian football club from the city of Sochi. Muscovites and residents of other cities, discussing the senselessness of such a PR on the Internet, did not understand the concept and general objective of these billboards.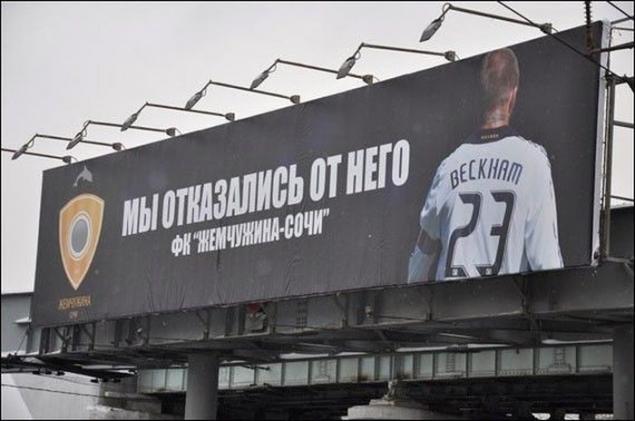 Railways campaigns against vandalism for new high-speed train "Sapsan", which follow on the route Moscow - Vladimir - Nizhny Novgorod. Trying to convince the disgruntled residents not to spoil w / d property and not to interfere with the new mode of transport, the advertiser has placed models with the slogan "throw a stone into the train - hit the man!".