The role of James Bond resident of Hamburg White Wunderlich has not claimed. So at least he says with confidence. Nevertheless, he has a nice smile, and to his credit some exciting scenes with his flying aircraft over the river Dahme, suitable for use in films.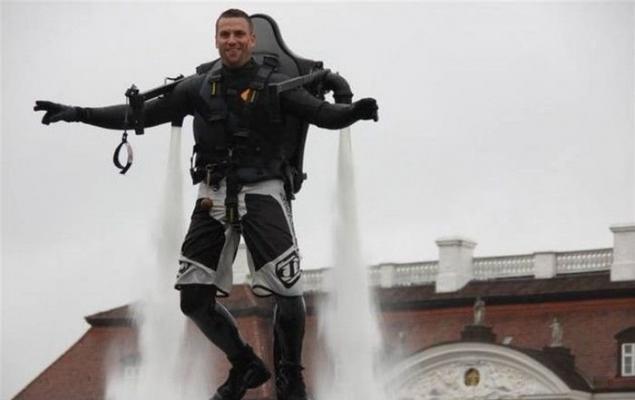 1. "The 007 was my hero as a child," - says 34-year-old White.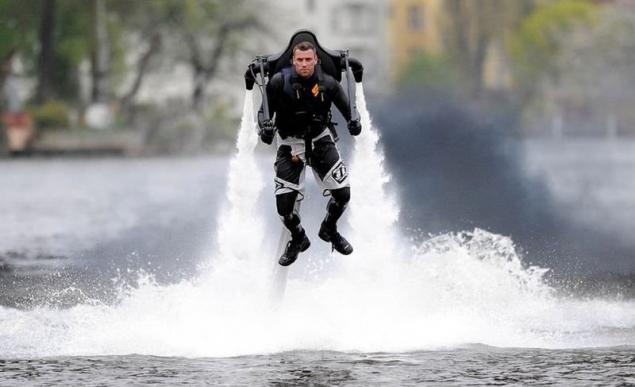 2. Smile for the show: White Wunderlich shows Jetlev-Flyer, a new aircraft for water sports.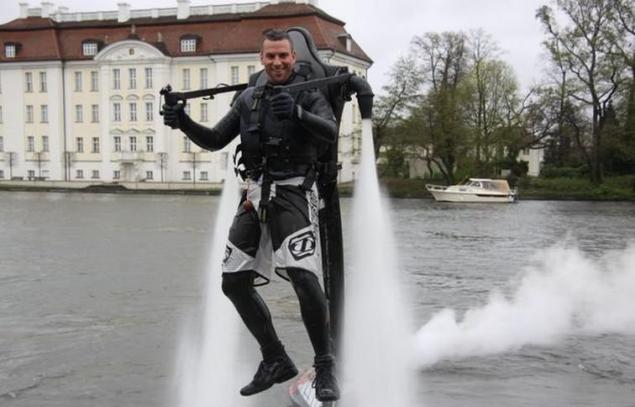 3. In addition, the aqueous vehicle operates differently than a jet apparatus in the Hollywood movie "Thunderball", by which the hero Sean Connery in one scene returns to its "bondmobilyu." "I raised two water column - on the principle of a fire hose," - says White, who presented Jetlev-Flyer yesterday before the castle Köpenick in Berlin.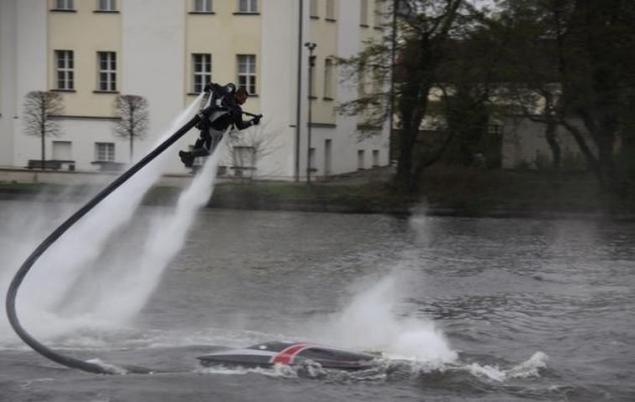 4. According to him, it is not difficult: after a few exercises machine is easy to manage.