Crooked House is located in Sopot at Bohaterów Monte Cassino. Pedestrian street, popularly known as Monciak, popular not only among tourists but also locals in Poland, because with her fabulous views of the city and its old houses.
House project developed the famous Polish architect Ian Martin Szenser, which is also widely known in Poland for his illustrations for children's books, and Per Dahlberg, a Swedish painter living in Sopot.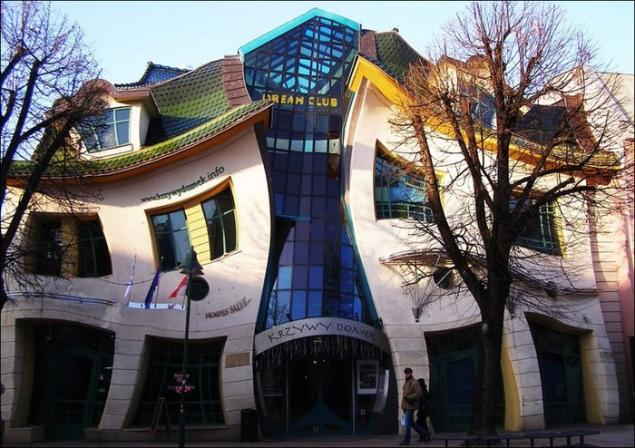 In Krivoy House no straight angles. The walls, windows and doors are bent as if you look at it through the distorting lens. That's why the house looks very unreal and fantastic. Originality it adds another unusual scaly roof made of iron sheets with enamelled plate inserts.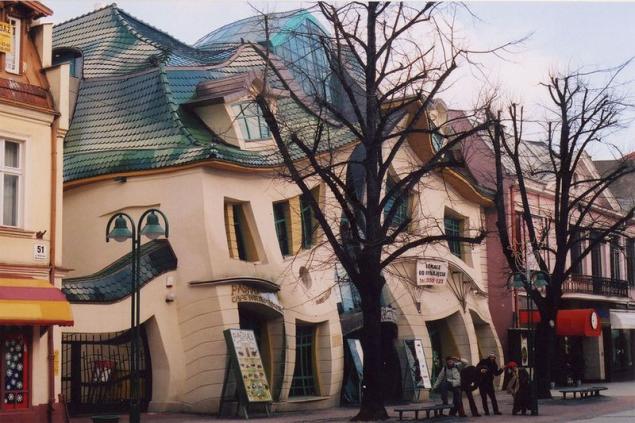 The crooked house, which is a shopping complex, the curves have done just a facade. Conceived so extraordinary, it was in order to attract visitors. The biggest Polish and international companies willing to open their offices here. On the ground floor of the building located shopping centers with cafes and restaurants. The second floor is occupied by offices of companies from different industries.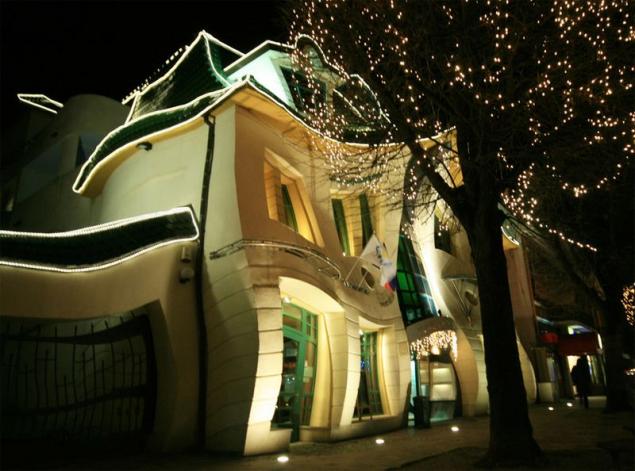 via source