The author writes: In an Irish castle, where we spent the past weekend, the first residential floor, and the rest are located 8 bedrooms and 7 bathrooms, where they can live comfortably to 16 people. Another 14 people can stay in a cottage 50 meters from the castle.
It is a residential family castle (private residence rather than a hotel), and is adjacent to the museum environment living rooms sons hosts who decorate their room half-naked pictures of ex-girlfriends.
Depending on the time, the castle serves 10 to 15 people. Some live in rooms in the castle, but most of them come into the lock to work.
Under the cut that is hidden behind the thick walls of the castle: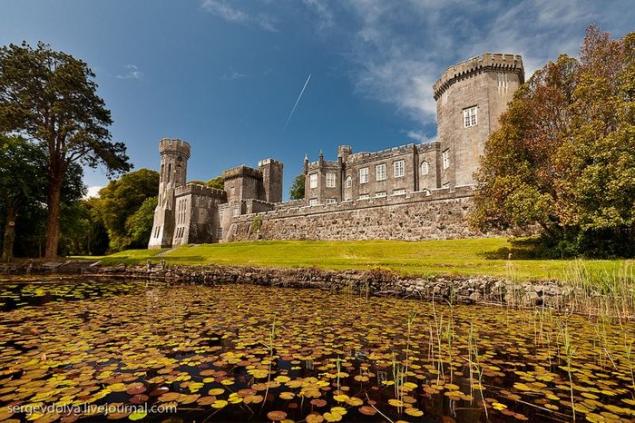 Have you ever wondered what it looks like a doorbell in a castle? It turned out to be an old, deep fails the button with pleasant melodious call: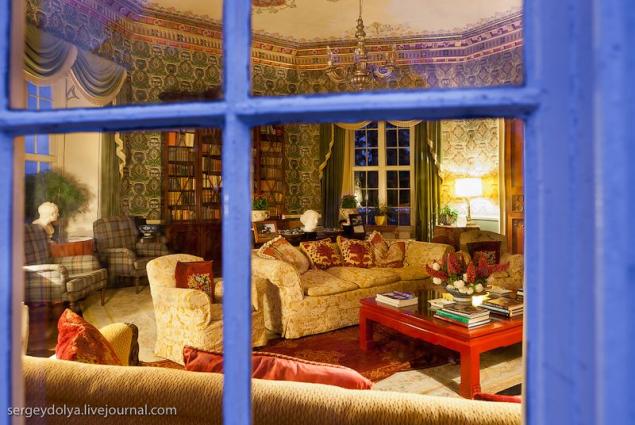 In the main lobby, guests are met fireplace with black on the sides of the Moors. During weddings and celebrations are the band members dancing Riverdance: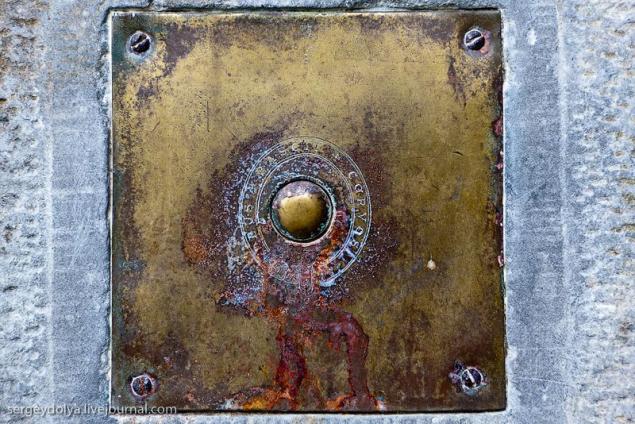 In this room tasting whiskey or communicate with each other by the fireplace: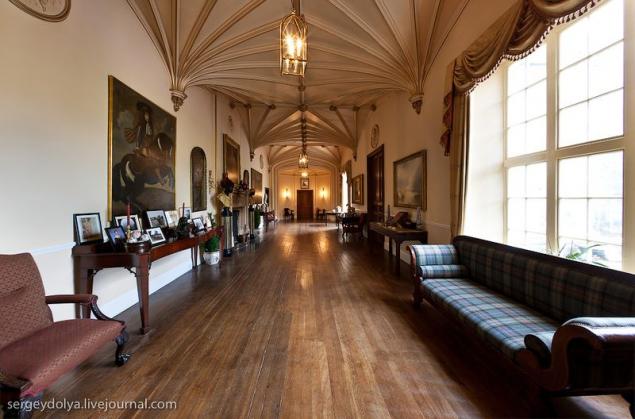 In the castle are many backdoors. Look closely and you'll see a door in the wall: