Červená Lhota Castle, Czech
Lock the first half of the XVI century. Built on the site of a Gothic stronghold, located in the middle of the pond on a rocky island, which is a stone bridge, viaduct. Near the castle are broken decorative flower beds with shrubs maze. Cervena Lhota Castle is 20 km from Jindrichuv Hradec. Red Castle explains the legend of a beautiful princess who once lived there and jumped out the window. However, the body has not been found, and an indelible red color of blood has become the color of the facade.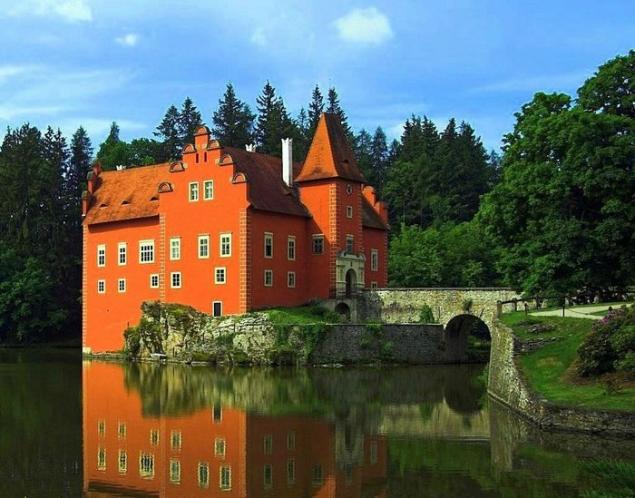 The castle includes a beautiful park and a chapel, which is an integral part of it, on the contrary is a cozy restaurant. Castle Cervena Lhota perfectly combines the balance of representative aristocratic residences and modest Renaissance fortress. Infinite romantic castle gives the age-old magic of the surrounding nature with a lake, is probably the main reason for the attraction of this unique place.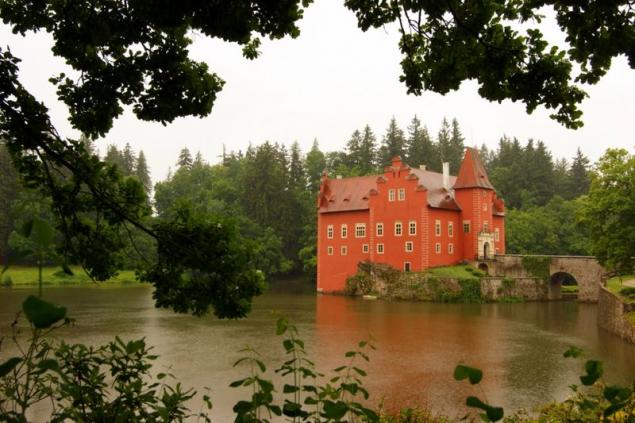 Castle Nordkirchen, Germany
Castle Nordkirchen, one of the most famous in Europe, is located about 40 kilometers from the Munster and is rightly called the Westphalian Versailles. Thanks to a distant location from the prominent and major cities, it is not damaged during the British air raids during World War II, are regularly maintained and restored by their owners, and reached to the present day in all its splendor.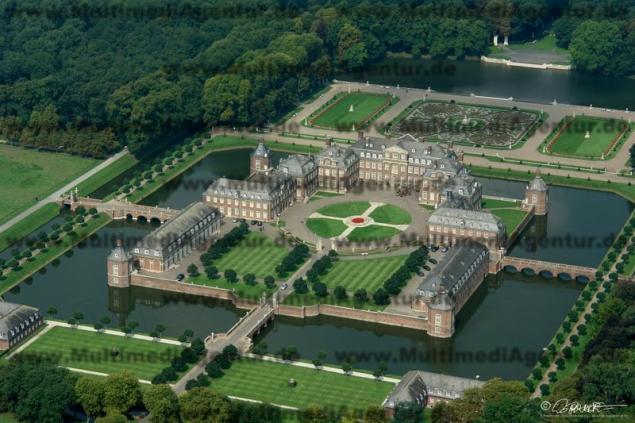 It was built on the site of the Renaissance "castle on the water" from 1703 to 1734. Munster bishops of the family Plettenberg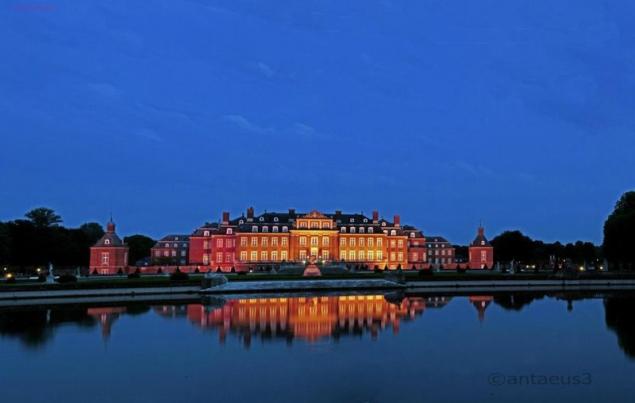 Castle Moritzburg, Germany
At the entrance to Dresden from the northwest at the center of a large beautiful pond on the island is a magnificent baroque castle Moritzburg (Schloss Moritzburg), built by Elector Moritz in 1542 in Renaissance style as a hunting estate.
Then, over the centuries the castle was reconstructed several times. In 1723 - 1736 years. at the behest of Augustus the Strong was carried out comprehensive reconstruction of the castle in baroque style. At the same time around the castle was created a man-made pond. The nearby forest by the time turned into a large hunting park.