Small and very interesting story about the Indian workers and their working methods through the eyes of our man.
I want to talk about Indian drivers and mechanics - iron men with a child's spirit. I have them always caused a deep respect - for the fact that they worked like hell, in any conditions. Ask - always? Of course not. If an employer - a mug and pay for the process, the Indian carrier, like any self-respecting hunky not miss a chance to roll the fool - and how the soldier sleeps - the service goes. But if the driver gets the money for the result - here the picture is completely different. Indian truckers practically live on the road, visiting home only occasionally, and for many house - their car.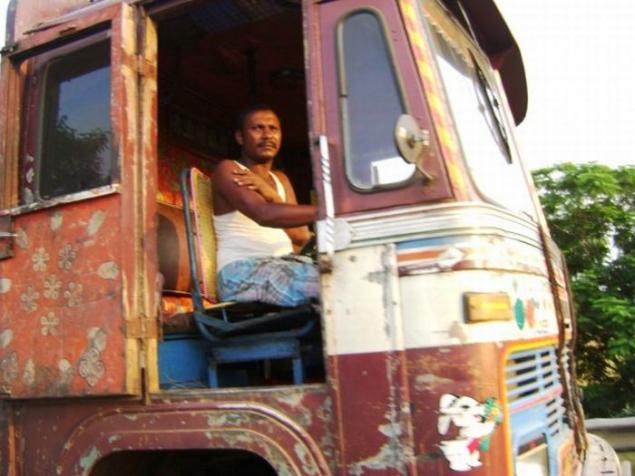 Food prepared themselves, using public catering - unaffordable luxury
The usual breakfast truckers - tortilla chapati baked in the blowtorch, but tea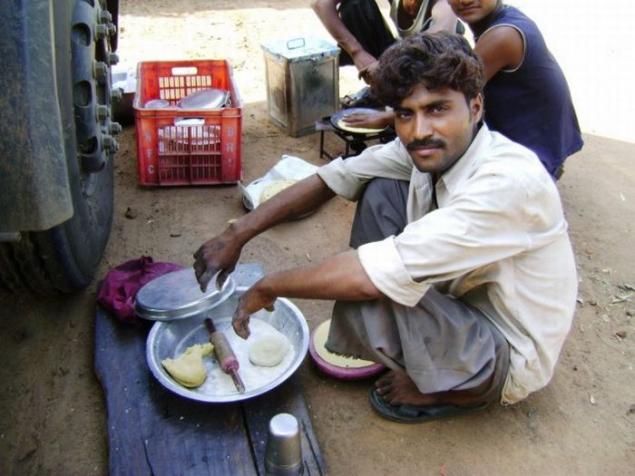 By the way, these homemade hot chapatis - awesome tasty, believe me!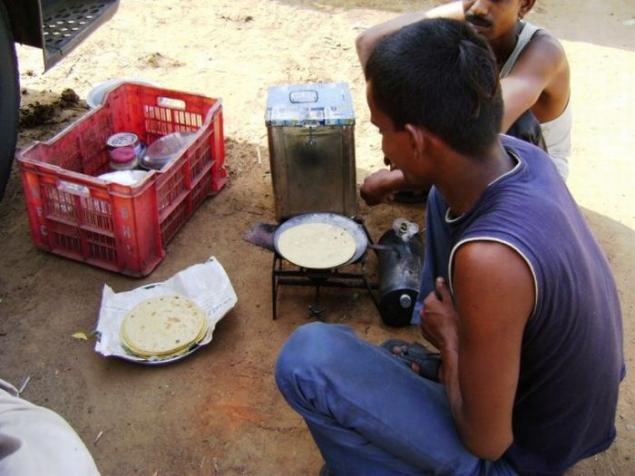 Wash truckers often in the rain, sleeping in the cabin or in the hammock under the body