Luxury hotel for pets "Barkley" is across the street from the hotel "Four Seasons" in Los Angeles. Very advantageous geographic location, let me say. While the guests of the hotel "Four Seasons" order breakfast in bed, swim in the pool or enjoy a massage, their pets in the hotel "Barkley" can get it all much beyond that. The level of service is truly unsurpassed.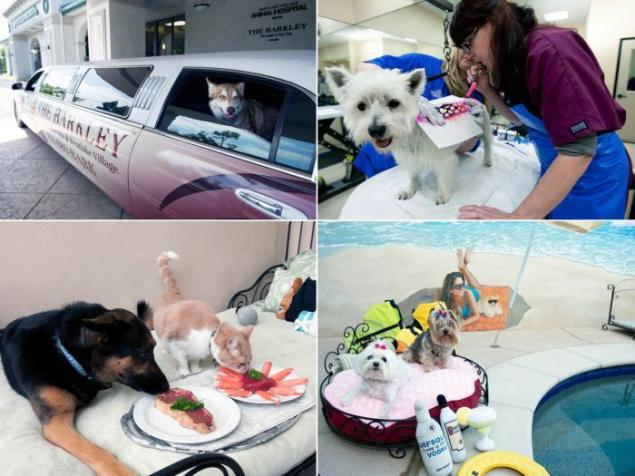 In the guest "room" - the climate control system and individual lighting, soothing music and air fresheners.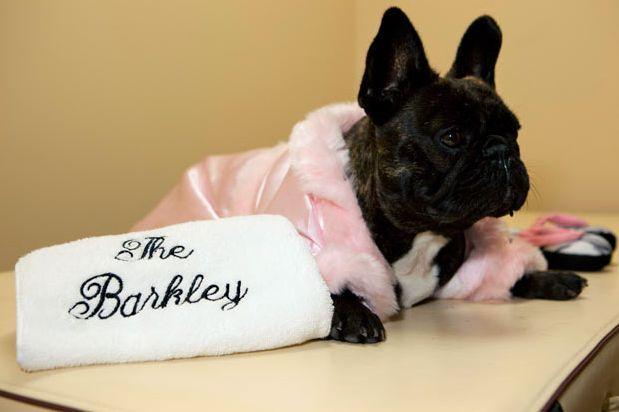 Cat apartments are smaller, but they provided a huge television screens broadcasting images of birds and tropical fish in the aquarium.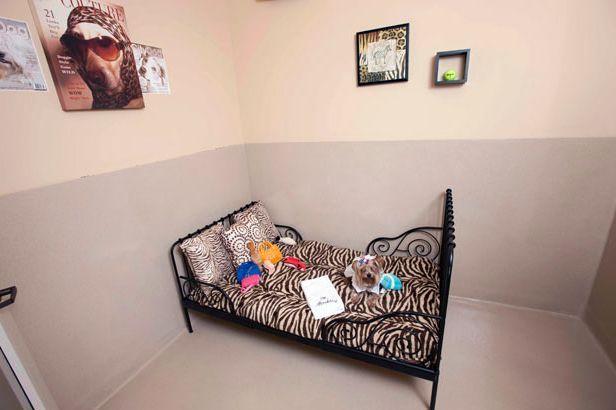 For those who belong to the diet of your pet just as anxious as to its own employees of the hotel will order a steak in the kitchen of the restaurant "Four Seasons". For cats who are not satisfied with the usual dry food or canned food, provided sushi tuna.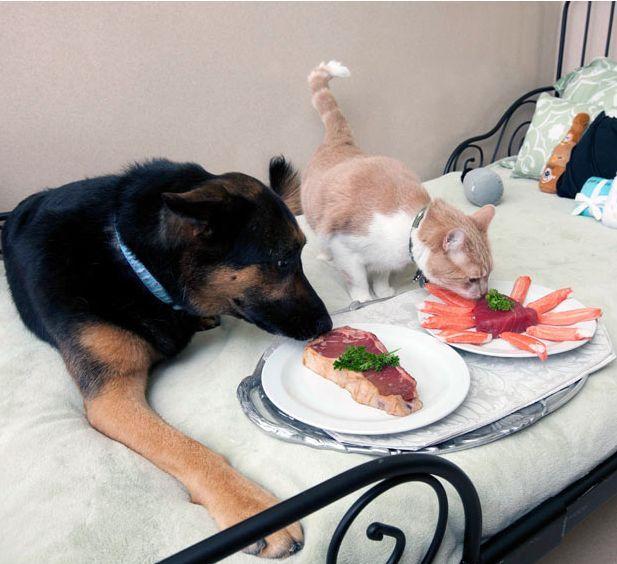 In addition to the spa, there is also a hair salon where you can get the service for coloring wool.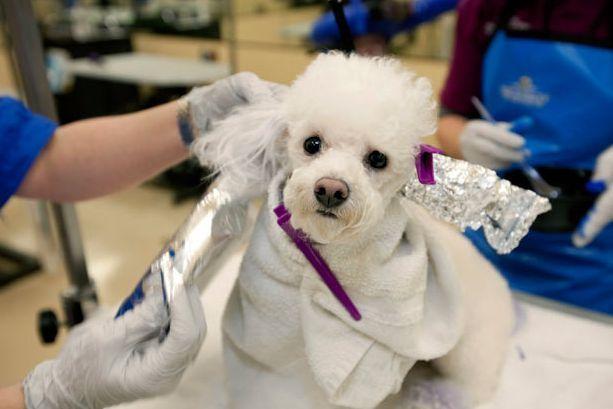 It uses only natural dyes and dog fashionista can flaunt painted in pink, blue or green legs, ears or tails ...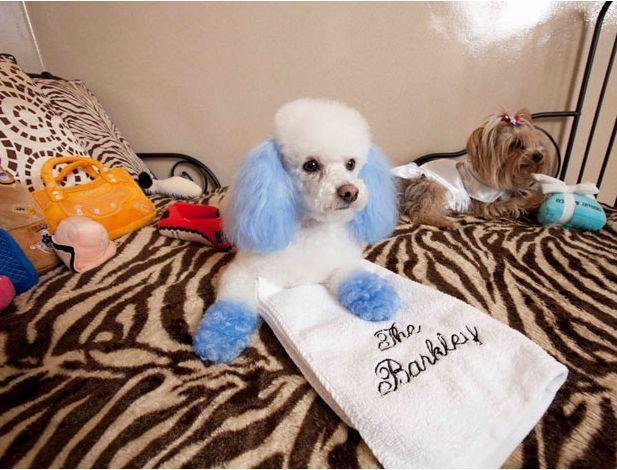 And for special mods provided leopard painting, striped coloring, which will turn your pet zebra, or - for special Patriots! - Coloring in the colors of the American flag. And all this without the slightest inconvenience or harm to the health of a dog or cat.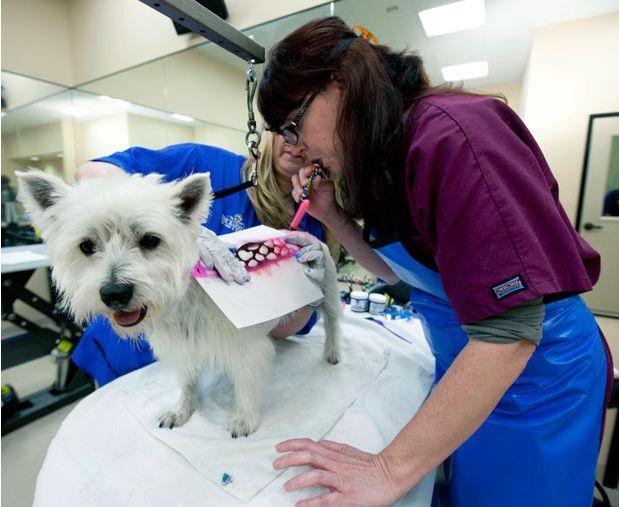 The spa offers massages and pedicure as well as talons decor using sequins and rhinestones.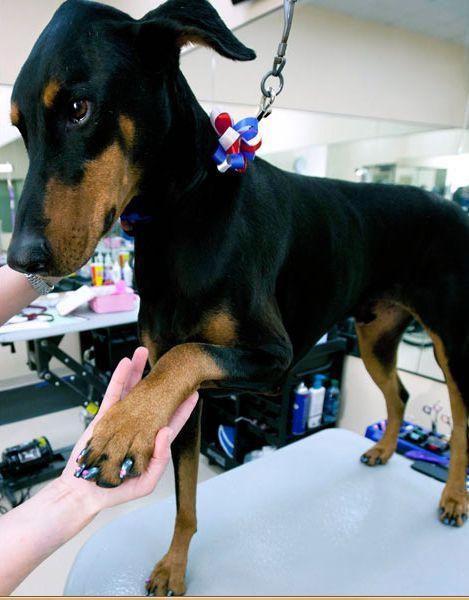 An experienced massage therapist can help reduce stress four-legged guests, rubbing the back.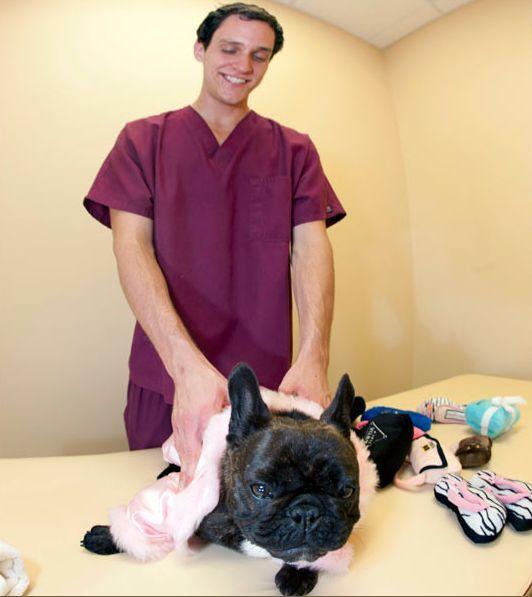 Recently, the hotel has included in its range of services swimming lessons or exercise therapy for pets. Individual swimming instructors accompany four-legged guests in the pool, where they were waiting for a large number of rubber toys. A less confident swimmers even provide a lifejacket.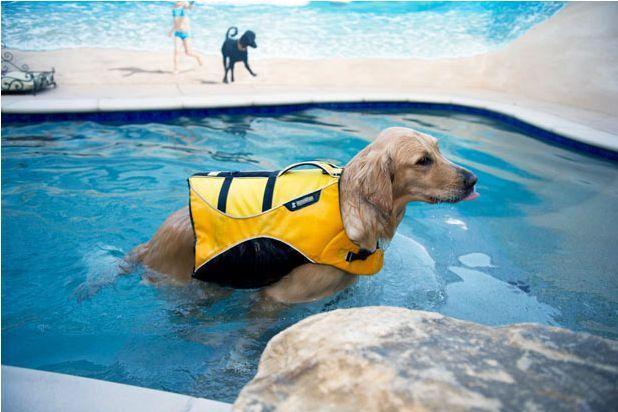 After swimming you can relax in a lounge chair or on a special rug, of course, a treat or a cold drink.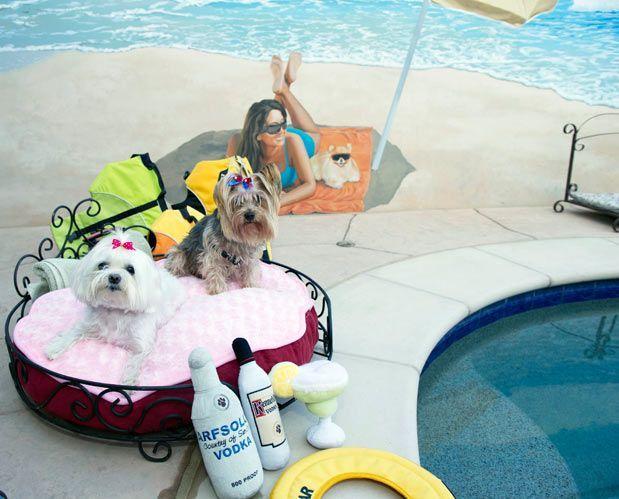 The daily room rate varies from 44 to 50 dollars to 100 dollars for a suite in the rush hour.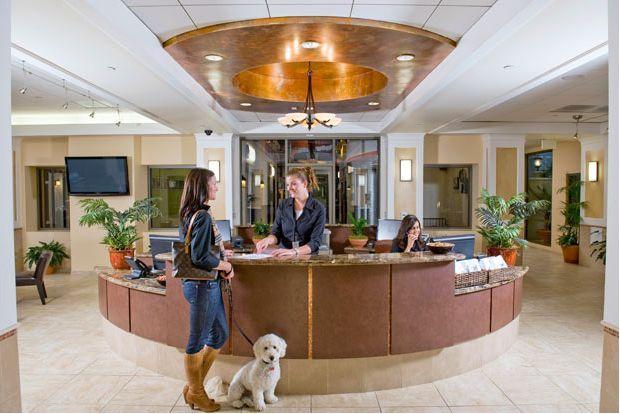 One of the guests of the hotel comes in a luxurious limousine special.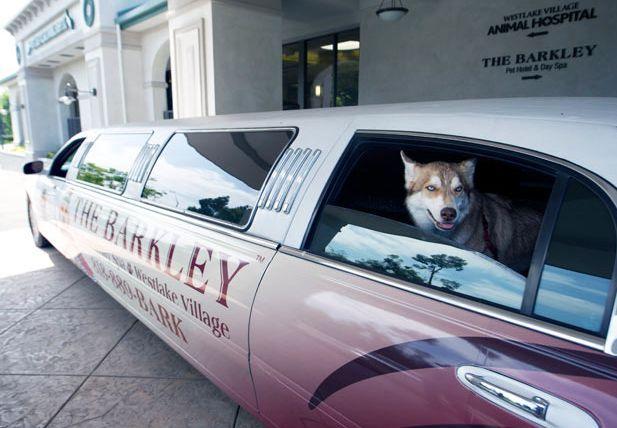 On the license plate says "Whip-pet».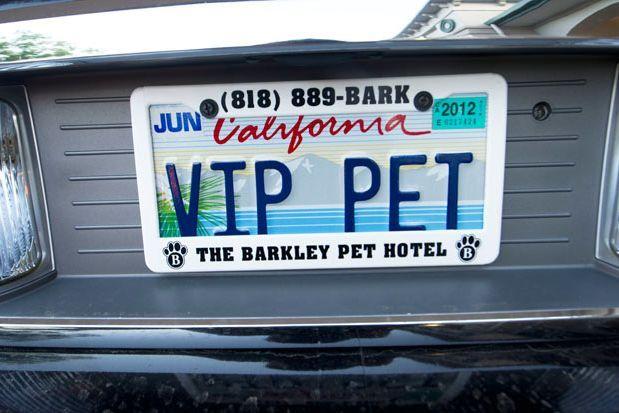 Yorkshire terrier Betsey resting on a cozy lounger next to the pool.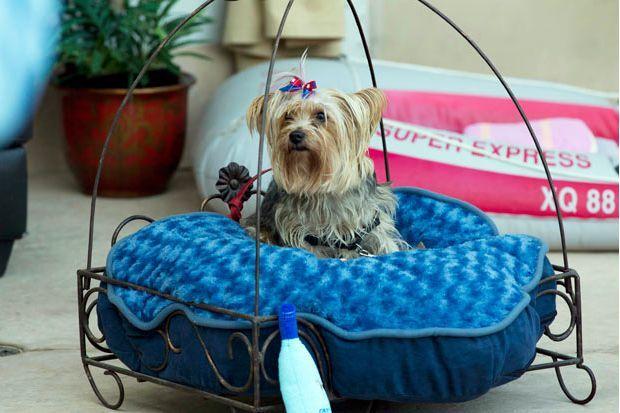 Dog for a walk.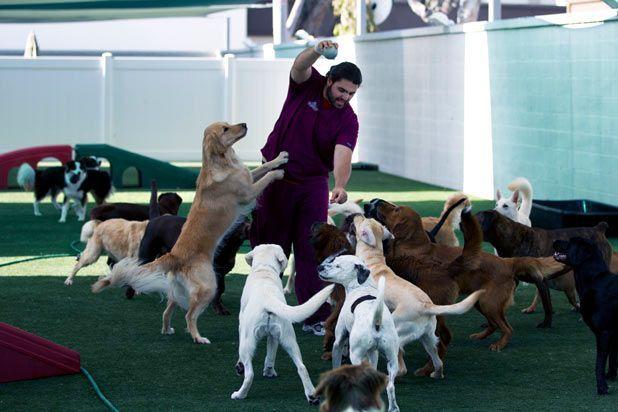 The most luxurious hotel for pets "Barkley" in Westlake Village, Calif.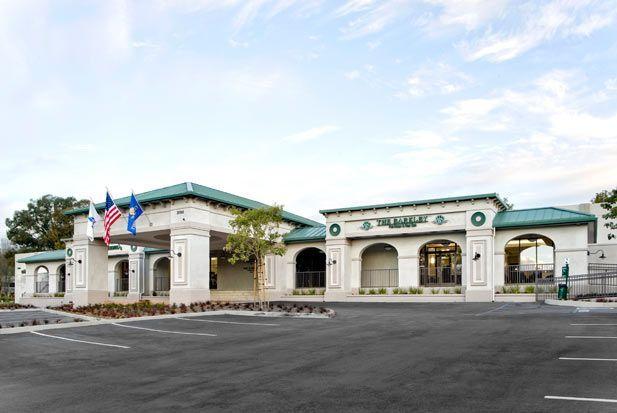 via source