Business center "Zinger House" is located on the main avenue in the heart of the cultural capital - a luxury representative building with large windows, storefronts, granite facing and decorative brass ornaments. The building of the business center has a rich history - beginning in the 20th century, it was built for the manufacturing of the American company "Singer", known worldwide for its sewing machines. In fact, this building was the first business center in the country's history of urban development. Since 1919, the building housed the large publishing houses - "Education", "Lenizdat", "Fiction" and "Art". At the end of 2006 over the restoration of the lower floors of the building, after which there is again located Book House - center bookstore. Just recently, on the top two floors of the building housed the company "VKontakte".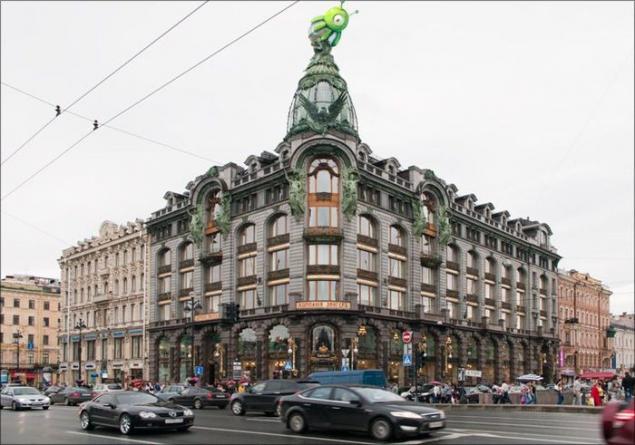 Opposite the building is the Kazan Cathedral - another place, past which no "say cheese" does not pass any tourist. And just down the road, with the Griboyedov Canal, is the Savior on Spilled Blood.
Where else can walk the guests who came to Peter, but to no Nevsky? It was there that we met by chance and Vlad invladis Tsyplukhin, head of the press service of the famous social network. Time was still before departure, so we decided to go to the office, which the company recently moved from a small rented apartment.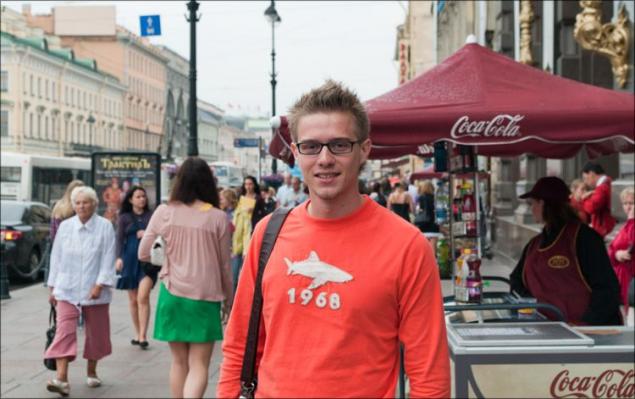 - What other companies are located in this building? - We asked Vlad, going to the gold-plated elevator.
- "Gazprom-Media", "Bank of Moscow" was recently ... here's "VKontakte" we stopped! - Told us a strange woman who have come with us to the elevator.
We smiled at each other :)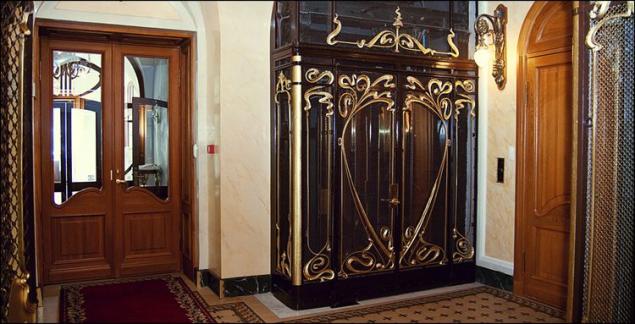 Receptionist company looks quite bleak, but modern: