Office - this is the place where we spend about the same amount of time as in bed. So it is not surprising that many employers are struggling to make their offices most comfortable. After all, this depends critically on the productivity of employees. Someone is trying to make offices in the country, and who is trying to recreate nature in the "urban jungle." Here are a dozen of some of the most interesting in the world of offices.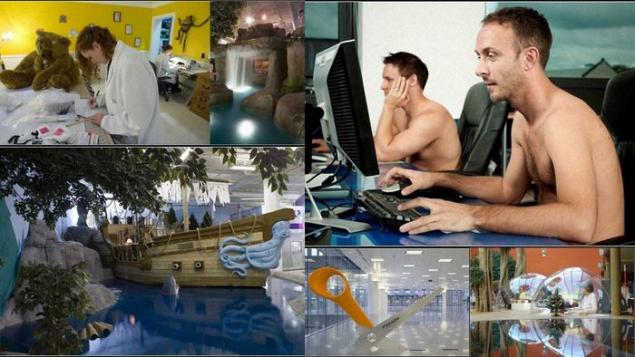 1. The office in the toy Autotrack.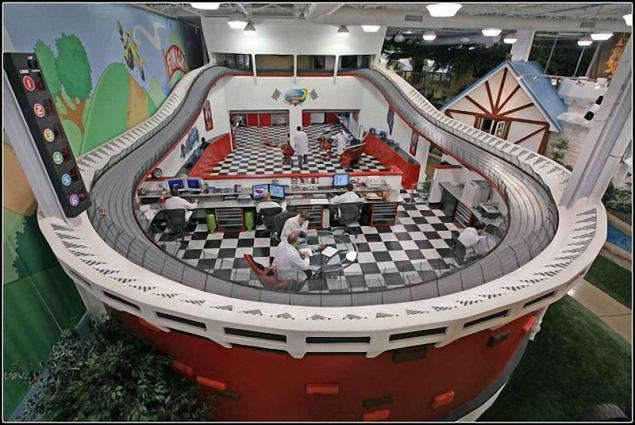 2. Company Invention Land, apparently believes that its employees must work quickly and intently. As, for example, run a race car driver. Because one of its offices located in the middle of a huge toy auto racing.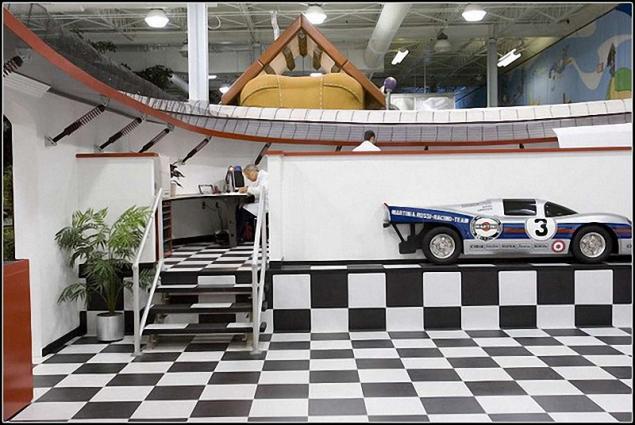 3. The Stationery Office.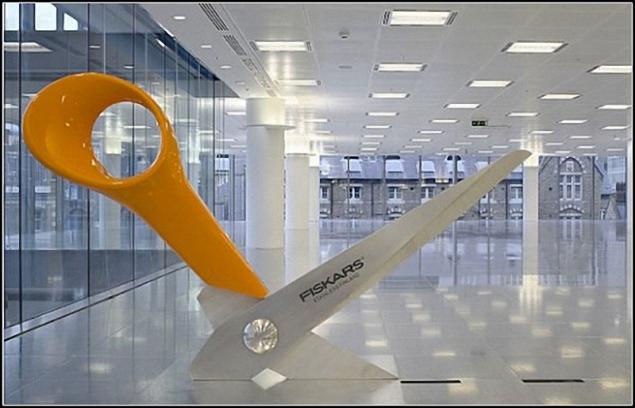 4. It would seem that what could be more banal than stationery, of which each office at least a dime a dozen? But it turns out, they can perfectly decorate the office space. True, it is necessary to increase these things dozens of times. It did studio Radford Wallis, create a design office buildings Giant Office Supplies in London.