Says the author: So, it was necessary to make the kitchen on the second floor. Rooms there have been made long ago. Made together with his father, for hiring someone to a particular work is more expensive. Fotkat decided later, so this kind of original. The bare beams of the first floor. Between the beams were put metal channel bars for reinforcement. Brought level with tie bars for laying bathrooms. All bars obrabotalis antiseptic from insects and rot. Wall pictures in the middle - the carrier, it will then lockers and a gas cooker. The walls are insulated with mineral wool.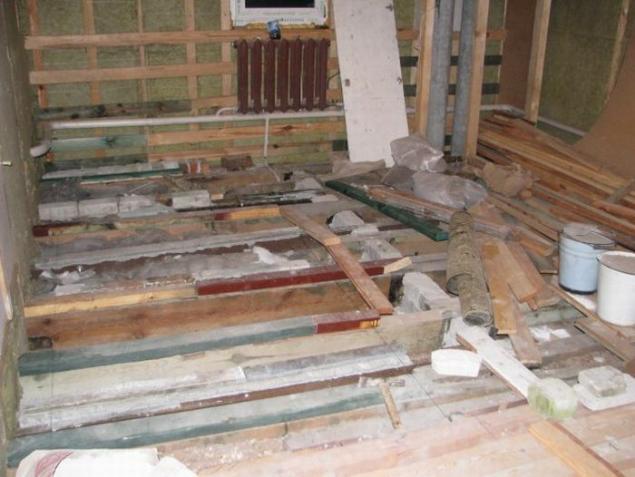 On beams put a sheet of steel with a thickness of 2, 5 mm to tie did not play then.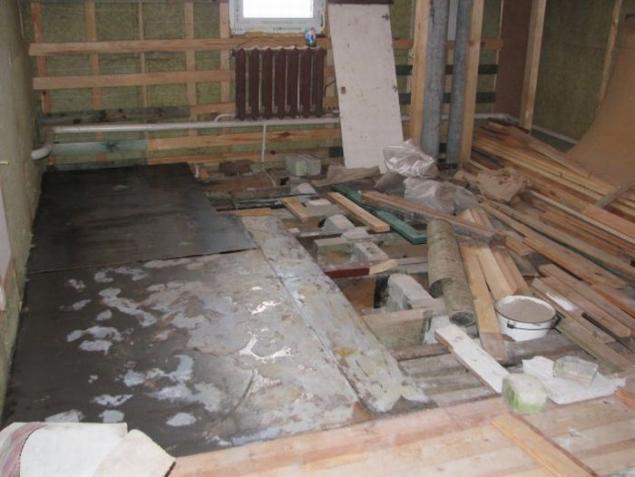 This is a view of the entrance to the future kitchen with a bathroom. Every right stuff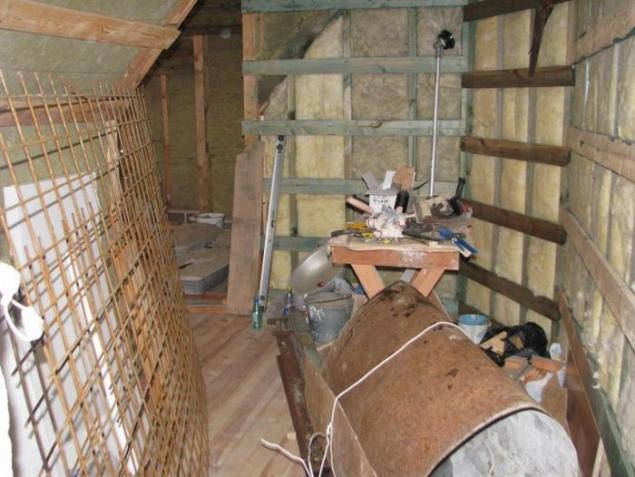 Put a metal grid.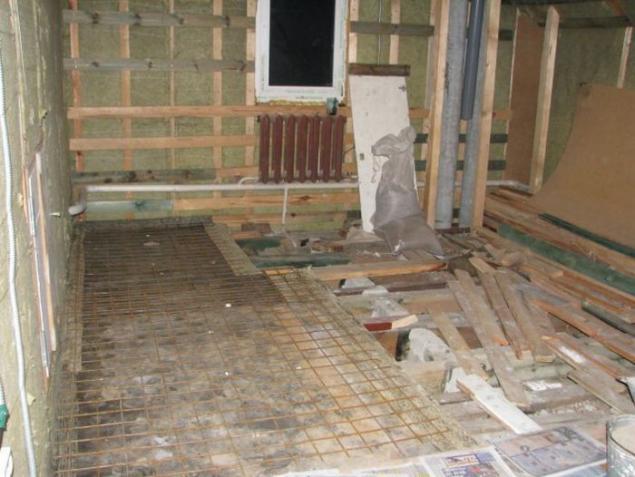 Fill screed, cement M500 1 3
Visible water drain hole