She was locked in the van, who stood at the Foundry Avenue in the center of the city for at least two days.
Suppose that on the circuit, but with a large piece of meat in his mouth, and in the shade outdoors. Year-old lioness named Ton sheltered for a time at the Mariinsky Hospital doctors. Let a tiny little square in the center of town and not like the African savannah, but still better than a van, inside which the animal spent the last two days.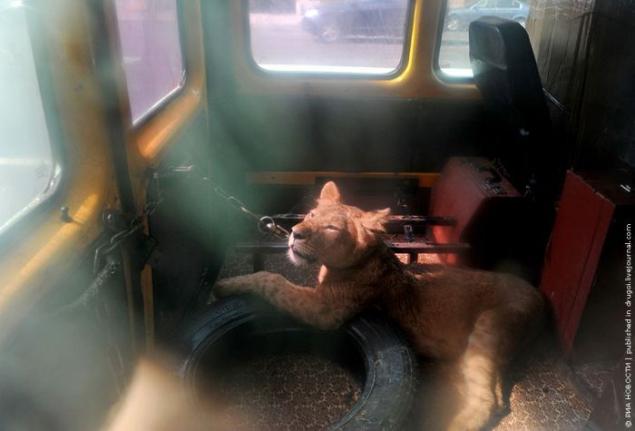 The car was parked on the road in the hot sun, when passers-by noticed the strange inhabitants inside. They removed the video hit the Internet, and then rushed to the aid of a lioness animal welfare advocates.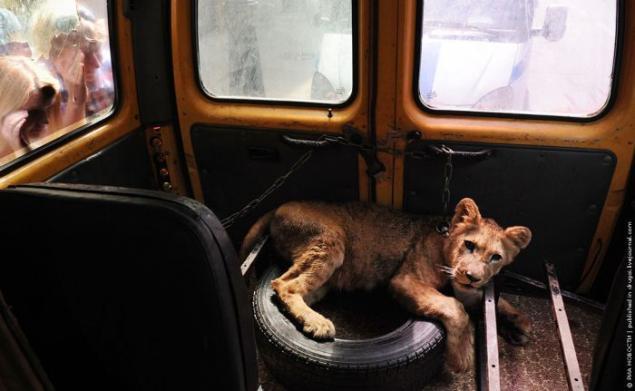 People introduced themselves as officers of the Penza circus tent, who came on tour to the northern capital, he explained that he had long been traveling in a car with a lioness. And I would love to take her to a hotel, but was not allowed. That had left a ton on the circuit in the minibus. Although representatives emphasize the tent, it is very homely, though a beast of prey, but was used to being around people.
via source