Gold shines finish my dagger;
Blade reliable, without blemish;
Bulat keeps his mysterious temper,
The heritage brane east.
MY Lermontov "The Poet»
Ilia Kulik - known among gunsmiths Yaroslavl blacksmith. Nowadays blacksmith surprise anyone is difficult, but that it may be interesting, I would say that it unusual blacksmith. This is not a craftsman, but a real Master jokingly makes a startling beauty of things made of damask and Damascus steel.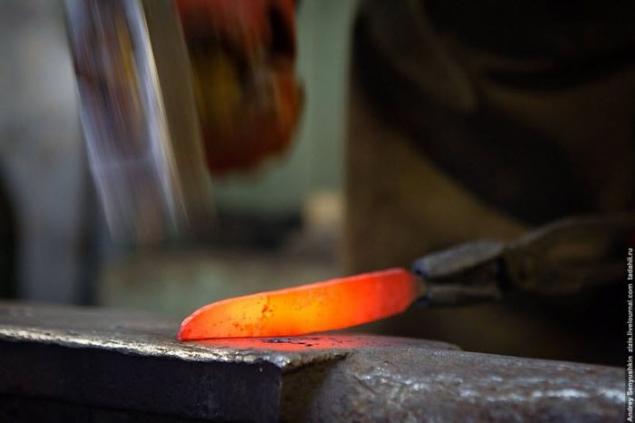 And Bulat and Damascus is very close in spirit heterogeneous beautiful steel. Damascus is obtained by tying up several plates of different metals. Taken several thin plates and repeatedly prokovyvayutsya, mixed metals and turns Damascus. Damascus steel cook. In the composition and proportions of the alloy and is one of the secrets of this metal. The photo is just bullion Damascus steel, we can say only that from the crucible.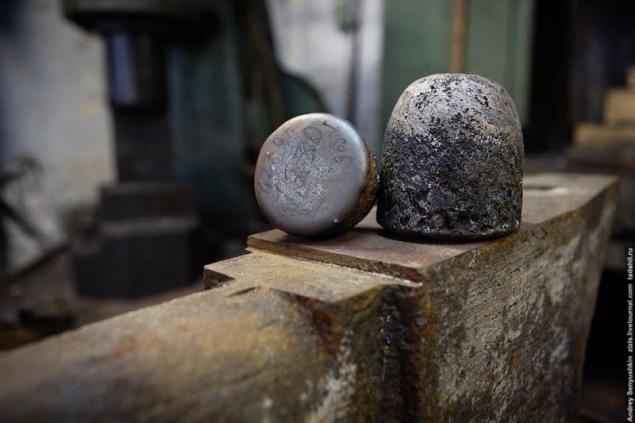 During cooking, every detail is important, the alloy must be cooked, but not be perederzhanym on fire, salt and pepper to taste. What happens next depends on the preference of the wizard. Someone prefers unfetters entire ingot, someone cut it along or across, this will depend on the future pattern and strength of the blade. Ilya prefers to cut into four parts, like an orange.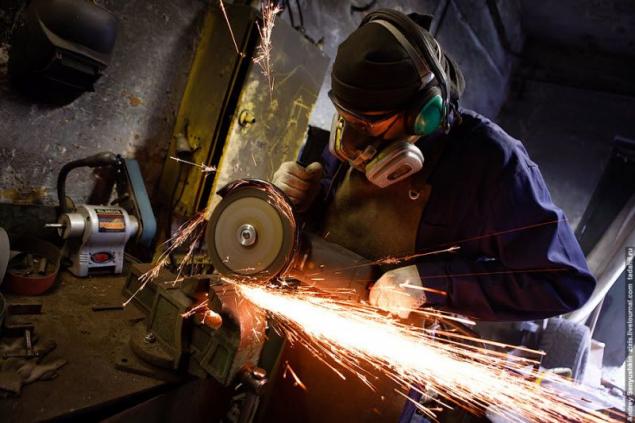 Bullion metal pattern resembles cut wood, just circles. This pattern very few people interested, so the correctness pull the shoes is not only strength, but also the future pattern of veins.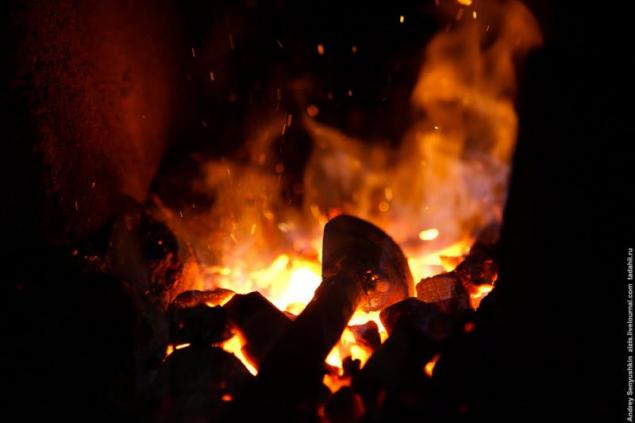 Do you think Elijah will show us some secrets? Of course not, we will train on the water pipes! This, of course, a joke. The pipe is welded at the initial stage for the convenience of grip.