Many tormented by the question of status and the appearance of the mysterious graffiti Paul Durov, who think it is not required to explain. Who though a little aware of what is happening or has known the word "Caves", want to know the truth, and if someone from St. Petersburg ruferov sitting at the computer and the founder of the contact who post it on behalf of the PD status.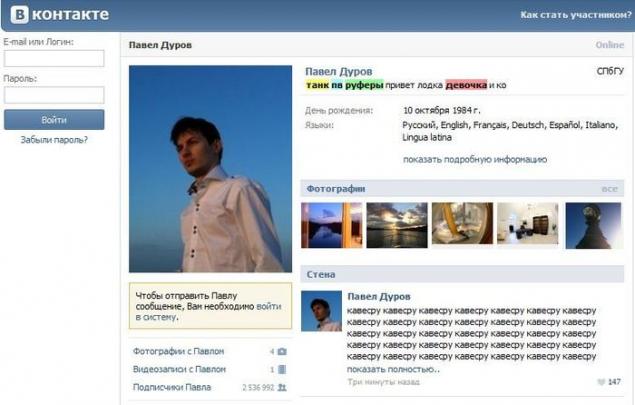 One Saturday evening, after the art-mob to launch Chinese lanterns caught me in the Rostral Columns three of my friends, is not ignorant of Ignat ([info] ignat_chernyaev), yellow, girl Nina and Lodka.Ih proposal was simple, let's go to the House of Books (DC ), where the office of the Contact window otkryto.Cherez 10 minutes we were on a nearby roof of the Palace of Culture. The house is notable for its dome of the book with a ball on the verhu.V this dome has long dreamed of visiting all who saw it, we are no exception, and after the appearance of "In Touch" in the attic and under the dome of the building, it seemed almost impossible.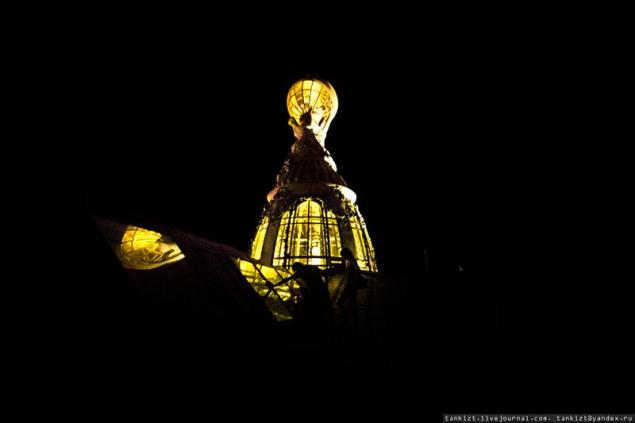 Once on the Roof DC, immediately went down to the window, it really was discovered, immediately behind the curtain hiding datchik.Hlopok hands and sensor lights, all who were quickly climbed to the top and looked in the window leading into the office ... No reaktsii.Spustilis down again and went into the hall, there hung a "Pirik" and next door "Pirik" and the camera again drawdown, now no longer alone, and all rushed back to the roof to the windows to see what will happen next,.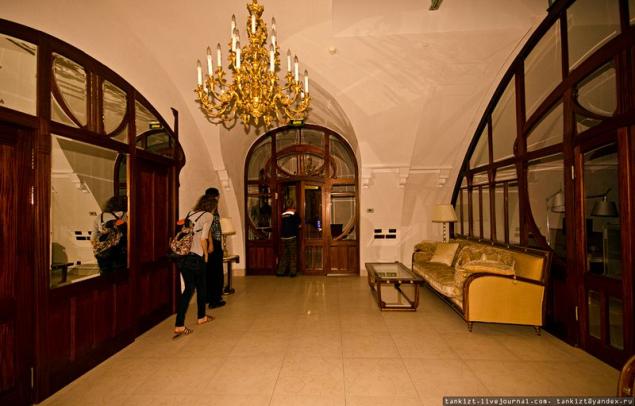 But nothing happened, after sitting for 10 minutes on the roof and came back into the room, immediately moved to the stairs to the dome, where you dumaete.chto it? That's right, another sensor, which of course also worked, what was easily recognizable by a lit red light) But turning back was not there, and apathy on the drawdown is very encouraging and we moved the spiral staircase to the dome.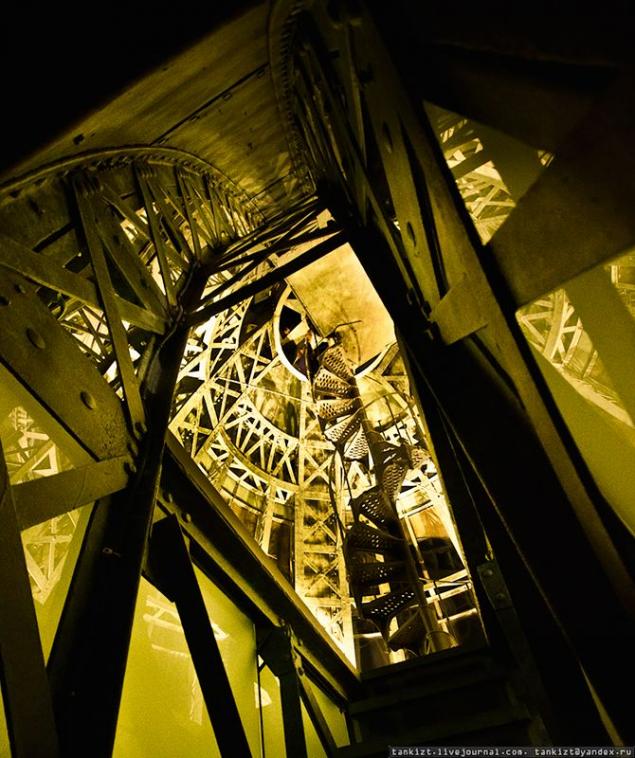 Which surprisingly was quite small and very tёmnym.Snimat come with hands on ISO 2500, sometimes using vspyshkoy.V shot hit head boats.