Money - it is a unique eye-stopper, which immediately captures the attention of the consumer. The use of such self-serving "eye-catcher" in the outdoor and guerrilla advertising is a lot of room for creativity in advertising a variety of product categories, ranging from charitable giving and ending with the magazine for car enthusiasts.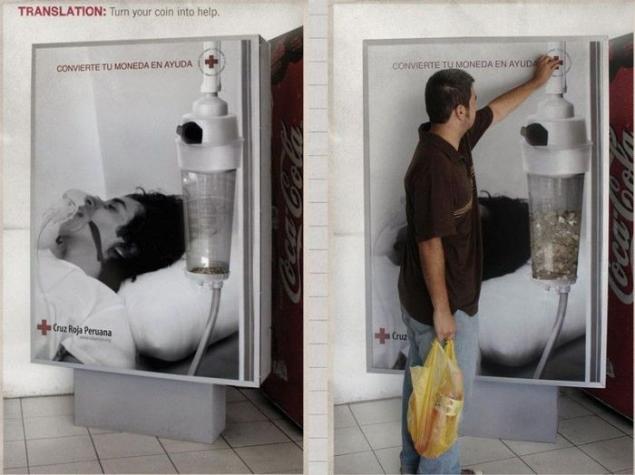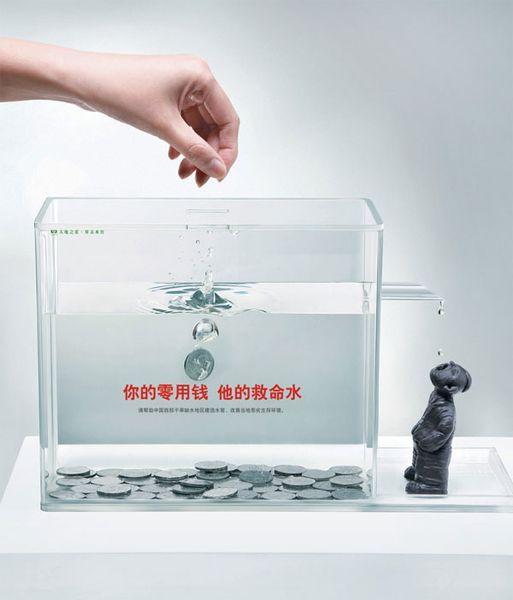 1. donation box Chinese agency Mccann HeaithCare invented the donation box that turns each coin in a drop of water flowing into the mouth need. The campaign calls sacrifice for the construction of canals and reservoirs in arid areas of western China.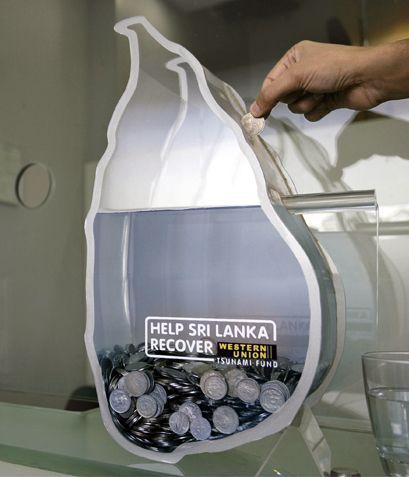 2. box for donations to the Fund of assistance to Sri Lanka after the devastating tsunami in 2004 56,829,152
3. The more coins to throw in the donation box Unicef, the closer to the water boy. The agency TBWA \ Singapore.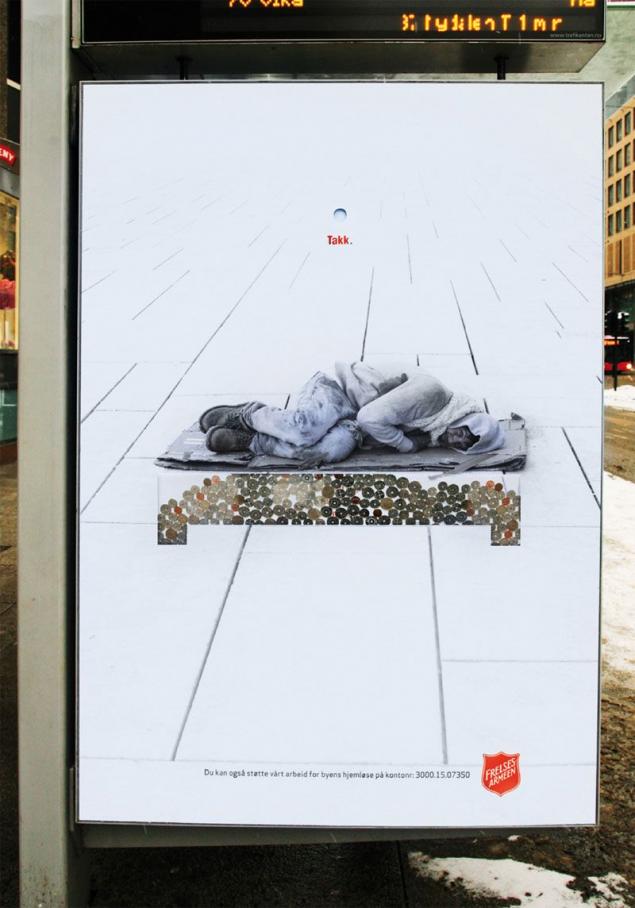 4. The Agency has come up Try Oslo for charity Salvation Army promotional piggy bank. On the bus were placed posters with the image of homeless people lying and sitting right on the pavement. The protective glass was made for the opening coin tossing people who lined the makeshift bed and a roof for the homeless. Thus the NGO "Salvation Army" provided a unique opportunity for everyone to simply and easily make a donation and show what the money will go: on a bed and a roof over the heads of people who need them. The inscription on the print: A small coin can make a big difference.