Yesterday we talked about the head of Tajikistan's modest house, now let's talk about the residence of Ukrainian leader.
First published exclusive photos and a plan of all the objects of the former state residence Mezhyhiria, where lives today President Viktor Yanukovych, and the types of houses on top of Yulia Tymoshenko and Arseniy Yatsenyuk.
Aerial Photo Mezhyhirya shows what is its vast territory (136, 6 ha) in addition domaglavy state.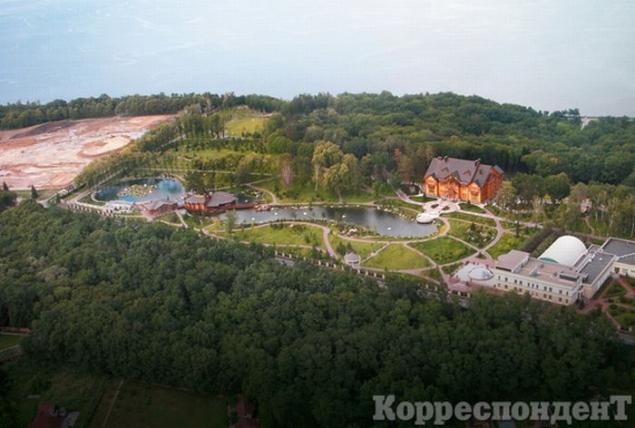 Aerial survey clearly shows the house where Yanukovych officially resides, and numerous other facilities located on the territory of the former state residence.
To understand what has got into the camera lens, the journalists used the project development of the territory, which developers presented at the public hearings Vyshgorod district council.
The magazine found that private residence consists of a house Mezhyhiria Yanukovich, where he invited the journalists, a huge "club house", which is building a President and Co, as well as the cascade of pools, sports club with a shooting range, a tennis court, a bowling alley and a sauna. On the way two more club - golf and horse riding.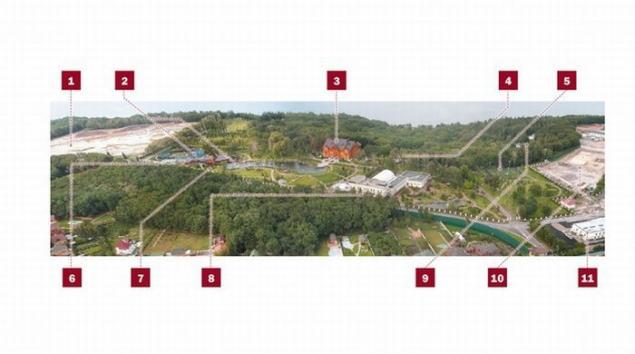 Secure estate consists of a house Mezhyhiria Yanukovich, where he invited the journalists, a huge "club house", which is building a President and Co, as well as the cascade of pools, sports club with a shooting range, tennis courts, bowling and sauna