Author: This story happened to my friend. Little time to take a picture and understand. Policeman someone saw them Niva stopped and fled into the woods. Under the cut a little story.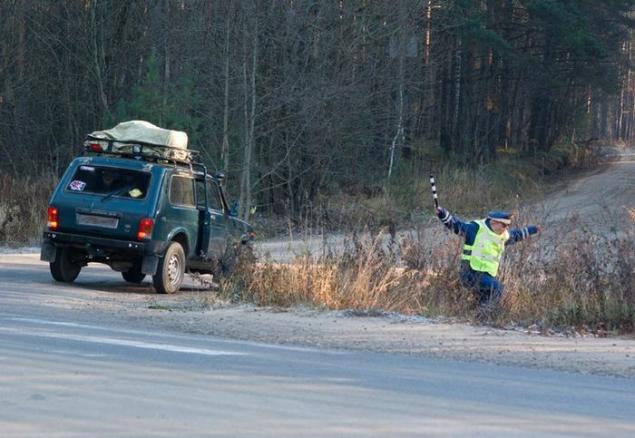 On the day the police with a friend, we stopped at a small shop at the crossroads in the Leningrad region.
While Comrade bought in the store cigarettes and mineral water, I left the car with a camera.
On the opposite side of the road was a Policeman. Brakes machine. I it did not pay attention to, as long as it does not whistle in his whistle. I turned around and saw that he was in the middle of the road waving a striped stick. According to this requirement ottormazhivaetsya Niva. Suspecting nothing, I raise the camera to make a simple picture Policeman at work ... but do not have time to make the picture as passenger door slightly ajar and Niva Policeman headlong rushes from the road to the nearby bushes and farther into the woods! I only just managed to push the button of the camera! I was taken aback, did not know how to react. Niva immediately left.
My friend came out, I showed him a picture. Laughed a little, and then the question arose: what is so saw Policeman?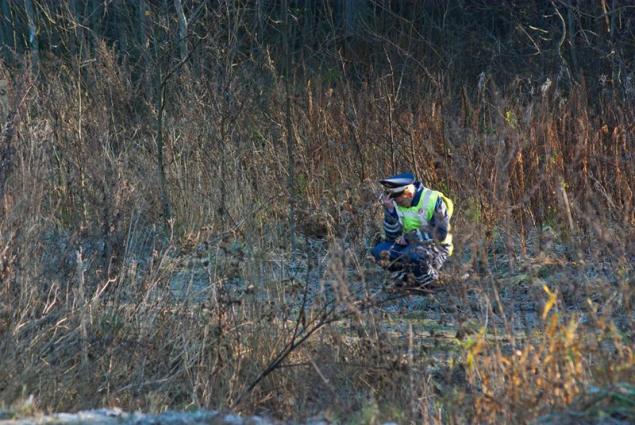 We drove away from the shop and I saw in the woods of the very Policeman. He was sitting in a pose Gopnik, nervously smoking, kept his head and swayed slightly. Approaches and asks what happened, we decided not to, suddenly frightened PM would get the personnel and will be shot. Left.
Source: pryf.livejournal.com