On the assembly it took eight weeks, but the effort failed, and now in Germany, in Duisburg there were "Crouching Tiger and Turtle" - a roller coaster, which is necessary to walk, not ride in a carriage.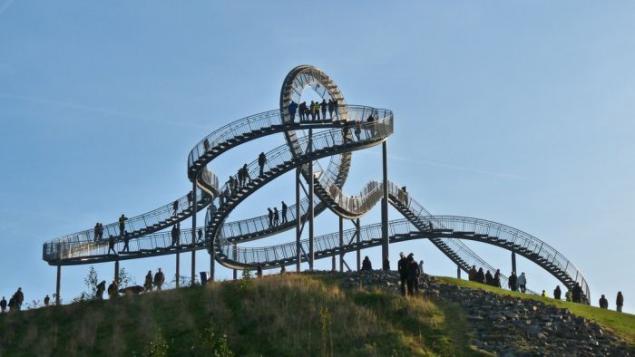 Construction height of about 11 meters is part of a city project "Cultural Capital".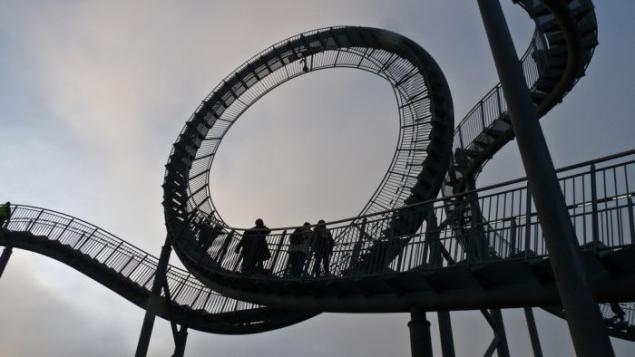 "Crouching Tiger and Turtle, The Magic Mountain" (the full name of the attraction) - the work of sculptor Ulrich Ghent and Heike Mutter.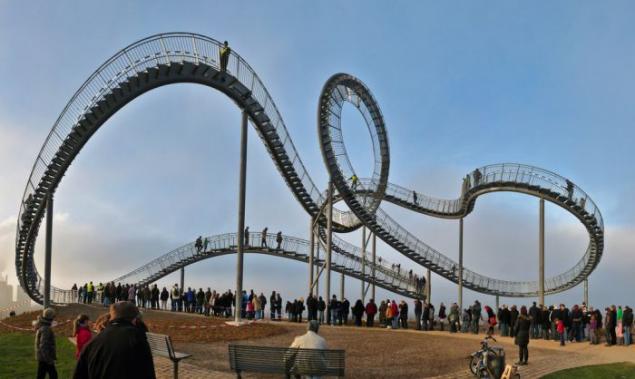 Visitors are invited to walk through this unparalleled slide and take a fresh look at the views of the Ruhr with their height.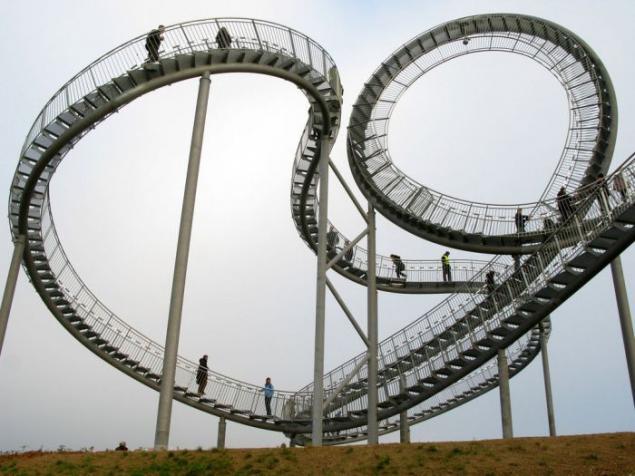 Design, set in the hills of Heinrich Hildebrand, made of steel and zinc. It is symbolic, because earlier at the site of the park was mined zinc.