Famous blogger continues to walk in Moscow and finds out what happened to the new capital.
This time the news is not very good, because it is very correct and necessary pedestrian areas continue to do very badly.
See for yourself.
01. To begin with pedestrian zones. All pedestrian crossings are made properly. It is unclear why the reconstruction of not just do it right. I already wrote a great post on how to be a pedestrian crossing.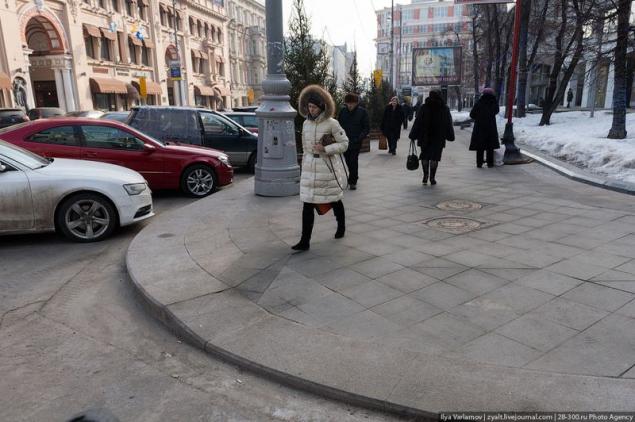 No curbs should not be. I do not have to go down a pedestrian on the road, and the car should rise. The entire trip should be in the same level. Here is an example from Budapest.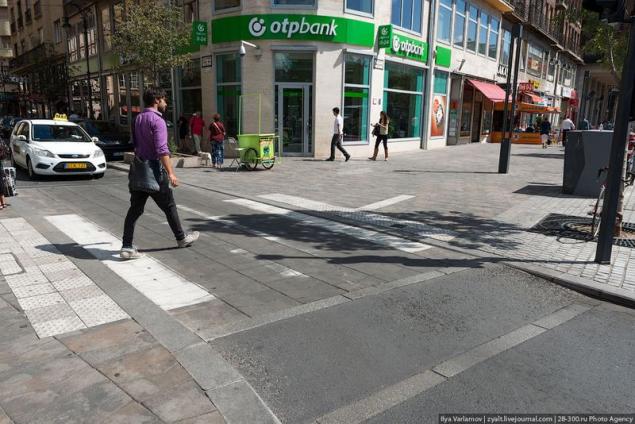 02. Another example. Plank road cuts through the pedestrian zone. It should not be. Next week I will try to remove the intersection of the top and draw the correct picture.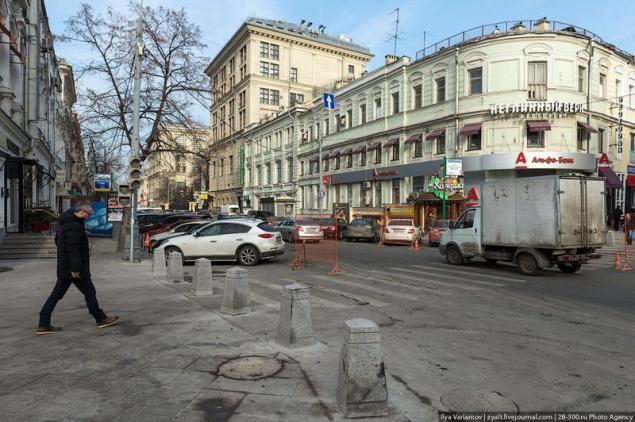 03. On the pedestrian zones set flower beds ...