These monuments were designed to perpetuate the memory of Red Army soldiers who fell in the battle for Berlin. On the territory of these memorials laid fraternal cemetery, which buried more than 20 thousand Soviet soldiers.
Source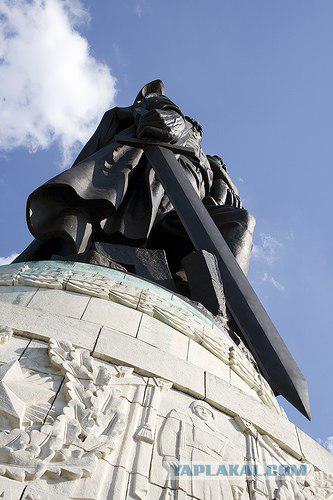 The first memorial to the monument is very close to the Reichstag, in the Tiergarten, in the northern part of the street on June 17 (Strasse des 17 Juni). Built in 1945, the stone for the building was taken from the destroyed Reich Chancellery,.
The monument is located in the zone of British occupation, but its construction was supported by the Allies. Even during the Cold War at the monument to the Soviet stood watch.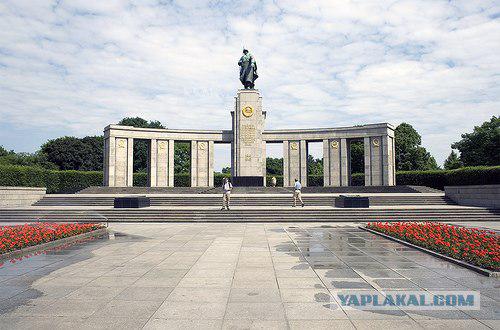 A second memorial is not really in the center. We need to go to Treptow Park ("Treptower Park") on the S-Bahn'e.
Treptow Park - a popular vacation spot among Berliners. It is located on the promenade of the Spree, where pleasure boats moor. At the weekend there is not overcrowded: adults buying children sugary sweets, treat themselves to themselves sausages with beer. You can buy consumer goods at suspiciously high price.
But the memorial is a little away from this bedlam, across the street. There is silence, peace, and relatively few people.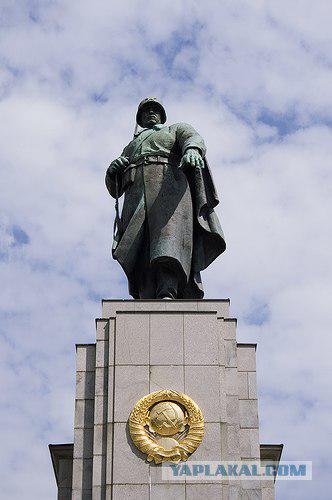 ***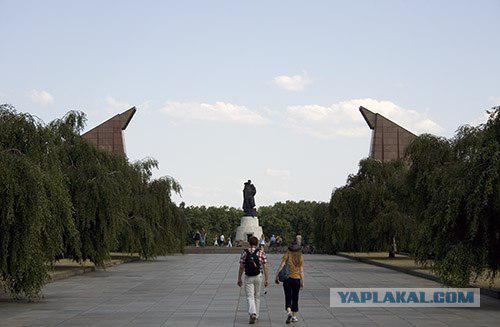 ***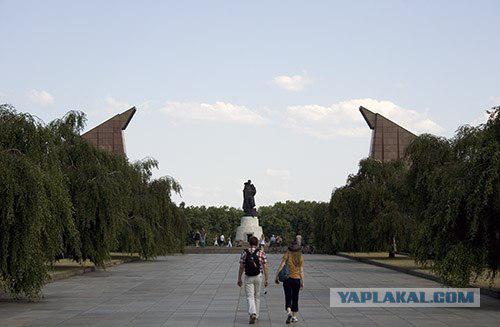 Memorial opened May 8, 1949 with the aim to perpetuate the memory of 80,000 Soviet soldiers who died in the Battle of Berlin.
The main dominant of the memorial complex is the figure of a Soviet soldier with a sword and a German girl in his arms. To figure alley leads passing through the portal of the two banners made in granite, next to each of them and bowed down on the soldier.
The mustachioed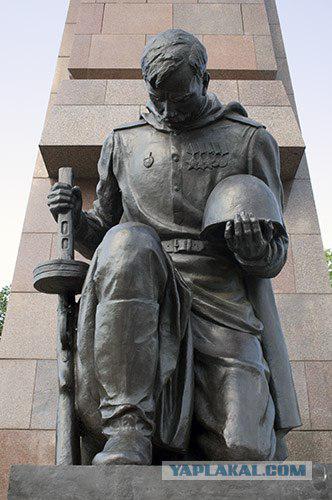 And beardless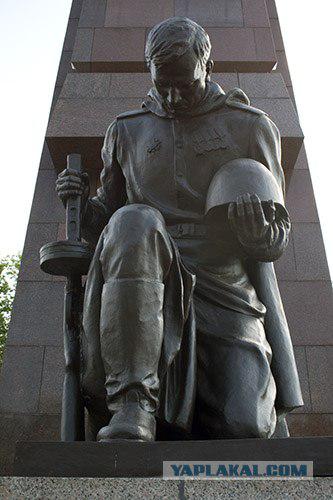 The sides are white stone with quotes comrade. Stalin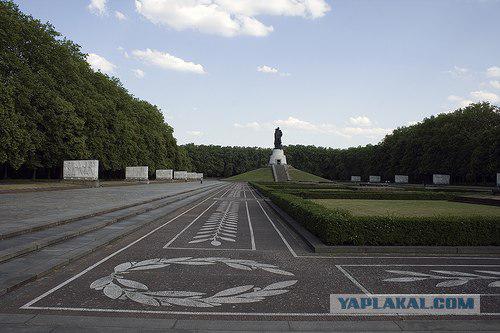 It is believed that the prototype served as a sculptor Soviet soldier, a native of the village of Voznesenka Tisulsky district of the Kemerovo region, Nikolai Masalov who saved German girl during the assault on Berlin in April 1945.
It is understood that the sword in the hands of the soldier is the same sword that work conveys warrior depicted on the monument "Rear - Front" (Magnitogorsk), and which then raises the Motherland on Mamayev Kurgan in Volgograd.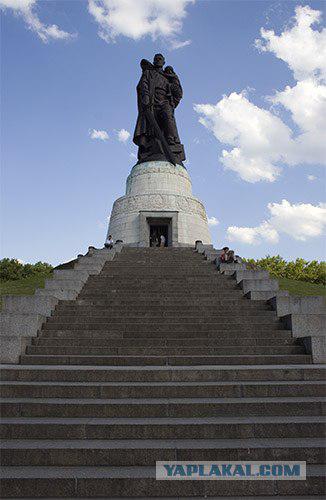 View from the soldiers in the back of the
Posted in [mergetime] 1241755814 [/ mergetime]
In the fall of 2003 soldier sculpture was dismantled and sent for restoration. In the spring of 2004 restored the sculpture was returned to the place. Funding support for the monument made by the German government. In Germany, it is not accepted to speculate on such events for the sake of immediate political conjuncture. Probably because the top level of the nation's attitude to the war and its consequences clearly defined, and in the minds of ordinary citizens are not observed inadequate fermentation to review the status of the monument, as well as its availability, transport, dismantling. I have never heard of acts of vandalism against the Soviet memorials in Germany.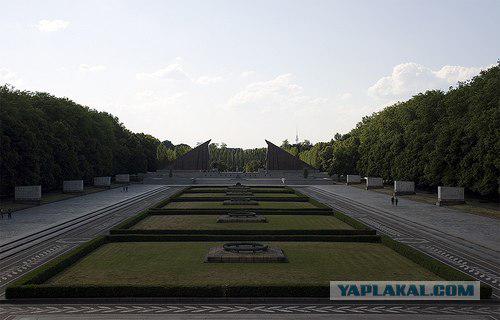 Source: