1). Faina Ranevskaya
August 27, 1896 - June 20, 1984
Real name - Feldman. She was born in Taganrog. She graduated from the private drama school. Since 1915 - actress of Moscow region, the Crimea, Rostov-on-Don, Baku, Arkhangelsk, Smolensk and other cities, since 1931 - the actress Chamber Theatre, in 1935-1939 - the Central Theater of the Red Army in 1943-1949 - Drama Theatre (now Theater. Ow. Mayakovsky), in 1949-1955, and from 1963 - Academic Theater. Moscow City Council in 1955-1963 - the Moscow Theater. Pushkin.
USSR State Prize winner:
1949, 1951, for theatrical work;
1951 for her role in the film Frau Wurst "They have the Motherland».
People's Artist of USSR (1961).
Editorial board of the British encyclopedia "Who is who» («Who is who») is included in the top ten most outstanding actresses of the twentieth century (1992).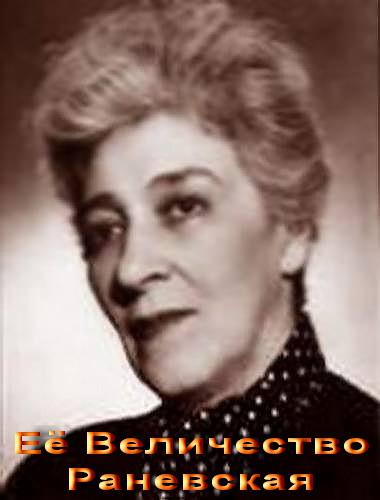 2).
When brought to Moscow "Sistine Madonna," all went to look at it. Faina heard a conversation between two officials from the Ministry of Culture. One claimed that the picture is not impressed him. Ranevskaya noticed:
 - This lady for so many centuries in such people the impression that she is now free to choose to whom to impress her, and who does not!
***
God created the beautiful women that they may love men and - stupid, that they may love men
***
This ass is called "ass-Igrunov».
***
What, in your opinion, women tend to be more faithful brunettes or blondes? "
Without hesitation she replied, "Gray!"
***
Women, of course, smarter. Have you ever heard of a woman who'd lost her head just what a man beautiful legs?
***
Head beauty can not help anything! (Looking at the hole in my skirt)
***
Kritikessy - Amazons in the menopause.
***
When Grasshopper legs hurt, she jumps sitting.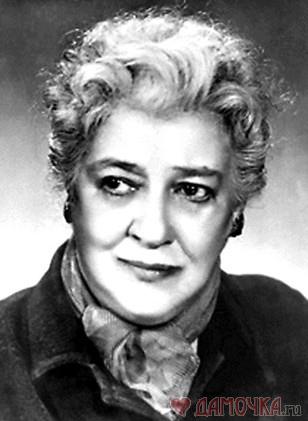 3).
About Health
To the question: "Are you sick, Faina?" - She usually replied: "No, I just look like that».
***
What I do? I pretend to health.
***
I feel, but it is bad.
***
Health - this is when you hurt every day in a different place.
***
If the patient really wants to live, doctors are powerless.
***
Sclerosis can not be cured, but you can forget about it.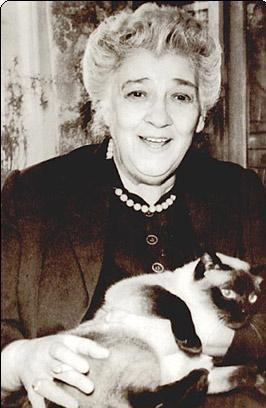 4).
About age
Old age - is not disturbed when bad dreams and bad reality.
***
I'm like an old tree on the station - no one needs, and throw a pity.
***
Old age - it's just disgusting. I believe that this ignorance of God, when he lets live to old age.
***
Scary when you're inside the eighteen when admiring the beauty of music, poetry, painting, and you have to go, you do not have time, but only start to live!
***
My God, how slipped life, I had never even heard the nightingales sing.
***
Thoughts are drawn to the beginning of life - then life comes to an end.
***
When I die, bury me and write on the monument: "She died of disgust".
***
Aging boring, but this is the only way to live a long time.
***
Old age - a time when the candles on the birthday cake cake itself more expensive, and half goes to urine tests.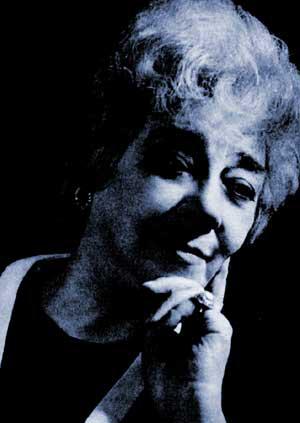 5).
The work
Money is eaten, and the shame remains. (About his work in the movie)
***
Photographed in a bad movie - it is like spitting into eternity.
***
When I do not give a role, I feel the pianist, who cut off his hands.
***
I - Stanislavsky miscarriage.
***
I am a provincial actress. Where am I just not served! Only city Vezdesranske not served! ..
***
I, because of my talent tempered, squeaked like a mosquito.
***
I lived with many theaters, but did not have fun.
***
The fourth time watching this movie and I must tell you that today, the actors playing more than ever!
***
Success - the only unforgivable sin towards its close.
***
How mistaken belief that there is no essential actors.
***
We are accustomed to single-celled said kutsym thoughts, then play Ostrovsky!
***
I receive a letter: "Help to become an actor." The answer is: "God help!»
***
Perpetuum males. (About Directed by Yu Zavadsky)
***
He died from the expansion of fantasy. (About Directed by Yu Zavadsky)
***
Wee in the tram - all that he did in art.
***
I do not recognize the word "play." You can play cards, at the races, checkers. On stage, we have to live.
***
Pearl, I'll wear in the first act, it must be present - requires a capricious young actress.
Everything is real, - calms her Ranevskaya. - All: the pearl in the first act, and poison - in the latter.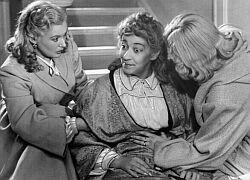 6).
Statement and life
All my life I've sailed in the toilet butterfly stroke.
***
I am a social psychopath. Komsomolskaya with a paddle. You can touch me on the subway. This is where I'm standing, polusklonyas in bathing cap and copper shorts, into which all oktyabryata seek to climb. I work in the underground sculpture. I polished so many feet, even the great prostitute Nana would envy me.
***
Satellite Fame - loneliness.
***
One must live so that you may remember and bastards.
***
I was smart enough stupid to live life.
***
Who knew my loneliness? Damn him, this is the talent that made me unhappy. But audiences really love? What's the matter? Why train so hard in the theater? In the movie, too Gangsters.
***
In Moscow you can take to the streets dressed as God wills, and no one paid attention. In Odessa, my calico dresses cause indiscriminate confusion - is discussed in hairdressing, dental clinics, tram, private homes. Everyone grieves my monstrous "stingy" - because in poverty, no one believes.
***
Loneliness as the condition is not treatable.
***
Damn the nineteenth century, damn upbringing: I can not stand it when men sit.
***
Life passes and bows, like an angry neighbor.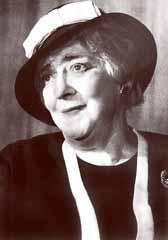 7).
On various topics
Spelling errors in the letter - like a bug on a white blouse.
***
Tale - a frog when he married, and she was a princess. A true story - this is when the contrary.
***
I talked long and unconvincing as if talking about the friendship of peoples.
***
Family replaces all. So, before you start it, you should consider that more important to you: family or all.
***
Let it be a little gossip, which should disappear between us.
***
I have not come across a person, as a personal affront.
***
That we may see how much we overeat, our stomach is located on the same side as the eye.
***
This man - a man who remembers exactly female birthday and never knows how old she is. The man who never remembers a woman's birthday, but knows exactly how old she is - it is her husband.
***
I have always been clear - people are ashamed not ashamed of poverty and wealth.
***
I clear my thoughts shallow?
***
Child with first grade should be taught science alone.
***
Tolstoy said that there is no death, and there is love and the memory of the heart. Memory of the heart so painful, would be better if it was not ... It would be better to kill the memory forever.
***
You know, when I saw this bald man in an armored car, I realized: we are waiting for big trouble. (About Lenin)
***
It is not a room. It is a mere pit. I feel like a bucket, there is omitted.
***
"You would not believe the Faina, but I have not kissed no one but the bride».
 - "Is that you brag about, my dear, or complain?»
***
An employee of the Radio N. constantly experiencing the drama because of his love relationship with a colleague, who was called Sima: she was crying because another quarrel, he threw it, it made him an abortion Ranevskaya called her "victim HeraSimy».
***
Once Ranevskaya asked: Why beautiful women enjoyed more success than clever?
 - It's obvious because of the blind men very little and silly dime a dozen.
***
How many times in the life of a woman blushes?
 - Four times on their wedding night, when for the first time unfaithful to her husband, when for the first time takes the money, the first time I give money.
And the man?
 - Twice: the first time when he can not second, the second when it can not first.
***
Ranevskaya with all his household and a huge luggage arrives at the station.
 - It is a pity that we did not bring the piano - says Faina.
 - Unfunny - says one of the escorting.
 - Really pointlessly - sigh Ranevskaya. - The fact that
I left the piano all the tickets.
***
Once Yuri Zavadsky, artistic director of Theater. Moscow City Council, where she worked
Faina Ranevskaya (and with whom she had far
cloudless relations), shouted in the heat of the actress: "Faina,
You ate my game all my directorial idea! "" That's just my
feeling that I ate shit! "- he retorted Ranevskaya.
***
- Today, I killed 5 flies: two males and three females.
- How do you define it?
- Two sitting on the beer bottle, and three on the mirror, - explained the Faina.
***
Walking down the street Ranevskaya pushed a man, and even cursed dirty words. Faina told him:
 - A number of reasons I do not have words to answer you what you eat. But I sincerely hope that when you return home, your mother will jump out of the gate and how to bite you.
***
Actors discuss at a meeting of the troupe mate, who is accused of homosexuality:
"This corruption of youth crime»
My God, poor country where a man can not dispose of their ass, sighed Ranevskaya.
***
"Lesbianism, homosexuality, masochism, sadism is not a perversion," explains strictly Ranevskaya: "perversion, in fact, only two: hockey and ballet on ice».
***
Explaining to someone why condom white Ranevskaya said:
"Because white color full».
***
I do not drink, I do not smoke and I never cheated on her husband also because I have never had it, said Ranevskaya, anticipating possible questions of the journalist.
So, the journalist is not far behind, it means that you really do not have any drawbacks?
In general, no, modestly but with dignity replied Ranevskaya.
And after a short pause, he added:
However, I have a big ass and I sometimes stretching the truth a little bit!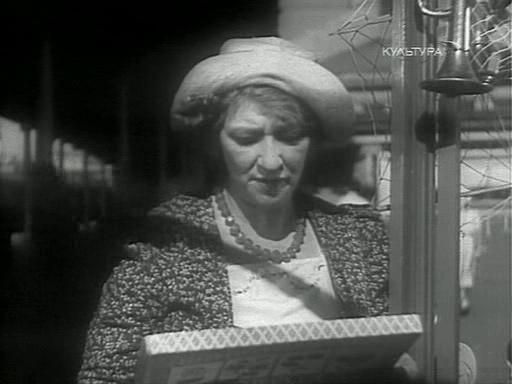 And another.
8). Sculpture near her home.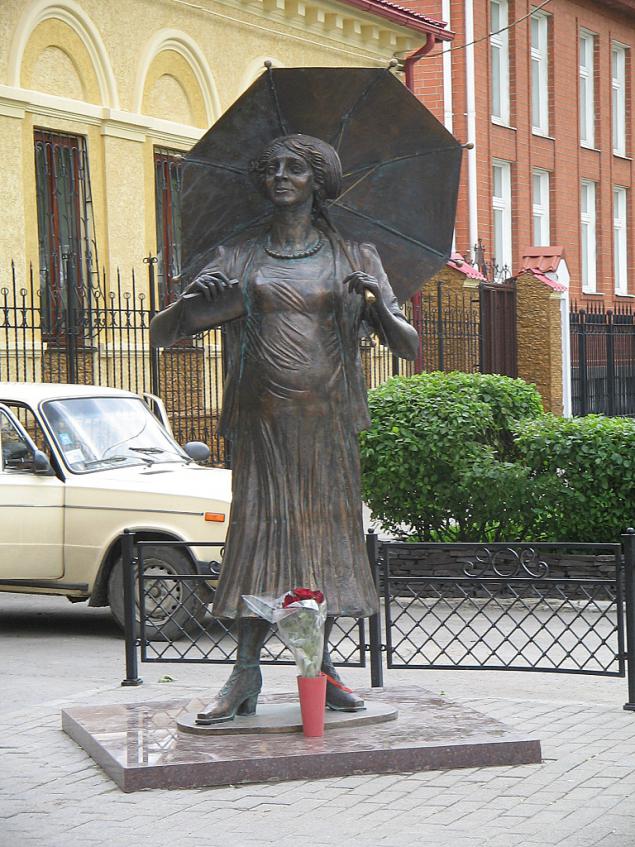 Source: