Topic "we write the post»:
From: Alexander Zharov & lt; *** @ rambler.ru & gt;
Help, help, I do not know what to do !!! Your project is visited by many
spectators, therefore appeal to you)) I sooo want to find a girl of
which I do not know anything at all, surely someone of your visitors its
know.))) So I sketched on a piece of the situation, look at
Sticky!) The only thing not fit - to view it 16-18 years)
I hope to support interpretive administration)))))
Well, we help you find?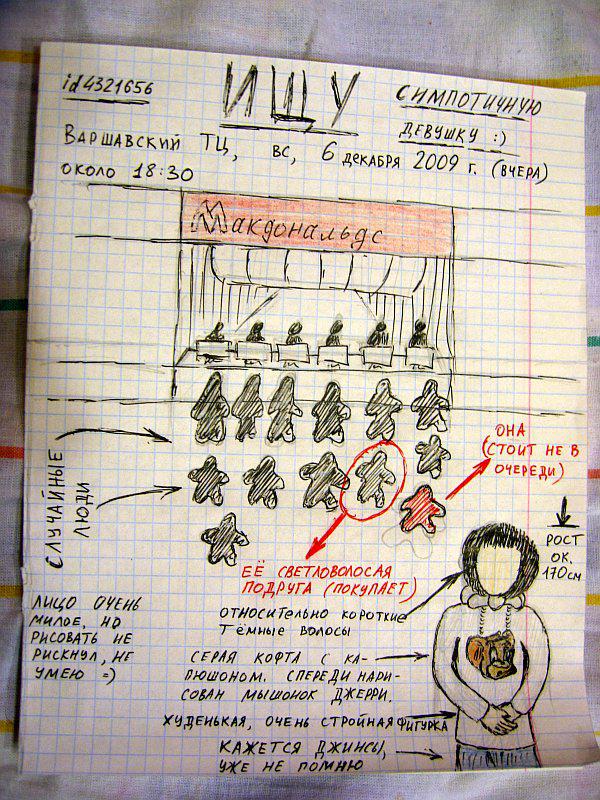 Source: