Will be a lot of letters.
Chapter 1.Predystoriya.
At the end of September 2012 bought a ticket at a travel agency in Spain by Tez Tour. There were five (two couples, one with a child 5 years). Stay was for 8 nights / 9 days. Since our friends had a baby, the flight of the options with a deep sense of moral, etc. were chosen movement airline "I-Fly" (it turned out that it was "Tame" airline Tez Tour & quot;) day trip from the airport "Vnukovo" .Itog: departure from Moscow, was detained for 14 hours (more povezlo- flies to Egypt awaited departure more than a day!). Yes, the waiting time we were placed in a hotel and fed dinner, but dinner something we had not cold suburbs, and in warm Spain. Flight turned into night and reduced ticket 7 nights / 8 days.
Then there was the nightmare of the ice storage "Vnukovo", where our flight disappeared from the scoreboard and where exhausted people rushed in search of at least someone from airport staff. And this is the staff kerf in the storage air conditioning, bringing the room temperature to minus values. The survivors, about three o'clock in the morning, were seated in the "Boeing" and sent to Spain. There I found the reluctance of employees "Teza" fool some problems there some sort of a day otdyhayuschih.Raz kids in yellow smocks to sit in the lobby of the allotted time, and absolutely do not want to do anything. When one of the women at the exit of the hotel rushed to the bag, she ran back into the hall, where at this time there was a girl from the "Teza" and asked the cause politsiyu- persuade this dog feminine had a few minutes- Well it would have to be explained to the police, time to lose! And the circus came to the last dnem- departure from 16-00 was moved to 7-00.Sootvetsvenno from the hotel we were taken not at 13-00, and 4-00 (farewell breakfast, lunch and afternoon on the beach). Stay shrunk to 6, 5 nights / 7 days. Tourists at our hotel were notified of this joy for the day. When ungrateful customers expressed "gratitude" next mes-Turov girl, she invited them to come down to the claims office "Teza" (it's somewhere kilometer 4). The idea that the service can call on a cell in the head of this TA did not even occur. I invited her to make a call to her "ugly firm," to which she
stated that it is an insult and it is ready to call the police (blah!). I was not afraid of showing off and said where this TA can afford to shove his threats with a rather big cell phone. She pouted and faded to bring joy to people. The bus turned out that a lot of people from other hotels (probably to avoid personal thanks) notice of the transfer of departure was slipped a note under the door into the night rooms, before they left home.
In "Vnukovo" representatives "Wafer-Flaya" pretended to cockroaches in the room where the lights, so as not to give passengers a reference to postpone the flight. No vaflyaflaevtsa at the airport was not detektid. According to witnesses, they "zatarakanili" immediately before boarding our flight.
That's how I ended the first round in Spain. For a reduction vouchers Tez Tour has paid compensation (after filing) 500 (five hundred). Voucher worth 26,000 rubles. On the court fool I did not, because viewing results similar court cases led to disappointing vyvodam- our Russian levosudiyu deep shit on the suffering of their citizens.
Following the visit:
 - I hate the airport "Vnukovo", "Tez Tour" and the airline «I Fly»
 - I like Spain and I want to go there again.
The conclusion was one- go to Spain himself fucking! (No ensemble!)
Chapter 2, "Preparing»
Chef gives me leave in June 2013. Training trip began in February. Experience in finding zero. Google and Yandex.
1st place trip- there too where he was for the first time since the area studied (Salou Spain). Only made adjustments 10 days in Salou (beach vacation + tour) and two days of Barcelona. Start the search for the hotel and flight options. Flight search engine a lot, but after seeing the results issued throw them and looking directly at the airline's website. Direct Flights otpadayut- price per ticket "Moscow-Barcelona" at home "Aeroflot", "Transaero», «S7», the Spanish "Iberia" crawls sput 40 per person (fuck-fuck, the therapist). I am looking for an option with a transfer. Exotic flight routes such as "Finnair" or "Baltika" of any of Helsinki and Rig sweep aside from the inconvenience of shipping its carcass to the airport and high overhead costs. At the end of the contest are "Czech Airlines", "Air Berlin", "Lufthansa" with her daughters and "Air France-KLM». After viewing options price / time / convenience choose "France-KLM" .Ostavlyayu "gap" between flights in order to avoid overlap with the transplant. The result is a flight back 13/06/2013 "Moscow (Sheremetyevo") - Paris ("Charles de Gaulle") - Barcelona & quot ;. In Paris between flights 3hours.
25.06.13 Barcelona flight back to Amsterdam and Moscow. Waiting in Amsterdam 5 hours. Ticket prices at the time of purchase on March 1, 11070 rubles per person (this is the ultimate cost of the ticket return coach).
Minusy- arriving in Moscow at 2 am, the ticket at the cheapest rate does not imply a return ticket (not give visual goodbye denezhka). "Air France" provides another minus a high risk of running into a strike (they are French ... Ultramarines shorter) .Zabegaya ahead to say that a little of this and not popali- on the day of our departure they decided to go on strike. But somehow strike quickly stuhli and we were not injured. Although pretty nervous.
Parallel tickets through Buking.kom looking for hotels. That "treshka" in Salou, which was in the fall, I liked, but she wrung her non-kosher price, and with a prepaid irrevocable. Found another satisfied price, but on Buckingham option only with half board (breakfast and dinner). Just in case went to the site of the hotel is they offer a full table that suits me more. Let me explain: the difference between half and full board 50 euros, dinner for two 5 euros. If you lose a day excursion lunch, it's okay, but at other times it is not necessary to bathe (lunch on one Salou € 10 no-frills cafe or a third party are the same 10-12 euros if the buffet at some hotel). Booking directly. The price of the hotel from 13 to 23 June 601 euros. Removed prepaid card with 130 EUREKA (if cancel reservations no later than one week money-return). The card came out a story - have a "Visa-electron" (only with a magnetic strip), the evening call from the Spanish numbers, the conversation did not understand, but I realized that some problems. The Spaniards entered that languages ​​are not trained and I just said, "E-mail". Receive a letter that the card does not roll. Threw their card details wife (her "Master Classic" chip) - all gone. On the e-mail I received a letter that the room is booked.
Hotel in Barcelona booked through the Booking. There prepayments generally took only a week before arrival, when we were in Salou (50 percent).
So: on the calendar March. Flights there, the hotel is. In the mosaic is not enough visas.
2. Obtaining visas. Due to the fact that his wife had to change the passport in May, the visas began after the May holidays. I in no visa centers. The closest 500 km away. We must go two raza- submit documents and then get.
+ Shipping costs need to ask for leave for two working days. Dialer local turagentstva- most greedy want 6500 for the visa, found those who make over 4500 + 300 doverku on the courier. Putting the list of required documents to the "soap».
Collect, marveling at the idiocy of European officials. The certificate from the employer about the amount of salary I could optionally specify a million. Receiving bank statement, my wife and I each other money from card to card distilled near the little window where the statement poluchali- first I was, and then the remaining amount surpassed it and got it. And the question is Nájera Europeans? Shit, it would be better instead to complicate the lives of people and feed visa intermediaries would sell a voucher for 100 euros, which can be spent only in their country. Their economy would get additional income. In short everything is collected, given, issued in the same health insurance agency (30 rubles per person per day) .Zhdem.
3. While the time was studied on the internet as a go at airports transplant from the terminal to the terminal, how to get from the airport to Salou, find a Barcelona hotel and so on. Tips tourists visited these places too useful.
4. Since we fly regulars rather than a charter, it had already bought the w / d round-trip tickets. This is a big plus compared to the charter. I live 1000 miles from Nerezinovoy and wait w / tickets in the holiday season at the cash register at the Moscow station nichrome not happy. And then, like a white man for 45 days tickets for the right train, the mentioned places in your pocket. Beauty! By the way paying your card "visa electron" - on home turf when buying over the Internet, it is quite rolls.
5. Within 20 days of receiving the visa. Promised faster, but probably in the holiday season process is delayed (slightly nervous, as seen in our govnoTV
reports on how naebyvayut visa intermediaries). But we have all been normul.
6. A week before departure to get a "soap" on airline flight route indicating the arrivals terminal-departure. 30 hours before departure are recorded on the flight and choose a seat on the flight "there».
Chapter 3: "Let's go!»
Train-Station-Metro aeroexpress-Sheremetyevo. Flight delayed by 30 minutes, but we
strashno- not have to change trains for 3 hours. "Sheremetyevo" sunny, rain pours in Paris. Without straining find the signs for the transition from one terminal to another, sitting, waiting, walking through the airport. Significant nuance for beginners tourists. EU cross border Paris, so stamped in their passport put in Charles de Gol. Airport so-so, nothing to do. Without delay fly to Barcelona. Clouds reserve on the French side of the Pyrenees. Bars in the sun. The police at the exit ask whether it is necessary to put a mark on the Spanish control (sprashivaem- I bent it, shoved them my passport and said "passport control?"). The cop did not even looking asked where came? Paris? Yes, all right bro, do not worry, only one stamp, welcome to Spain. Rushed out into the street, braked Airport Woman with name tag. "Ola, lord! "Plan" -bas, Salou? "(The" Plan "is a firm that in Catalonia provides bus transportation). Waved that two minutes in the wrong direction. It turned out that one minute and we were at the bus stop. Bus arrived, office, people from it sold tickets sorted passengers on two piles (who in Taragone who in Salou) and radioed for two buses, although Taragona on the road in Salou, and passengers would enter into one. The Internet does not stop at sovrali- no one is left, drove to so many buses, as necessary, to leave everything. Another person from the bus-cash immediately elaborate on who goes where and the list handed to the driver so that the stopping immediately shouted the names of hotels close to the stop. They arrived and found the hotel without any problems, our room was already waiting for us. At the reception paid the remainder of the room and went to dinner. We're here. Hello sea! Tez Tour kiss my ass!
Chapter 4, "The Return».
After 10 days, filled beach holiday and excursions in Valencia and Figueres (Salvador Dali museum) are moving to Barcelona. There spend two days. Walk, enjoy. Nutrition before departure scheduled budget cafe «FresCo», which was nearby. There had lunch and once for dinner. Breakfast in the hotel fridge and kettle were present in the corridor (otelchik small, 5 minutes walk to Plaza Catalunya). At the airport by bus, air express (5, 95 euros per person). Flight to Amsterdam. There could go into town, but did not want to. The airport was a huge store with cafes (and even a museum). 5:00 expectations do not sit and I got the impression that spared only a small part. Compared with the "Schiphol" "Sheremetyevo" airfield selhozaviatsii. Scheduled arrived in Moscow. Scheduled got to the station and got into his poezdPoezdkoy satisfied.
Afterword. Price lists.
In Salou conversation with a woman from our hotel. She bought a ticket through a travel agent. Stay for 12 days for two people (from 10 to 22 June) with a full table cost her 69,000 rubles. We were from 13 to 23 June in Salou from 23 to 25 June in Barcelona. Carefully considering all of our expenses (including water and perekuson at airports transplant) came about a similar amount of its costs, if they added two trips to Barcelona (plus the price of its tickets more about 100-120 euros)
That is the money we almost did not win (to be exact, about 1000 rubles), or 72,000 rubles for two. But! We have gained experience of independent travel and tour operator and have done without the lottery "naebet-naebet not." Plan your own route. Impression of the aircraft scheduled flights only positive branded airlines. The road back to a pre-purchased w / d biletami- wonderful. And so the findings should I go or should not do for yourself.
P.S. Kursk station in Moscow must either repair or explode. This is not a train station and a disgrace. Dirty barn, stinks like bomzhatnik. Yakunin fucking temper their greed and their palace instead chorus repair stations!
P.P.S. Train without air conditioning should be banned as a crime against humanity. Hear goats rail!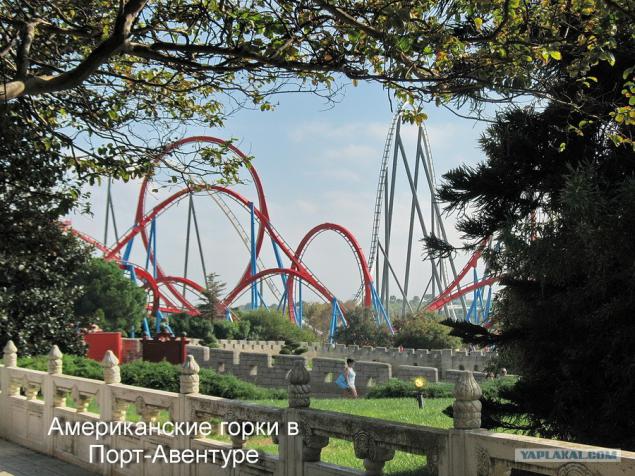 A few more photos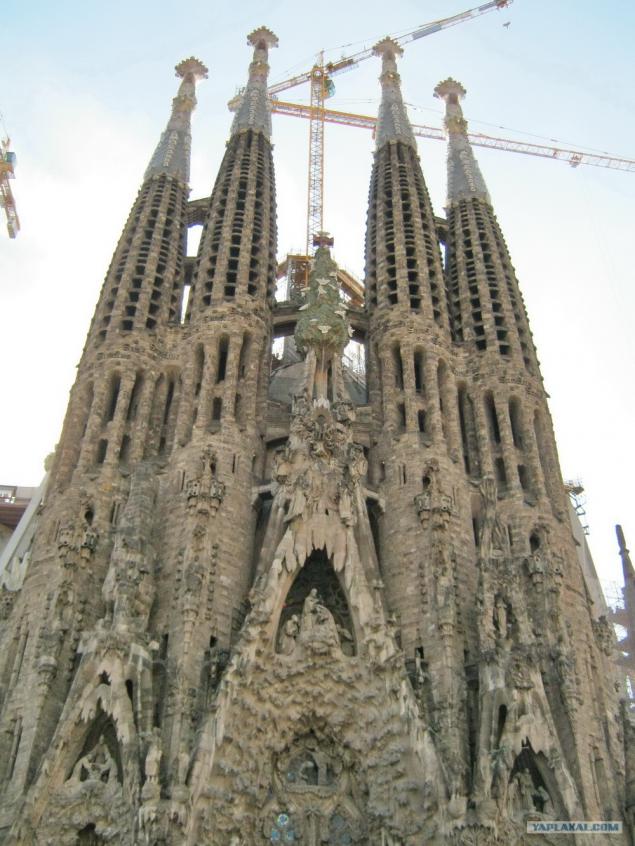 It is a beach in Salou where we went, the people of the day is much more than a photo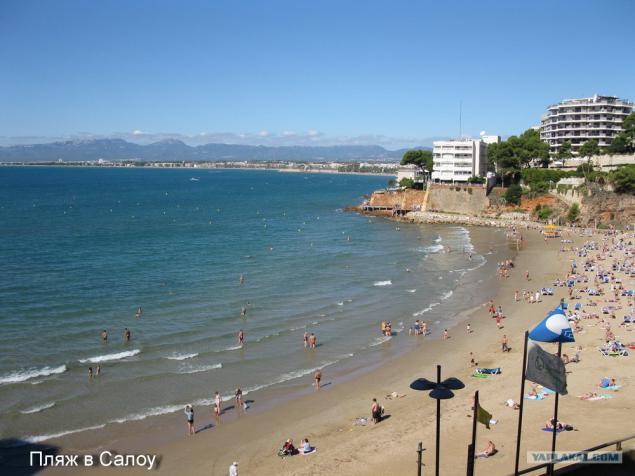 Park Guel- one of Gaudi.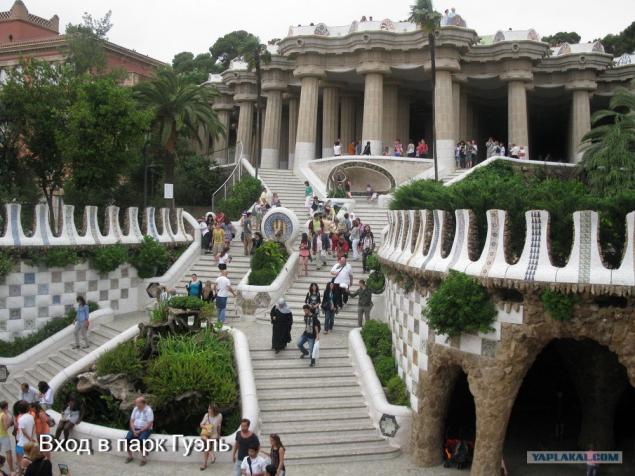 This palace, a remake in 1929. But seemingly not say ...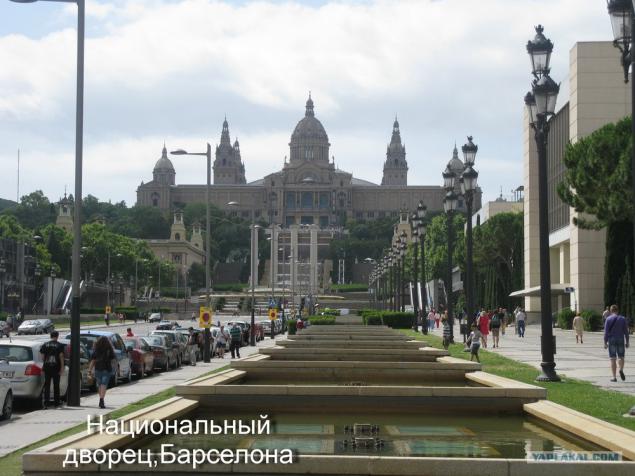 Sightseeing tour to Valencia is one of the "long-range" (250km from Salou)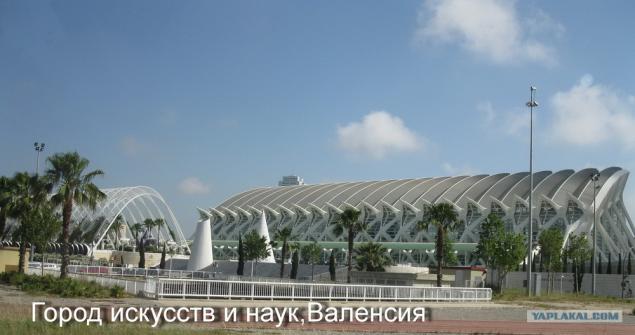 Entrance to the Salvador Dali museum in Figueres.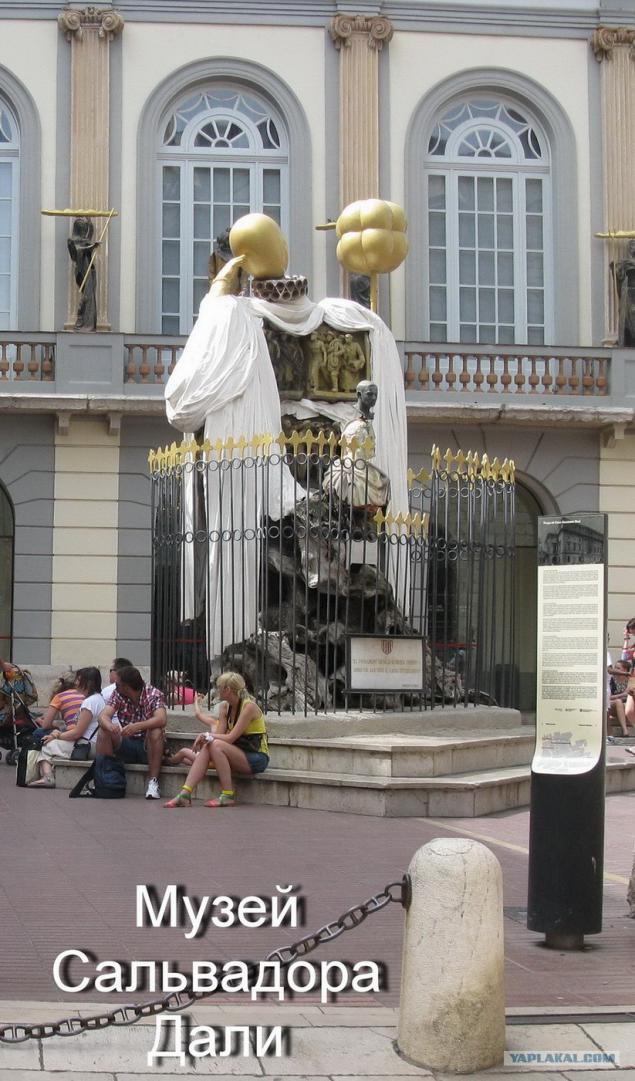 Salou to Tarragona from 30 minutes by bus.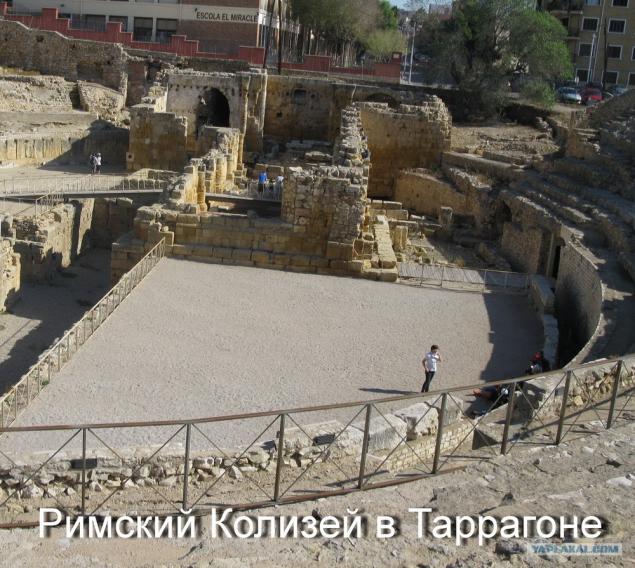 In Salou very beautiful promenade. On Saturday and Sunday fountain show. In Barcelona on singing fountains were not included, but in Salou was also very nice ...
Posted in [mergetime] 1373947912 [/ mergetime]
Finished. Kick ...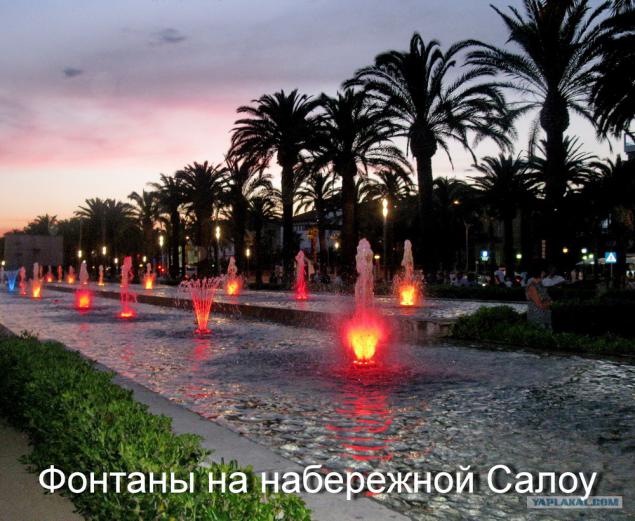 Source: