Beautiful sunny day you go for a walk to enjoy the outdoors. You know about the one hiding place, hidden from prying eyes. You go light, and do not intend to stay there for long. A couple of bottles of water, sandwiches, phone and MP3 player - that's all you need to relax. Time flies, and now almost dark. You decide to go way back, and on the way home you fall into a crevasse at a depth of 20 meters. You have a broken leg and you can not move. The phone does not work, the water is running out, the food is almost over, and it seems that you will not last long. What should I do in this situation? How strong is your desire to survive?
Yossi Ginsberg
"The most difficult moment was when I realized that I'm all alone»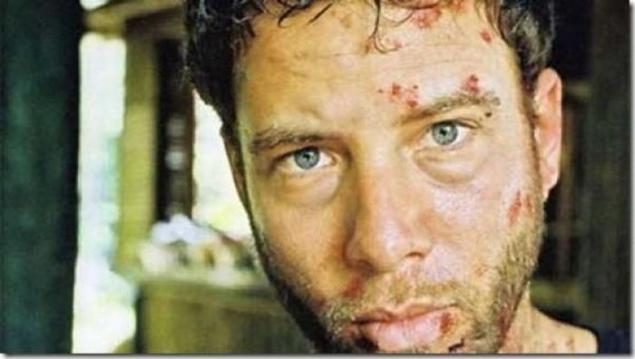 Yossi in the company of three friends went to the Amazon jungle in search of an unknown tribe of Indians. The campaign was not easy, and the atmosphere was tense. As a result, the group disbanded. Ginsberg stayed with Kevin and the other two, and Marcus Carl, part of another group. During the descent down the river on a raft, Ginsberg Kevin lost control, and the raft fell into the waterfall. Kevin managed to swim to shore immediately and Ginsberg for a long time swept by the will of the flow, miraculously escaped death in a waterfall. The next 19 days were full of Ginsberg tests. One night on Ginsberg jaguar attacked, but he managed to scare him off, thanks to insect sprays, which he used as a flamethrower. Termites haunted him, and he had to use his urine to scare them away. He ate fruits and eggs of wild chickens. He survived the flood and nearly drowned in a swamp. In the end, it was a search party found the locals, who organized the Kevin. Unfortunately, Marcus and Charles never been found.
Steven Callahan
"At sea, I always remember that people and all mankind are negligible in comparison with nature. It's such a wonderful feeling - to be obedient »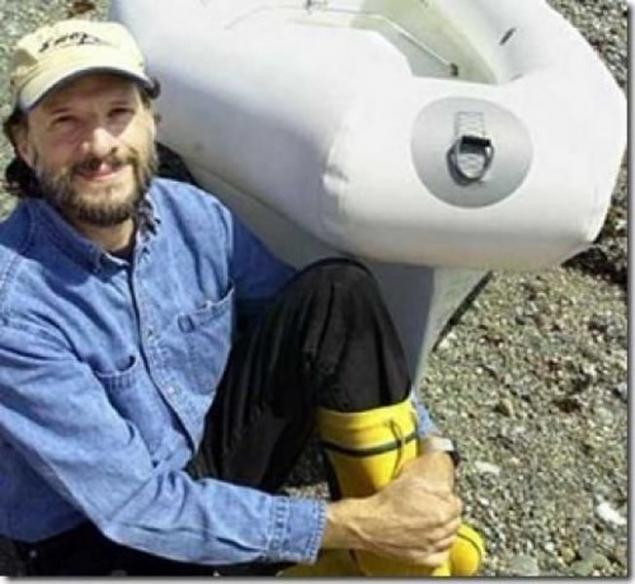 Steven Callahan went to the Canary Islands on a small boat, which he himself had built. Six days later, the boat sank because of the fact that at night faced with something unknown, and it seemed to Stephen possible with a whale. Stephen moved from a boat on the 2 meter liferaft.
He spent 76 days at sea, survived the encounter with sharks, numerous sunburn, holes in the raft and physical and mental suffering. He hunted with a spear on fish and shellfish caught birds. He lost a third of the weight. He was able to hold out on the water for 33 days after his raft began to flow, and as a result he was rescued.
Colby Coombs
"I just closed my eyes and ignored the pain»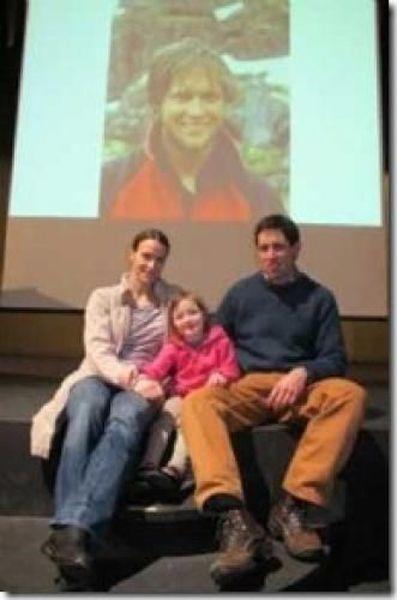 In June 1992, Colby Coombs and his two friends to climb to the 5304-meter Mount Foraker, which is located in Alaska. Mountain avalanche caught them by surprise, and they fell into the trap of snow. Coombs and his friends were demolished snow flow down the mountain at 200 meters, and fell right on the glacier. Remained alive only Colby. The following 6 days Colby moved toward the camp. With a concussion, a broken ankle, two broken cervical vertebrae and shoulder blade he went 5 miles across the glacier and reached the camp. He continues to climb, and to this day.
Eric Le Mark
"I remember falling in the snow, looked at his feet and thought they had lost their»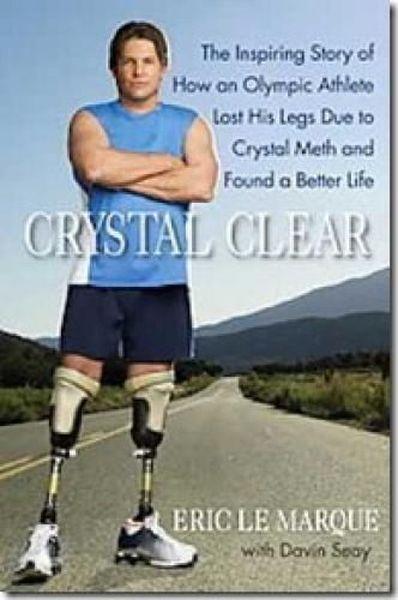 Eric Le Marc, a member of the French Olympic team in hockey, got lost in the Sierra Nevada. He spent in the mountains 7 days. Being an avid snowboarder, he was in a blizzard, when coming down from the slope of Mammoth Mountain in California, Storm knocked him right direction. He did not manage to find a way back to the dark, every day he went deeper and deeper into the forest hoping to find a way.
All that he had - a mp3 player, snowboard and proper clothing. He ate pine nuts and bark. He melts the snow and drank water. With snowboard in the snow, he dug a small shelter to spend the night. He began hypothermia and frostbite legs were black and purple. He fell into the river and nearly fell into the waterfall. In the end, Le Mark managed to find a radio signal using the MP3 player, which he used as a compass. Unfortunately, doctors amputated his legs above the knees.
Tami Oldham Eshkraft
"When the sea rises a strong wind, he raises from the surface of a fine spray of waves and so many of them, it's like a snowstorm, and you can barely see anything»