May 10 on the ruins of the temple of the goddess Hera, the ancient city of Olympia, who gave the name of the games, the ceremony of the lighting of the Olympic flame from the sun's rays using a parabolic mirror.
After 8 days the Olympic flame gets to Athens, and then go on to the UK and in 70 days he will appear at the opening ceremony of the Olympic Games 2012. During this time, the fire will pass from hand to hand 8000 times.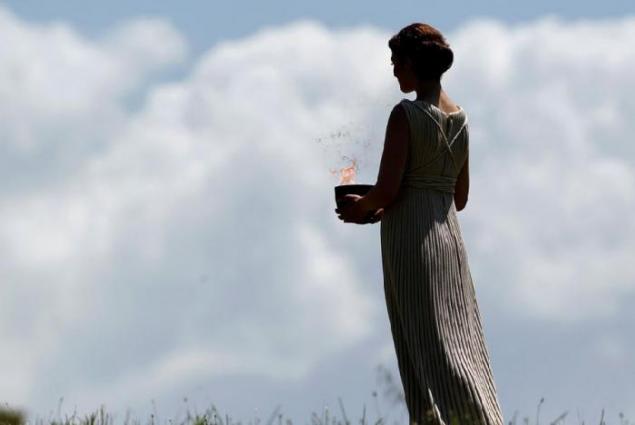 Start ceremony, the priestess of the temple prepared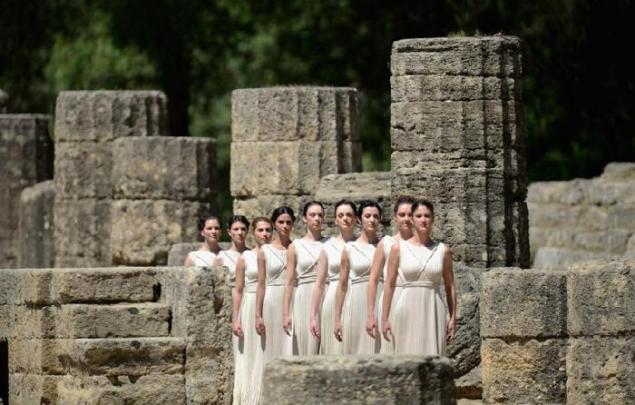 View from the top to the ceremony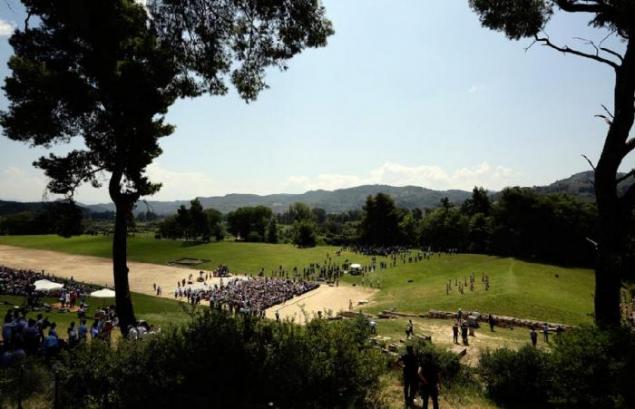 The priestesses perform a ritual dance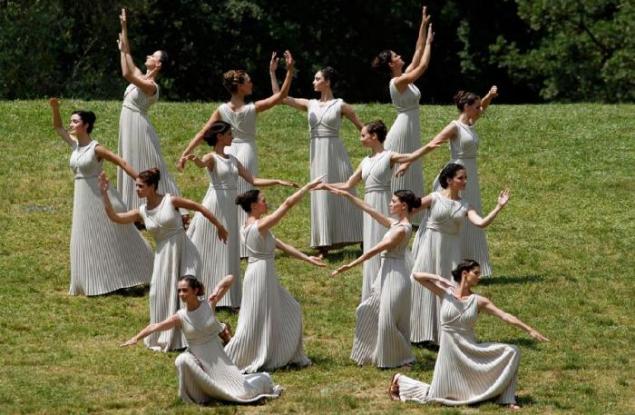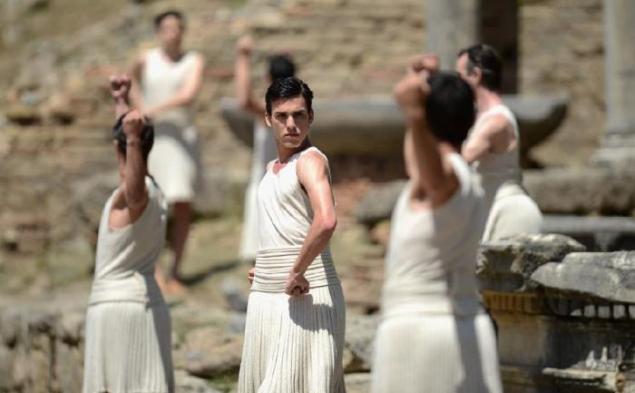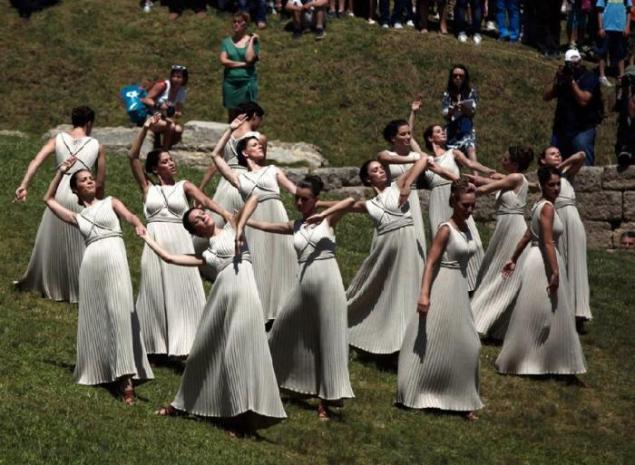 One of the priestesses releases a white dove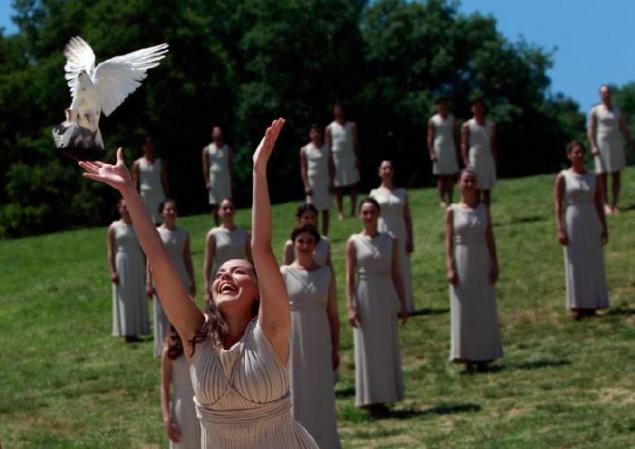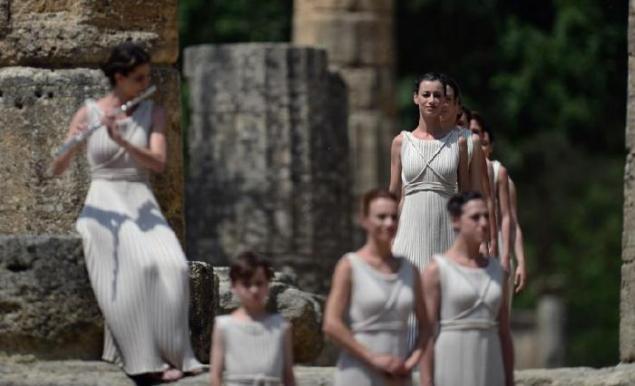 High Priestess is preparing to light a fire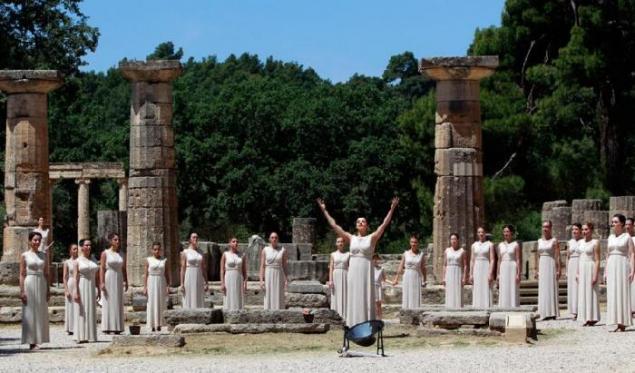 Olympic flame lit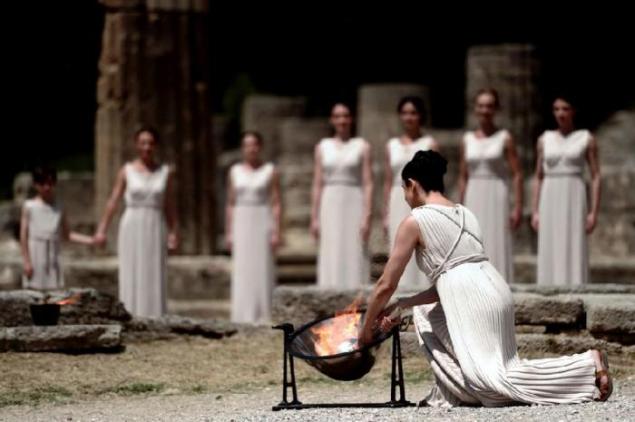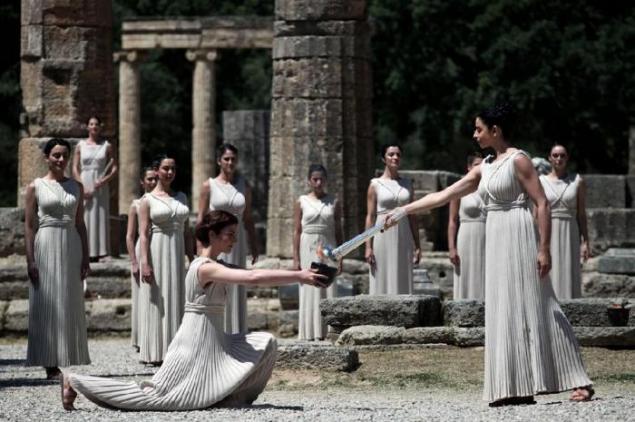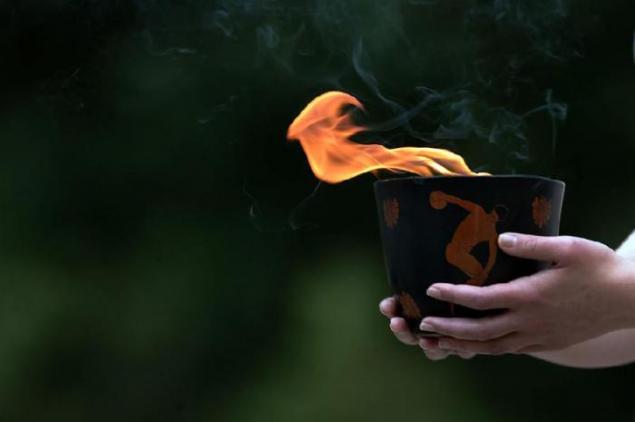 Shortly before the fire was the first torchbearer of the Olympic torch relay, on the slopes of the ancient stadium where the ceremony took place, there was an actress, representing the priestess, with fire in a special vessel.
But then the fire went out, the priestess went over the edge of the hill and soon returned with a lit fire. The ceremony was accompanied by dancing priestesses and young people is not interrupted.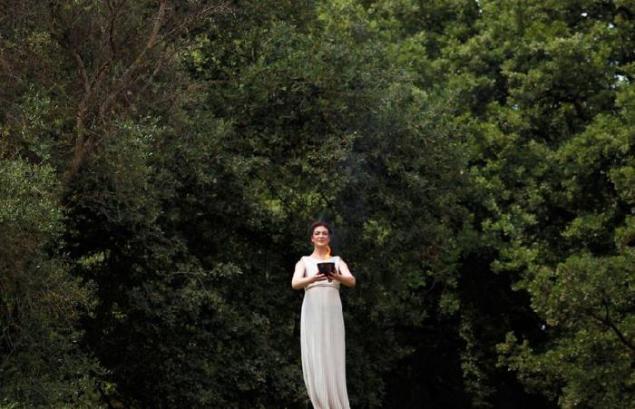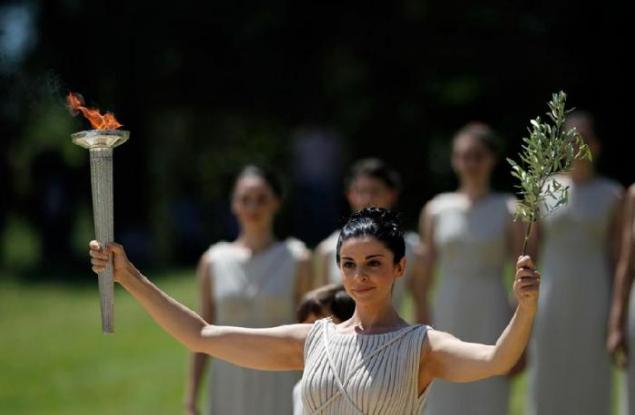 High Priestess lights the torch which begins its long journey to London. This year the start and the first to carry the torch Olympic torch was awarded the Greek swimmer Spyros Yanniotis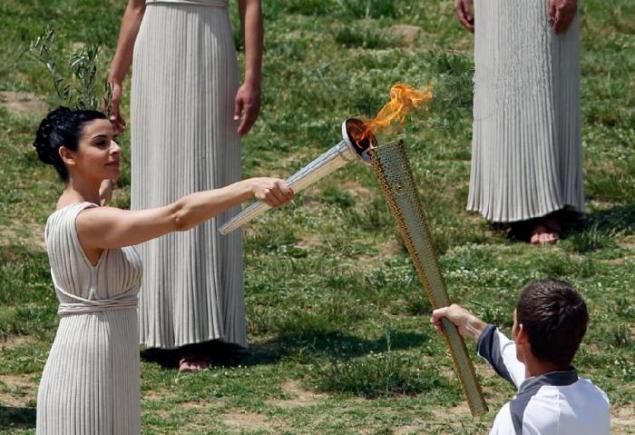 May 17 The Olympic flame will arrive in the Greek capital, where he will give the organizers of the XXX Summer Olympic Games.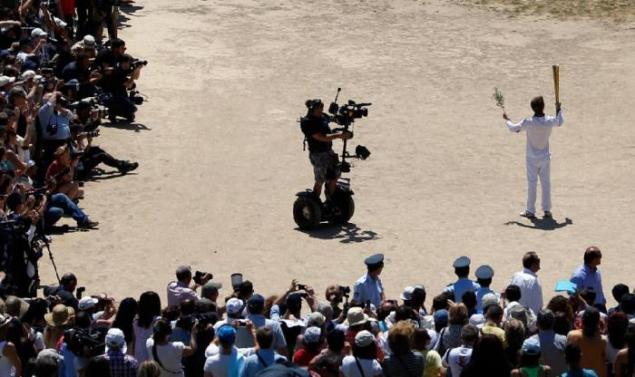 Then the Olympic flame will travel to the westernmost point of England - the Cape Land's End, which translates as "The End of the Earth". The route of the relay is made up so that if you want to be able to see the fire, almost all UK residents.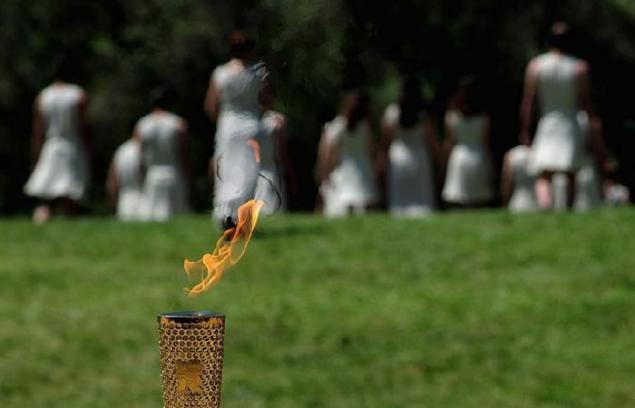 Source: trasyy.livejournal.com