November 30, the last day of autumn, the solemn ceremony of lighting the main Christmas tree USA. Giant spruce height of 22, 5 m has been installed in the central square of New York's Rockefeller Plaza as early as mid-November. Several weeks of work required to decorate this giant green beauty: used for decoration garland length of 8 kilometers of 30 thousand light bulbs, and the top of the fir capped a huge star from Swarovski crystals. The annual opening of the Christmas tree is an important tradition, which began with the 30's, during the Great Depression. Like many years before, in the ceremony of lighting the lights on the fir, whose age is 75 years old, took part in the famous singers, actors and journalists.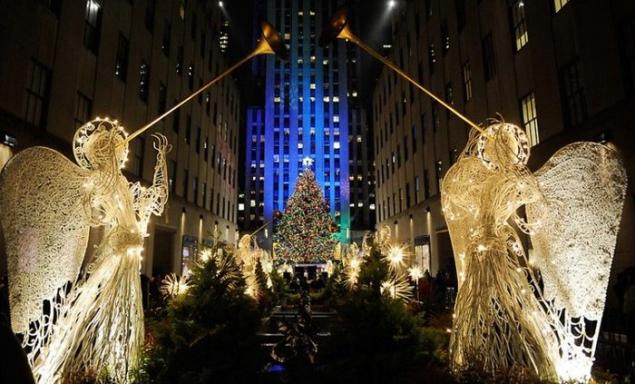 1. The 75-year-old Forest Beauty height of 22, 5 meters and weighing 12 tons was brought from Mahopek, NY. Christmas tree presented to New York City firefighter Peter Acton, who took part in the rescue work September 11, 2001. Once this giant 75-year-old grew up on his site.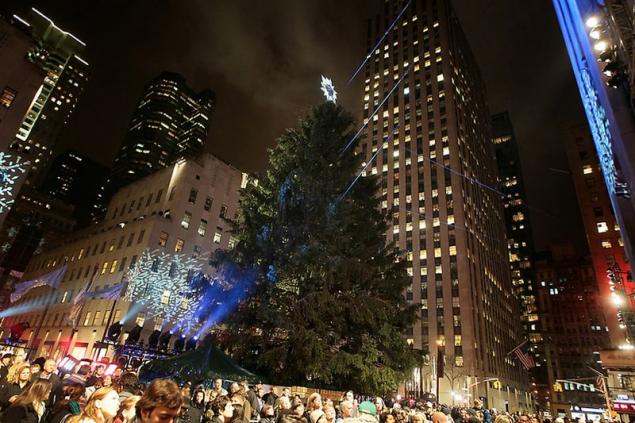 2. To watch the opening ceremony of the Christmas tree in New York's Rockefeller Plaza gathered tens of thousands of people. Many Americans watched the festive event on TV - the lighting of the Christmas tree lights on the main US traditionally broadcast on the main TV channels of America since 1951.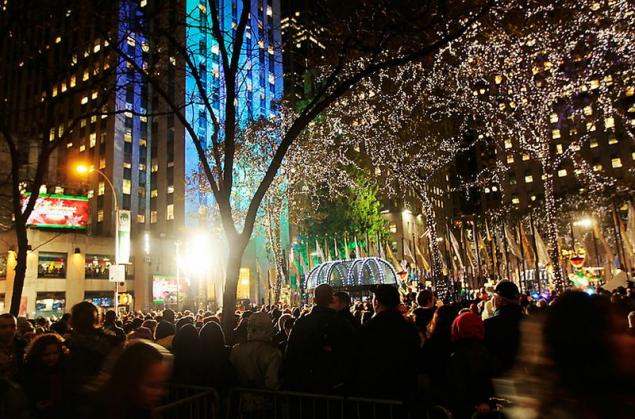 3. Since 2004, the famous Christmas tree in Manhattan star is set with crystals Swarovski. In this new 2010 Swarovski Star is truly impressive for its size and beauty: a diameter of 3 meters, weight 275 kg, 25,000 crystals. But that's not all - the use of computer-controlled lighting system from the LEDs 720 is saving a huge amount of electricity. The star has a dynamic individual program lighting effects.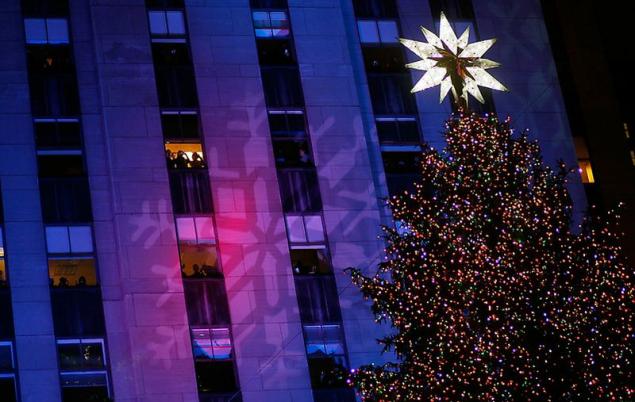 4. Christmas tree this year, established on November 12. The tree will enjoy its beauty of New Yorkers and tourists to the January 7, 2011 Admire the main Christmas tree in the United States, is expected to arrive this year, about two and a half million people.