In such a profession as a sailor, there are many dangers!
 - One and the most important is to sink together with the steamer, in the case of holes, fire or other.
Accidents  - And so there is an effective way how to be saved in this situation, it is necessary to train for a long time !!! - Fall in the boat with a height of 10-20 meters, if there are friends sailors let tell you about feelings: - 23 people (large container) each fastened on his regular place, frozen in anticipation of flight 5-10min activated valve and-and- and ... silence !!!
a- then bang! how many times zadelovali crack screwed back Cedeno (broken from hitting the water)
and these workouts are registered in all the instructions and rules, before the tests were times in 1 year, now reduced to one every three months (rules tightened), soon will have to jump every day
< br />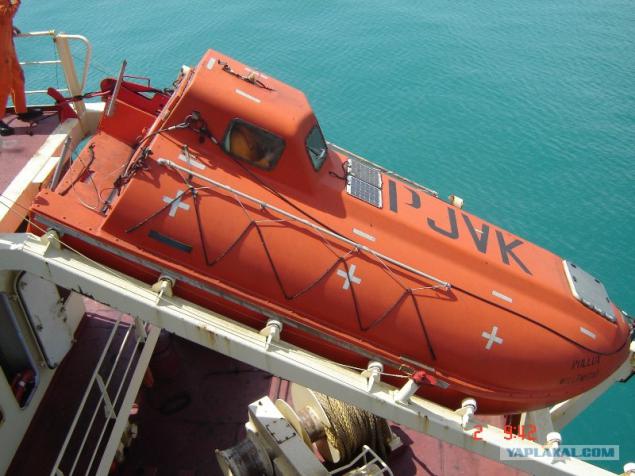 step two!
Dobavleno1 in [mergetime] 1272208196 [/ mergetime]
Big Splash !!!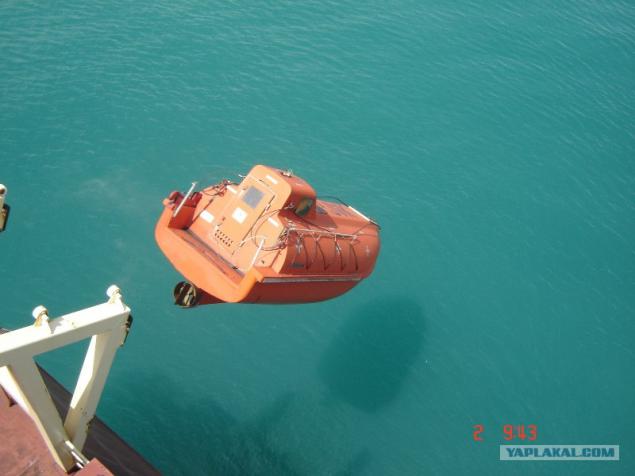 Big Splash !!!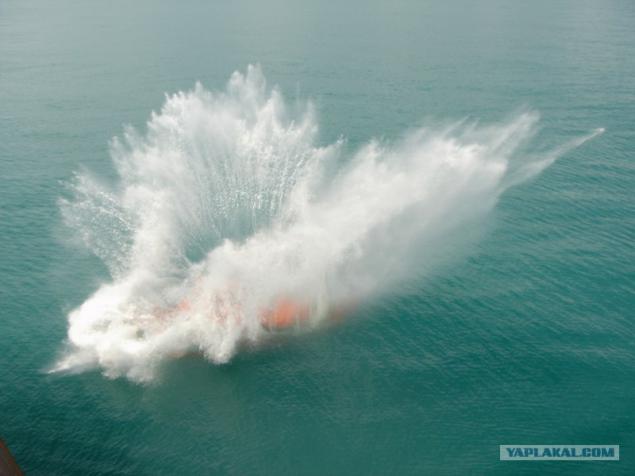 ... Or a big splash !!! and within 23 persons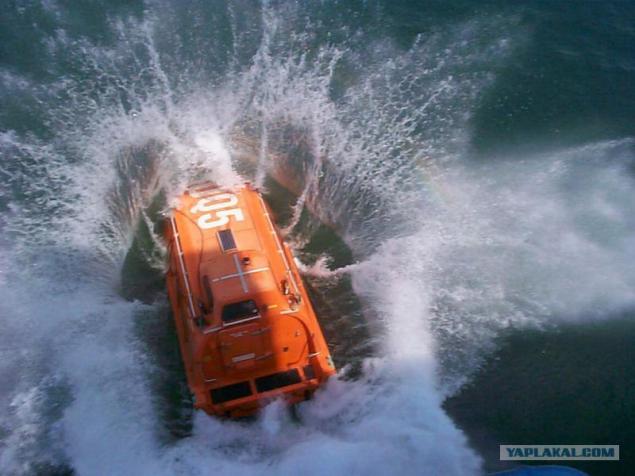 with a landing ...... !!!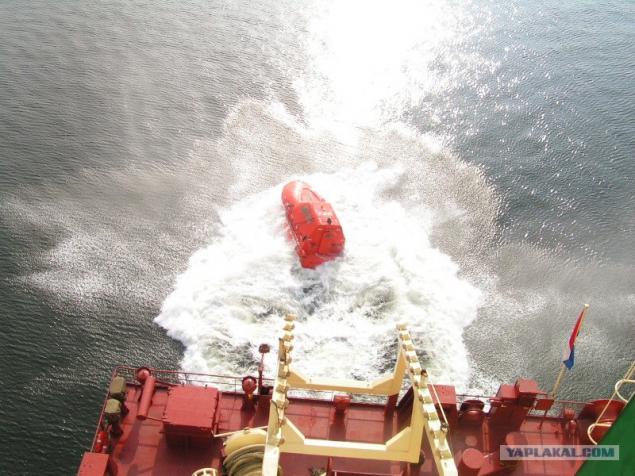 Within the first 2 minutes of silence ...... !!! all feel whether they are alive ?!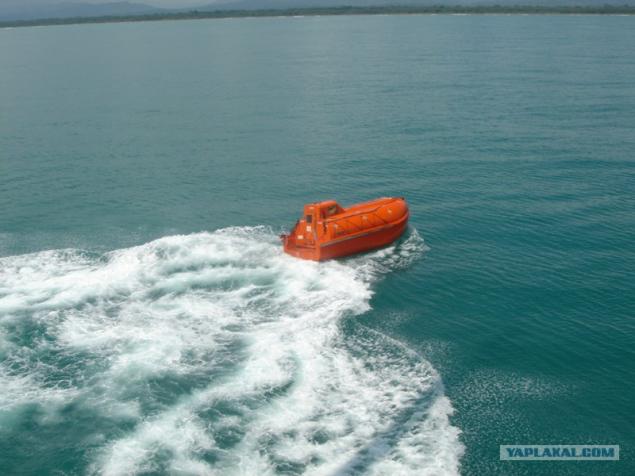 ... That everything looks so harmless by)))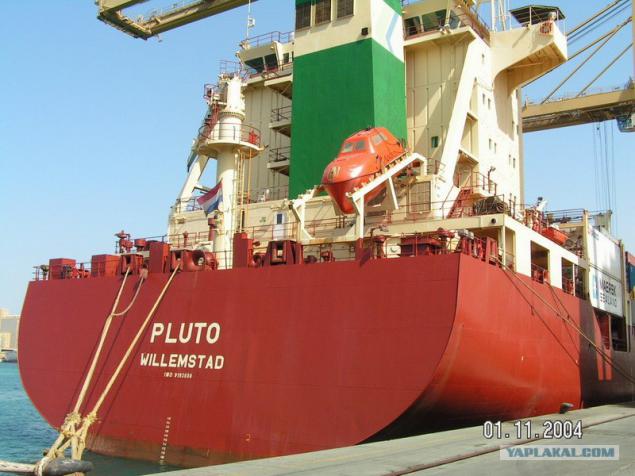 Source: