In Odessa, there is a wonderful fish market called Privoz.
There are many varied fish and seafood, in any form.
Fish lovers should enjoy this post.
Be careful, you can drown in saliva.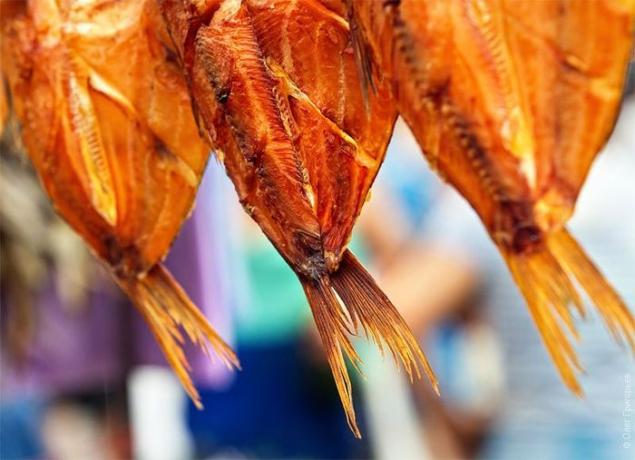 Author: I love fish, absolutely any and every form - jerky, dried, hot and cold smoked, salted and salted. Always prefer the fish to any piece of meat. Even willing to give up meat for fish. And when fresh fish enters the house - I eat it up "horns and hooves».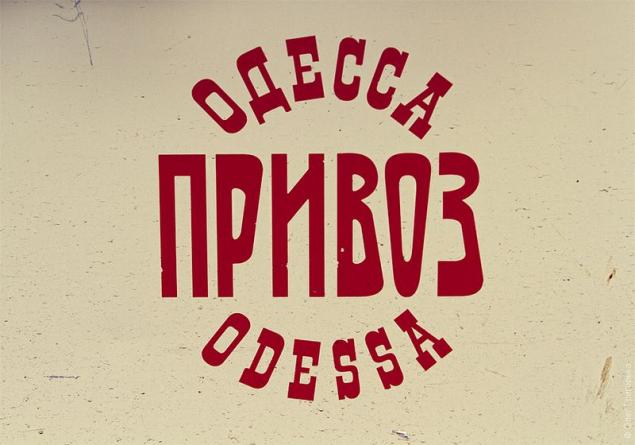 We bought a piece of salmon for dinner and a few carp, which are the same evening with vegetables baked in foil.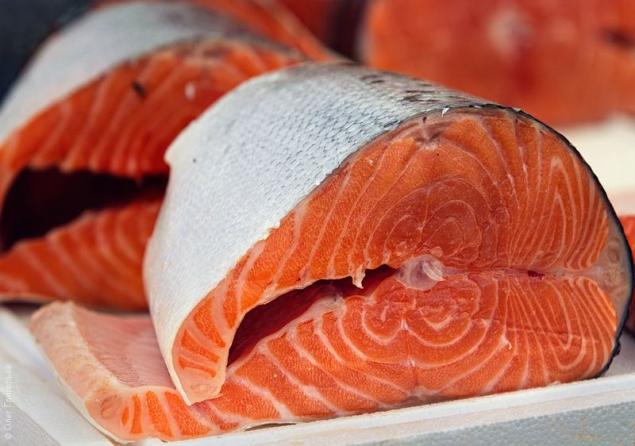 The history of "Supply" began almost 200 years ago, back in 1827. The city was built area for market trading, which can be imported to trade in goods wagons - hence the name of the bazaar.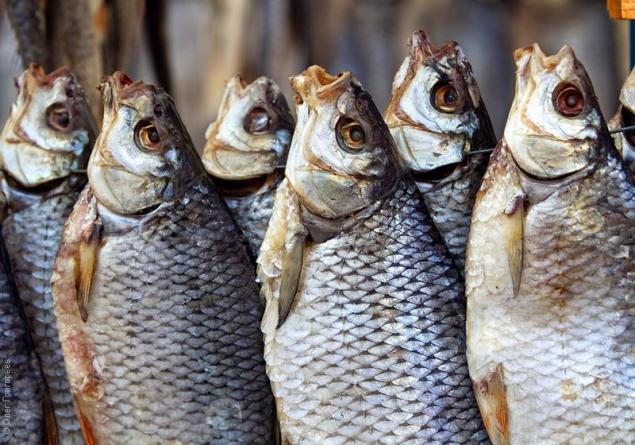 Assertive saleswoman such that it is impossible to pass by and do not buy fish.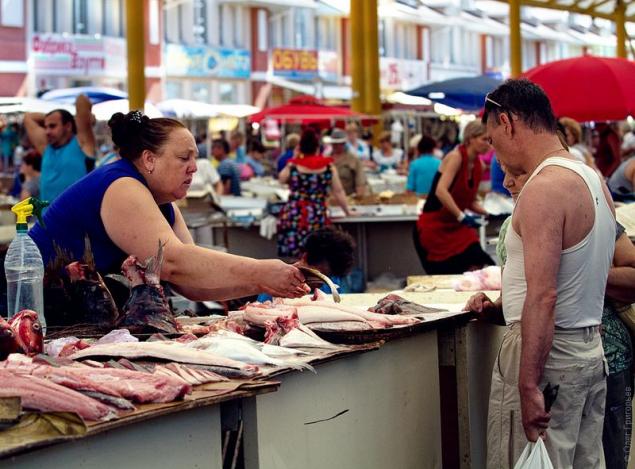 To my question "how to choose fresh fish" Odessans unanimously advised - fish should move, other methods are not accurate.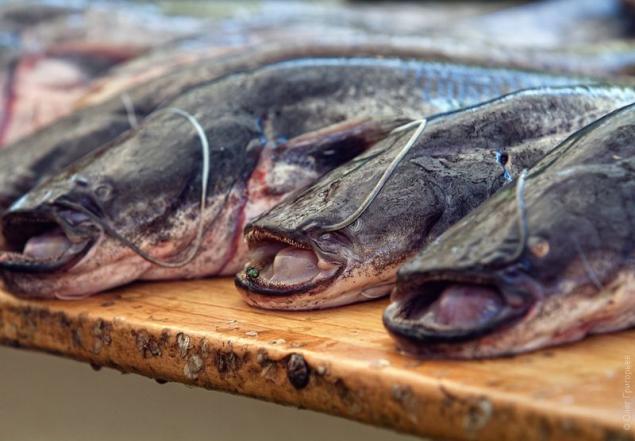 This is the famous Odessa sprat.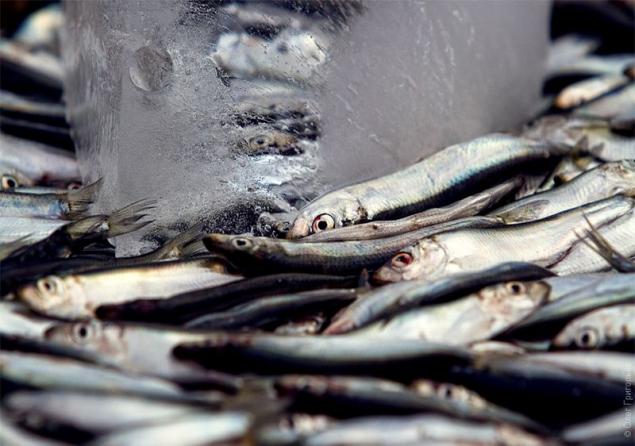 Here are a few anecdotes, which are impregnated with the whole spirit of Odessa.
On the market:
 - How much is this horse?
 - But it's a chicken, madam.
 - I look at the price.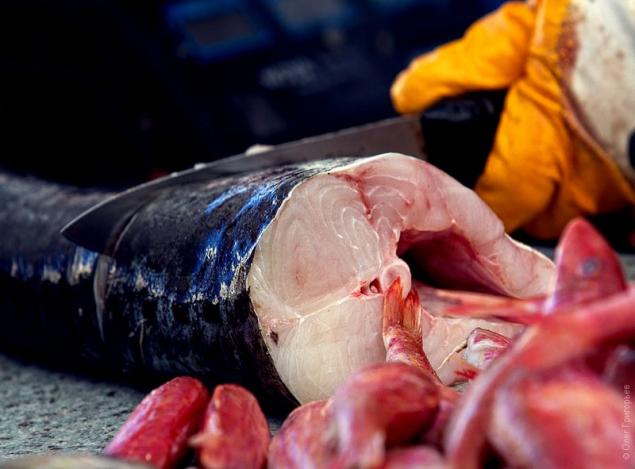 Each of these rybёshek screaming - eat me! No, really.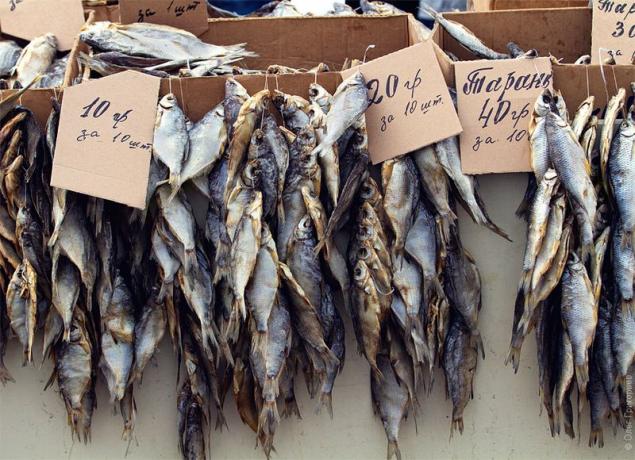 Generally, around - a cornucopia of fish. The saliva gushing in all directions. The head is spinning, really.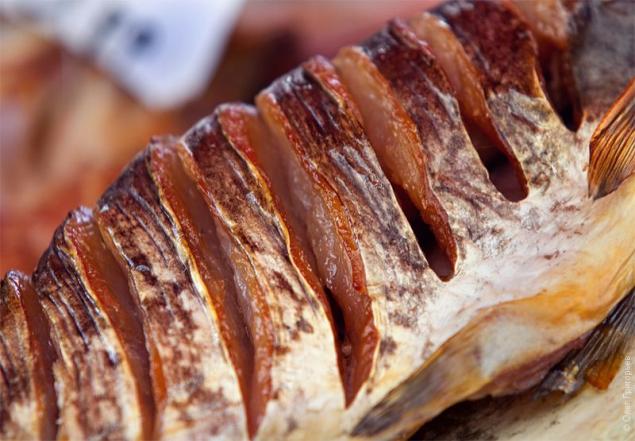 On Privoz.
- What, you flounder fresh, still alive?
- No, she was already dead.
- That I am surprised at the price - you pick her funeral?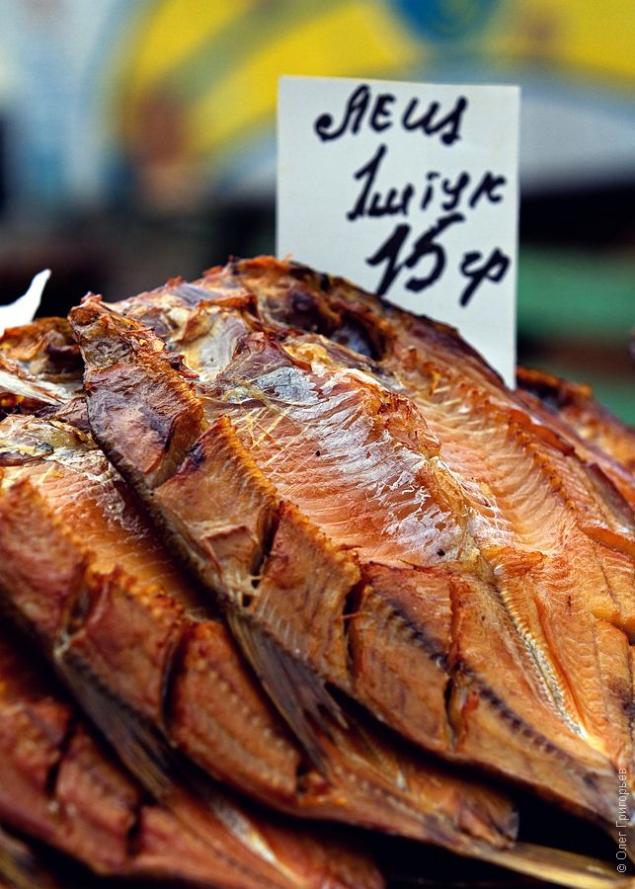 Local cats are sought and highly seasoned, never ask a fish first. This cat sat for 10 minutes did not move.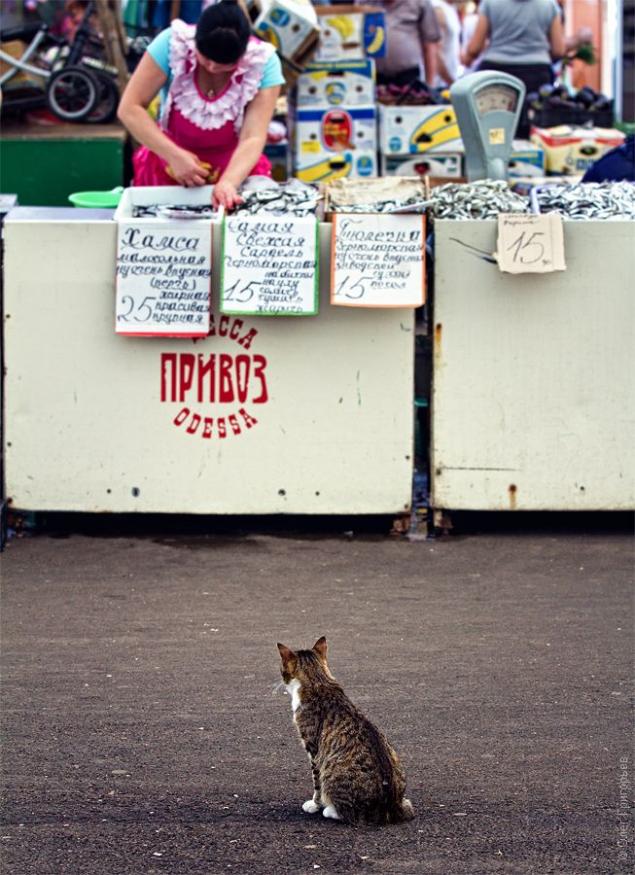 Fiftieth saleswoman: "Man, that ve only my fish photograph, look at me, I - cute and divorced. Taki ve been married? »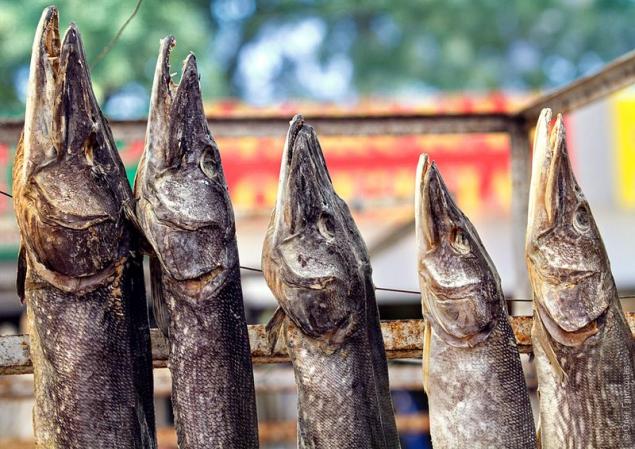 This is a classic for any beer.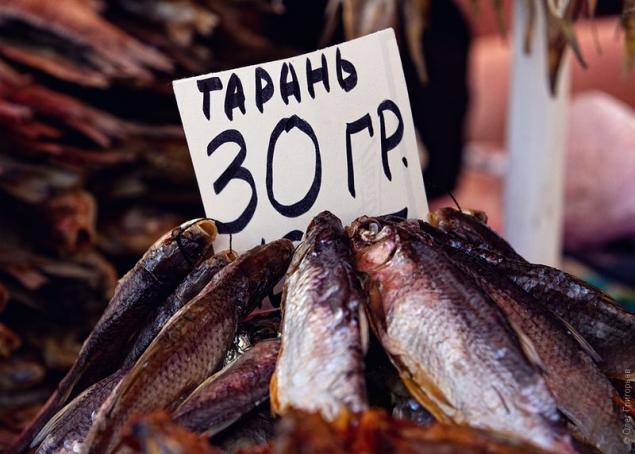 Bundles of dried calves.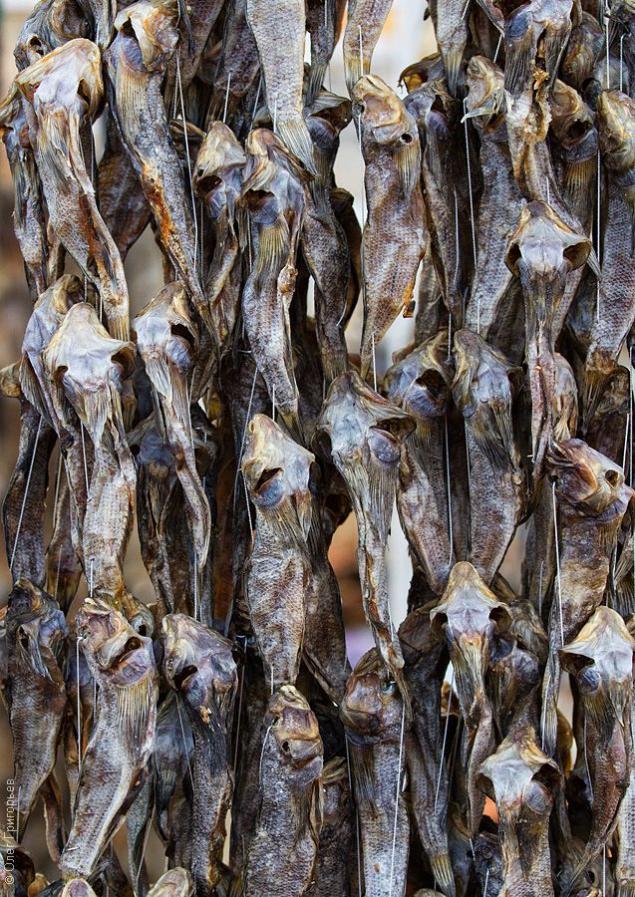 This is the middle of fish fasting can break and open the second bottle of beer.
It smoked barracuda (garfish).
Here, even the fish is called in diminutive form.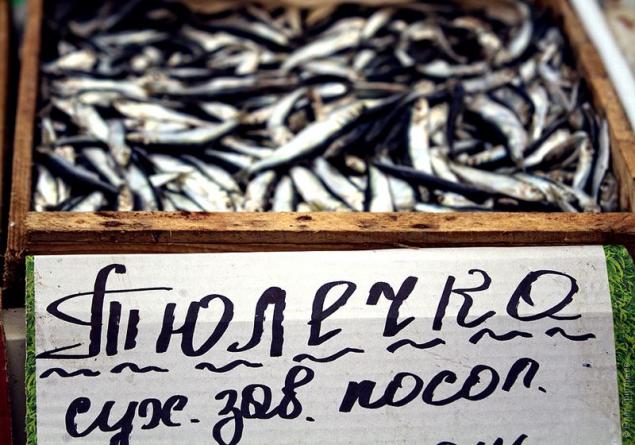 In the eyes of rybit ...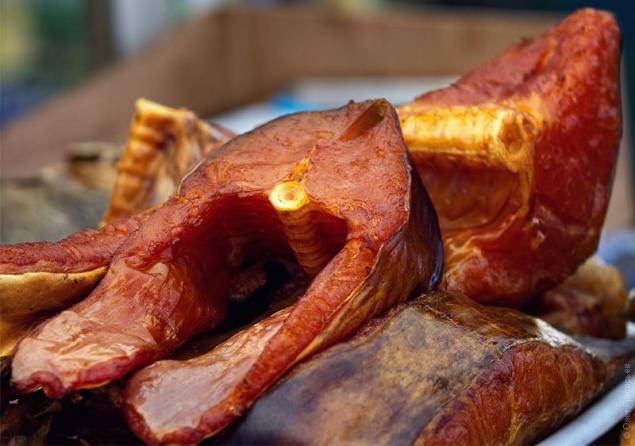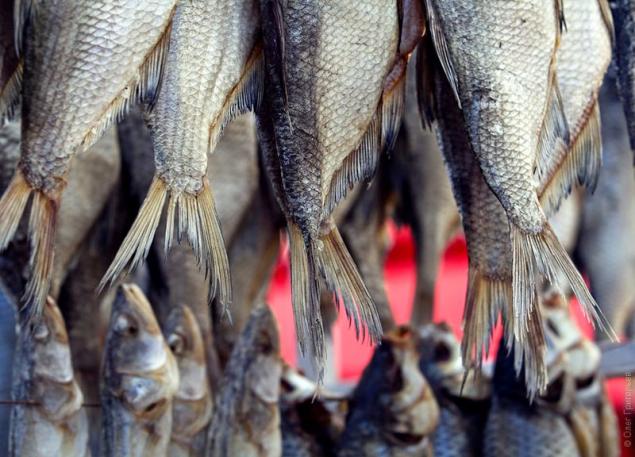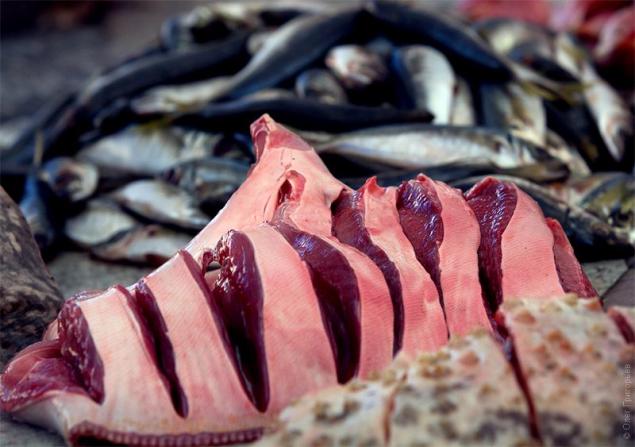 The absolute truth is very tasty.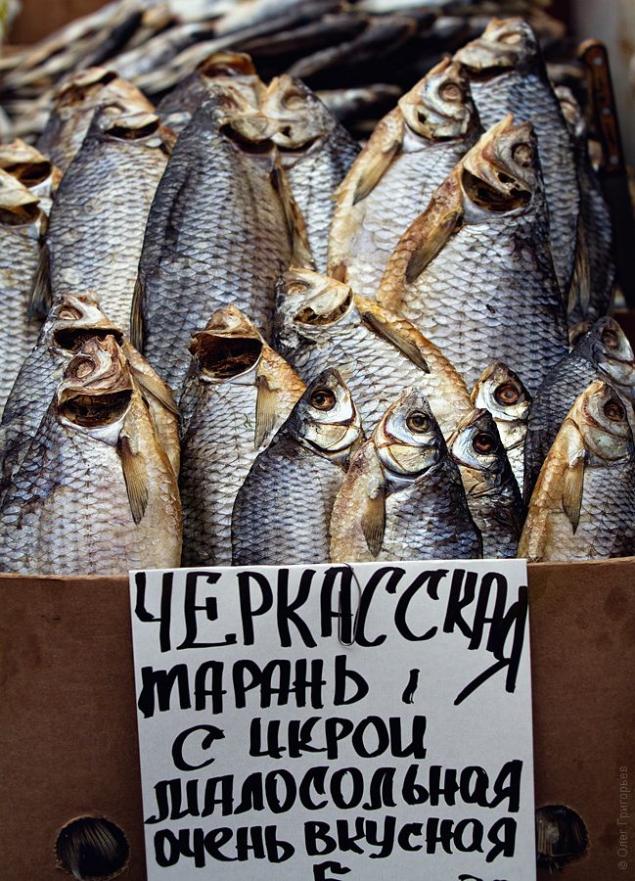 For those who lose weight: shrimp - very low-calorie seafood, extremely rich in calcium and protein.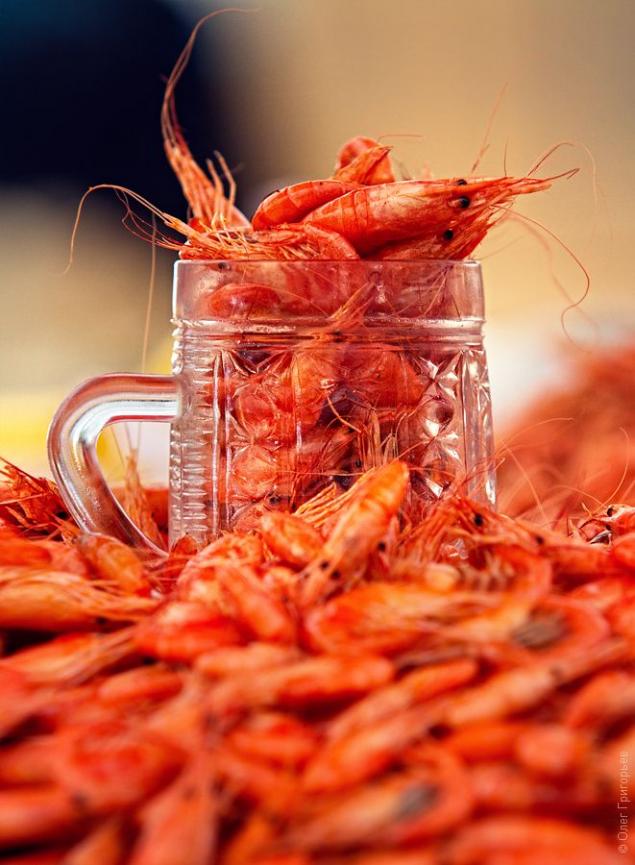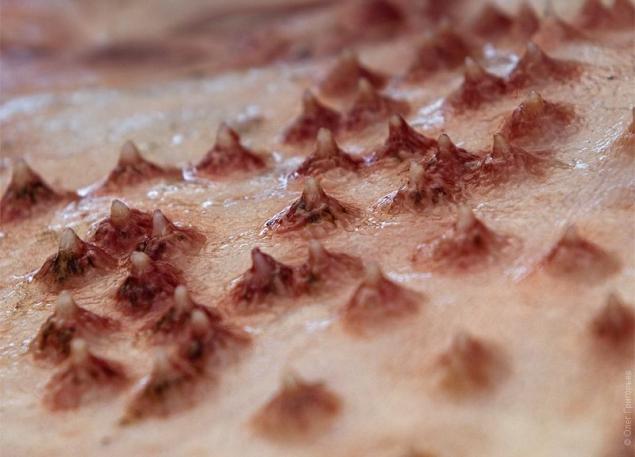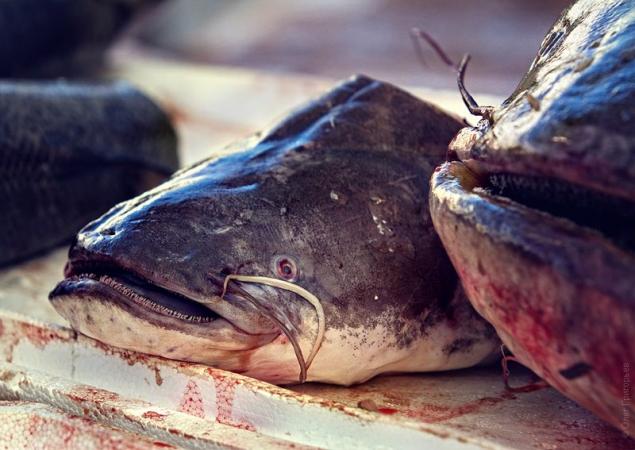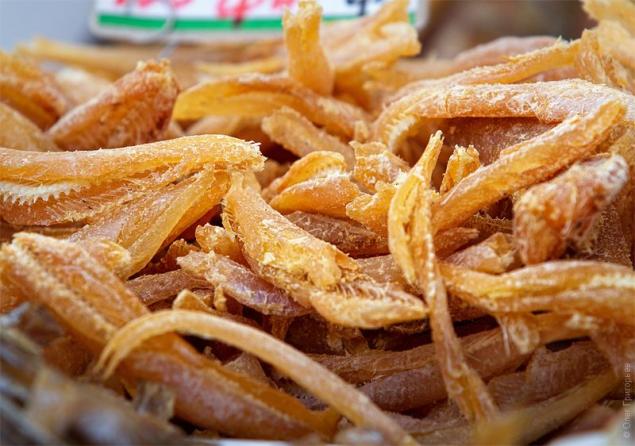 On personal experience I discovered that salty and dried fish trout salmon tastier. Although freshly cooked salmon tasty trout.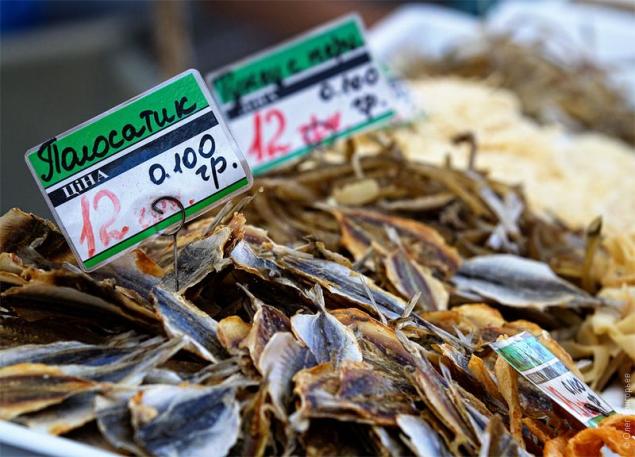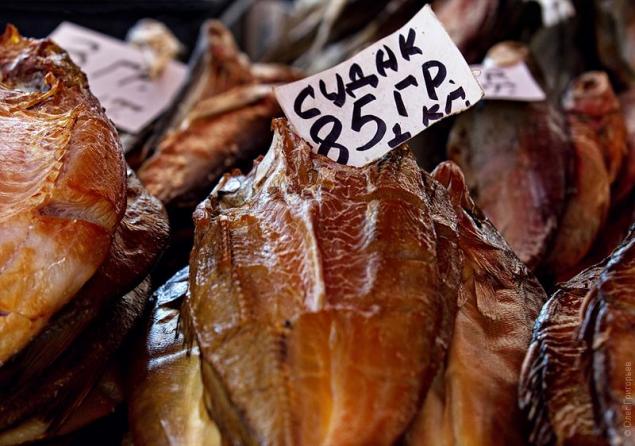 Huge disintegrated with shrimp (raw and cooked) and tout saleswoman.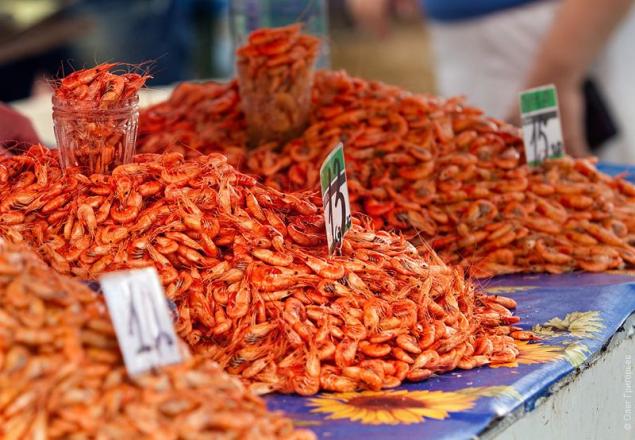 Not seen to buy in small quantities. We bought a lot at once.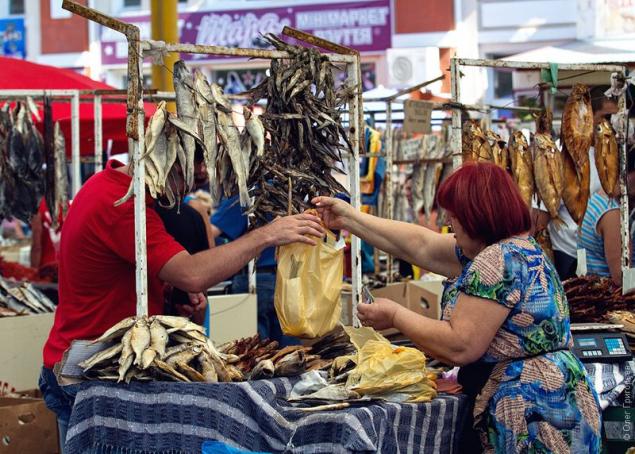 After a few laps, I walked around the rows of fish in my bag turned out to be a strategic reserve of fish product for a few weeks. And now, finishing a report, I chew felted cutting trout.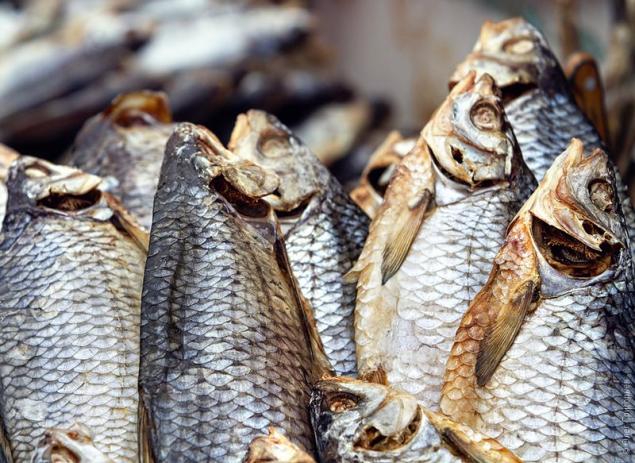 Every tourist and just relax, coming to Odessa, simply must visit the market. And if you did not do it, then we can safely say that you have not seen this in Odessa.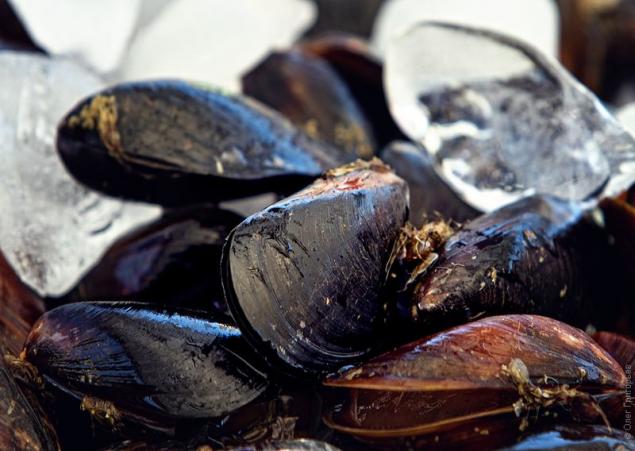 Source: grigoryev.net