These pictures are made American photographer deck Branson (Branson DeCou), which is then painted their slides. Slide is the primary source of Digital Library, University of California (Santa Cruz).
Why American needed to paint the slides in the age of color photography - remains a mystery. He should have shot once in color. Obviously, he was, nevertheless, an artist rather than a photographer. Many of his works look just as masterpieces in their entertainment, especially when he painted a sunset or evening views of cities. In this case, the coloring Branson reproduce original colors, t. E., I believe, was to return to color in the same place. And the clothes people reproduce from memory, which was to be truly phenomenal. If coloring one slide could take up to several hours, how long it took him a coloring of all 10,000 slides?
Just yesterday, I found that in the same 1931 Branson yet had time to remove and paint Odessa. These colorful slides could serve as an excellent illustration of the novel "The Golden Calf", because its action is happening in this city just about 1930!
So, look. Captions to pictures give based on copyright.
Odessa, tourists at the port: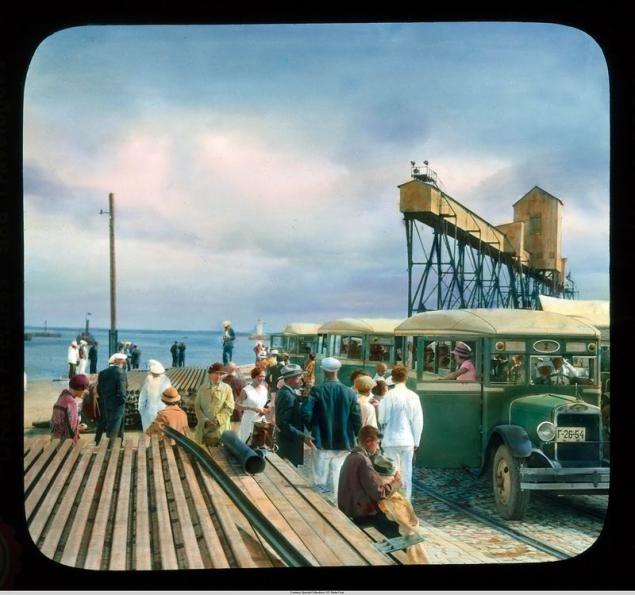 Odessa City Council (City Council?) (formerly Exchange):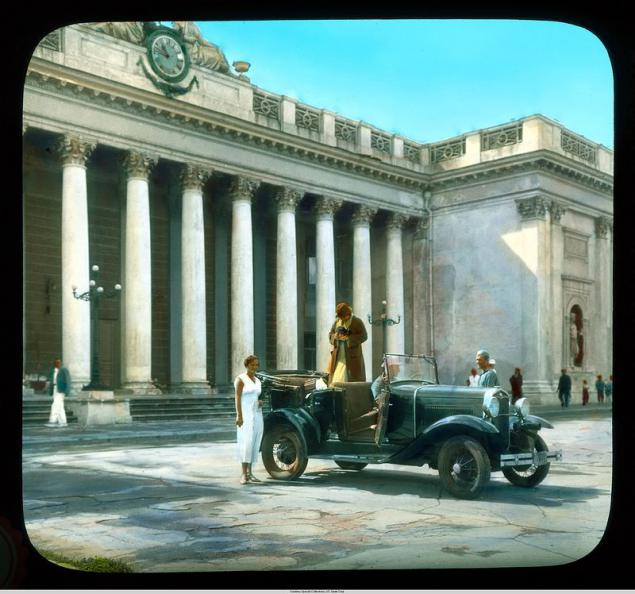 Odessa, storefront with portraits of Lenin and Stalin: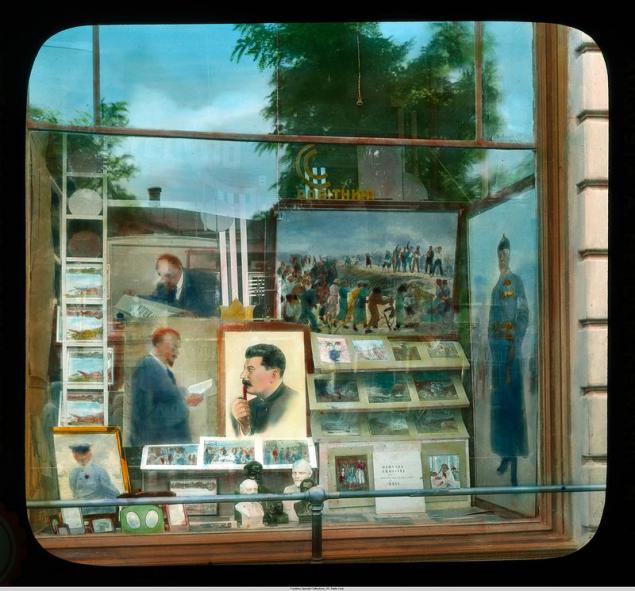 Odessa, a monument in the park Shevchenko with a portrait of Stalin in colors: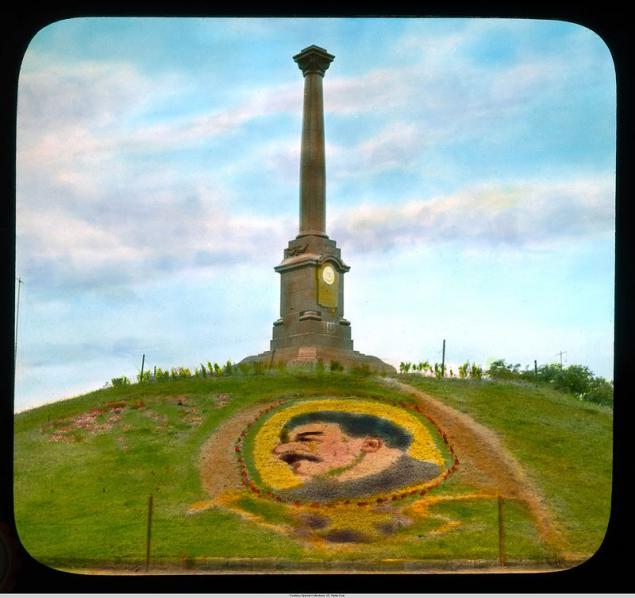 Odessa, a group of young Ukrainians: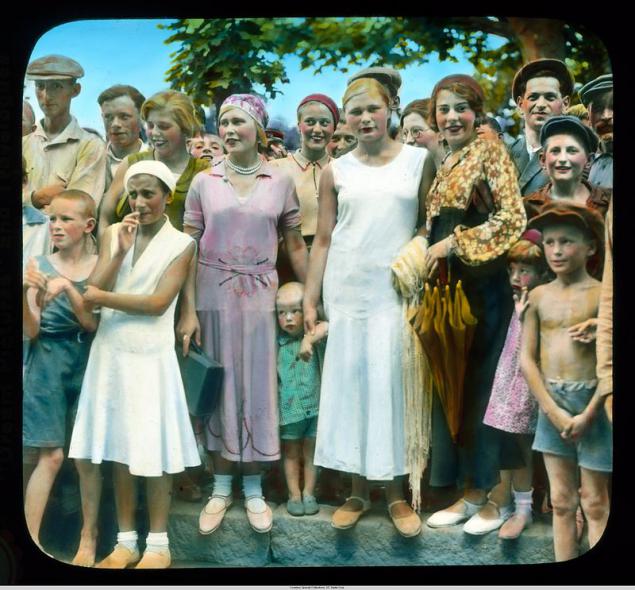 Odessa, London Hotel on the Promenade: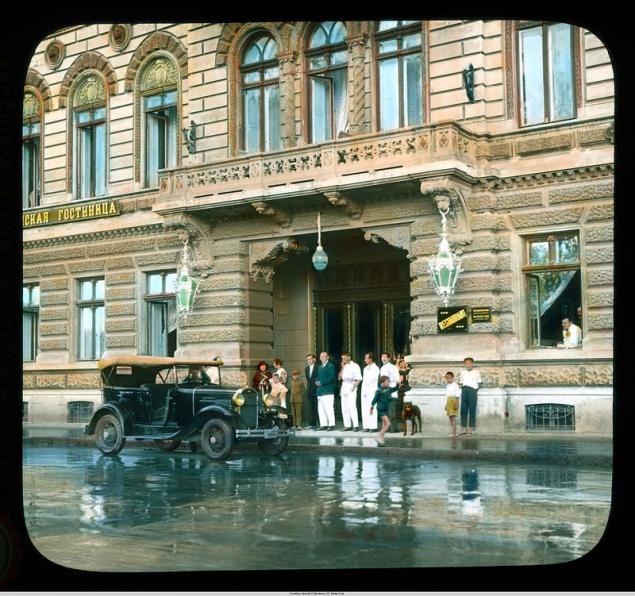 Odessa National Academic Opera and Ballet Theatre: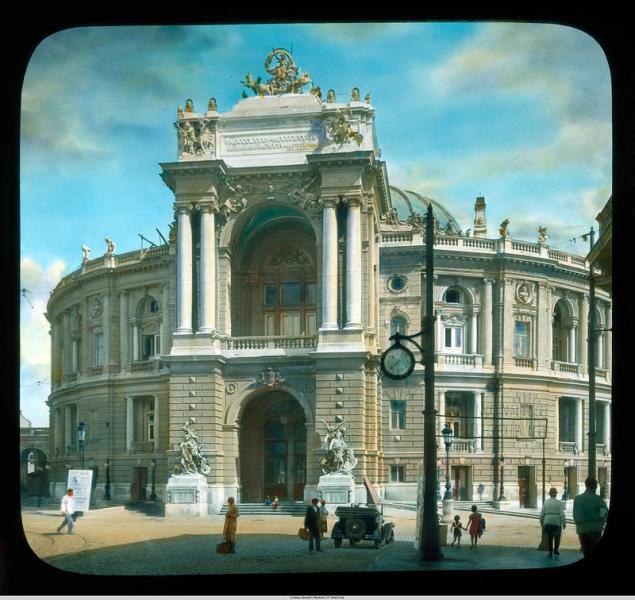 Odessa Maritime (Potemkin) Steps: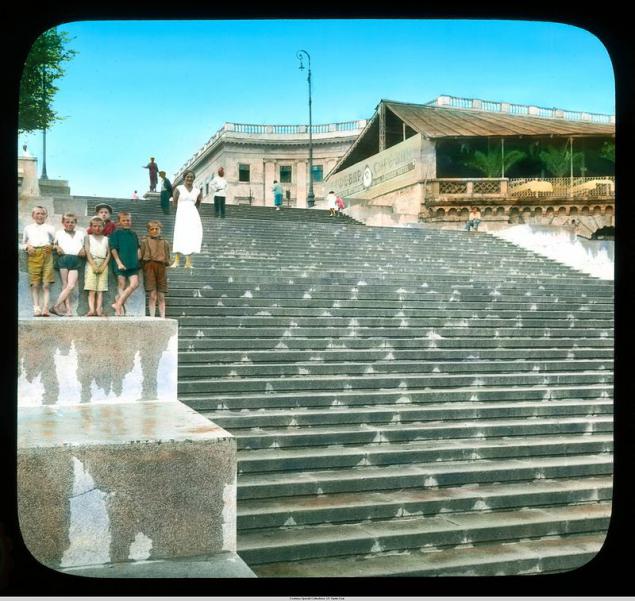 Odessa, a monument to the communist hammer and sickle with: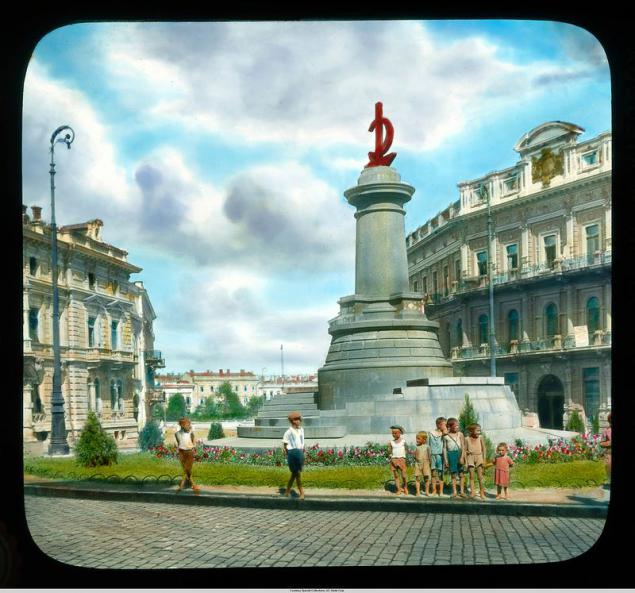 Odessa, shop system Torgsin: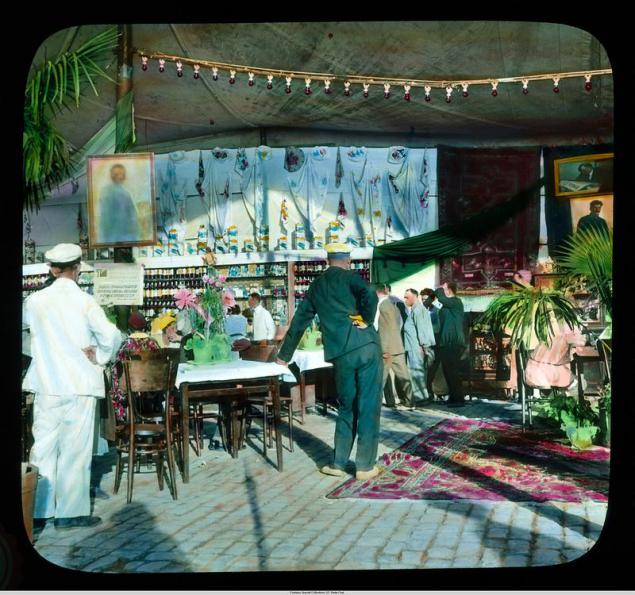 Same: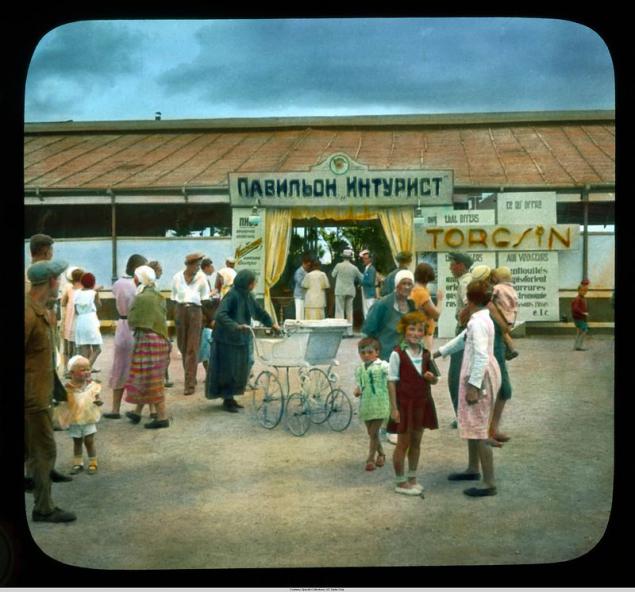 Odessa, city view, Neo-Renaissance: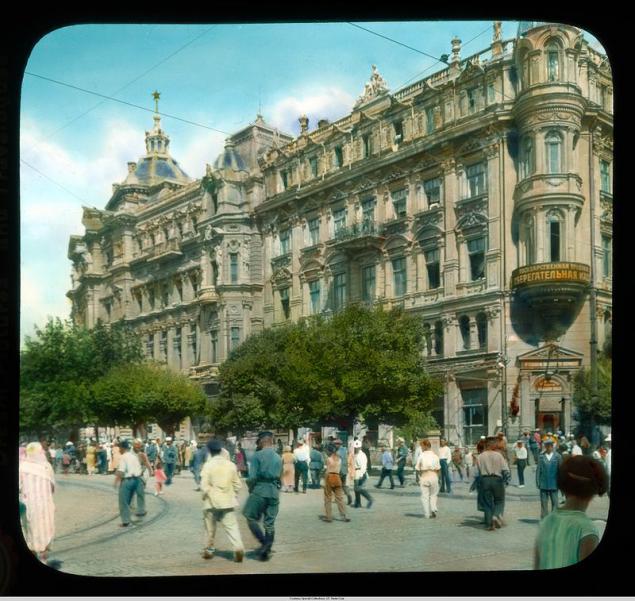 Odessa, view along a major city street filled with pedestrians: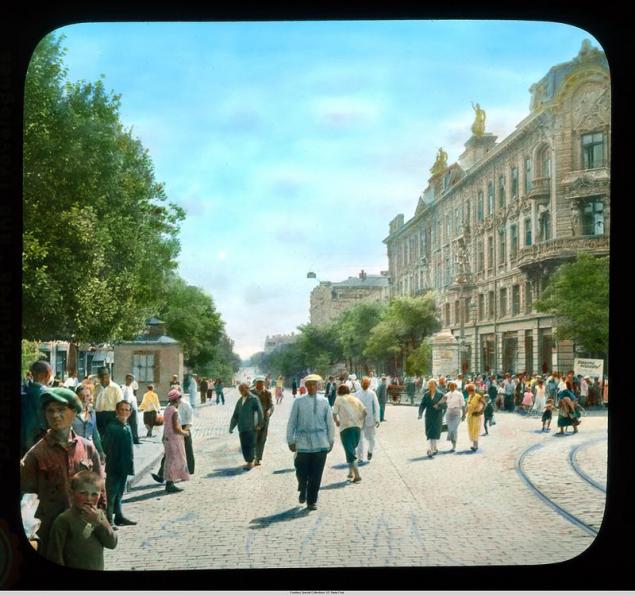 Odessa, bread truck, deliver food to the Old City: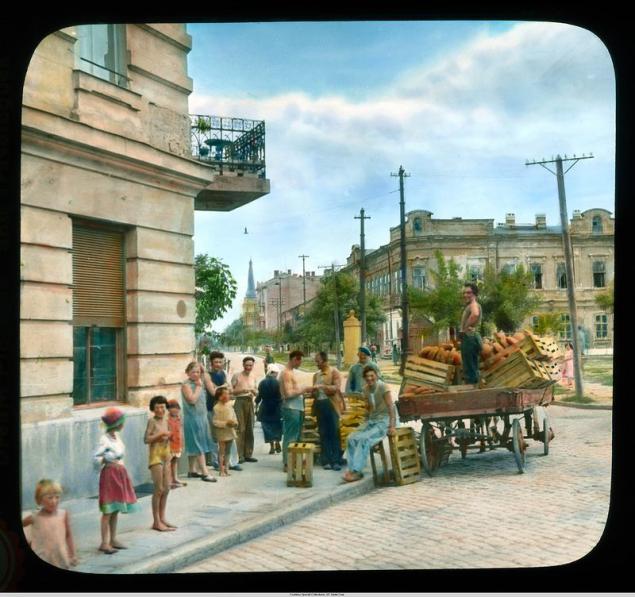 Odessa, a group of Ukrainian children: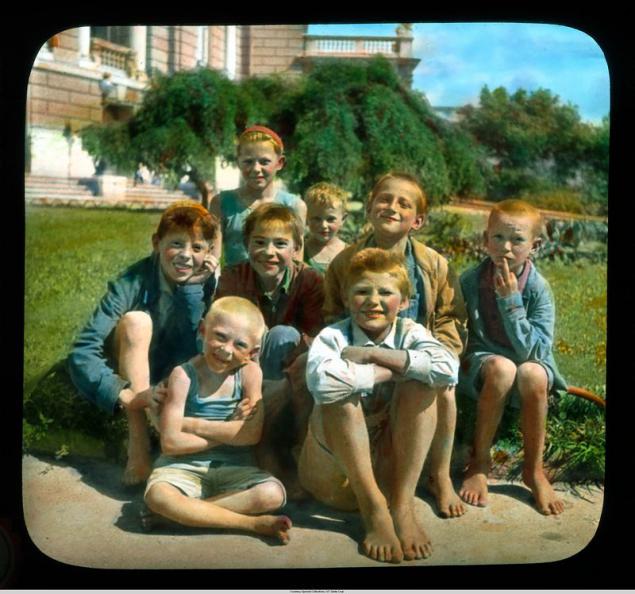 Odessa, a man with a horse wagon barrels: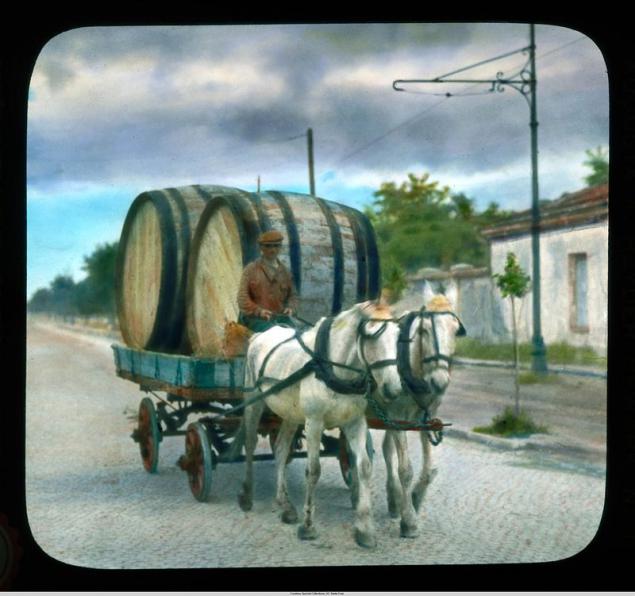 Odessa, two young women guides: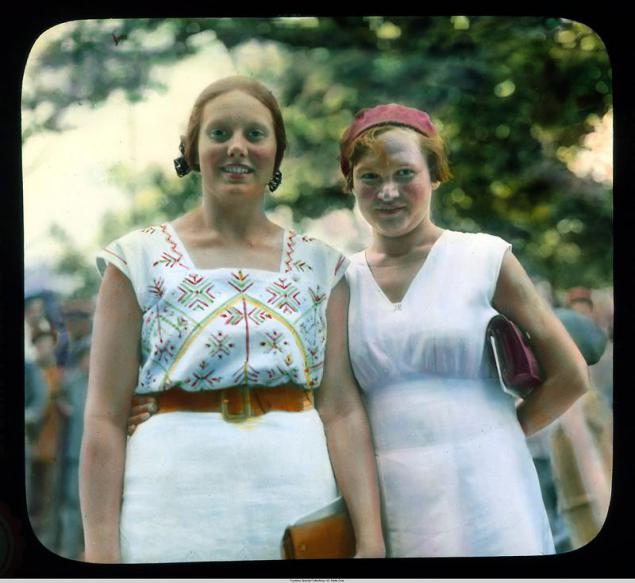 Odessa, men and women on the beach Langeron: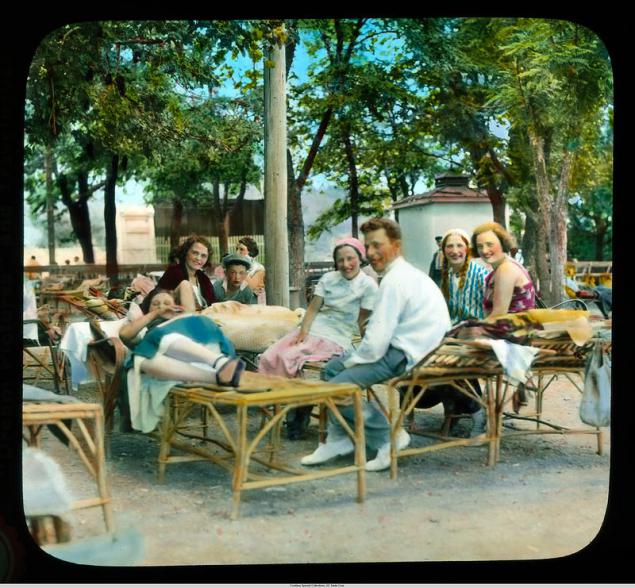 Odessa, a city near the harbor view from the propaganda on the building: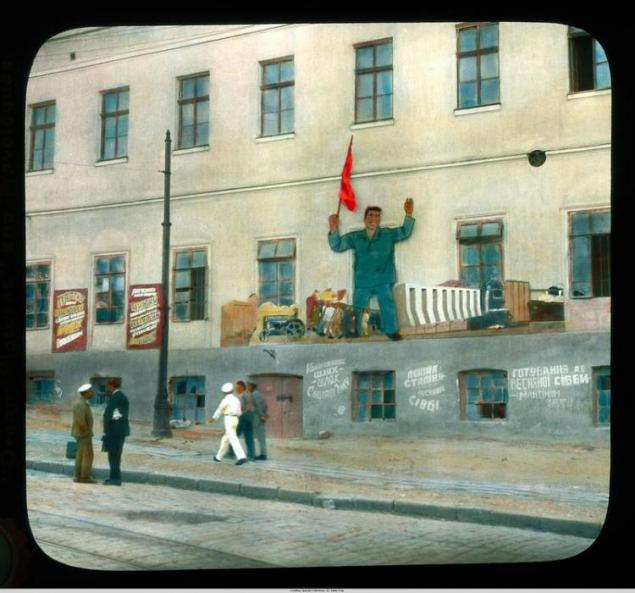 Source