Omnesolum blogger writes on his blog: It is well known that London is like no other city attracts millionaires and Russian oligarchs are no exception in this stream stuffed wallet and bank accounts. The British capital is home to hundreds of thousands of Russian. Of these, about a hundred - multimillionaires, owners of expensive cars, yachts, airplanes and football clubs. Berezovsky, Blavatnik, Abramovich, Deripaska ... They own the real estate in the most prestigious areas of Londongrad as for the eyes called London. And it is not necessary to live in a mansion bought for millions of pounds permanently. It is enough to arrive on a personal "jet" Weekend, a break from the business of the jungle, to see his wife and children (who may well be living and studying in the UK on a regular basis).
26 photos
1. One of the most prestigious addresses of the Moscow-on-Thames area can be regarded as Eaton Square (Eaton Square) in Belgravia (Belgravia). There I decided to go with a camera to show you where to live Russian oligarchs.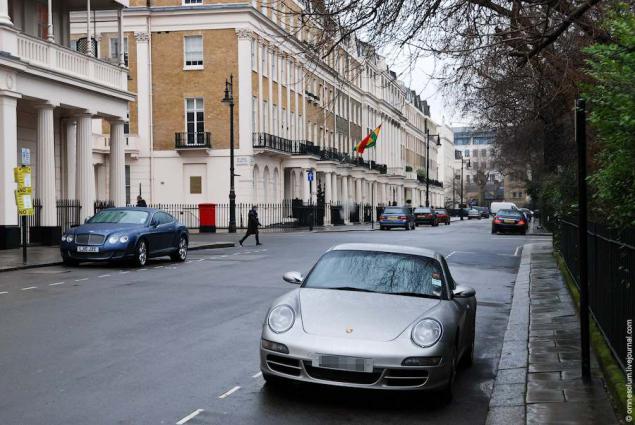 2. Eaton Square may be considered one of the biggest areas of London. The photo shows the strength of one-sixth part of it. In fact, it is rather a garden than a square. Right through it runs pretty brisk Road King's Road (King's road). On the north side of Eaton Square you can see the steeple of the church of St. Peter.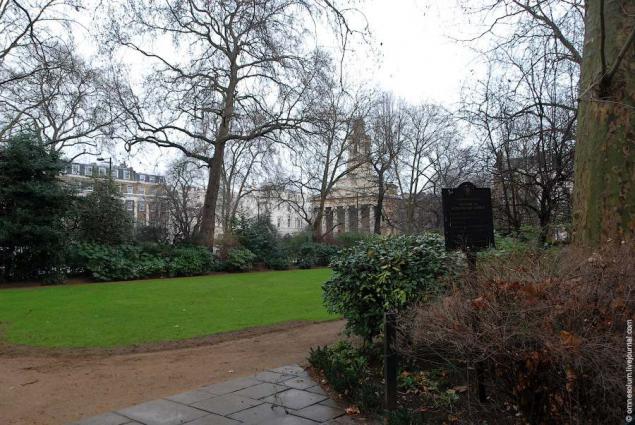 3. Address Eaton Square, London SW1 on the envelope immediately makes it clear on the social situation of its addressee.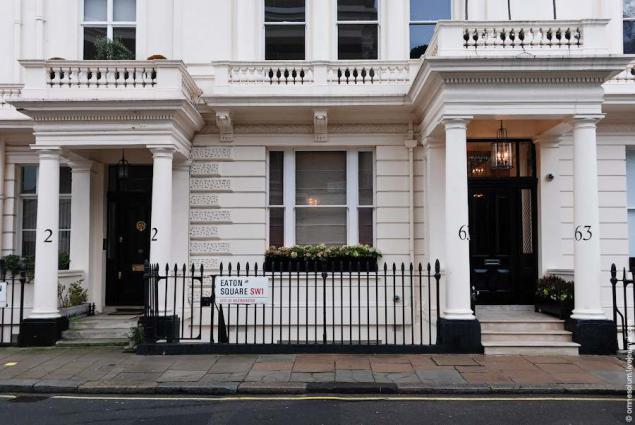 4. The whole area is framed by whitewashed houses in four or five floors, with an attic and basement.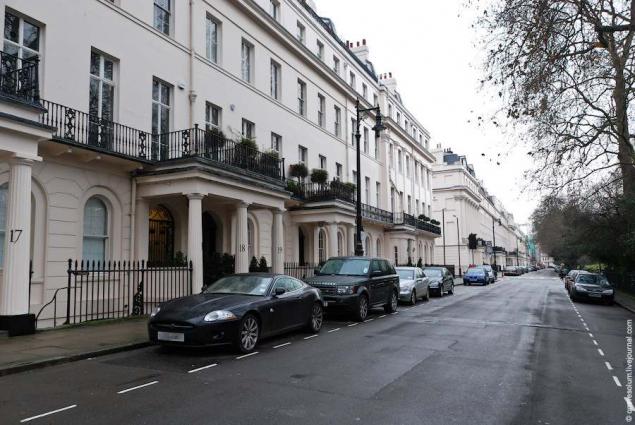 5.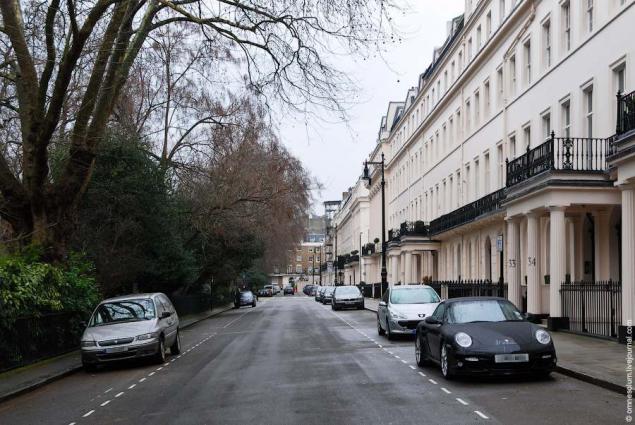 6. facades and balconies trimmed with artificial marble, but in the winter look a little bare. Perhaps in the summer to replace the dry branches come flowers and greenery.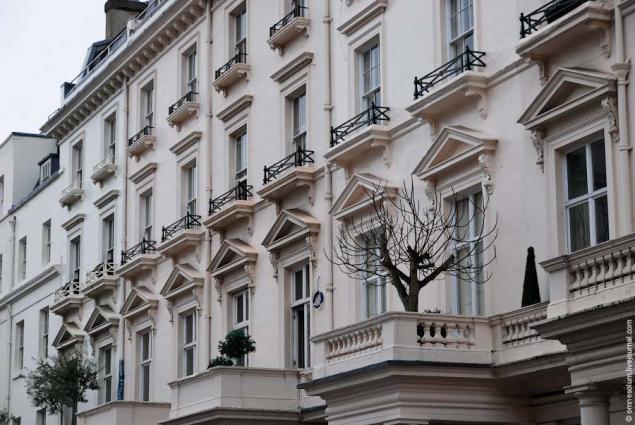 7. To enter the gardens by residents is the key that opens the gate.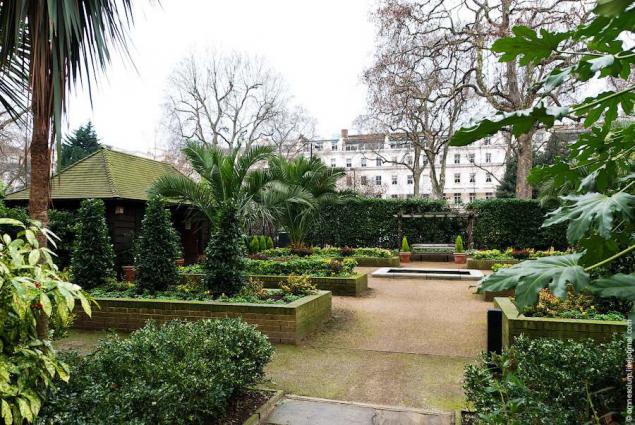 8. After the Second World War, many houses in London were turned into offices and shops. Eaton Square escaped this fate, so the popularity of this earlier rather prestigious area crept up.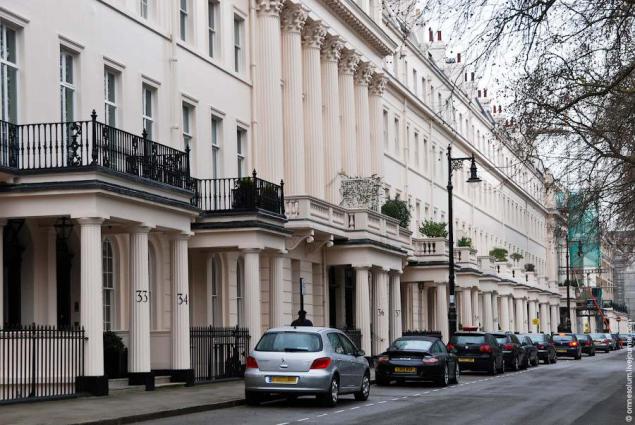 9. Walk and you can shoot freely, although sometimes "men in black" is a bit confused with their gaze.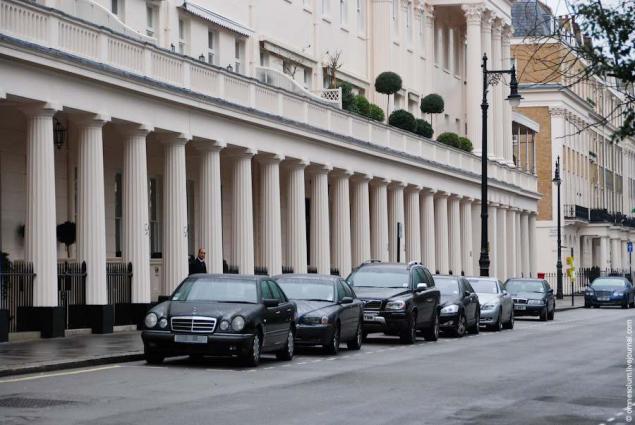 10. Number of almost every home is connected with any celebrity, sometimes a world scale, and sometimes - LAN. The house number 1 once lived Baron Boothby (Boothby), a politician from the Conservative Party, who has worked for some time secretary to Winston Churchill.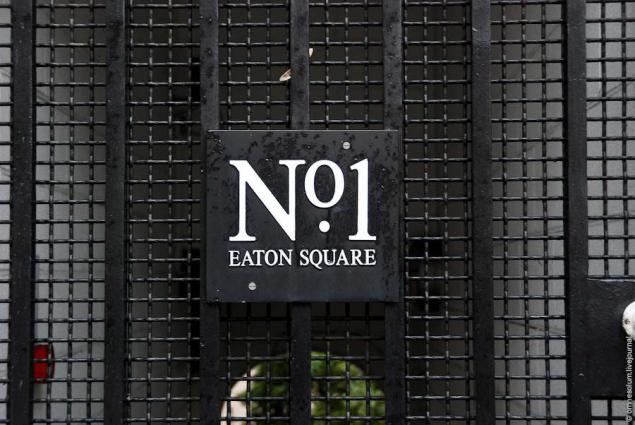 11. At number 37 - British Prime Minister Neville Chamberlain, Churchill's predecessor, who signed the Munich agreement with Hitler's Germany. It also stopped the German Foreign Minister Ribbentrop.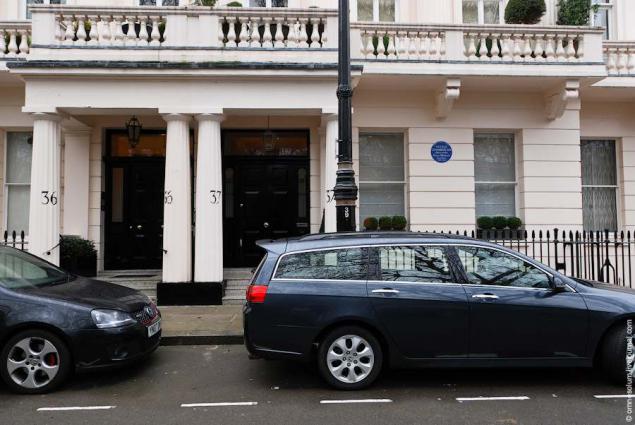 12. Eaton Square also lived Sean Connery and Roger Moore, actress Vivien Leigh and Prime Minister Stanley Baldwin. House, Abramovich bought for 28 million pounds, is kept secret.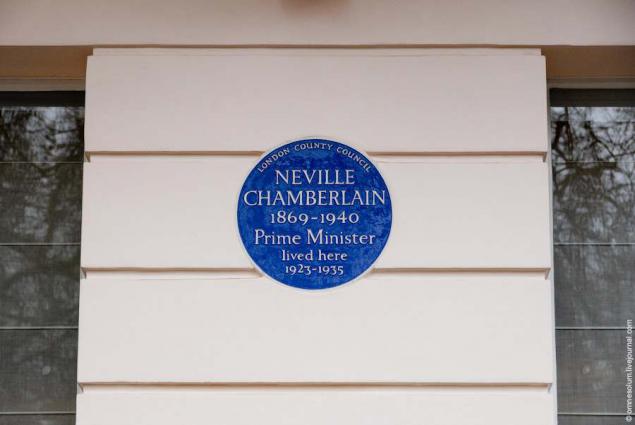 13. A "aluminum king" Oleg Deripaska has bought an apartment for 25 million pounds on the Belgrave Square (Belgrave square) near here. More about this area of ​​embassies and consulates in the next series.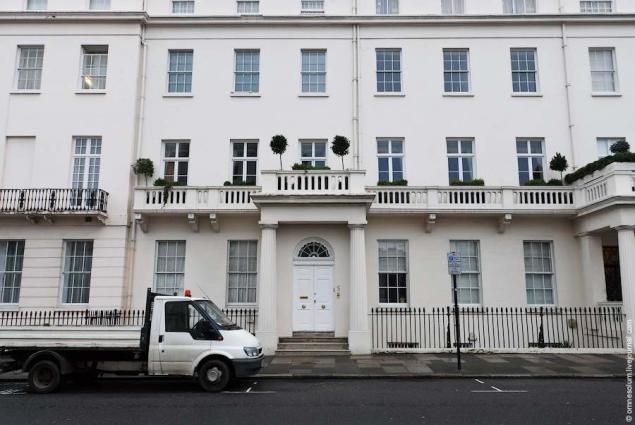 14. In the area of ​​expensive cars parked in a lot, although I suspect that most decent specimens found anywhere in the underground garage. And that can be seen on the street, so - to the bakery to drive.
15. The predominant dark colors, mostly black and blue. From popular models of Porsche, Ferrari, Bentley, Rolls Royce. I assembled a small collection of cars. Ferrari.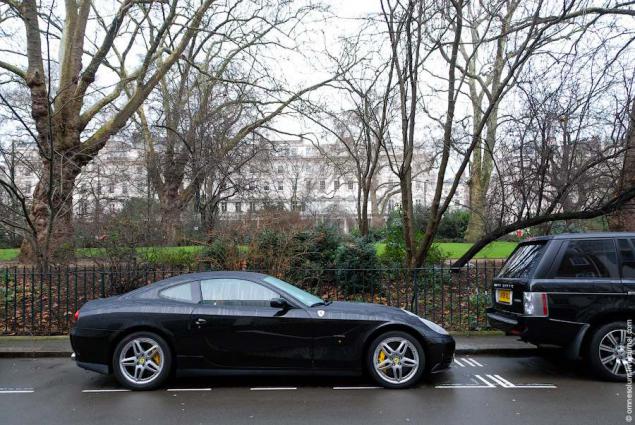 16.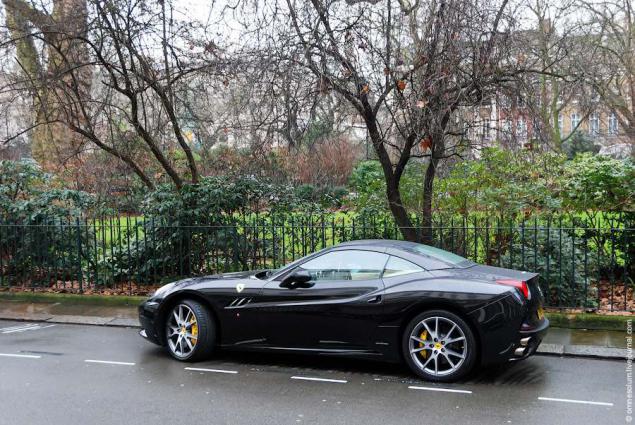 17. Bentley.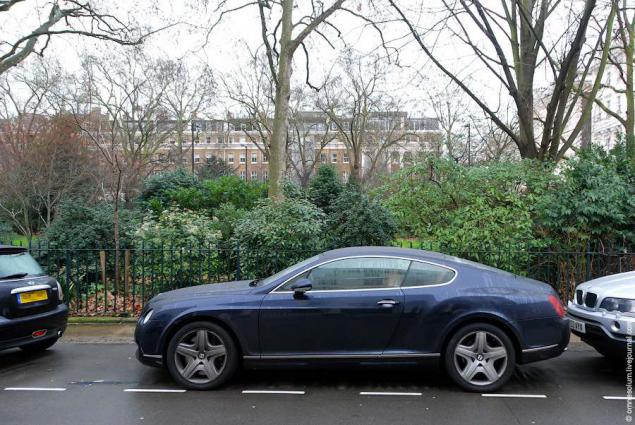 18. Pay attention to the color exactly the same on all models.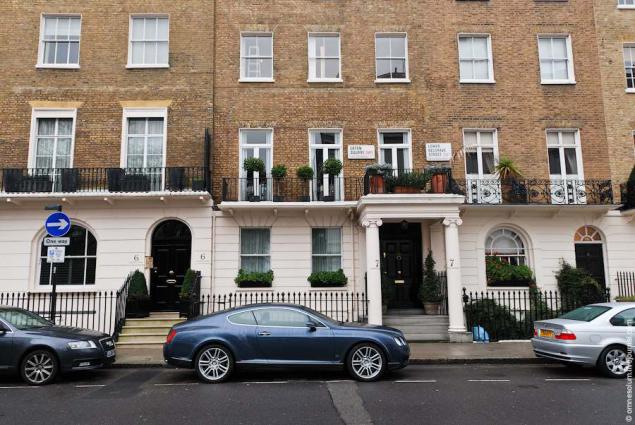 19.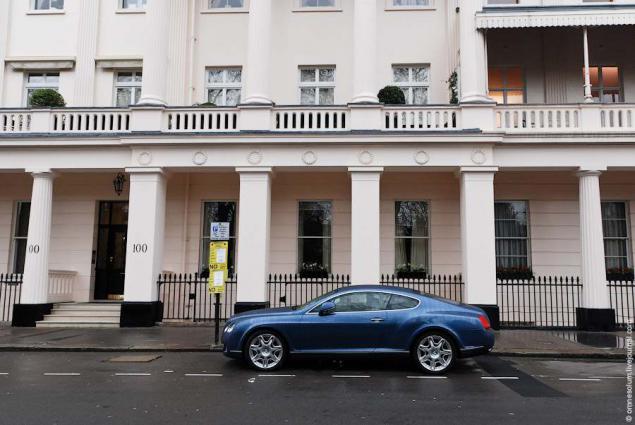 20. Rolls-Royce.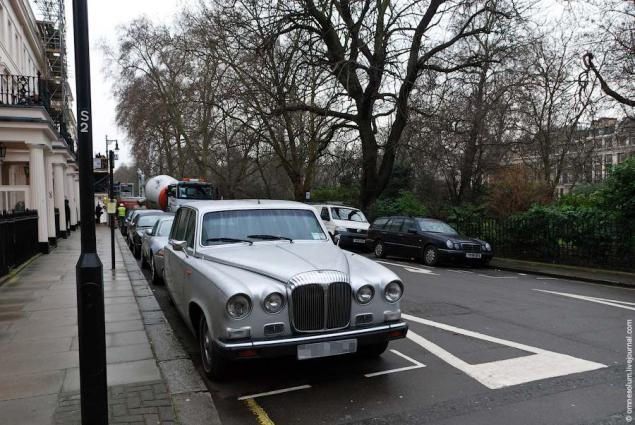 21.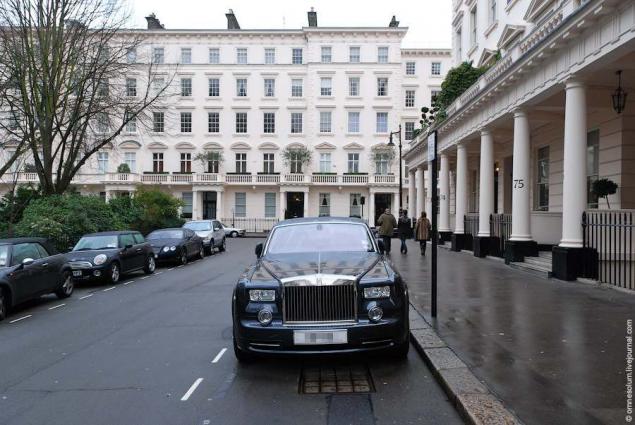 22. There was a comical and options.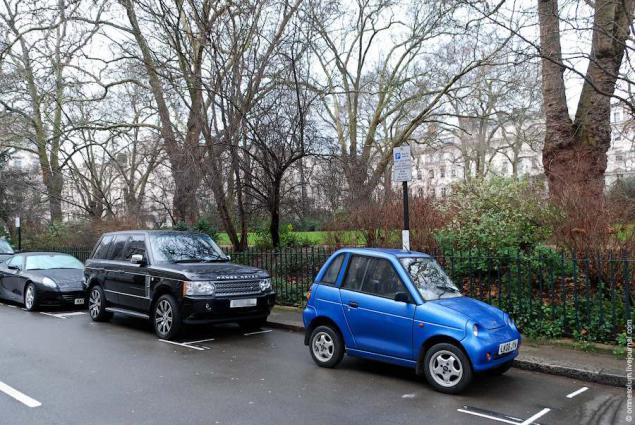 23. Even a London cab here somehow missed.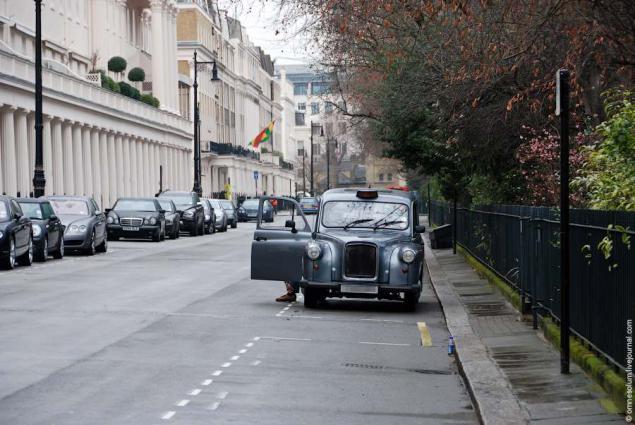 24. It remains to mention the Church of St. Peter, which I showed at the beginning of the story. It was built in the 1820s - at the same time as the Eaton Square.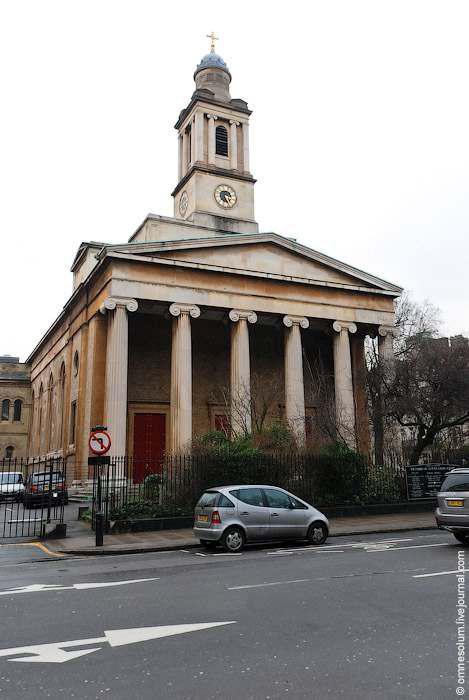 25.
26. Service is also made to come to good cars - for example, in the Maserati.
Finally I want to tell you the anecdote from the life of oligarchs. Russian multimillionaire near death in his mansion in Belgravia and asks to go to the bedside of his wife to tell her his last will.
- Lucy, I want to be buried in Harrods.
- But how? That's impossible! It may be better to Highgate Cemetery next to Karl Marx?
- No, it is in Harrods. Because then I'll die knowing that you will visit my grave at least twice a week.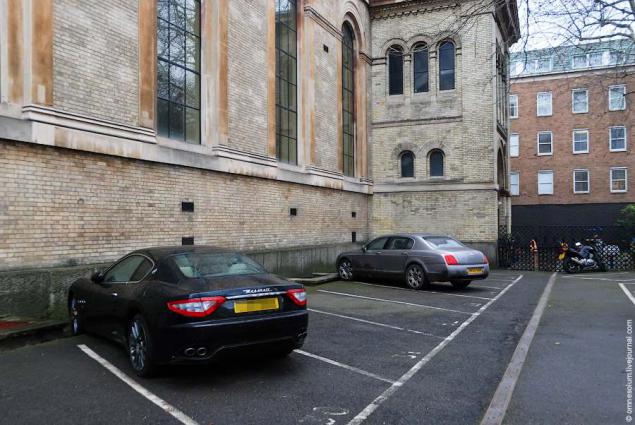 Source: