But how much do you know about Armenia ...? ... So here I am at the same except for cognac, wine, apricots, Granot and dolma knew nothing about this great country. But I was glad to learn much more. After all, Armenia is the homeland of many things and products without which we can not live now: grapes, cognac, wine, beer, apricot, pomegranate, can continue to arbitrarily ... I advise everyone to go there at least once, and touch the history ...
Hotel Erebuni *** (former name of Yerevan).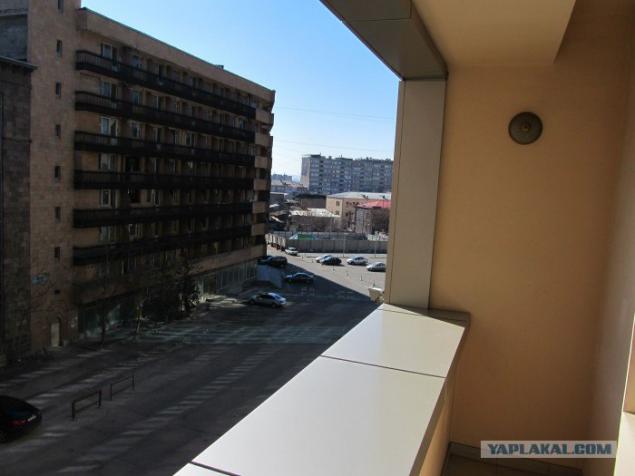 2.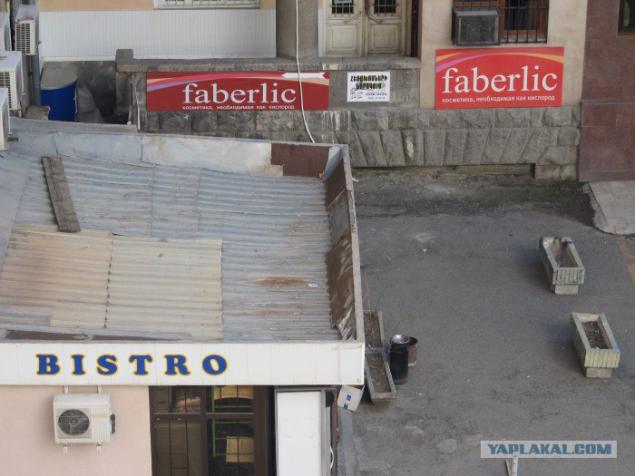 3.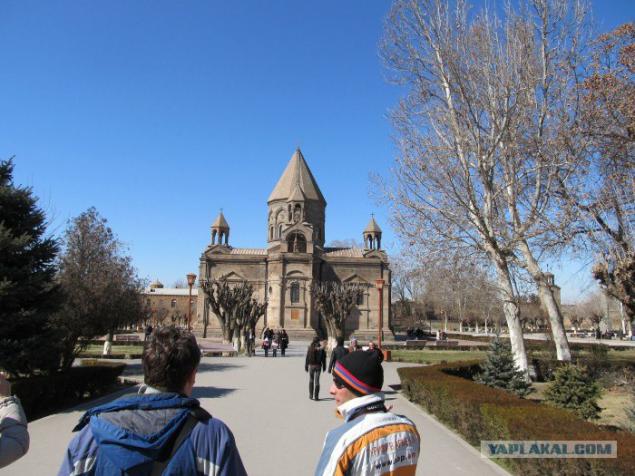 4.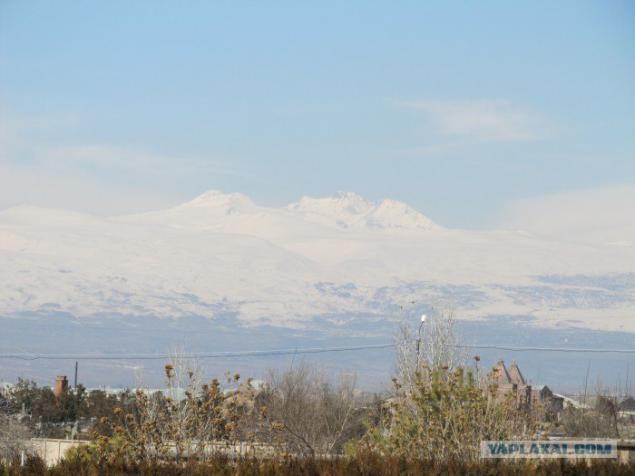 5.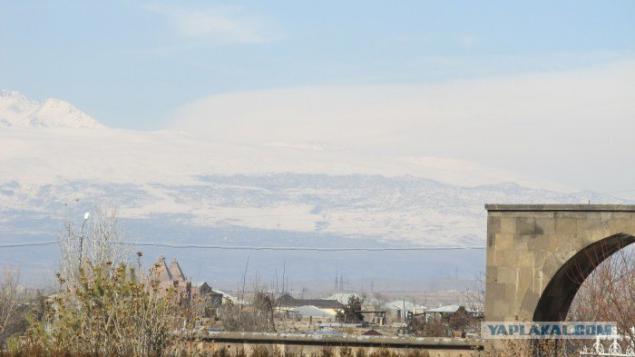 6.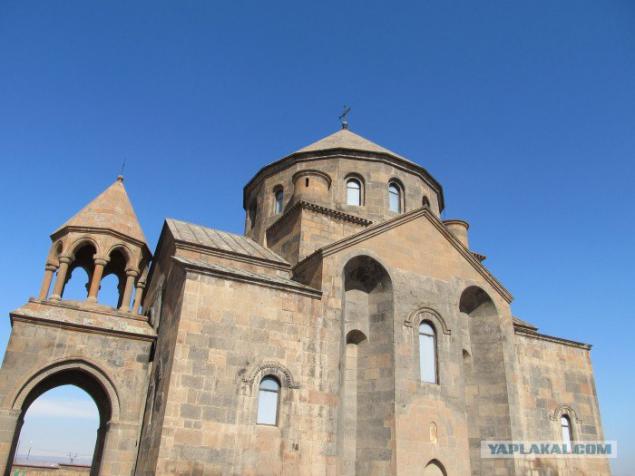 7.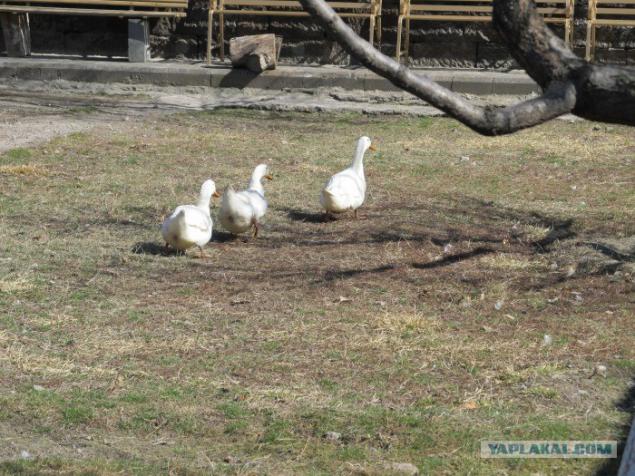 8.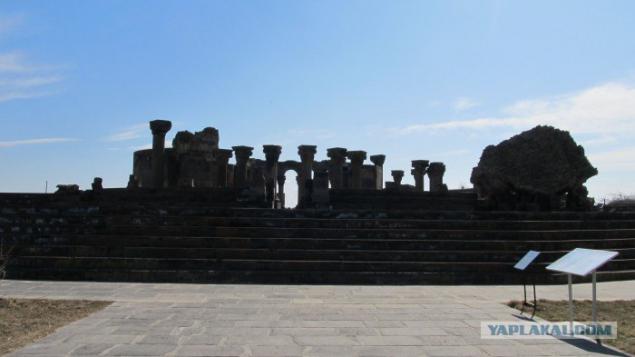 9.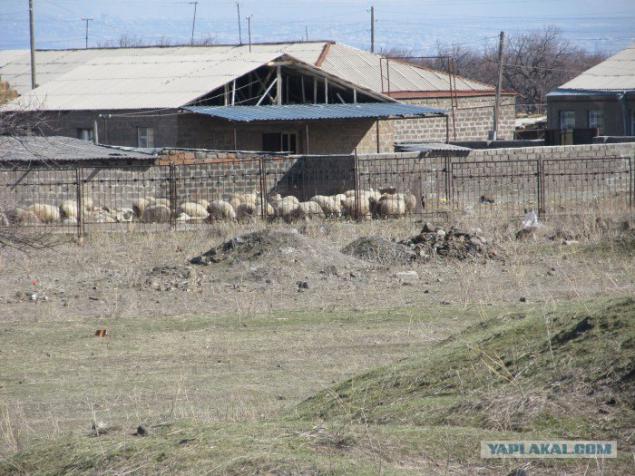 10.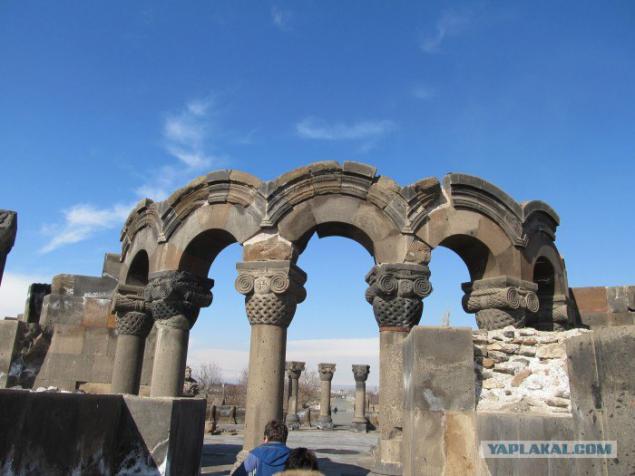 11.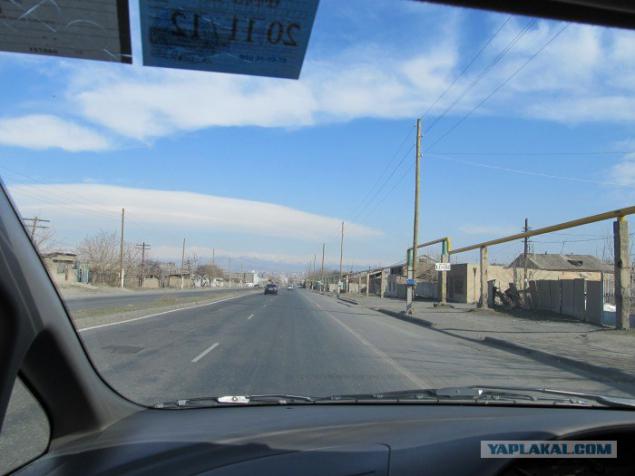 12. Around the middle of the photo you can see the stadium where Russia win on March 26.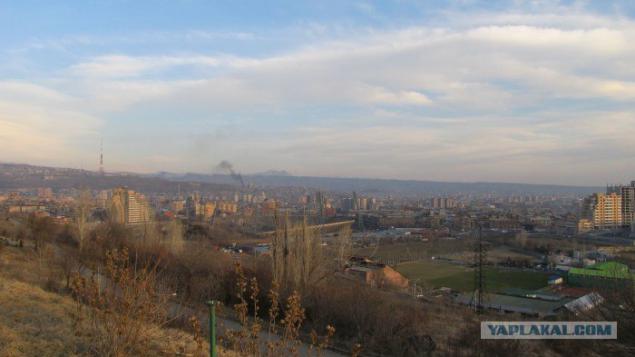 13.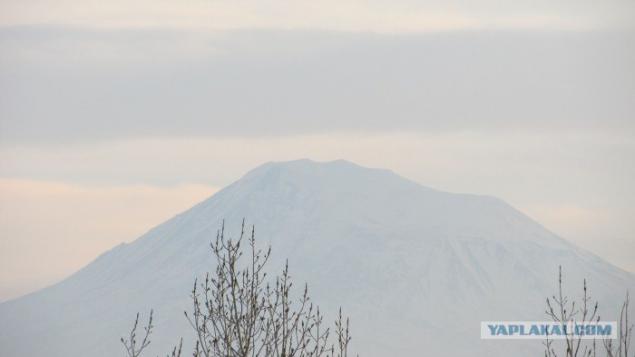 14. Greater and Lesser Ararat, wholly to the word in Turkey ... and to climb Mount Ararat is possible only with the Turkish side under the close supervision of border guards.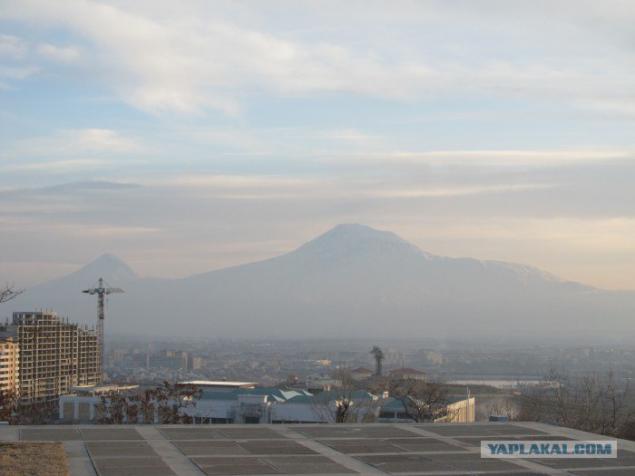 15. Monument to the Victims of the Armenian Genocide in 1915.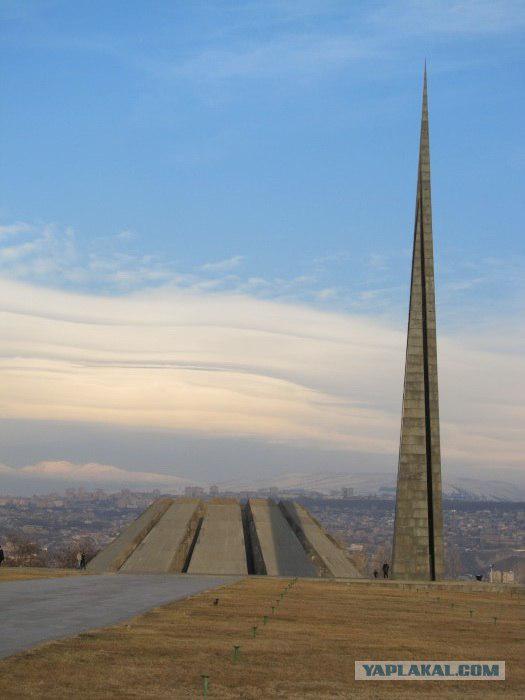 16.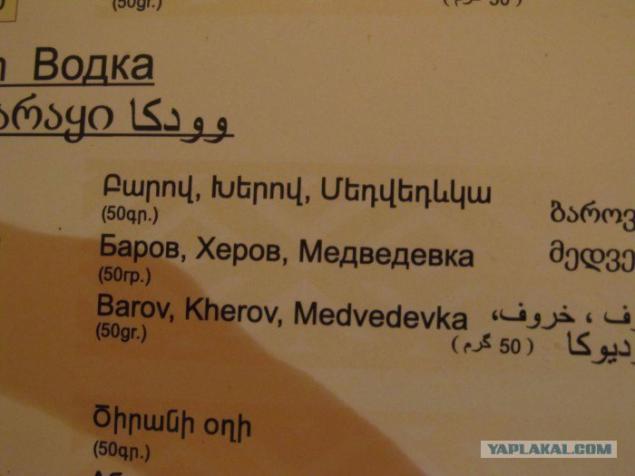 17. AMD 2500 is somewhere 220 rubles. Eat (glut oneself) at 3 with a large quantity of wine (liters 5) will be about 17,000 drams, or about 1600 rubles. (Yes, the same cheaper than in the Czech Republic).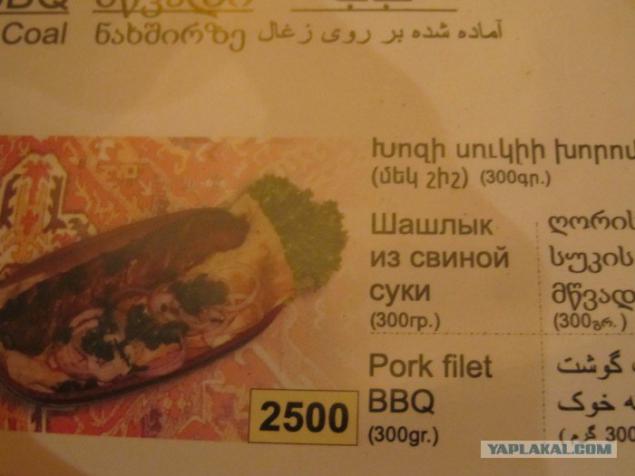 18. The border with Turkey. Which, by the way guards Russian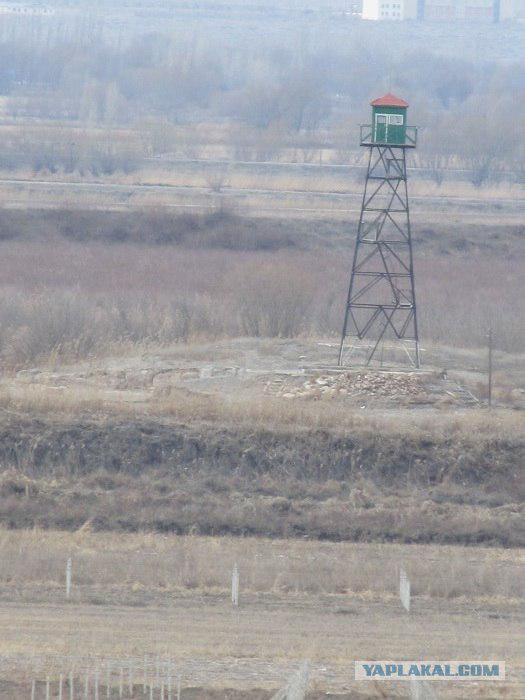 19.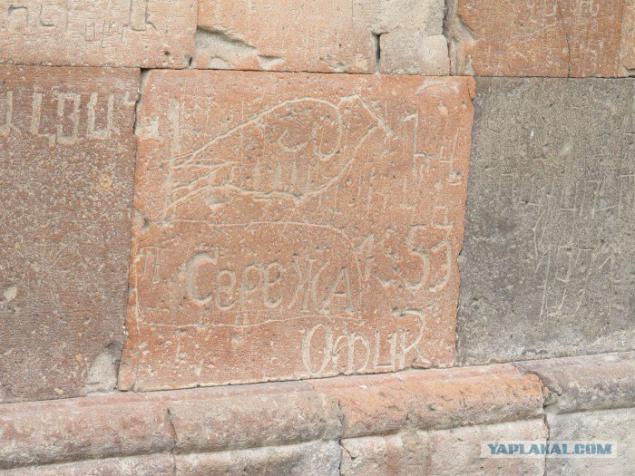 20. Winery arena. Delicious wines from fruits probyval and even at the height of the grape.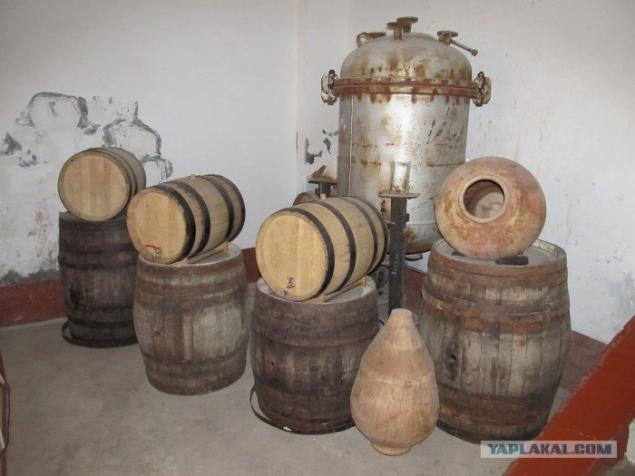 21. So I lit)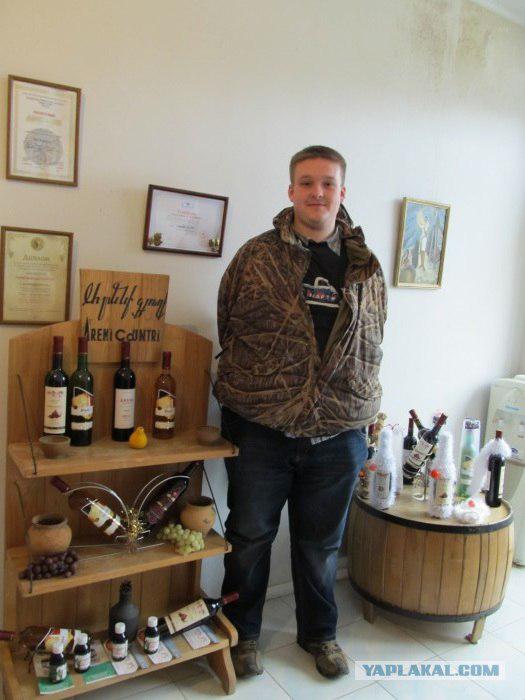 Only 22 in the entire post-Soviet prostransvo pagan temple (not valid of course)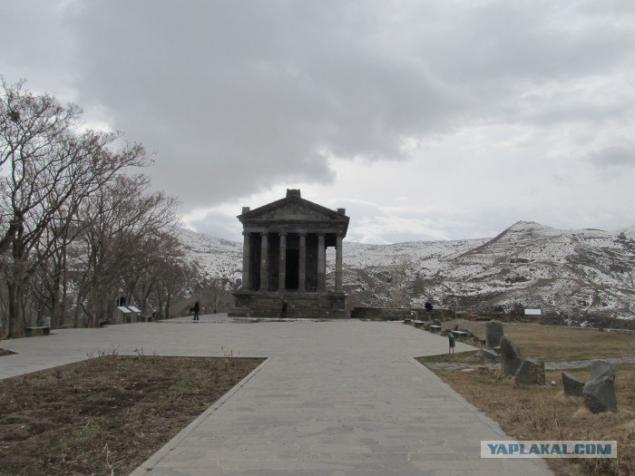 23.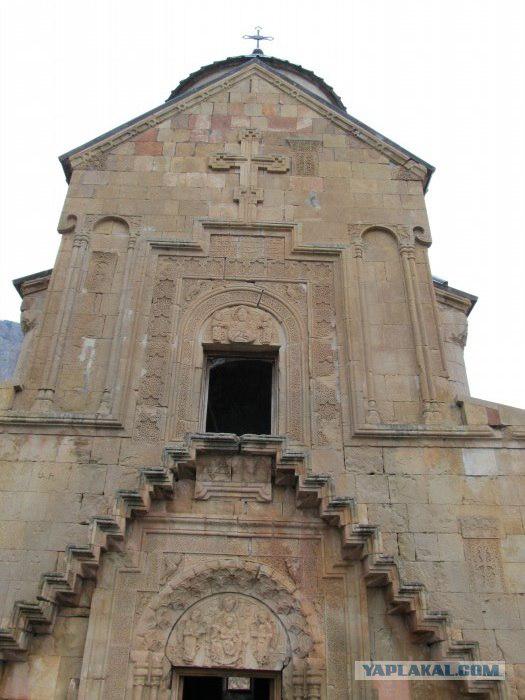 Source: