San Pedro Sula - the second largest city in Honduras, considered the most dangerous city in the world: for every 100,000 residents in the city have to 169 murders a year. The fact that local laws allow you to have up to 5 different types of weapons. About 70% of weapon falls into the country illegally; 83, 4% of murders committed with a firearm.
To show how the city is dangerous, photographers Jorge Cabrera (Jorge Cabrera) from Reuters and the Felix Esteban (Esteban Felix) from The Associated Press late March had a couple of days with the local police and emergency ward. The photographs, which made the guys captured the shocking scene.
Source
Will be 25 photos with kratenko description.
March 22, 2013 / Unidentified killed three men and one woman in a working-class district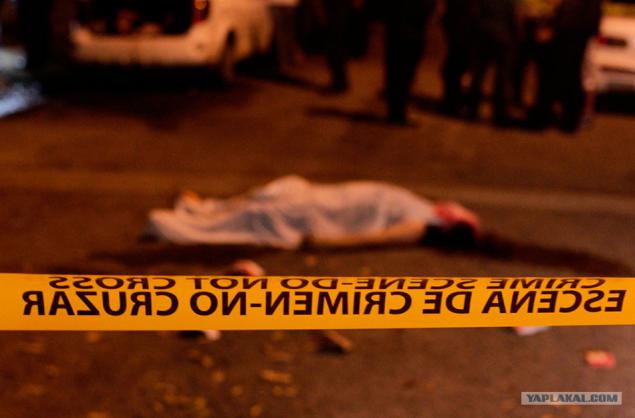 March 25, 2013 / The body of 30-year-old boy, shot in the head, near the hospital morgue state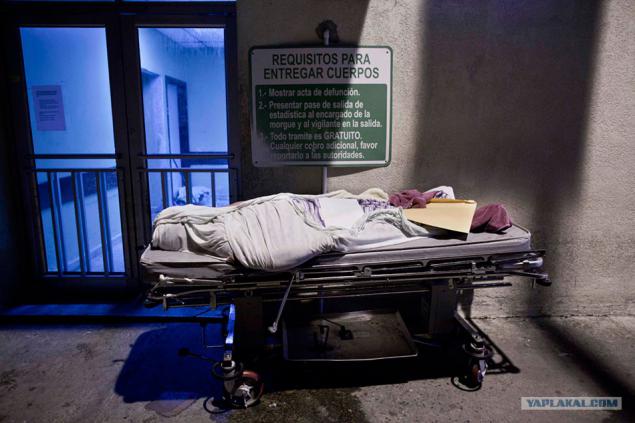 20 March 2013 / boy, wounded in the leg, lying in the emergency ward of a local hospital. The inscription on the cross: "Jesus loves you."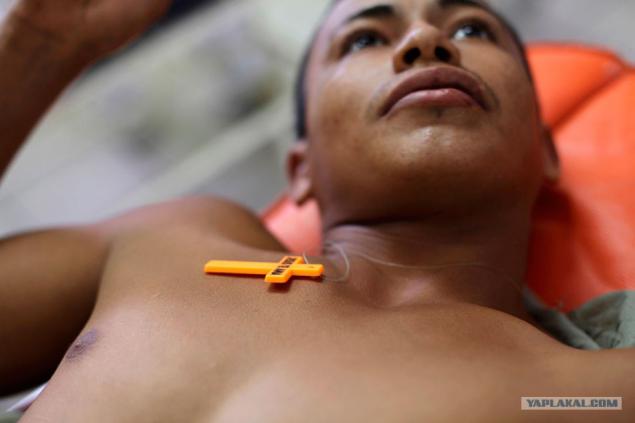 March 27, 2013 / member of a local gang, who was killed during a shootout with the police of his group in the anti-drug operation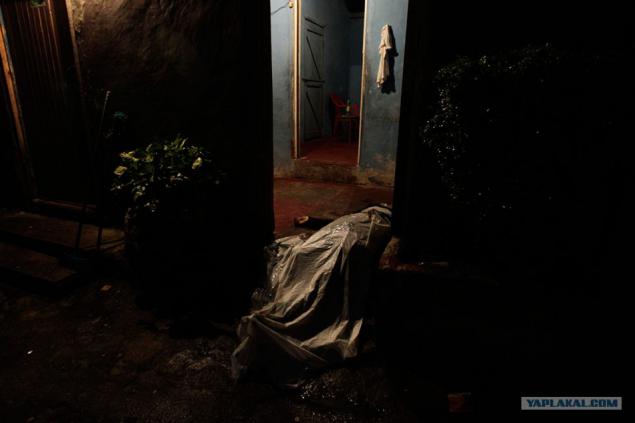 The same evening. The arrested gang members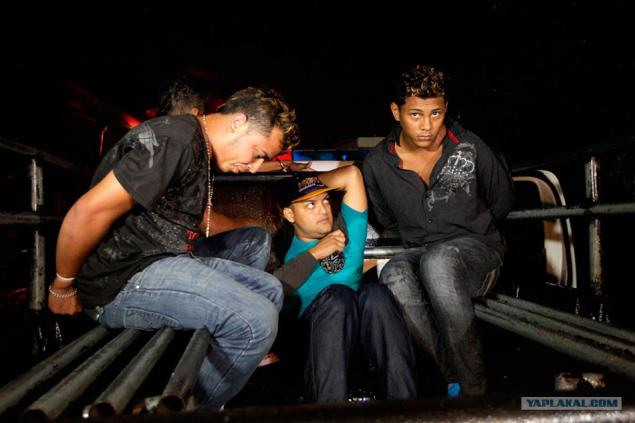 Confiscated weapons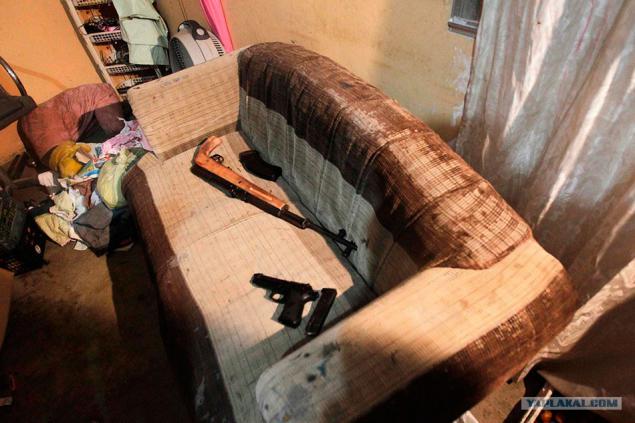 March 28, 2013 / People close to the house where was killed on the eve of a member of a local gang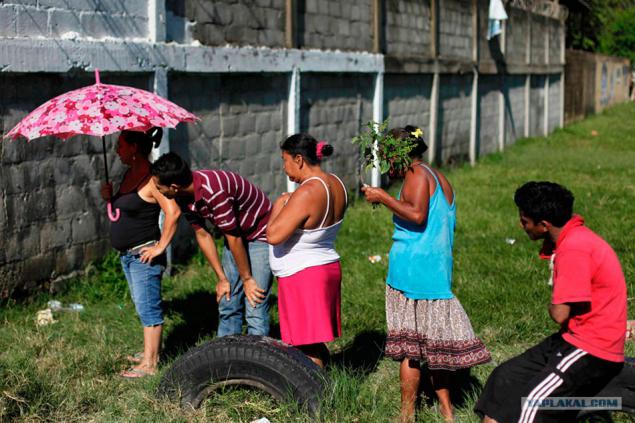 March 27, 2013 / male victims of stray bullets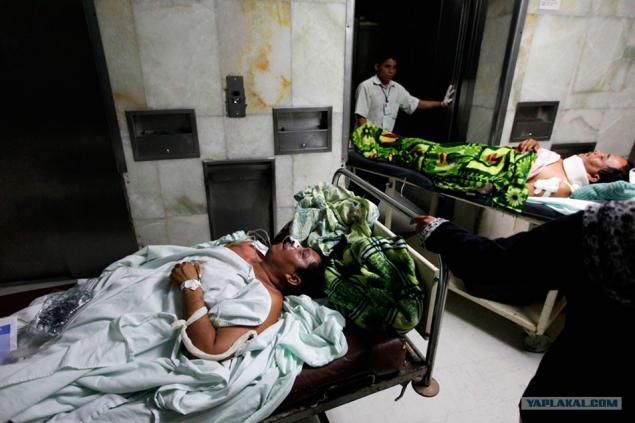 ...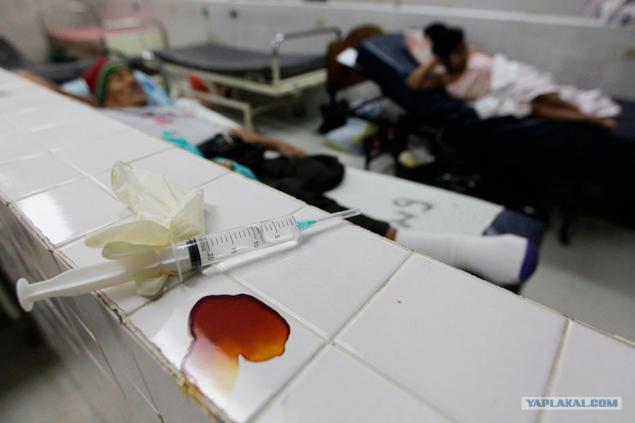 March 29, 2013 / Doctor talking to a relative of one of the wounded men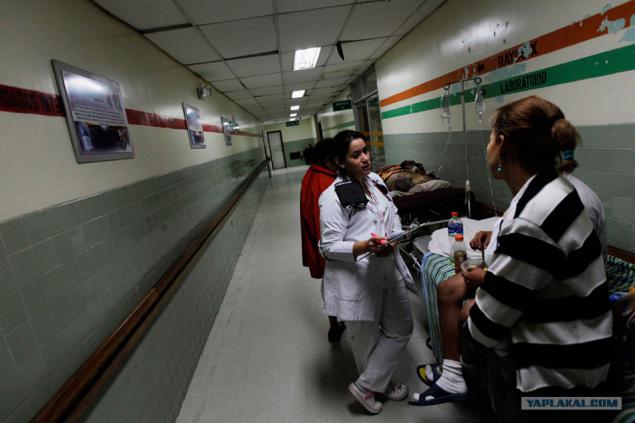 March 28, 2013 / The man who suffered at the hands of local bandits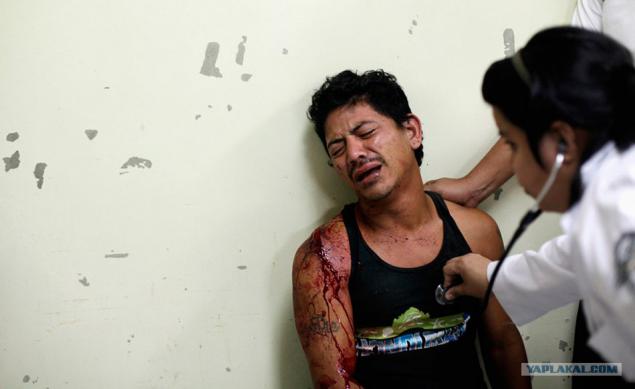 March 21, 2013 / The body of a woman killed by three shots to the head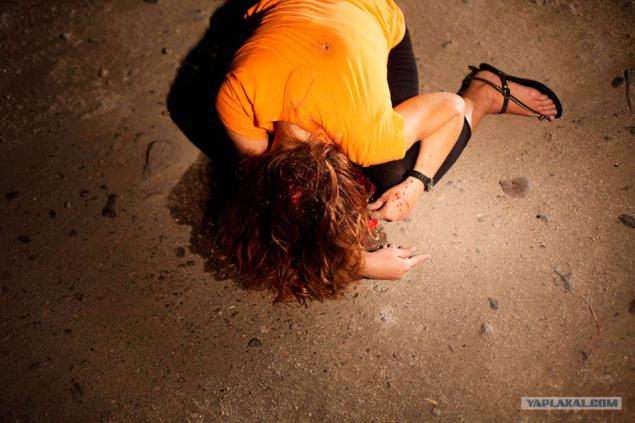 March 28, 2013 / forensic scientist at work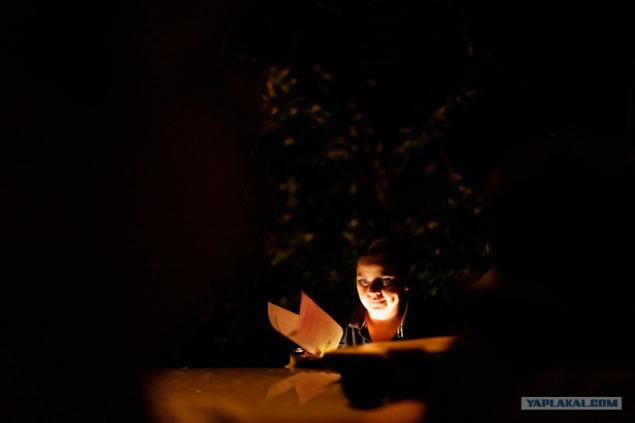 ...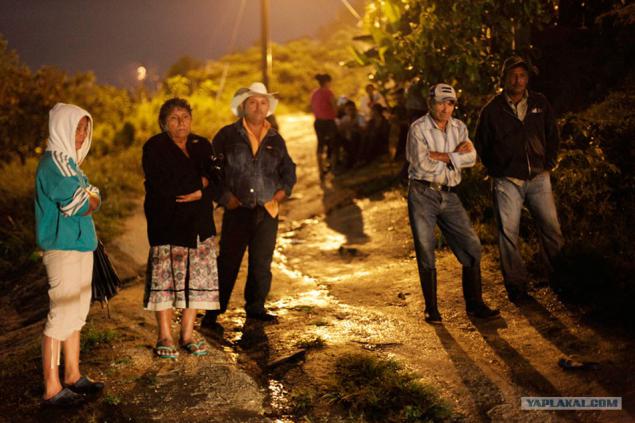 March 28, 2013 / March against violence, organized by the local church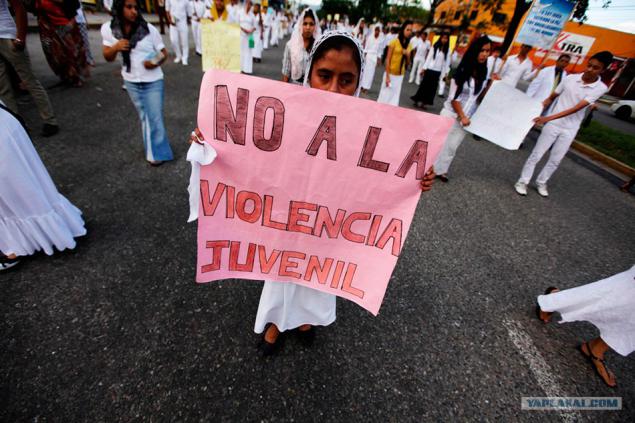 March 27, 2013 / woman killed by a stray bullet during a firefight local gangs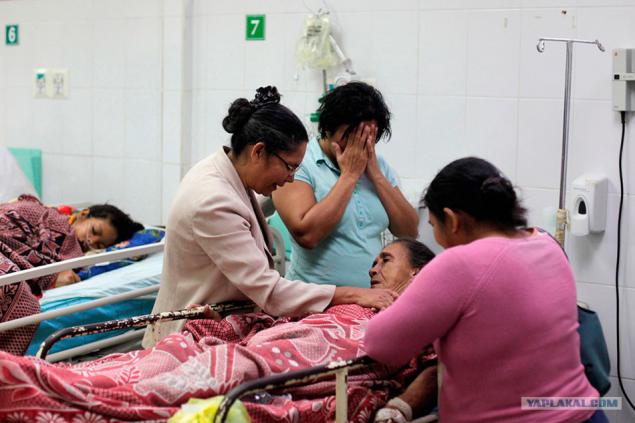 March 23, 2013 / Bound to a wheelchair foot shot in the head person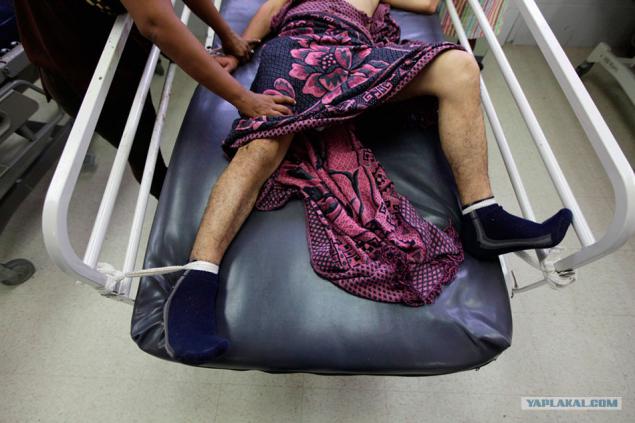 March 23, 2013 / The police are members of local groups on hospital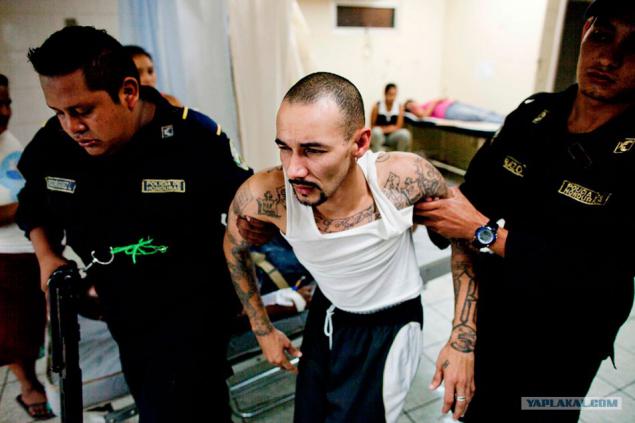 20 March 2013 / officer in the emergency room of a local hospital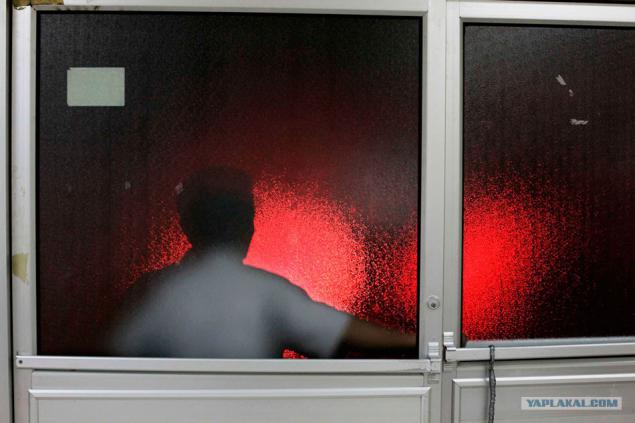 March 27, 2013 / woman carries a child past the place where the police conduct anti-drug operation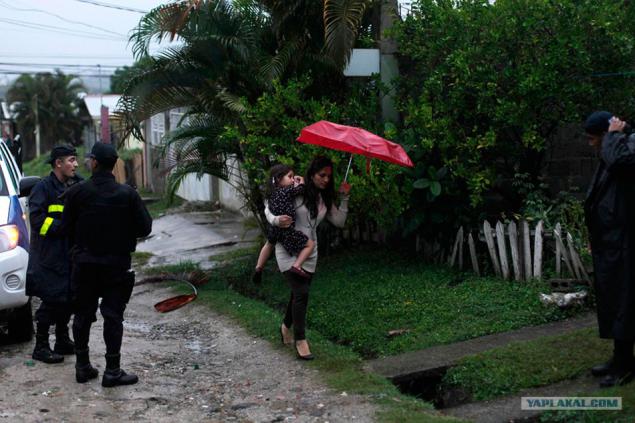 March 21, 2013 / Police guard the national team of Mexico during one of her training at the Olympic Stadium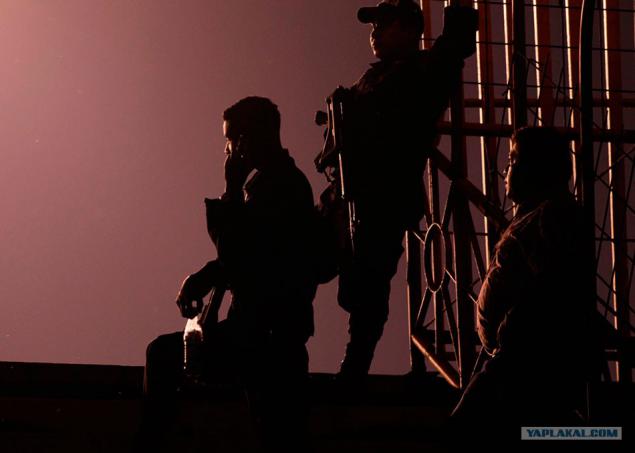 March 24, 2013 / forensic scientist photographs the body of the dead man, who was killed by unknown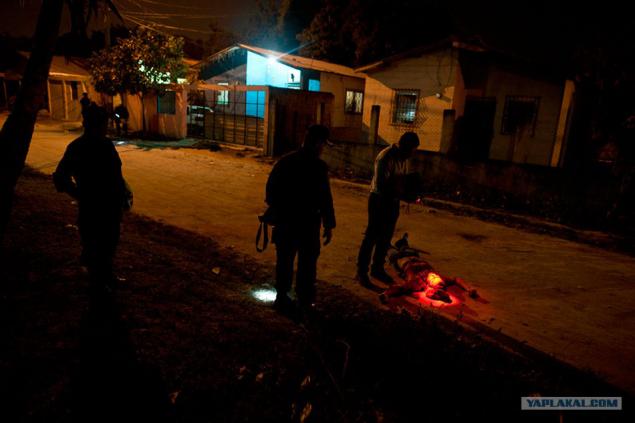 March 28, 2013 / Emergency Department of a local hospital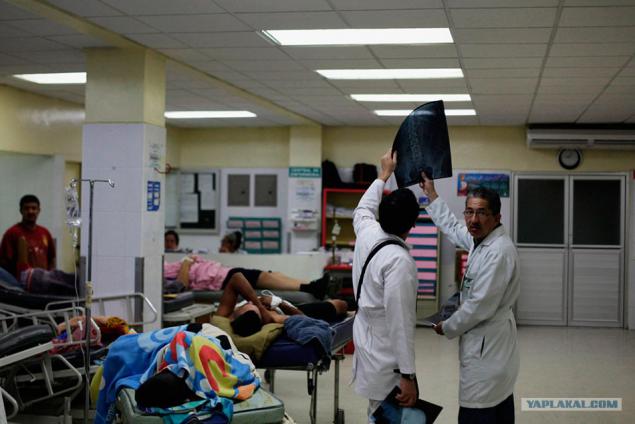 March 27, 2013 / guy, cut with machetes, in the emergency room of a local hospital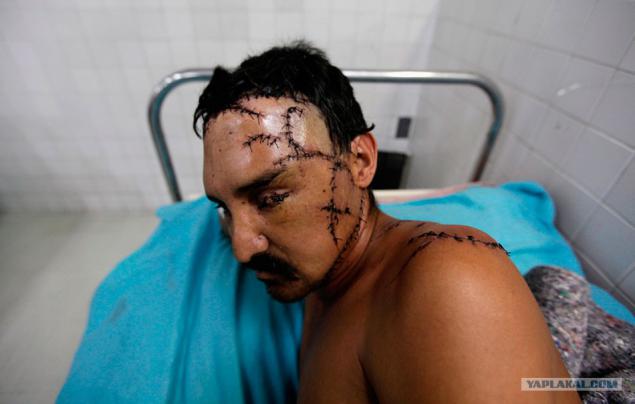 March 28, 2013 / The families of the sick and wounded are sleeping in the hallway the emergency department of the local hospital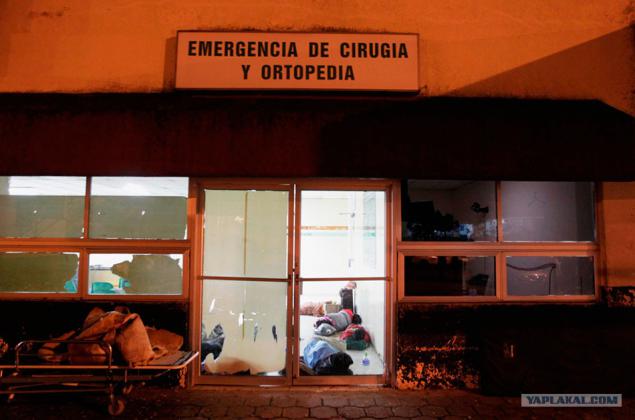 Source: