In Yekaterinburg launched a social advertising against bankers and doctors. A series of posters is about Trehkopeykine taxi driver and his problems with loans and medical care.
Firstly, quite original message: do not believe the advertising, do not take loans and do not hesitate to contact a doctor. Babel will collapse under the impact of such advertising!
Secondly, a new genre of advertising. Let's call it "street comics." You go on the Square in 1905 to the cinema "Salute" - what you see? The sun? The sky? Maybe palm? Who else, but I see a city-formats on the sidewalk. First one of them - the second, then - the third ... Walk in the direction of "Salute»:
16 ph Source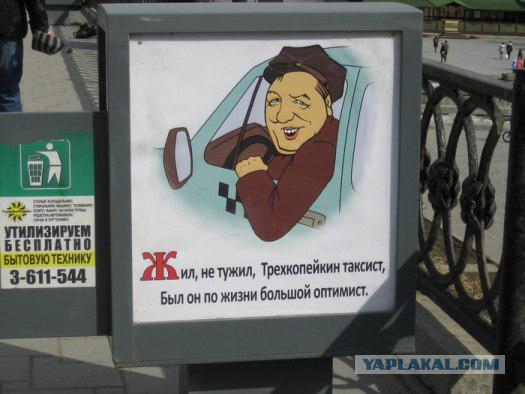 2.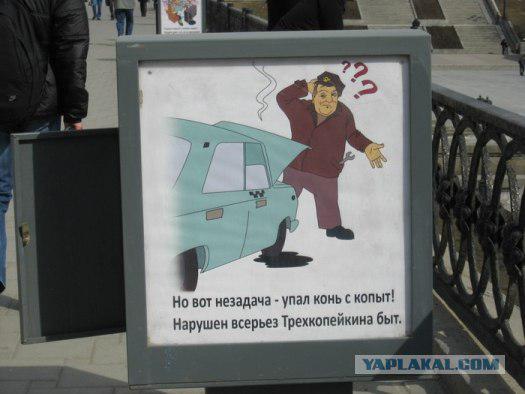 3.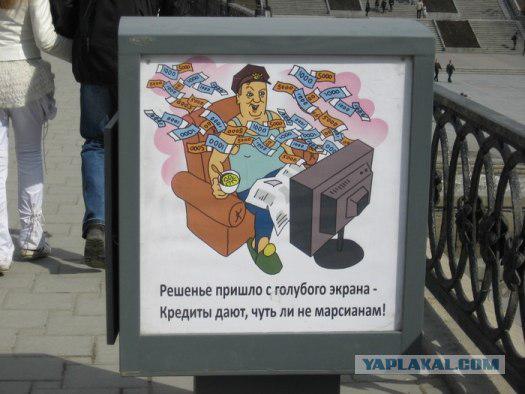 4.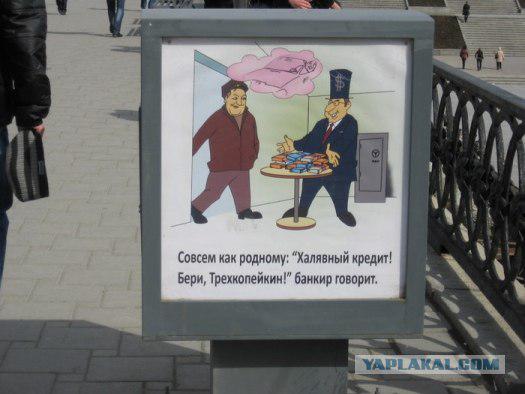 5.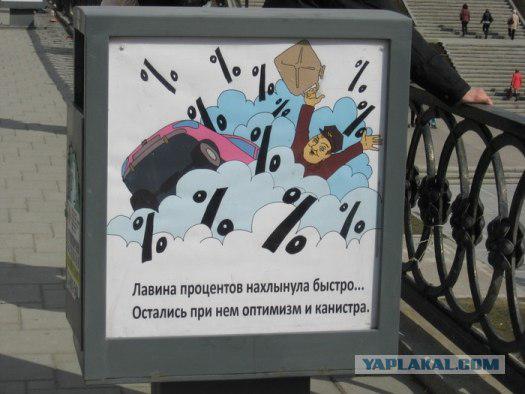 6.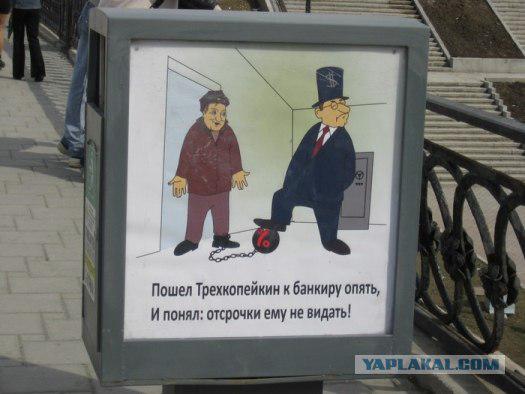 7.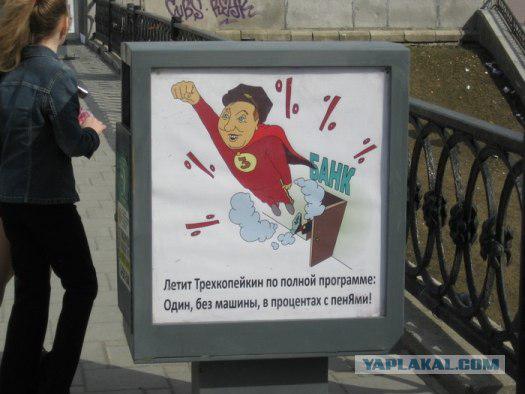 8.
9. And now we go back: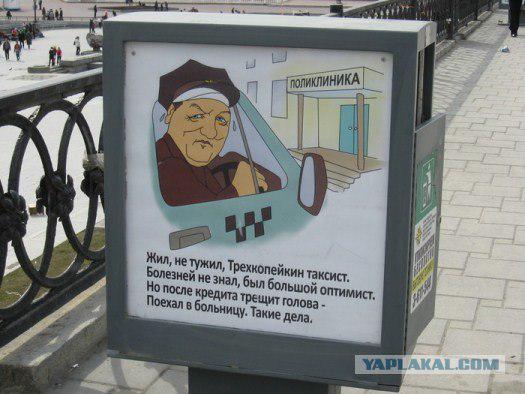 10.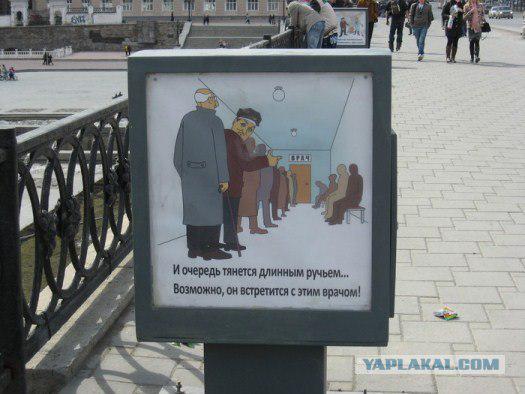 11.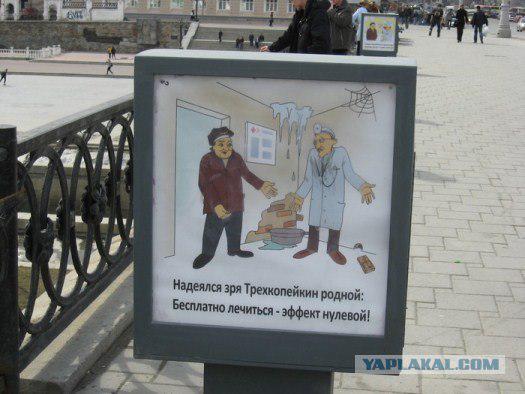 12.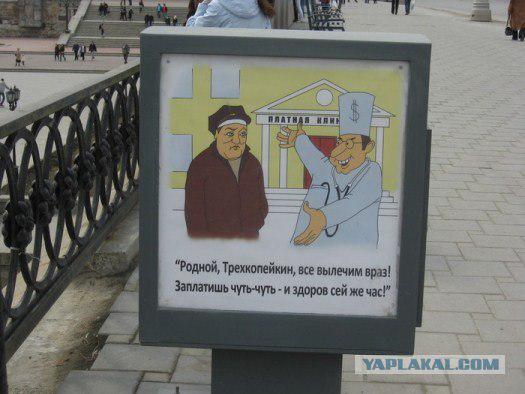 13.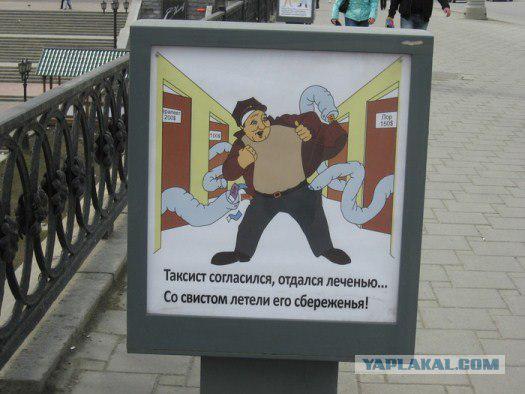 14.
15.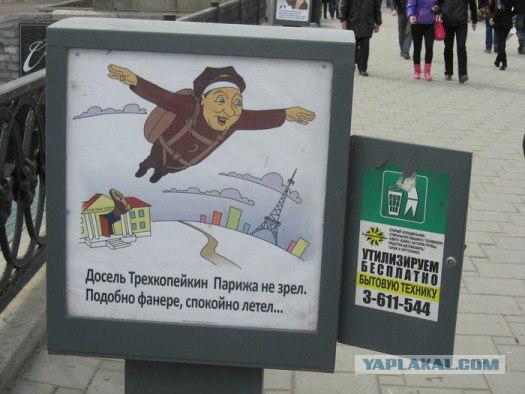 16. Last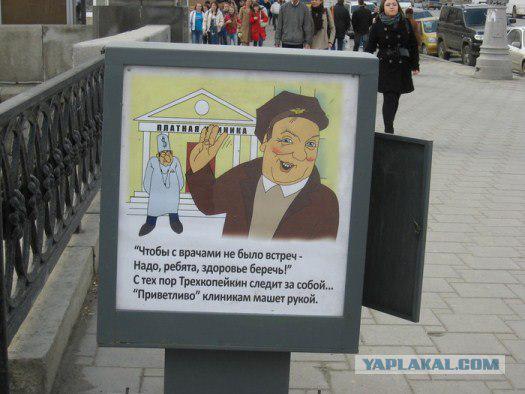 Source: