85-year-old Nguyen Van Chan of the southern province of Tien Giang, Vietnam, have long forgotten about the existence of hairdressers, he did not cut his hair for over 70 years.
His hair is now up to four meters and weighs about two kilograms.
Granddaddy have excellent health and vision, he reads without glasses and can thread a needle's eye.
The old man is practicing Buddhism, and more than 40 years ago, built a temple at home. He eats once a day, mostly fruits and vegetables from our own garden.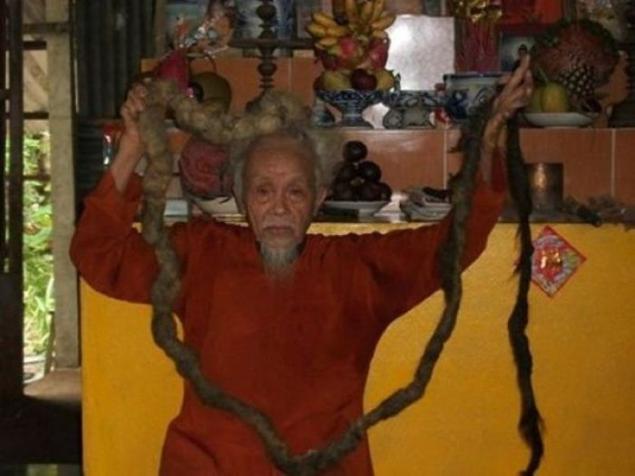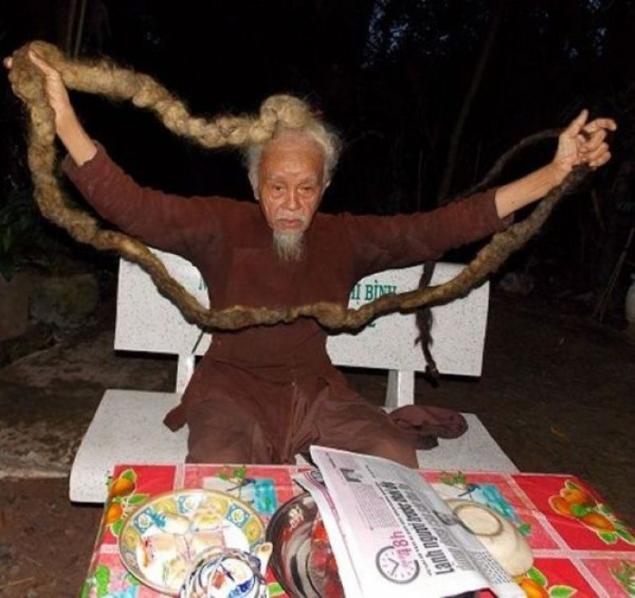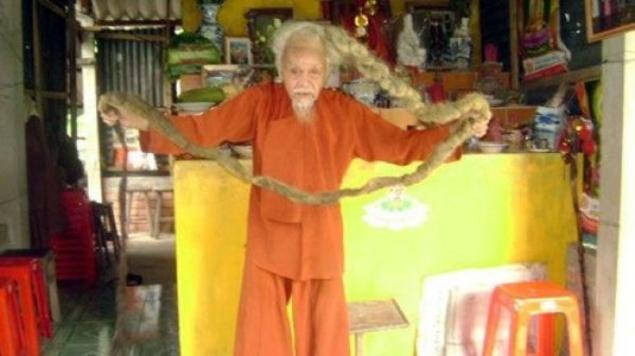 Source: pryf.livejournal.com