Why Crystal - is very simple, the author had to visit the cave with beautiful crystals.
Then the second question is why it was necessary to go on a journey at night?
Also very simple. The cave is equally as dark as night and day.
The author decided not to spend precious daytime and at night went.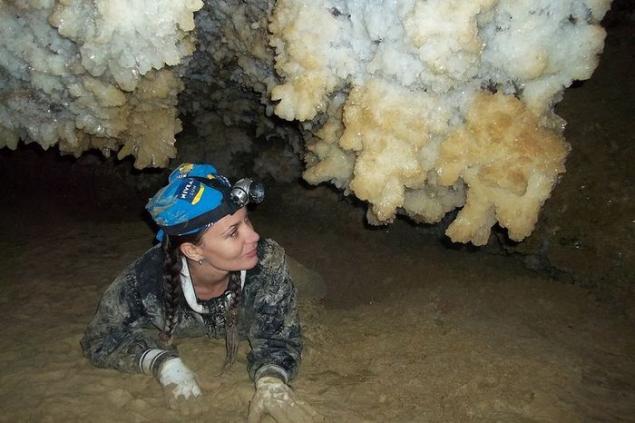 We met near the cave about 12 o'clock at night. The group selected a so ... "hodgepodge." Not everyone is quite aware where gathered. In clothes it was clear that some were expecting a sort of a cultural and civilized version of the cave of the "Kristallnacht" in s.Krivche - large moves with lighting and handrails. And then waited quite different ...
The cave entrance, or rather "vlazit» ...
The most I would have never occurred to me to go into this kind of ... fox hole, but there was nowhere to retreat - behind the back of the field and the night. Still, I hoped that the cave is more roomier. But no, it was more and more already ... dirtier.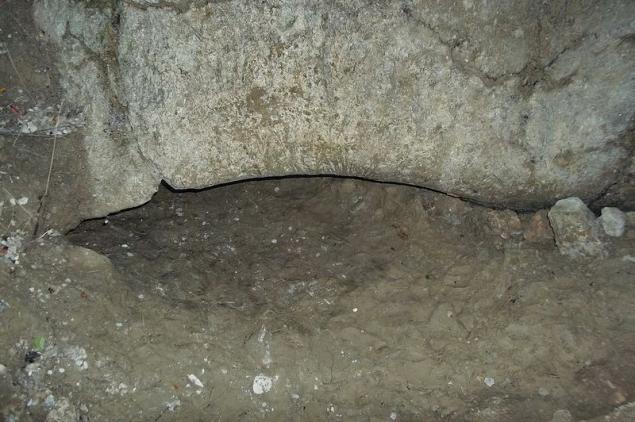 So, WELCOME!