One of the largest caves in Bulgaria is the Magura cave. It was formed in the limestone Rabishkom mound, at an altitude of 461 meters above sea level.
The formation of the cave began about 15 million. Years ago, and the total length of about 2600 meters.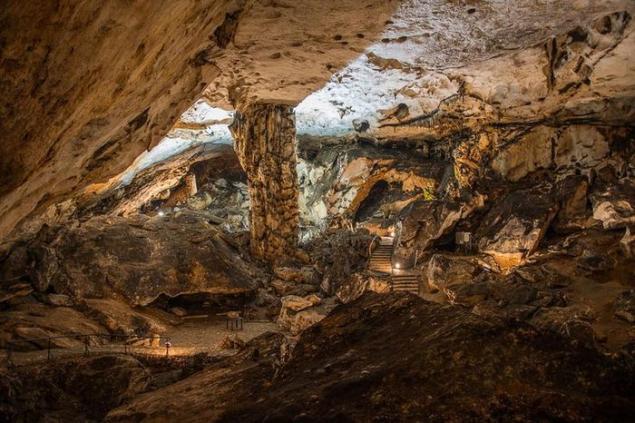 The cave "Magura" is located 35 kilometers southwest of the town of Vidin on the Danube River in north-western Bulgaria. It consists of a main gallery and three side branches. Our tour began with a lower left part of the circuit, we have come to the right end, but did not go there, and came back ... The tour is only in Bulgarian. This scheme will help if you want to navigate in our story.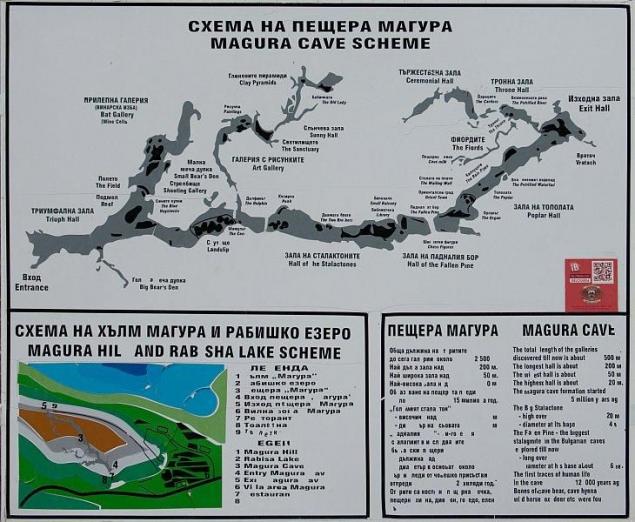 It looks like the first room of the cave - Triumphant in which you find yourself on the input tunnel (a tunnel out to the left in the photo). Room Dimensions are impressive: length 128 meters, width 58 meters and height of 28 meters. Earlier on a river cave, but then there was a failure of the karst and the river changed its channel, forming a lake not far from the cave. The natural entrance to the cave is almost vertical and inaccessible without special equipment, so for convenience, was cut through another entrance. The cave is lit, although it is still not as bright as it turns out in the photo long exposure. Rather, it reigns a mysterious gloom, causing the hard work your imagination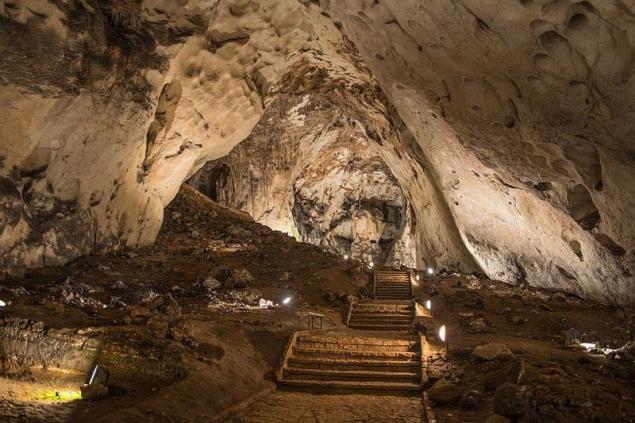 In the cave year-round temperature of 12 degrees keeps and very humid. Moving through the cave, we noted signs of shortness of breath, and came out of her clothes were all wet from the cave have absorbed moisture. Plus visit the caves in winter, except that no one nation in the fact that the street winter, the temperature and the heat in the cave continue our way through the triumphal hall into the cave ...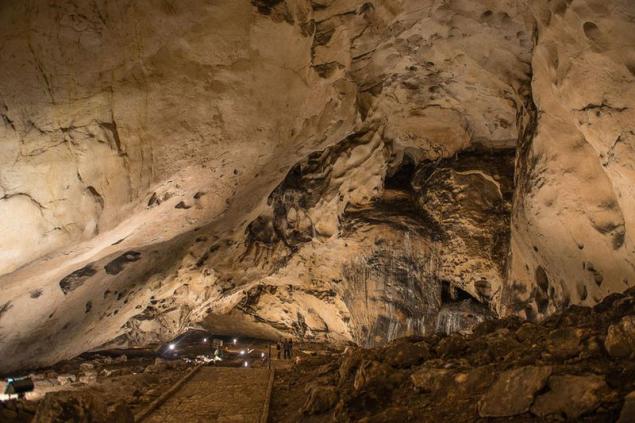 Here there are several species of bats, beetles, woodlice, fungi. we saw two large colony of bats. Some mice were hung directly on the wall, past which we were, and they could see and touch (they do not react to it). The cave was found the bones of cave bear, cave hyena, and other